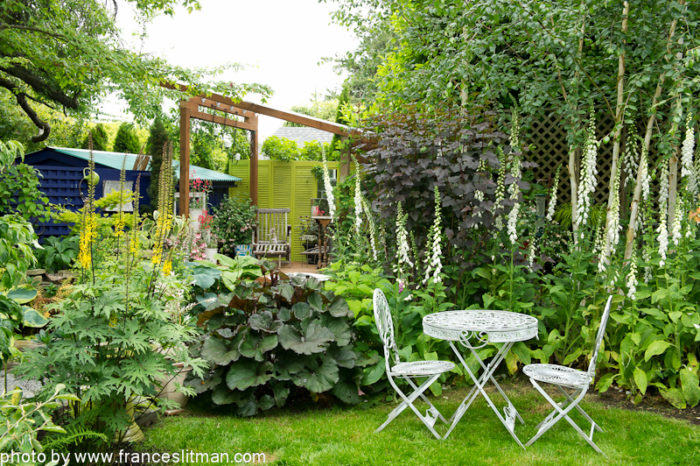 Today's photos (and tomorrow's) are from Julie Flatt in Victoria, BC. She says, "Originally just a grassy patch for the kids and dogs to tear around in, this backyard was transformed into a woodland garden four years ago. I had intended to plant just a few of our favourite trees with an underplanting of ferns. However, a number of very nice perennials and shrubs followed me home from the nursery!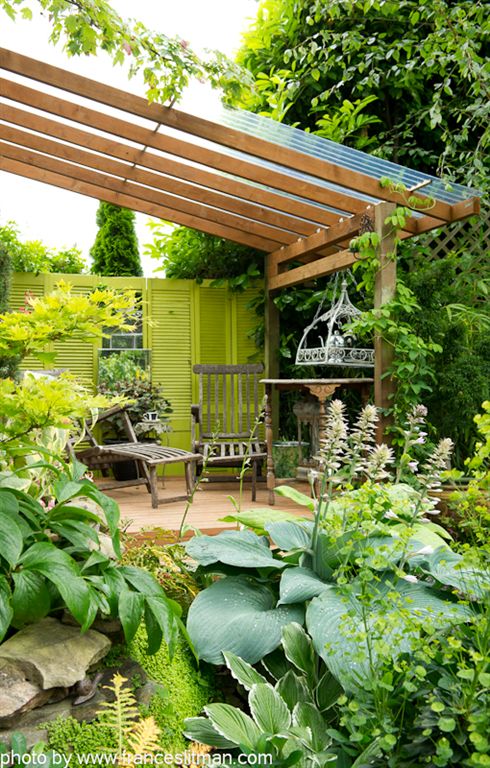 "Husband Terry did the heavy work and was very patient when I asked to have things dug up and moved, sometimes three or five times. We now have plenty of shade on our small city plot, so the neighbour next door has kindly given over a section of her sunny front yard for us to plant our veg. These garden photos were taken last June after an unusually chilly spring." Gorgeous, Julie!
***Today we're featuring Julie's covered seating area–we'll see photos of other areas of her garden tomorrow. Stay tuned!***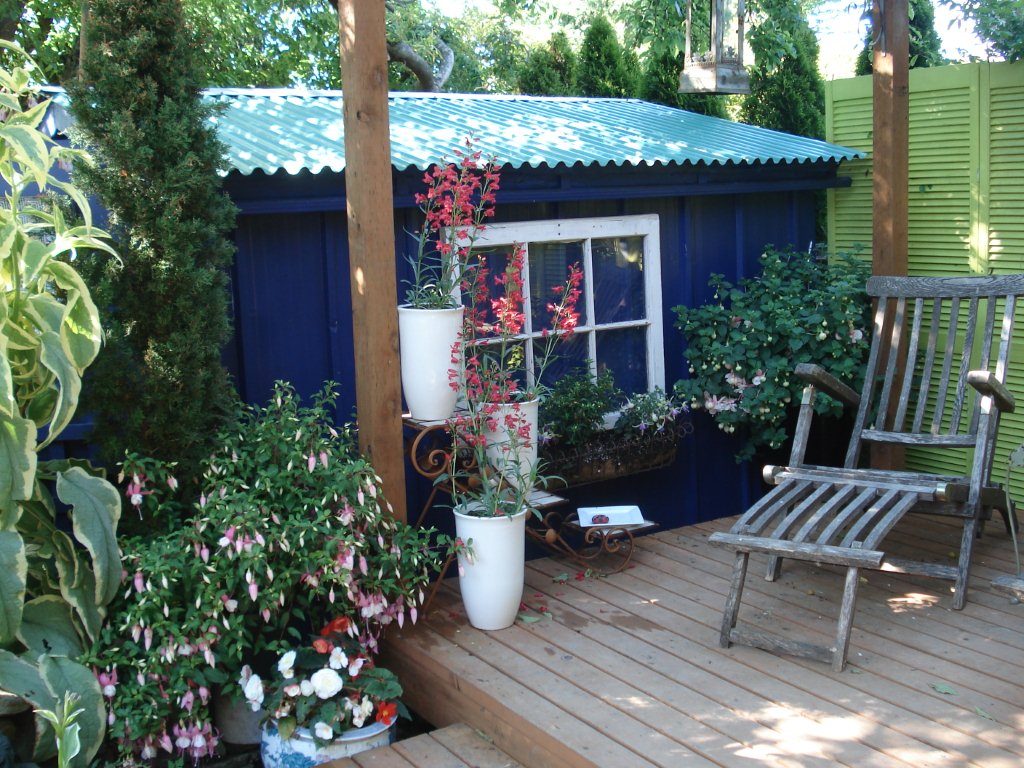 Want us to feature YOUR garden, or a garden you've recently visited, in the Garden Photo of the Day? CLICK HERE!
Want to see every post ever published? CLICK HERE!
Want to search the GPOD by STATE? CLICK HERE!
And last but not least, Check out the GPOD Pinterest page, where you can browse all the post in categories…fun! CLICK HERE!