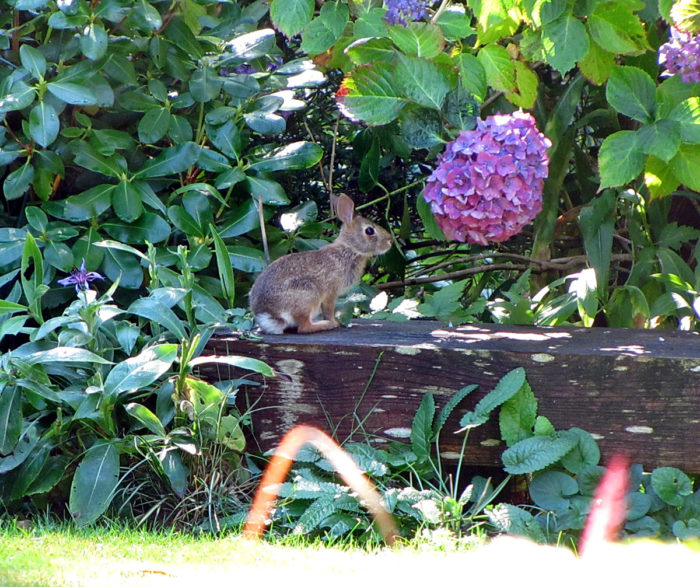 We've visited May Kald's garden on Vancouver Island in British Columbia three times (refresh your memory HERE, HERE, and HERE), but we're not the only ones visiting! Today May's showing us some of her other garden guests, however unwelcome and destructive… May, if we GPODers ever come for a visit, we probably won't be as cute and entertaining, but we'll surely be more polite than to take "cuttings". Thanks for sharing (with us, that is!)
**May's commentary in the captions**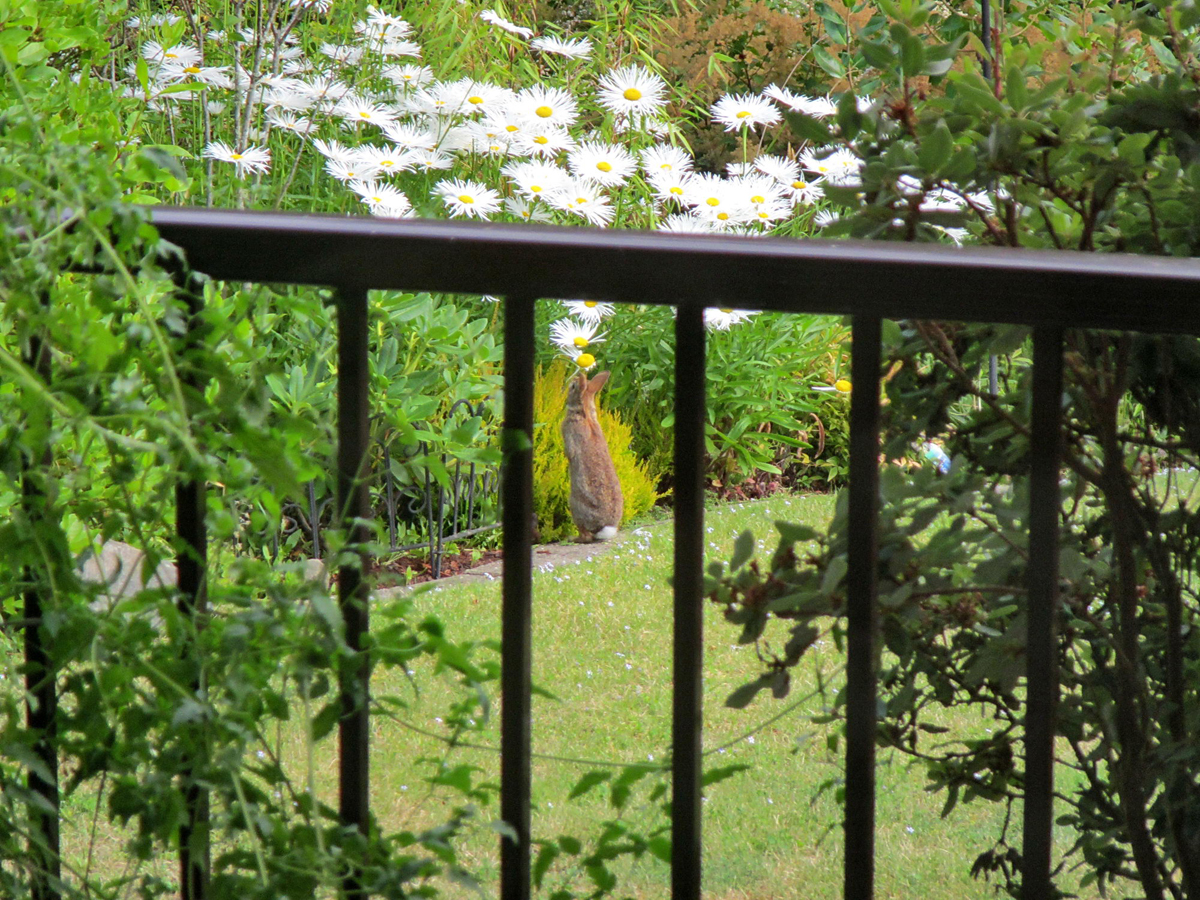 This is prime time to take some photos in your garden. So get out there with your cameras and send some in! Email them to [email protected].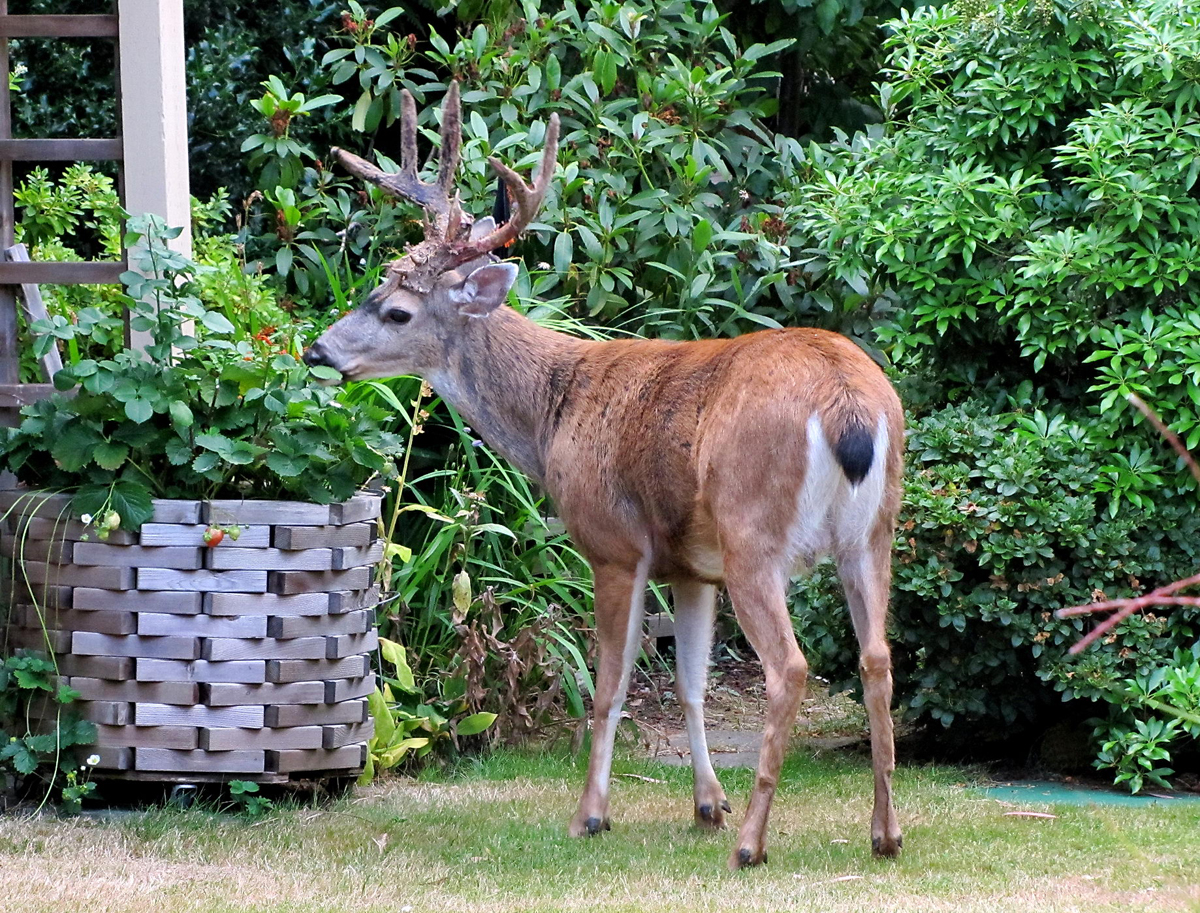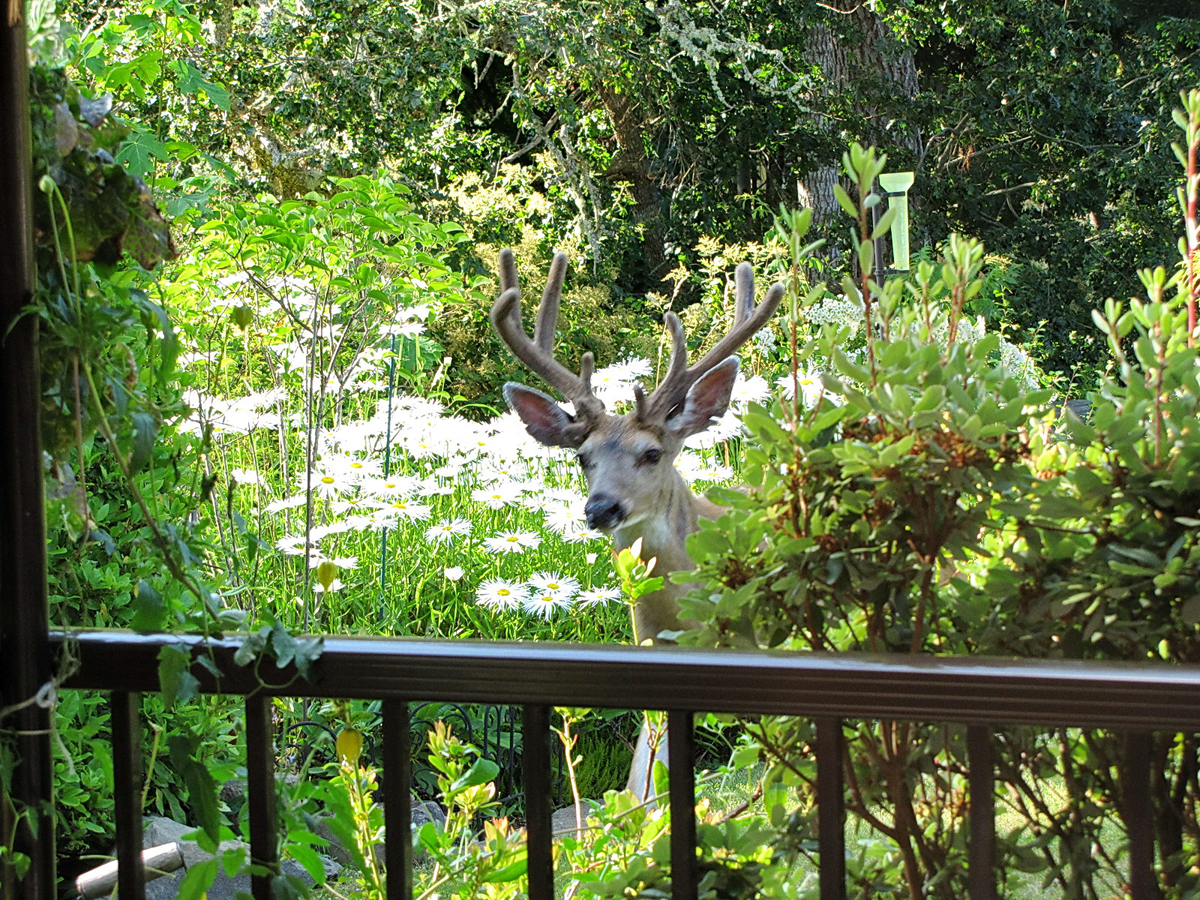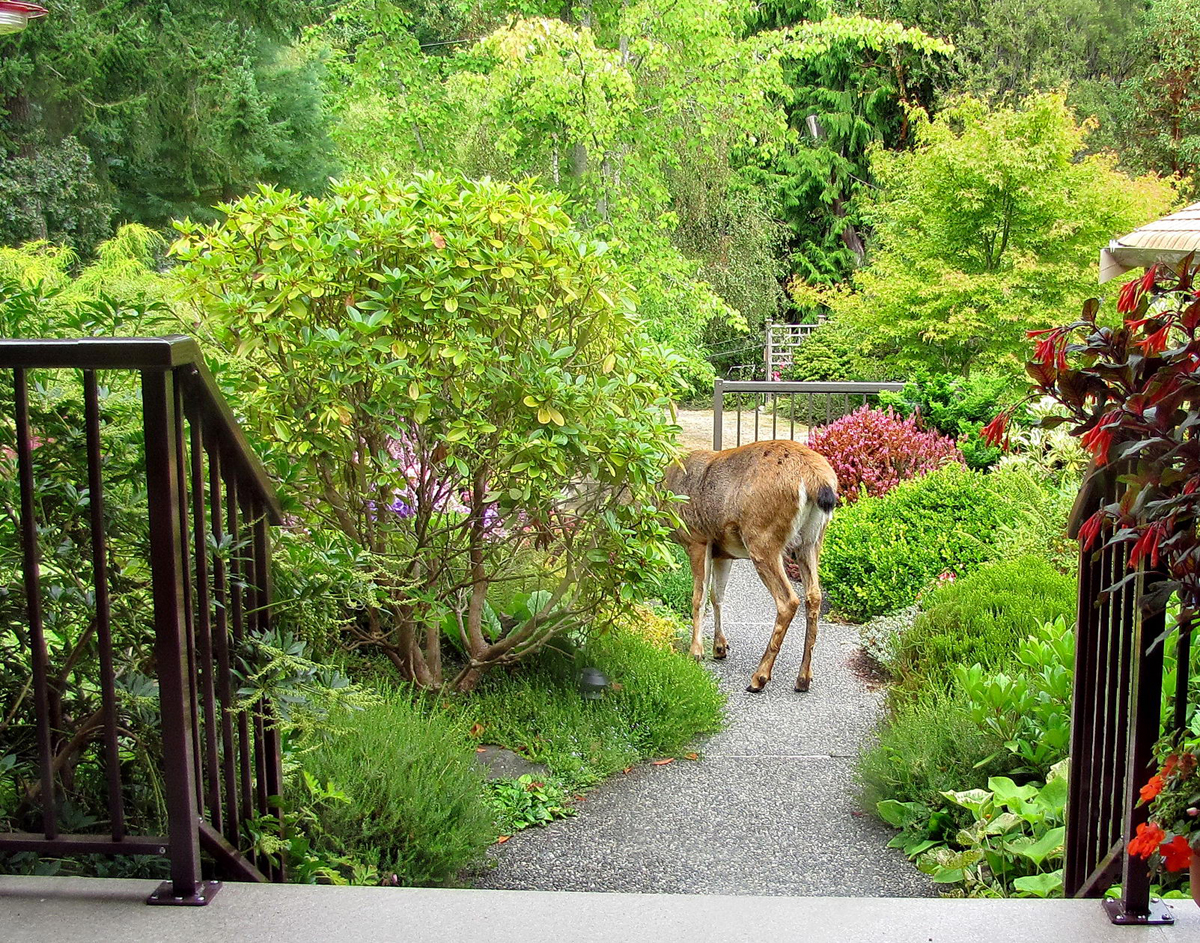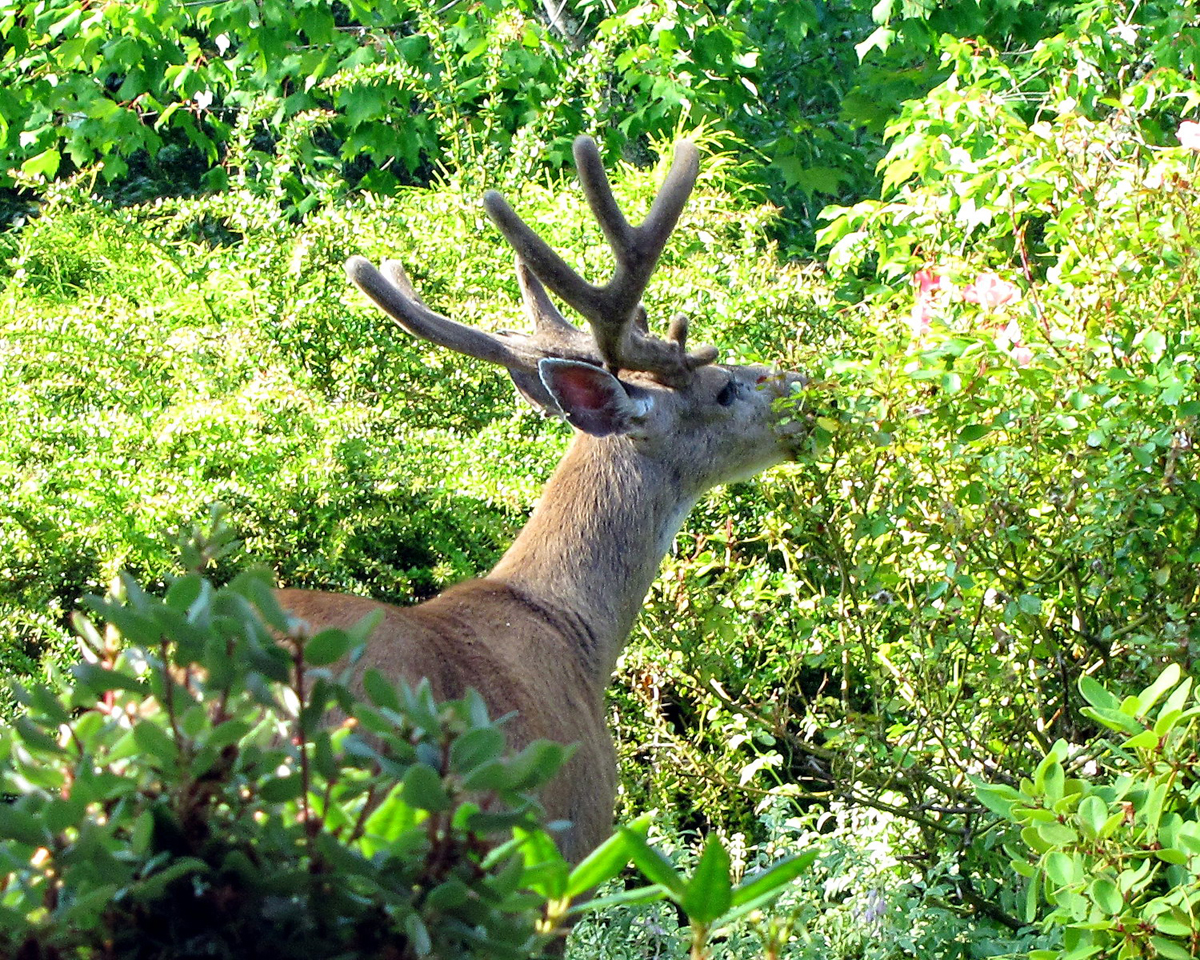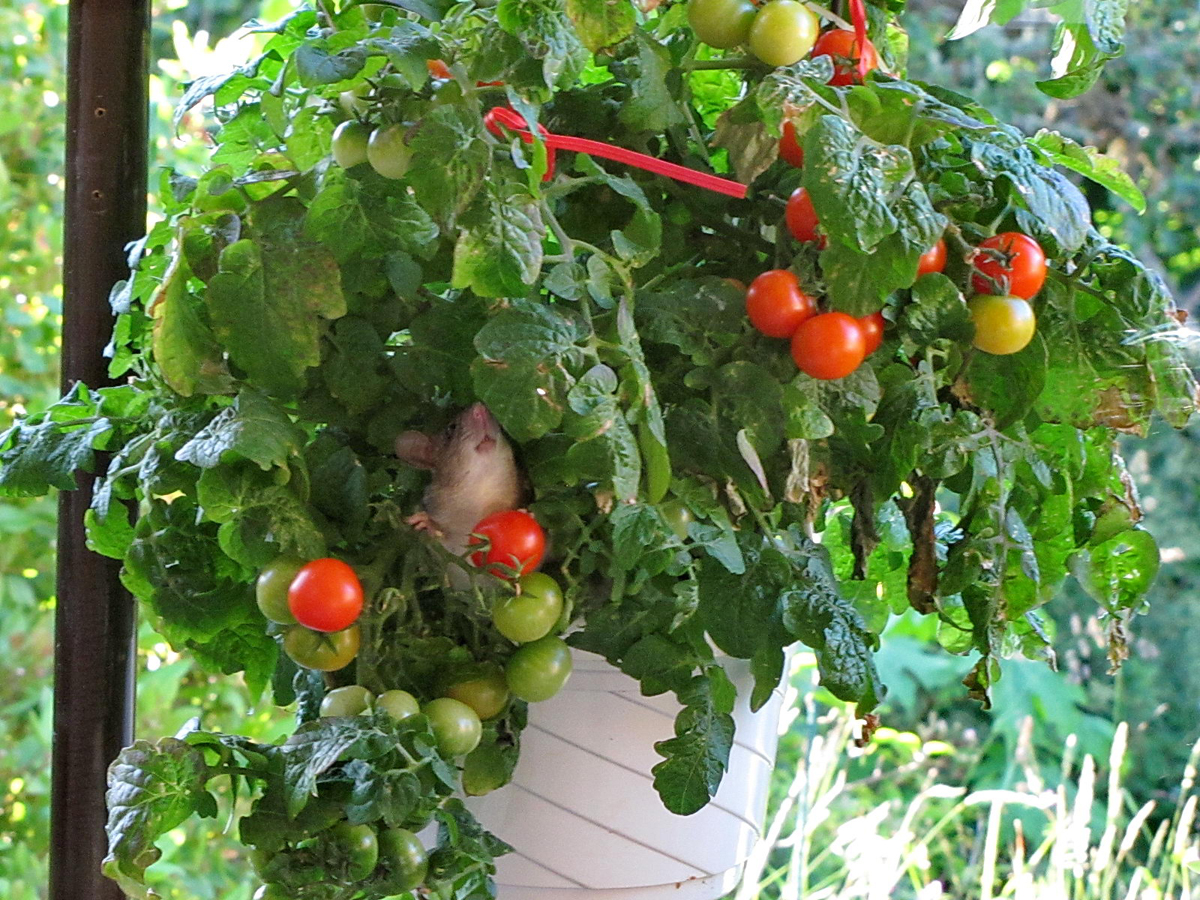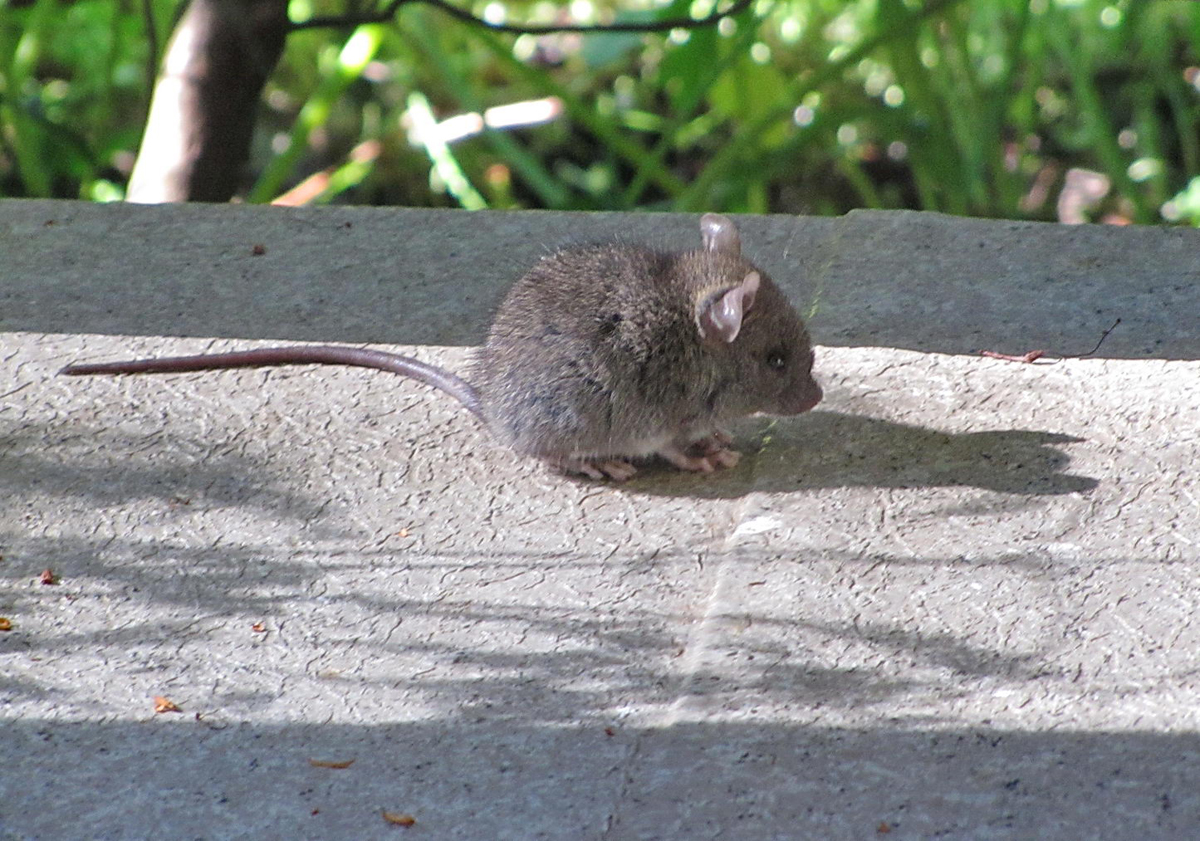 Want us to feature YOUR garden in the Garden Photo of the Day? CLICK HERE!
Want to see every post ever published? CLICK HERE!
Want to search the GPOD by STATE? CLICK HERE!
Check out the GPOD Pinterest page! CLICK HERE!