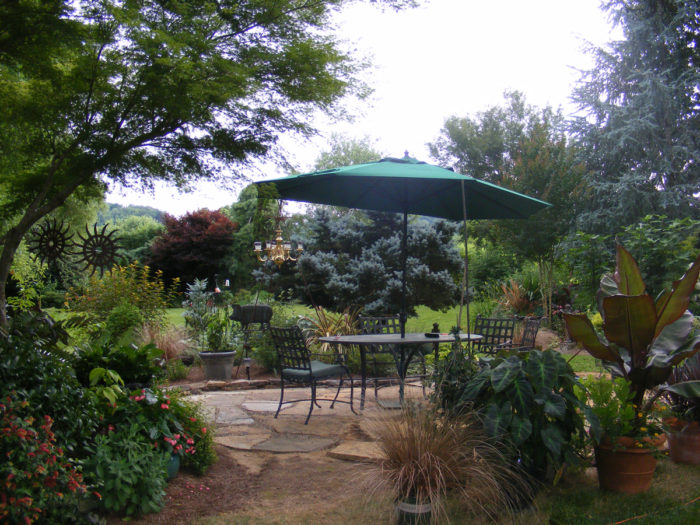 Today's photos are from our friend Jeff Calton (tntreeman). He's been keeping me updated on his patio project over the last week or so, and wanted to share what's going on around his garden these days. He says, "Hello, my name is Jeff and I am a Horticultural Exhibitionist. The yard changes every week and I'm in the end stages of a patio project so I was taking pictures…again.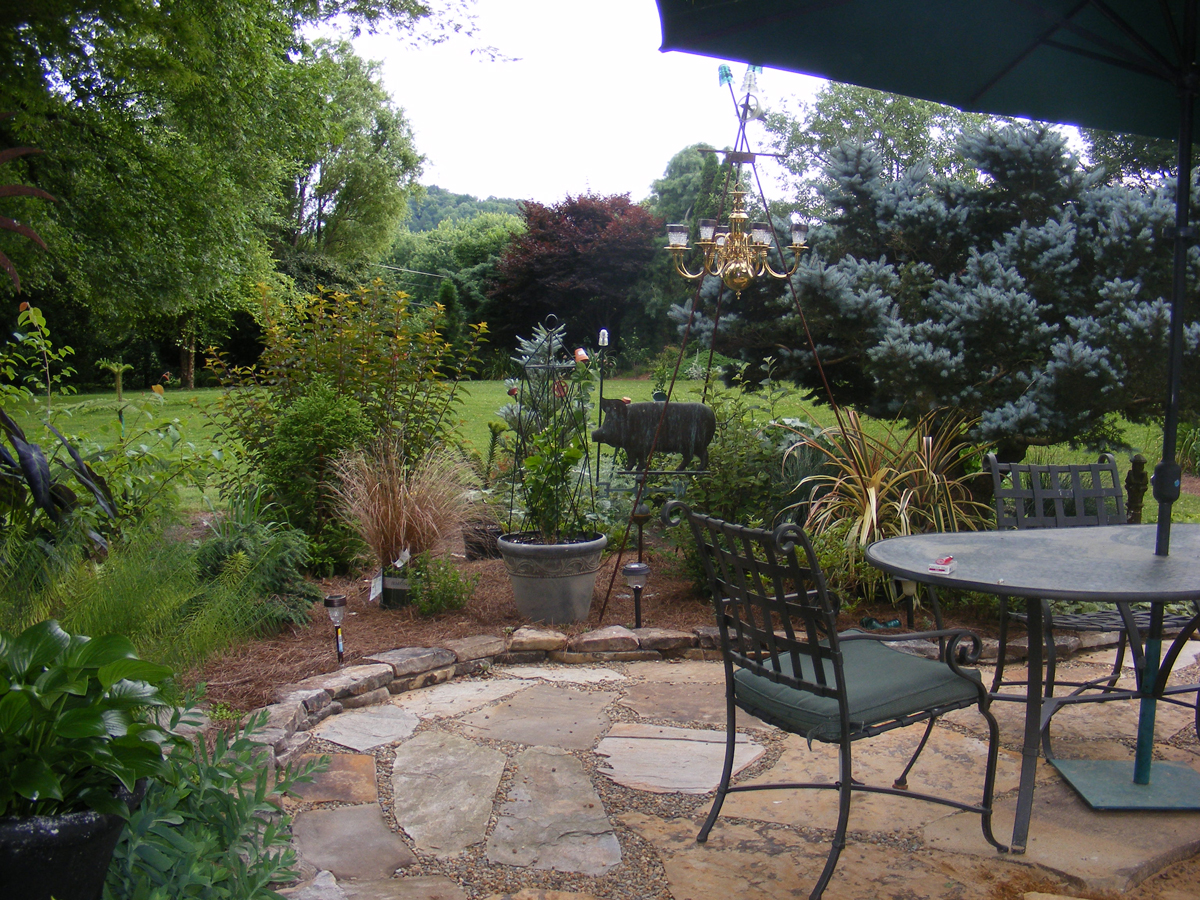 "This year has been super rainy, and I mean A LOT of rain, so everything has grown especially lushly, at least those that didn't turn to mush or get beaten to the surface by driving rains. Weeds grew especially fast and it has been difficult to even mow the grass and you can see that trimming was an impossible task. Finally, we are getting at least every other day of sunshine so things are starting to come together for the high summer show. My yard is always last on the list for maintenance so yes there are some weeds and most areas have not been freshly edged or trimmed…maybe next week.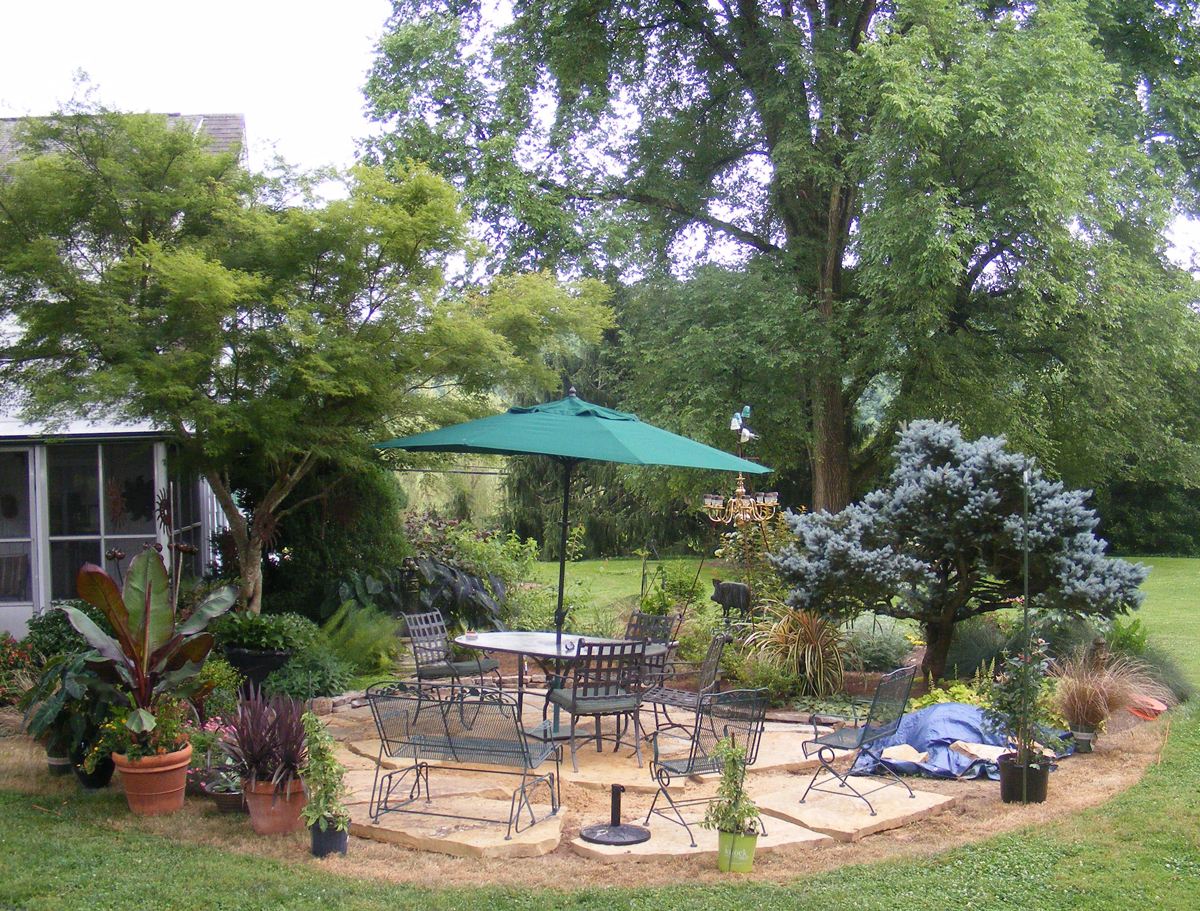 "This patio project started thinking I could finish it in one weekend but I soon discovered that I have wayyyyy too much gravity here at my house those stones are HEAVY and I really only have Sundays to work on it. It isn't finished yet as I have two more stones that I will need several people to help me with and I'm borrowing a gravestone cart to move them. I along with one helper have been working on it and hopefully can build the quasi pergola this weekend which will go in the dead grass zone along the outer perimeter.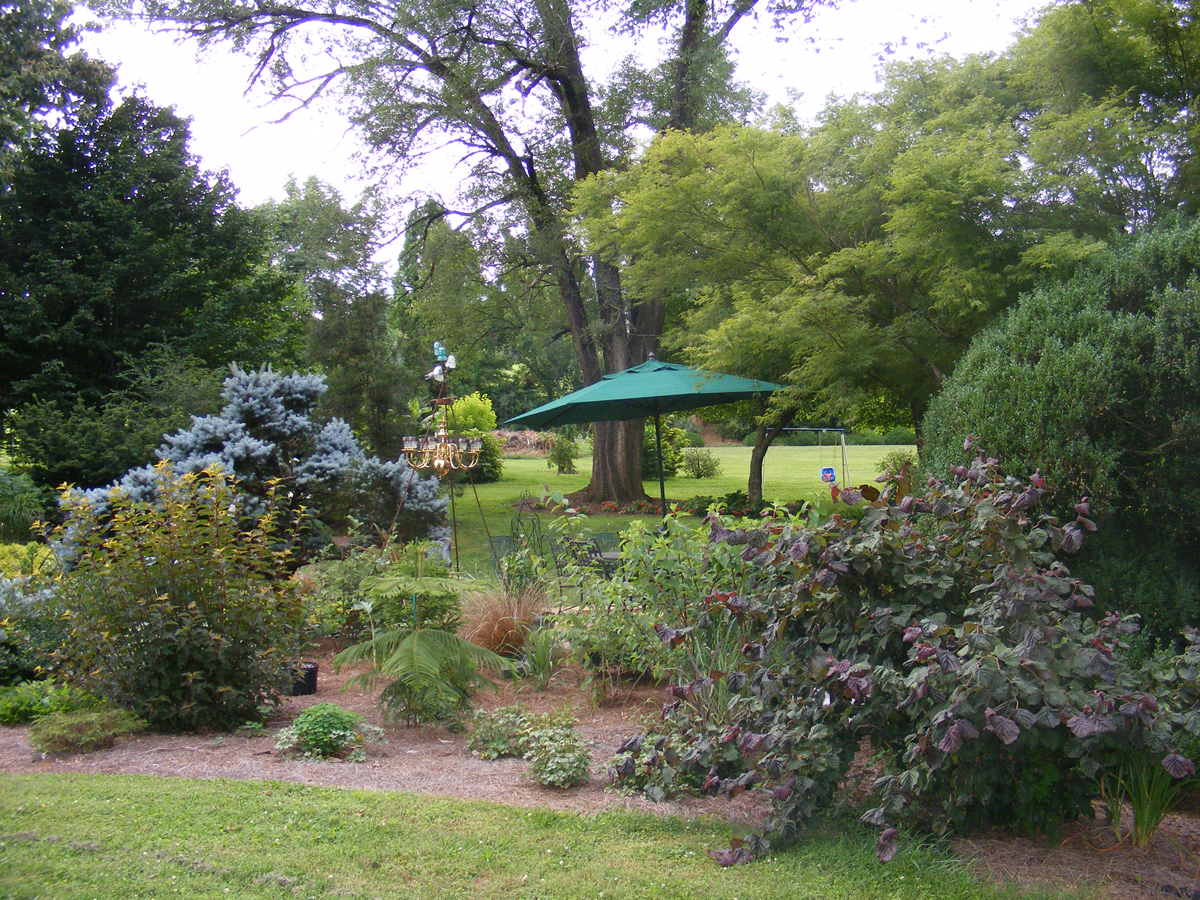 "I will plant 'Star Showers' Virginia creeper on the four upright posts and let it climb those and across the stringers. I will be installing finials on top of the uprights that are copper and have solar lights built in and iron brackets on the uprights for hanging lanterns. I got a little anxious and moved some furniture and plants to gauge the size of the finished area.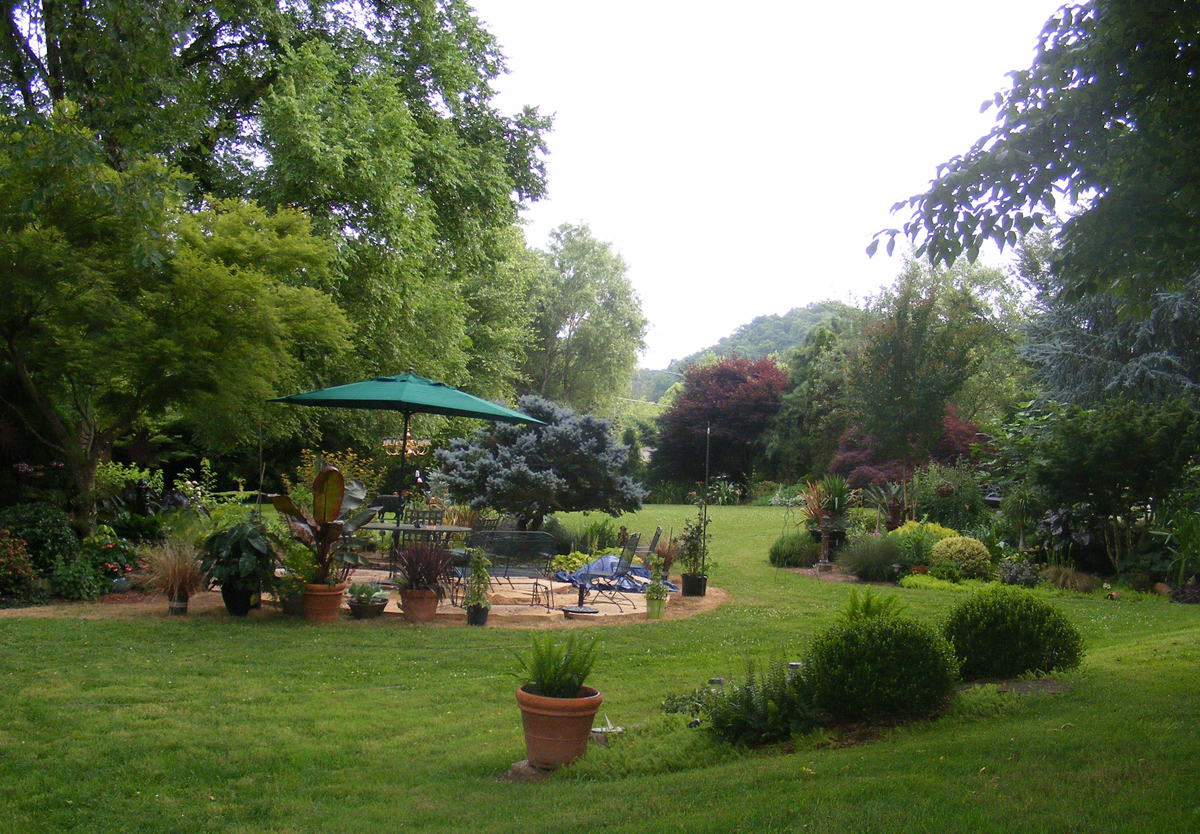 "The chandelier came about because a client was throwing it away and I bring everything home that nobody else wants and I keep every oddball thing we dig up on the job. Horseshoes, four cannonballs, those iron cultivator discs hanging in the tree (yes they do inflict wounds when you are weeding and stand up forgetting about them being there.) We once dug up a prosthetic leg and I still don't know how someone could misplace that.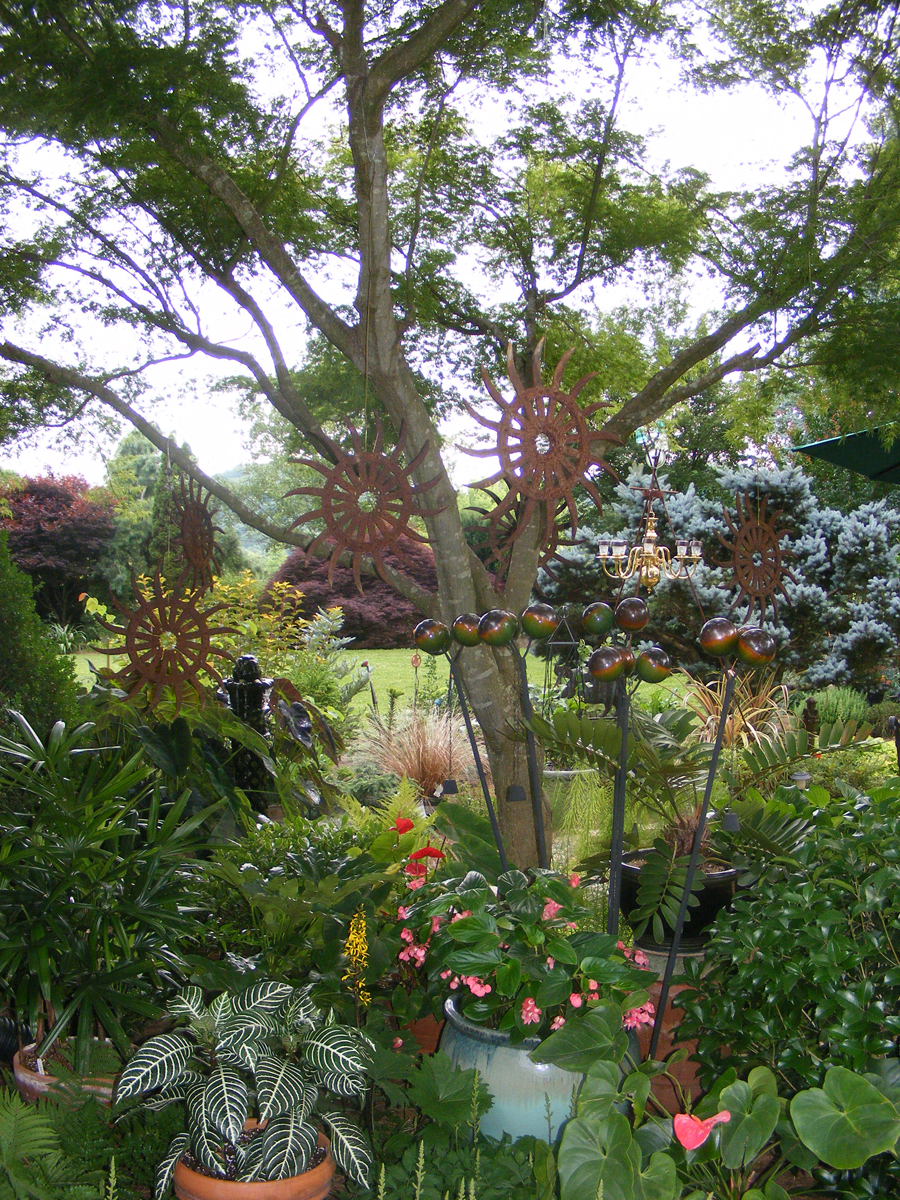 "Anyway it has been a real job and we will have used approximately seven tons of flagstone, I don't know how much sand, and LOTS of brown river gravel. My shoestring patio has become an entire shoe! I have to be ever so formal and proper on jobsites that it's fun to do crazy stuff in my own garden. I'm morphing into Felder Rushing and I like it!"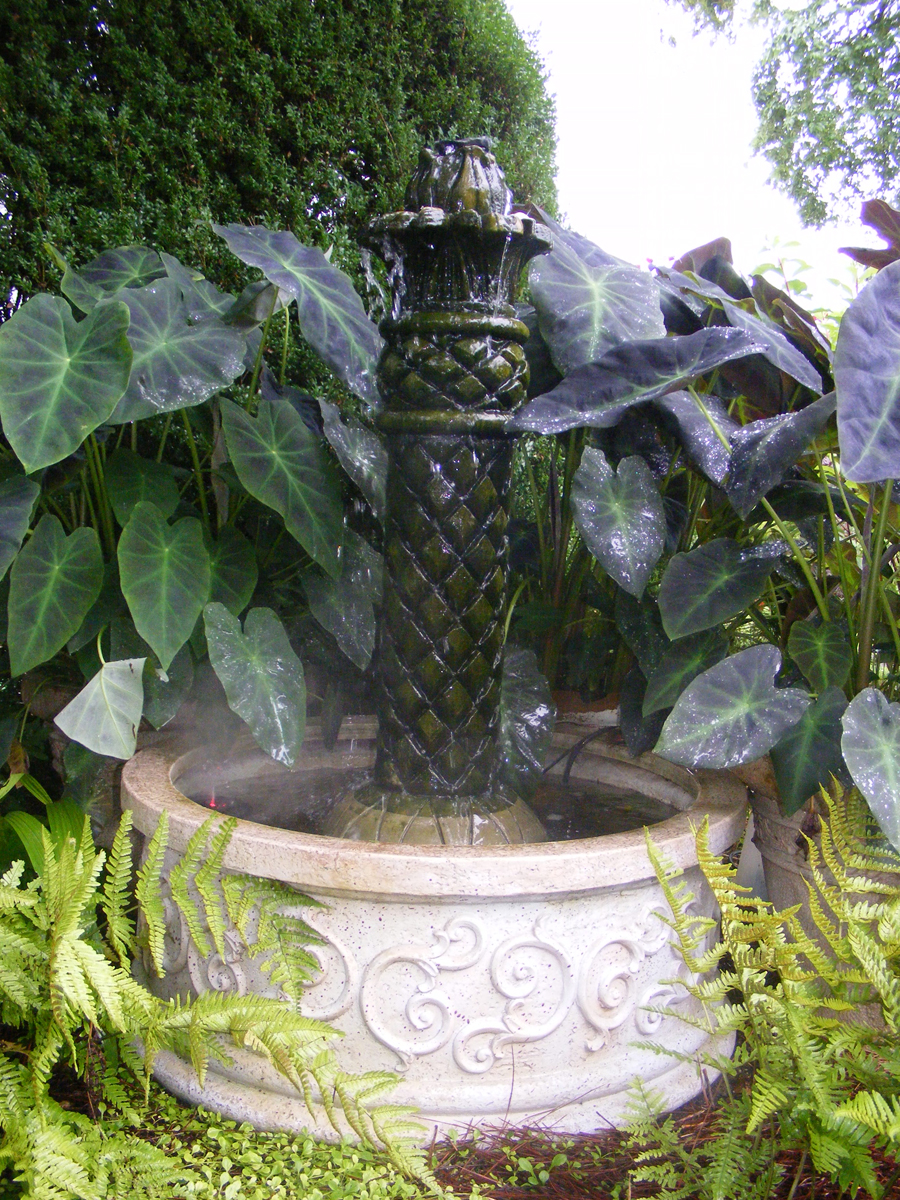 Looking good, Jeff! I love the patio. It looks like you just couldn't wait to use it… I am the same way. Before Rob can get a newly renovated room painted all the way I'm already arranging furniture. BTW, that solar lantern is GENIUS! I am so copying that.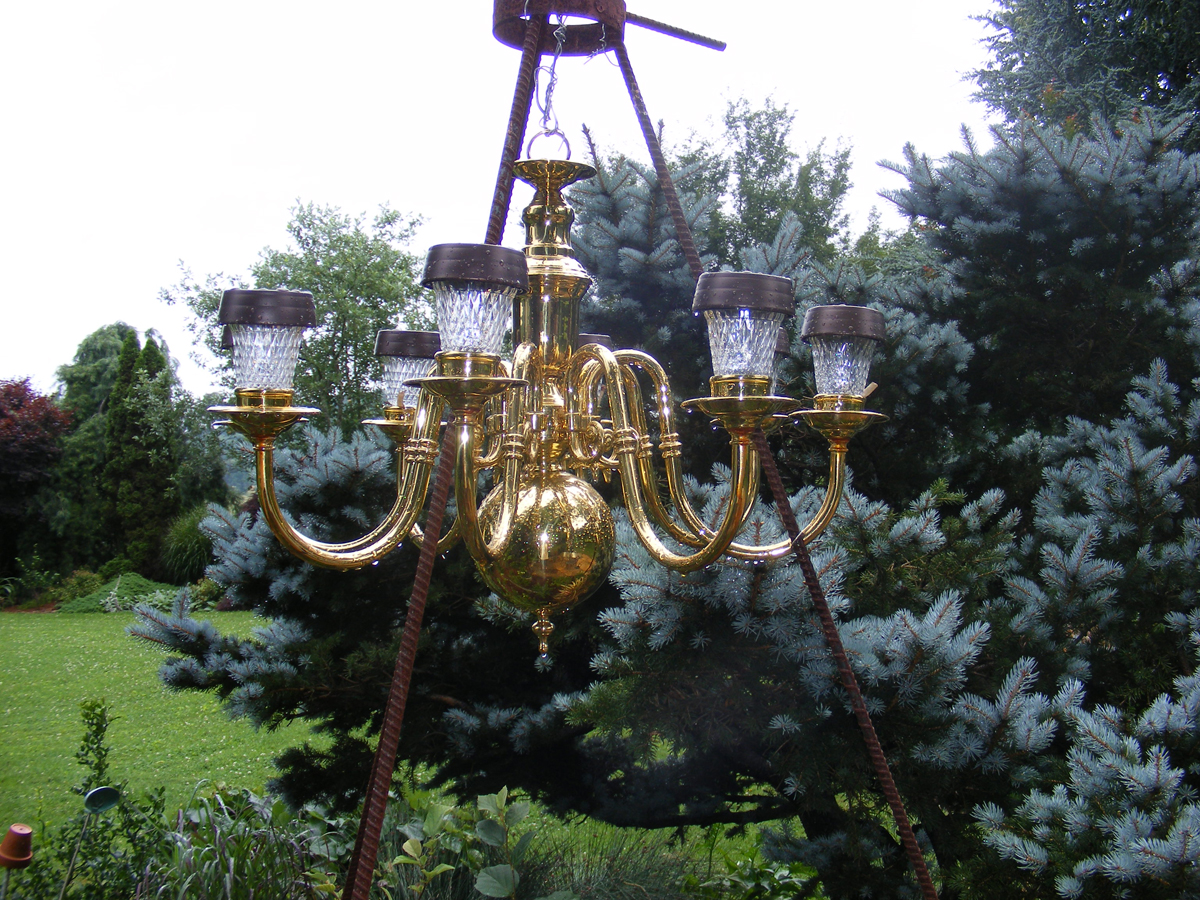 Want us to feature YOUR garden in the Garden Photo of the Day? CLICK HERE!
Want to see every post ever published? CLICK HERE!
Want to search the GPOD by STATE? CLICK HERE!
Check out the GPOD Pinterest page! CLICK HERE!