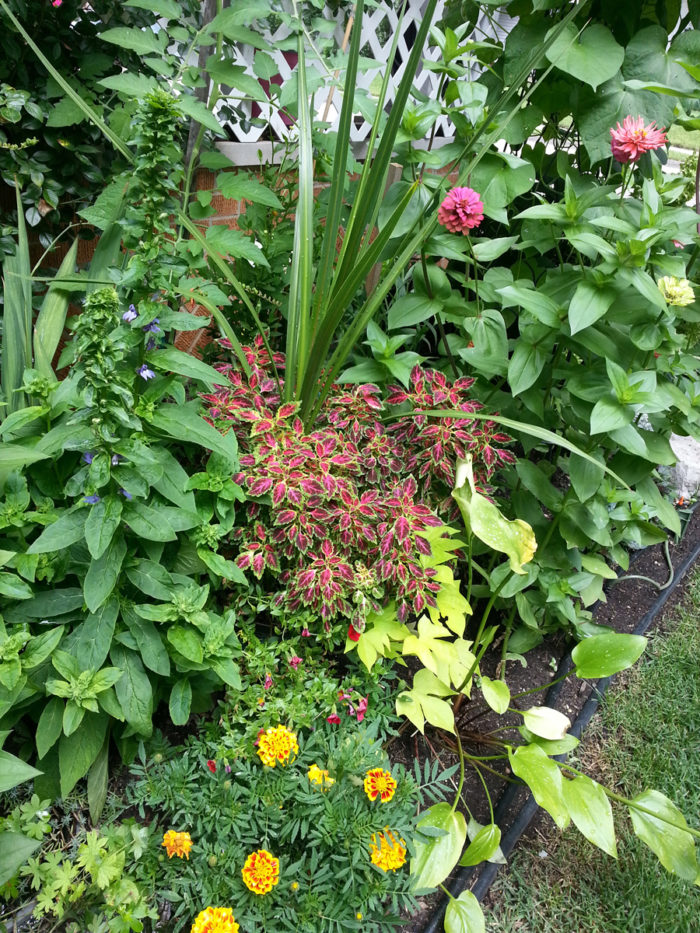 Today's photos are from Gloria Payne in Dayton, Ohio. She says, "I have been gardening seriously for the past 5 years, since I retired. I love being outside working either in my flower garden or vegetable garden.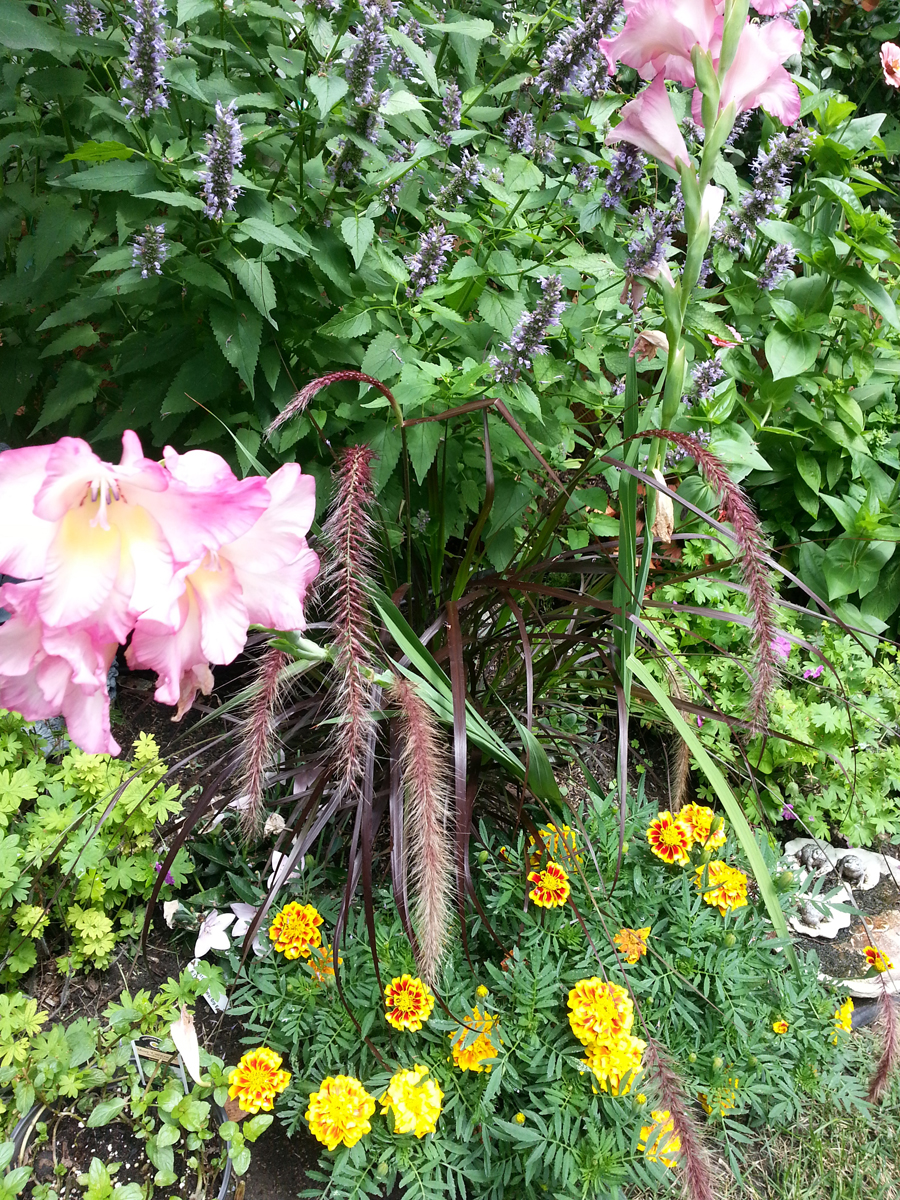 "Since my yard is small I have learned to incorporate some of the vegetables and herbs within the flowers. These pictures are mostly of the side yard, which consists of a variety of perennals, annuals, and pots. I like how they add a pops of color while I wait for the perennials to develop and bloom.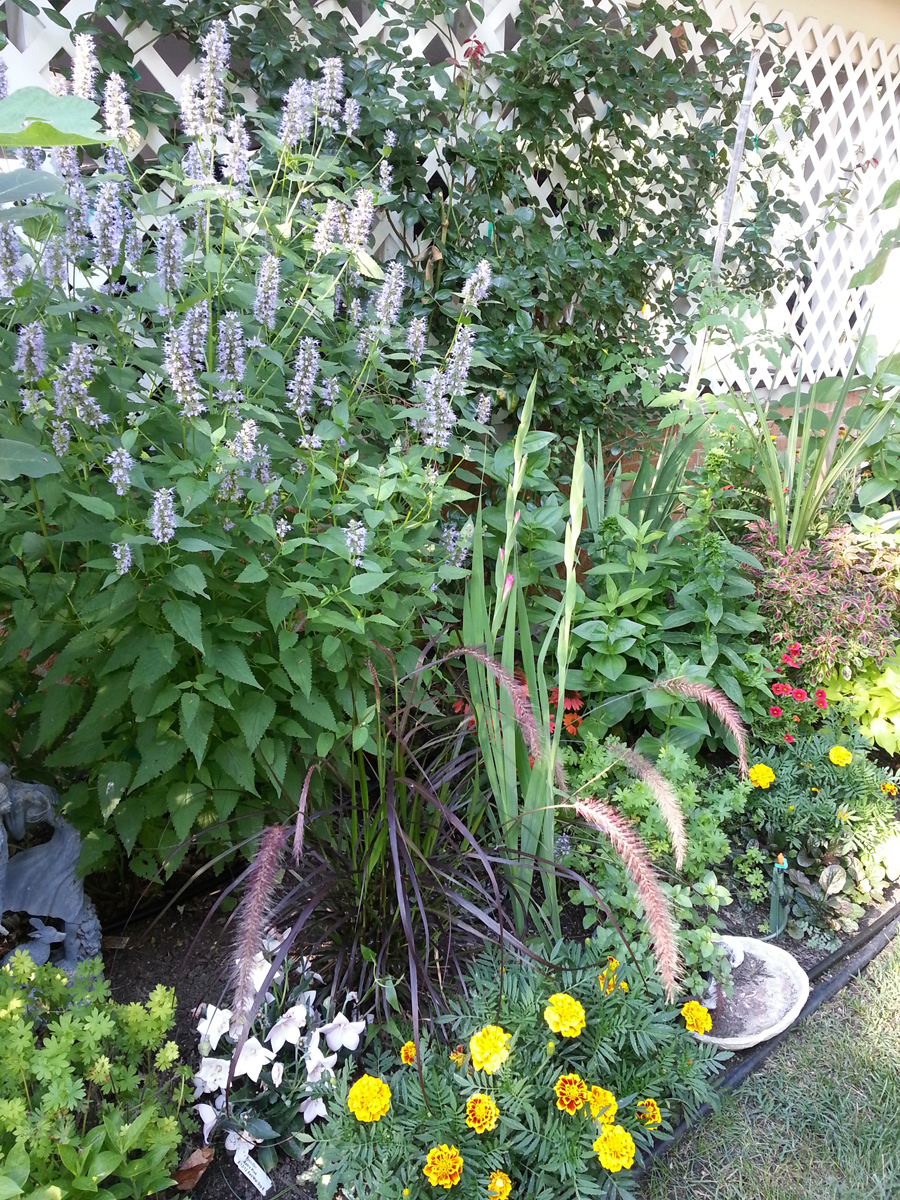 "Also on the side yard I have a Chicago hardy fig tree. This is the second year I have had this fig tree and it is loaded with figs. Also in this side yard are two kinds of mint, which I dry for tea. There is a grape tomato plant growing–I didn't plant it, it is a volunteer from last year.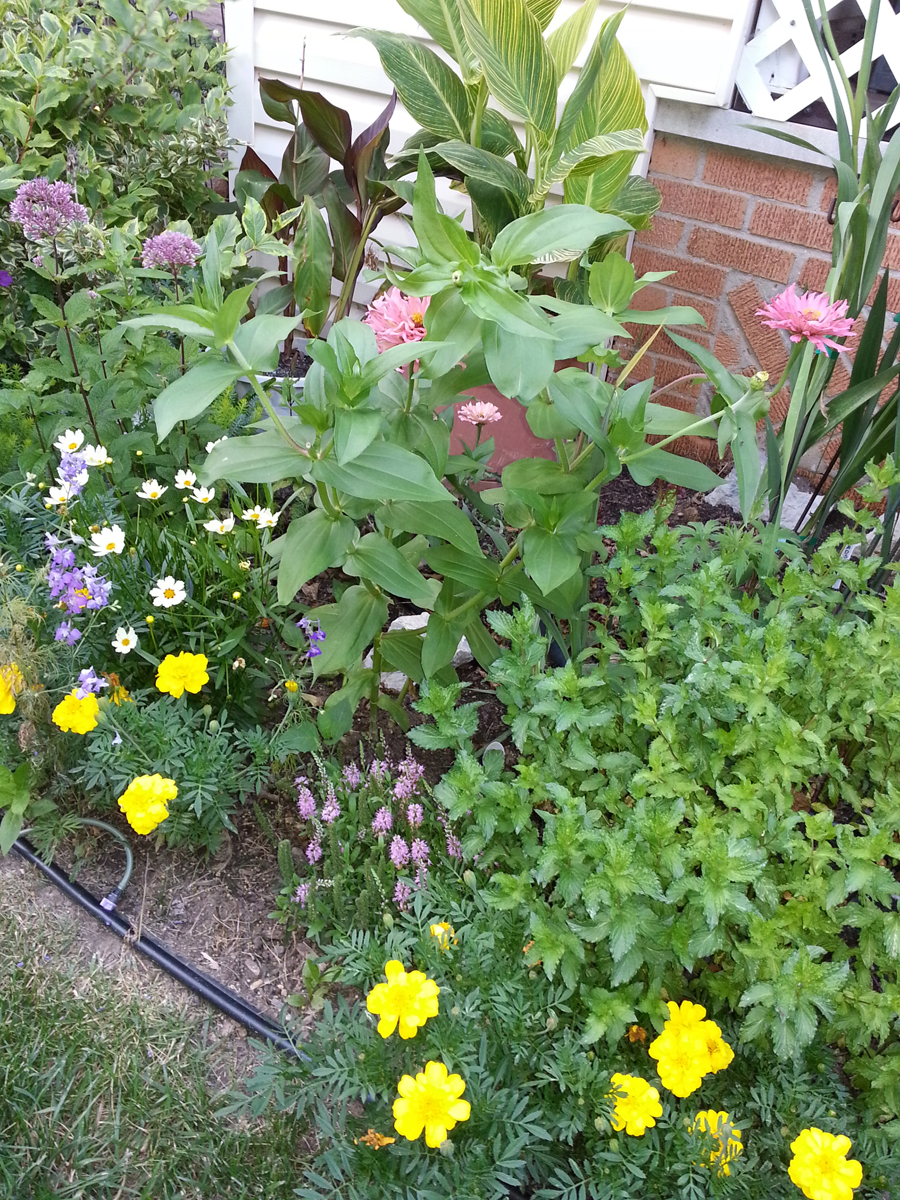 "There is nothing I love more than working in my yard. I am one of those people who will buy a must-have plant and get home and walk back and forth looking for a place to plant it. I have a library on gardening, but felt I need to go deeper, so I enrolled in the The Ohio State Extension Master Gardener program. I am a Master Gardener Intern 16 hours away from getting my Master Gardener Volunteer certificate. Besides working in my own garden, I volunteer with the Master Gardeners."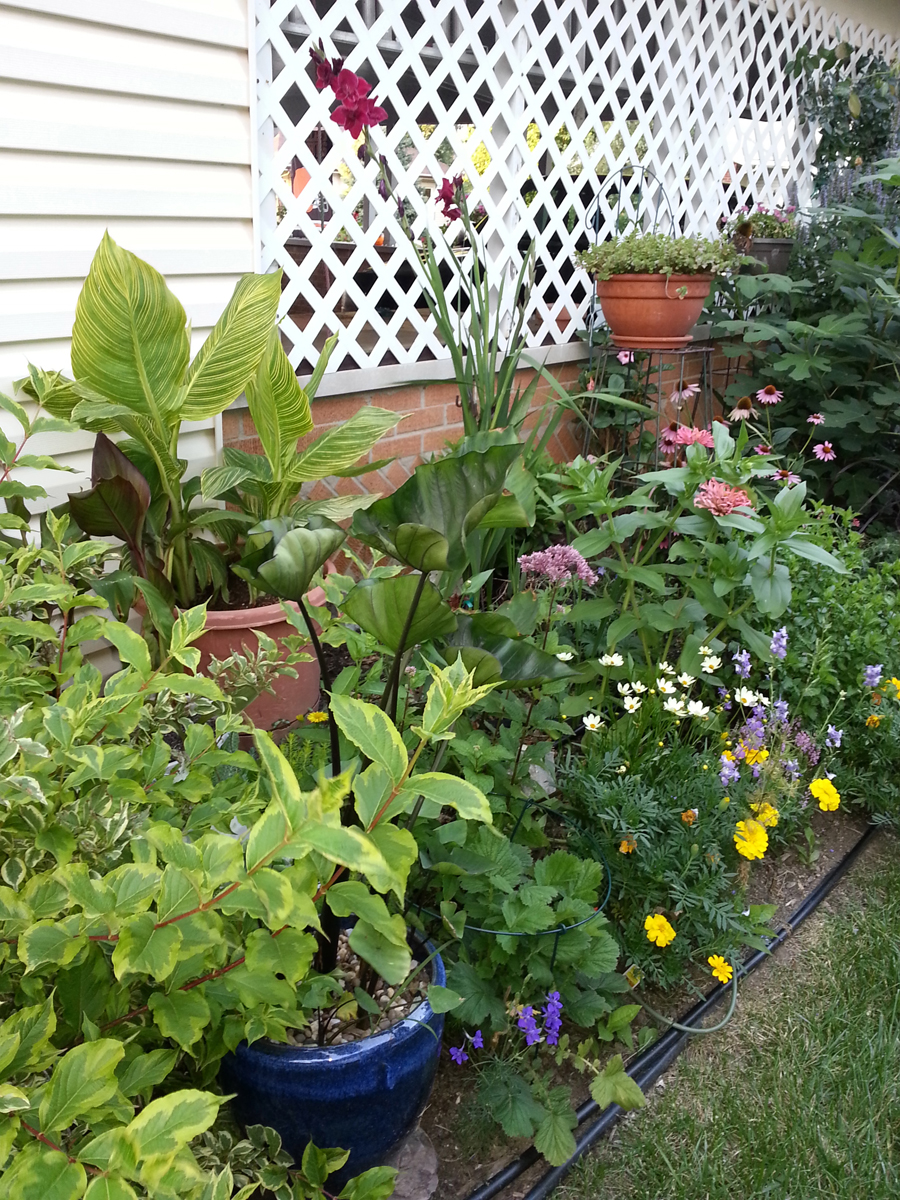 You've got some great combos, Gloria! Is that edging part of an irrigation system? And can I tell you how happy I am to see marigolds in your garden? I adore marigolds, and think they're vastly underrated. I even love the way they smell. Anyone else feel that way, or do you hate them?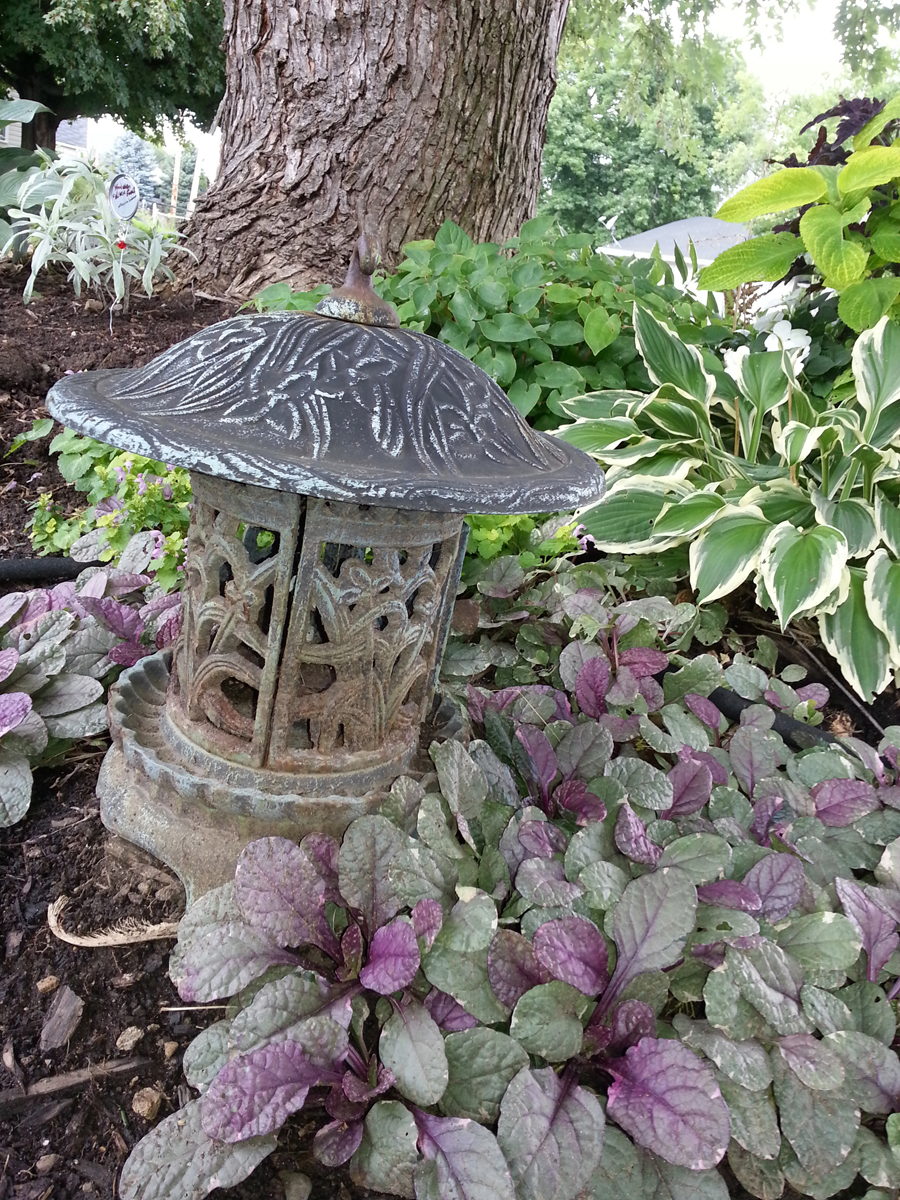 This is prime time to take some photos in your garden. So get out there with your cameras and send some in! Email them to [email protected].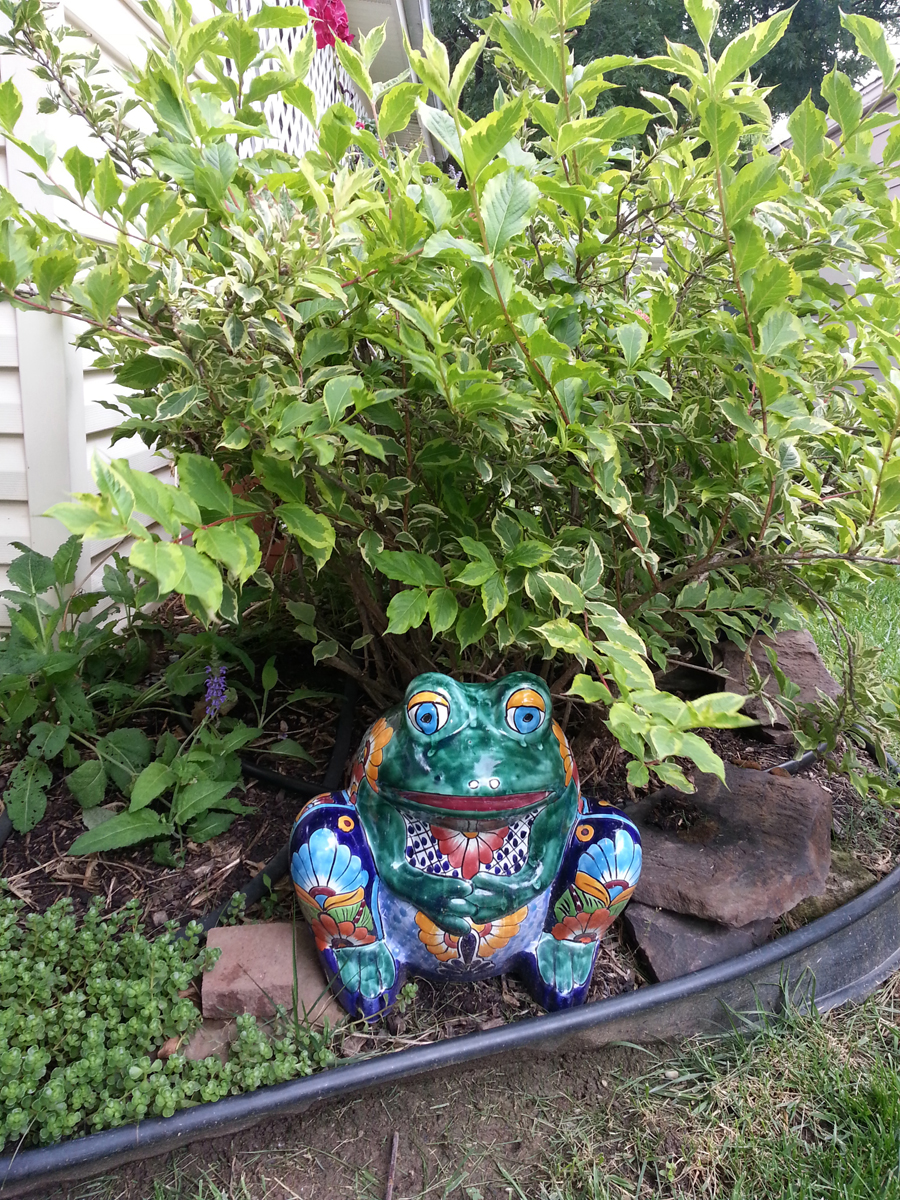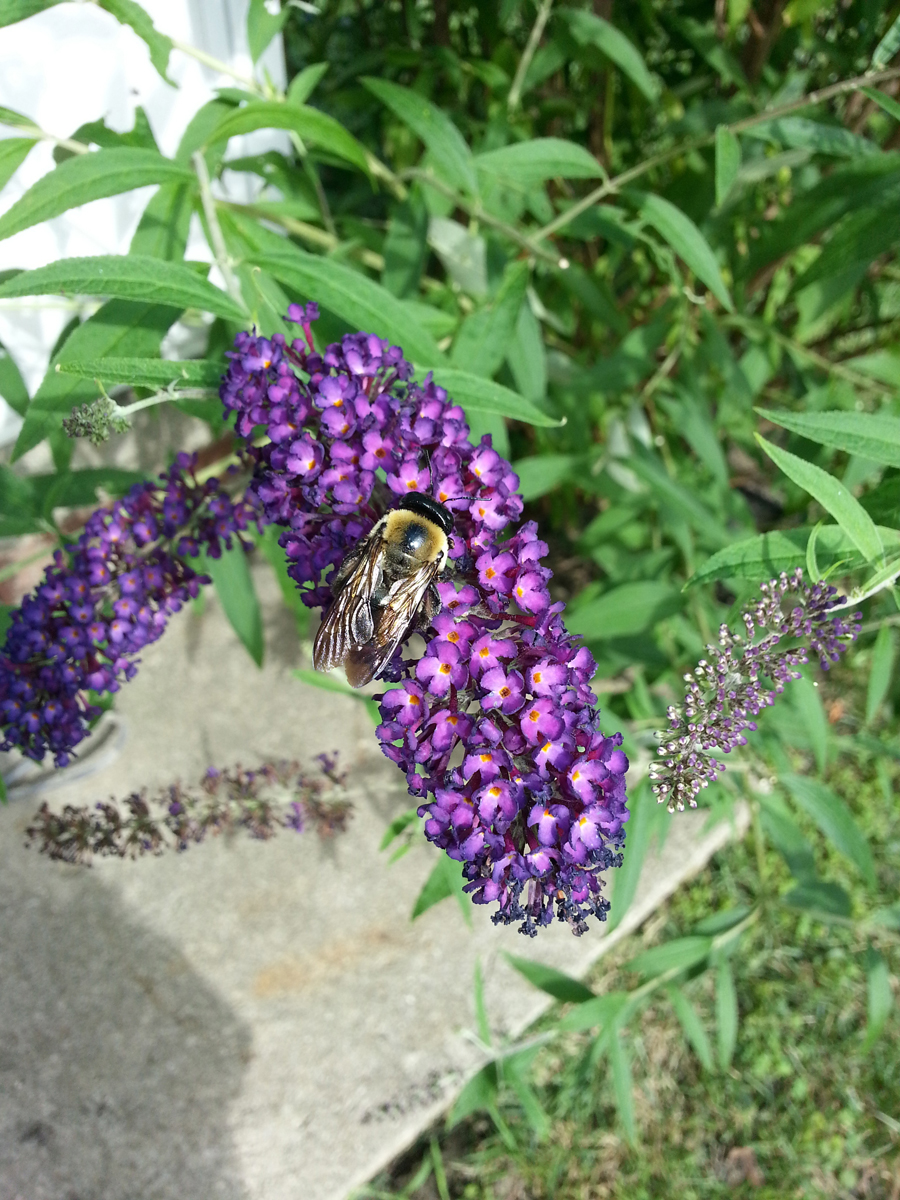 Want us to feature YOUR garden in the Garden Photo of the Day? CLICK HERE!
Want to see every post ever published? CLICK HERE!
Want to search the GPOD by STATE? CLICK HERE!
Check out the GPOD Pinterest page! CLICK HERE!