Today's photos are from Joanne Niekamp in Ohio. She says, "My husband and I live in a small southwestern Ohio town in the middle of farm country. We build our home 34 years ago on what was basically an open field. We both came from families that instilled in us the love of flowers and growing things. Our garden is filled with well-loved hand-me-down plants that I have divided over and over again. I call it our stroll garden, as each day during the growing season, my husband and I walk through our yard to see what's blooming.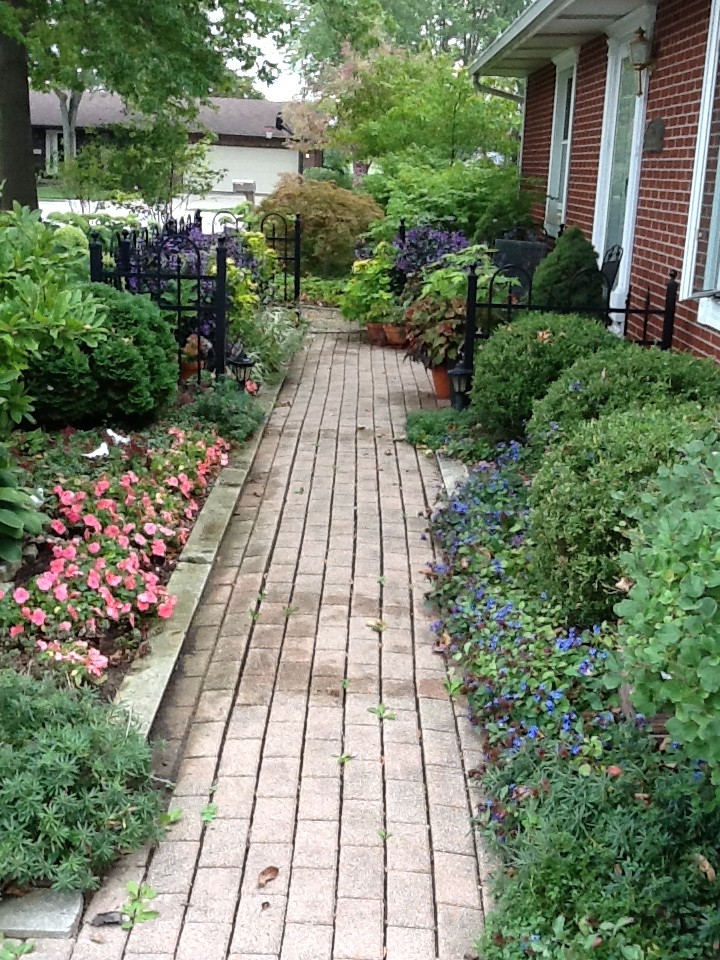 "Our back yard is a certified wildlife habitat. We try to draw in birds with native trees and shrubs, bird feeders, and water. We have a raised bed, built by my husband, that changes from week to week, with perennials and shrubs coming in and out of bloom from April to October. Arbors separate the different areas into garden rooms. The front patio is where I satisfy my love of annuals. As the perennial flowers wane in the August heat, the annuals take the starring role. We sit peacefully in the evening, watching the hummingbirds and goldfinches come in for a drink.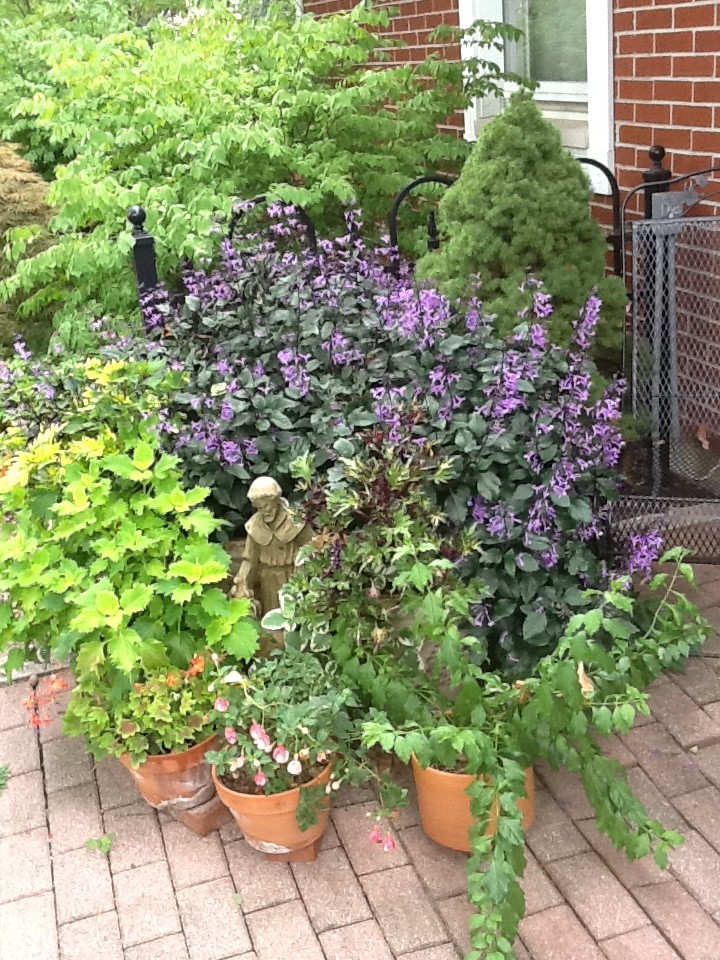 "Our three children now bring our grandchildren to enjoy the garden, as our children enjoyed it when they were younger. As I watch the grandchildren smell the flowers, pick bouquets, and balance themselves as they walk along the low stone wall, I hope the love of gardening is passed on to them as it was passed on to us."
You paint a picture of a wonderful, peaceful life, Joanne. And your garden reflects it. Thanks so much for sharing!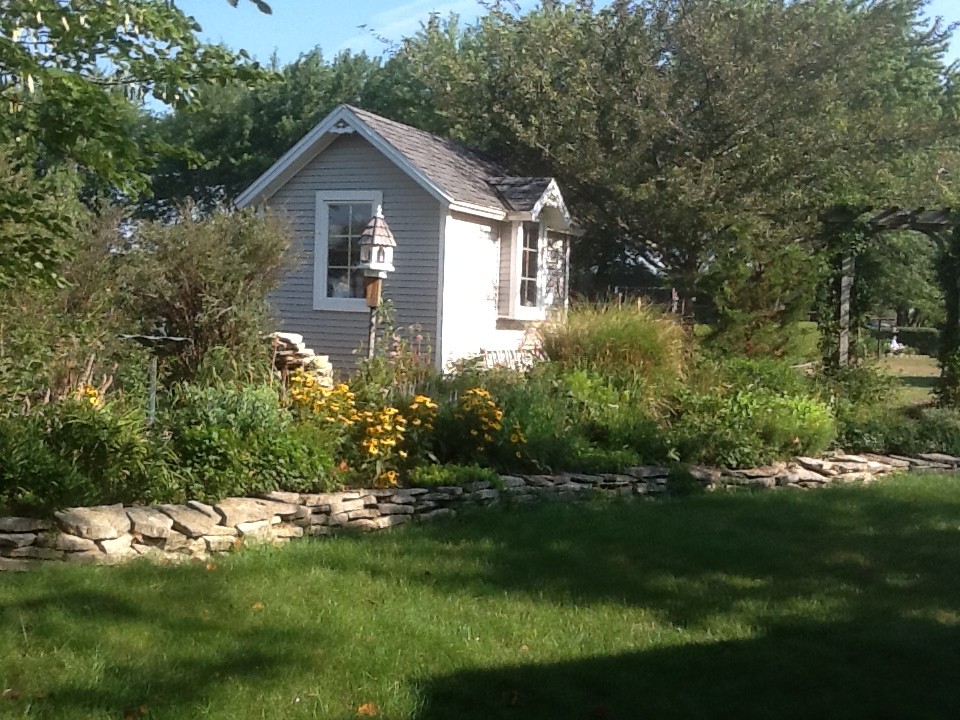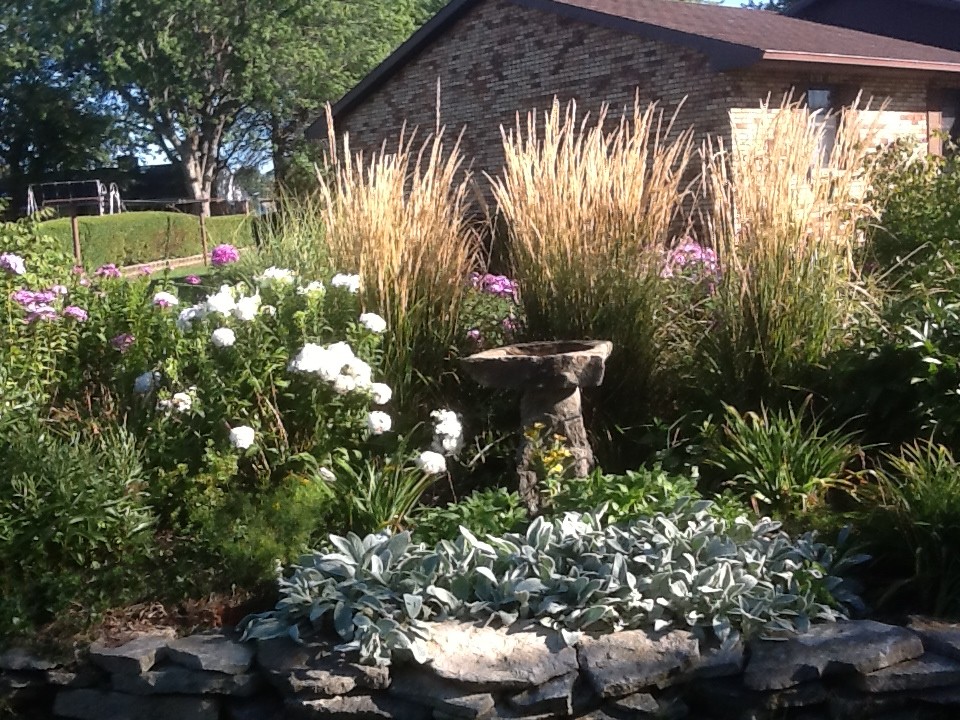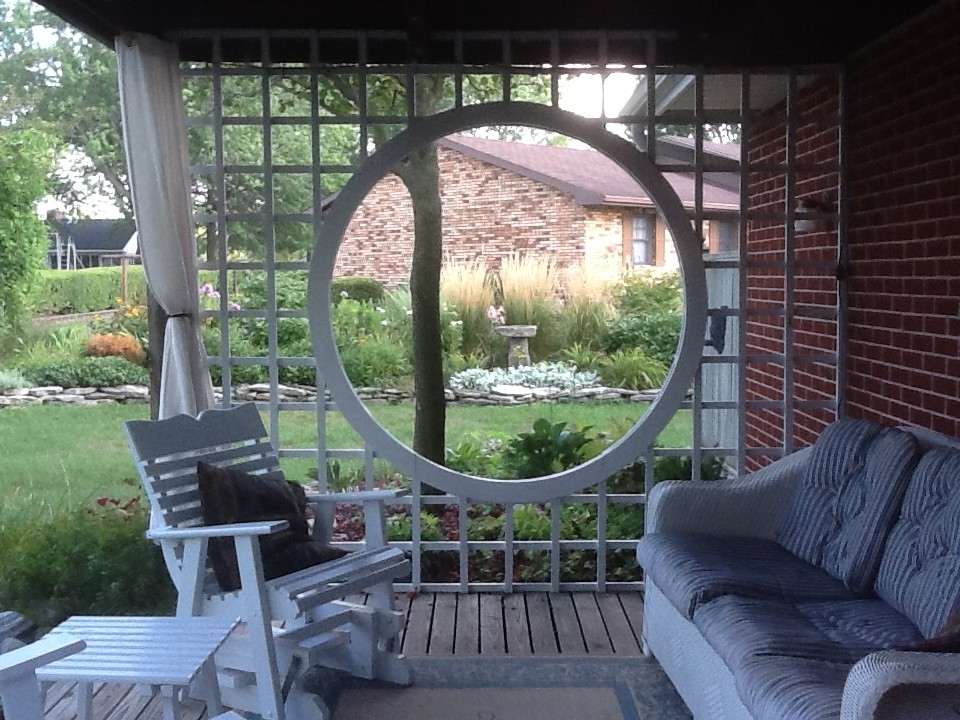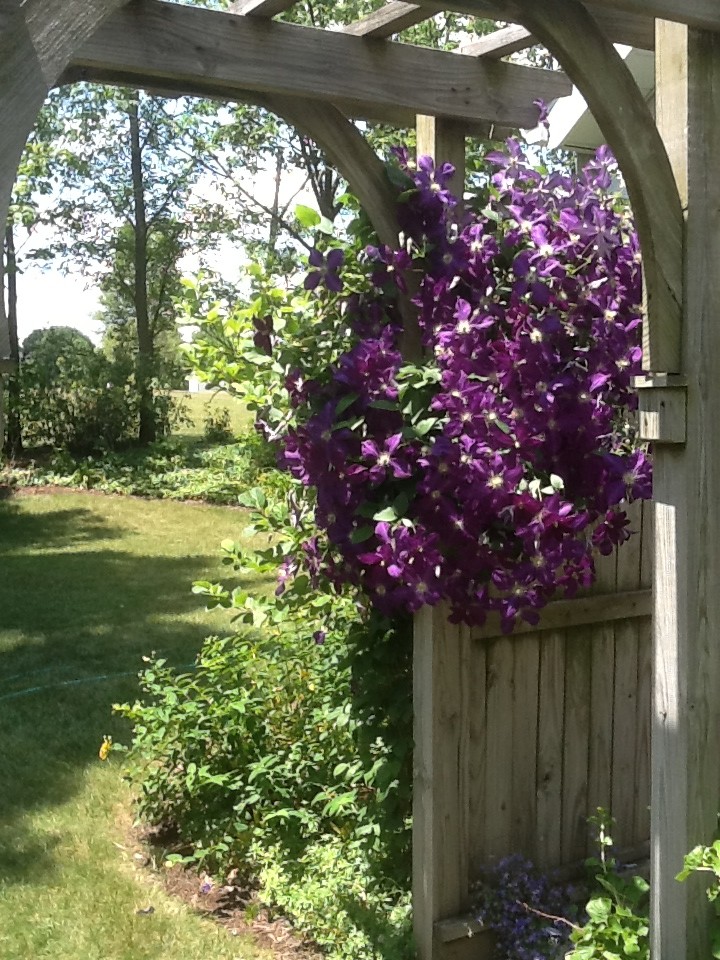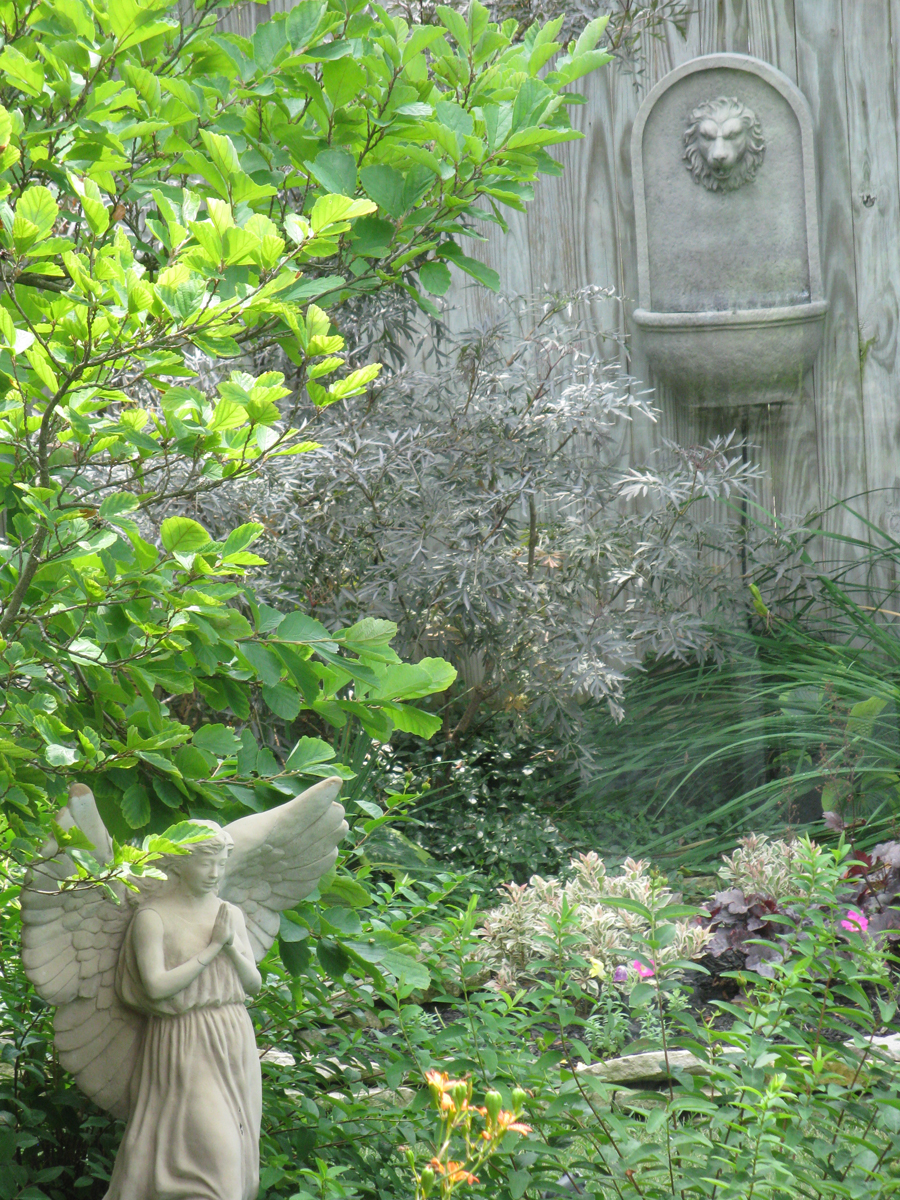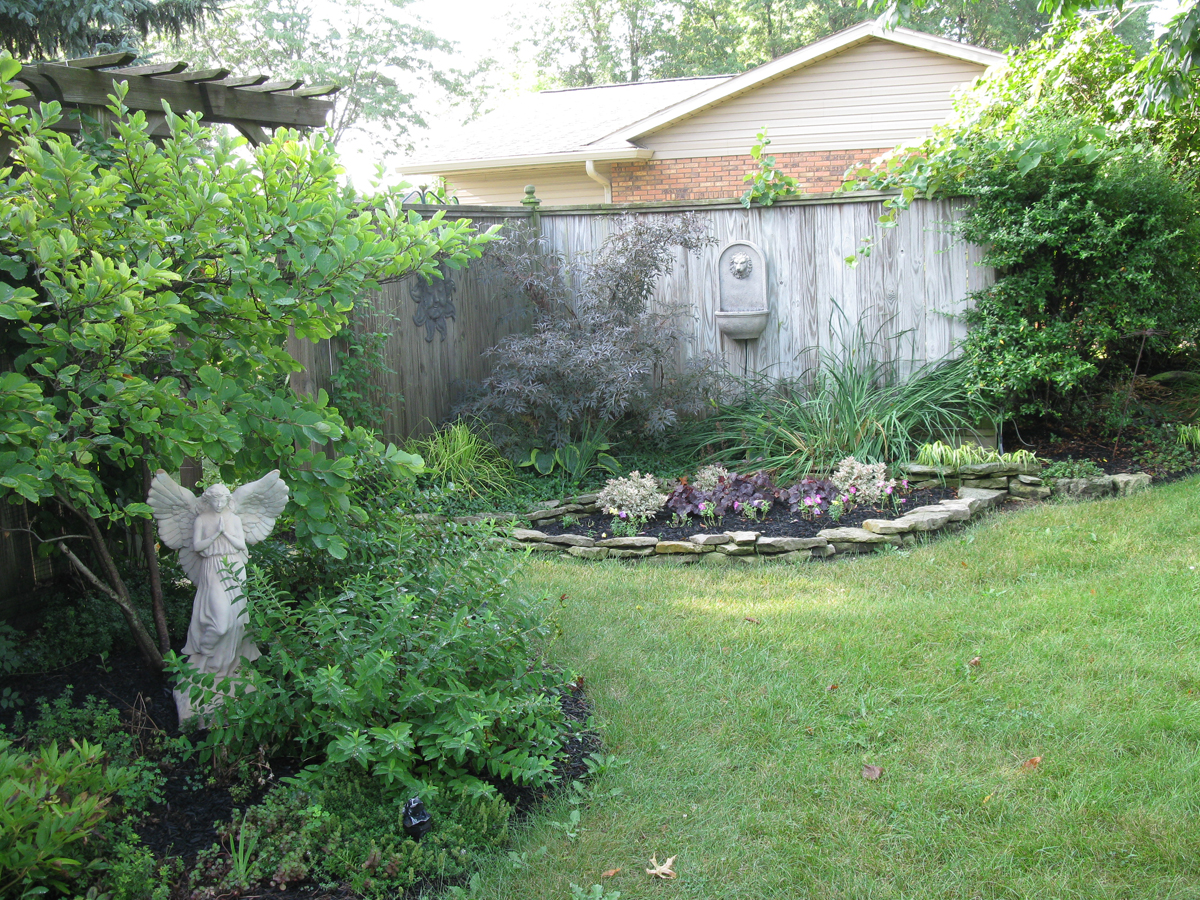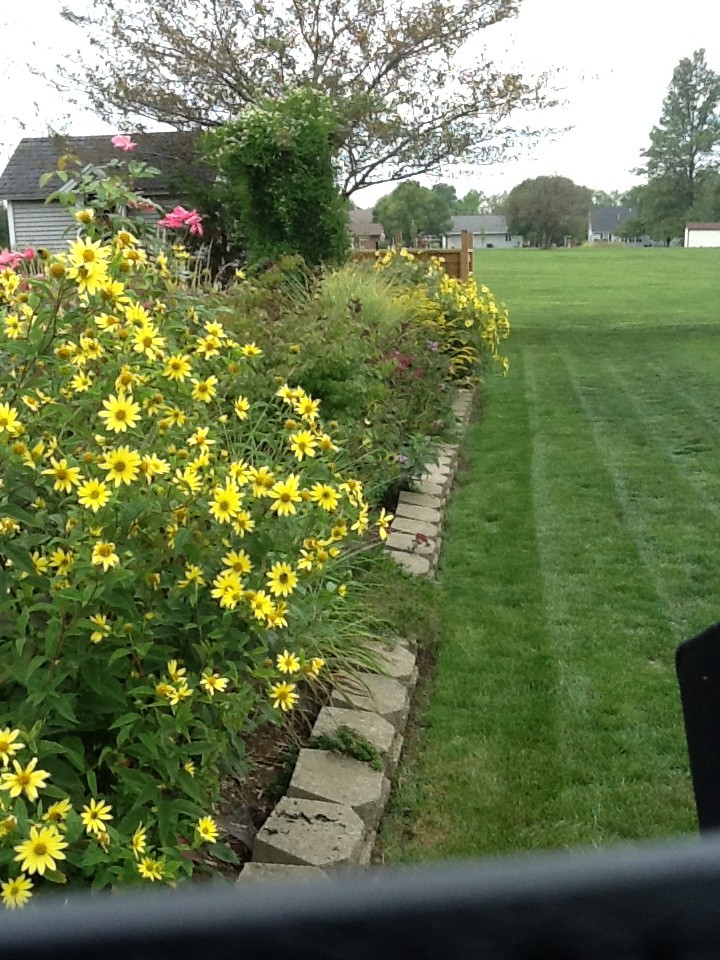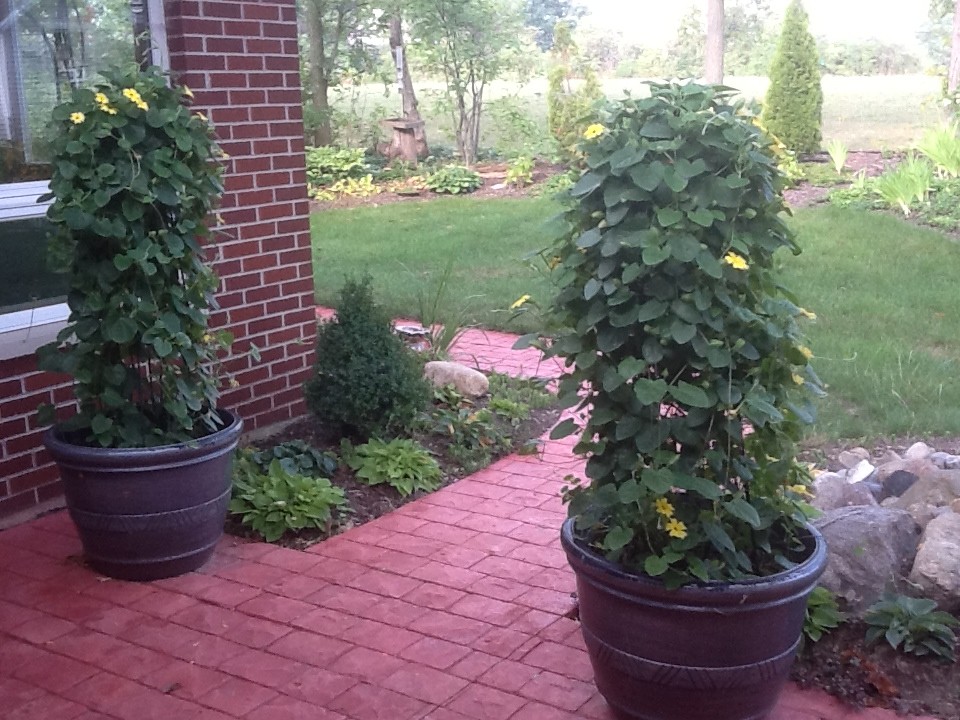 *** DON'T FORGET THIS WEEK'S BOOK GIVEAWAY!! ***
Here's how it works:
You send in photos of your garden to [email protected], along with a brief description. You know how much you like to read everyone else's garden stories–now it's time to tell yours!
At the end of the week I'll compile a list of names of everyone who sent in photos and choose 5 names randomly from a hat (perhaps a flower pot…). The first person gets first pick, second person gets second pick, etc. I'll email you if you get picked.
After all the winners have chosen, I'll tell everyone who won, probably the following week.
Here is a list of the books:
Pick of the Bunch: The Story of Twelve Treasured Flowers by Margaret Willes
Ginkgo by Peter Crane
Gardening Vertically: 24 Ideas for Creating Your Own Green Walls by Noemie Vialard
World's Fair Gardens: Shaping American Landscapes by Cathy Jean Maloney
Seeing Trees: Discover the Extraordinary Secrets of Everyday Trees by Nancy Ross Hugo
The Vertical Garden: From Nature to the City by Patrick Blanc
Now get cracking! I can't wait to see what's happening out there. But no worries if winter is still hanging on in your area. Send photos from last year!
Want us to feature YOUR garden in the Garden Photo of the Day? CLICK HERE!
Want to see every post ever published? CLICK HERE!
Want to search the GPOD by STATE? CLICK HERE!
**Check out the GPOD Pinterest page, where you can browse all the post in categories…fun! CLICK HERE!**