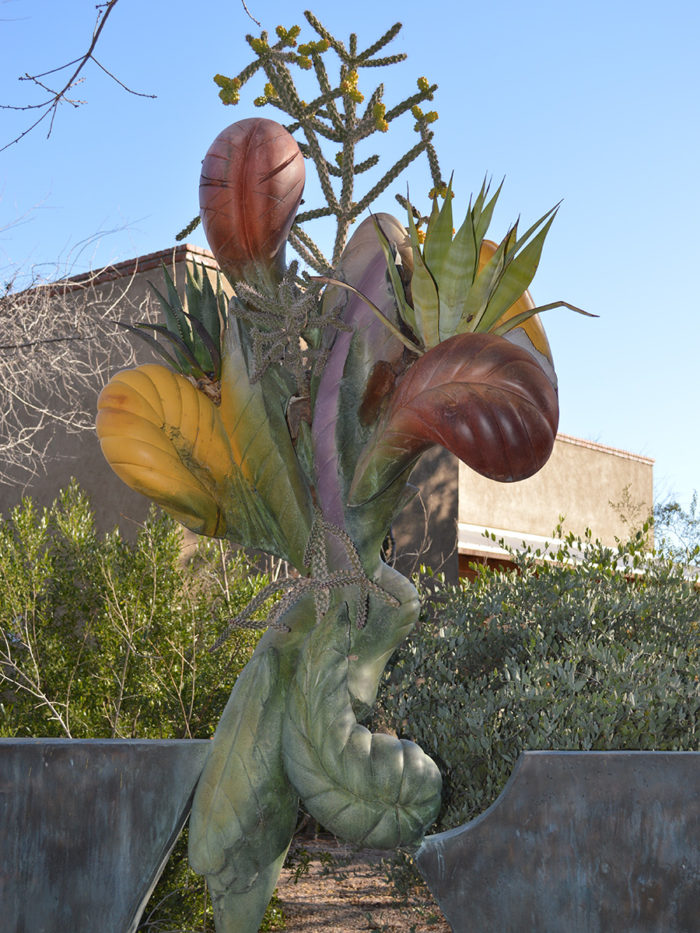 Having lived in larger cities most of our lives, we weren't expecting anything grandiose or mind-blowing when we pulled up to the Tucson Botanical Gardens. We expected a quaint, little garden with some interesting cacti and native plants. Well, we take it all back. It was more than we expected, and we can't wait to go back (in cooler weather). We could have easily spent all day wandering and exploring the more than five acres of inspiration and beauty.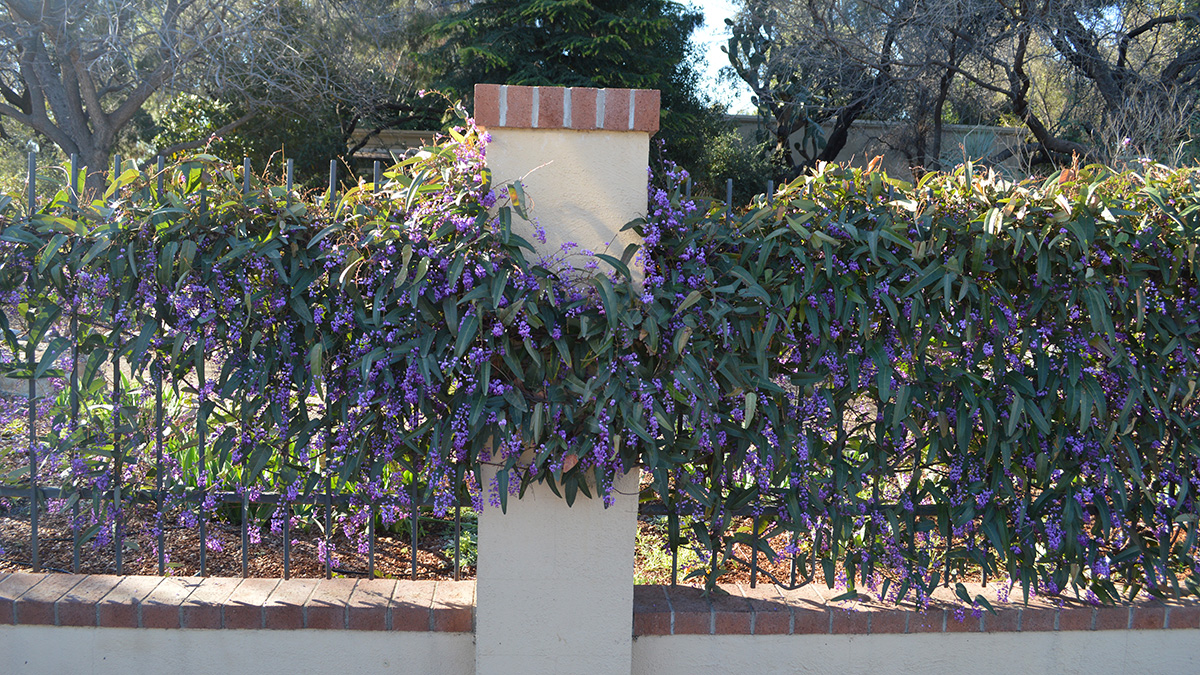 The garden at a glance
The entrance to the Tucson Botanical Gardens is covered in a drop-dead gorgeous 'Happy Wanderer' purple vine lilac (Hardenbergia violacea 'Happy Wanderer', Zones 9b–11). The blooms were out of this world! The pathways weave you through an amazingly well thought out and delightful assortment of gardens. The gardens include, but are limited to, Aloe Alley, the Pollinator Garden, the Cactus and Succulent Garden, the Children's Garden, and the Historical Gardens. People have called this botanical garden a "secret garden," but we don't know of any secret garden that boasts 17 individual gardens within.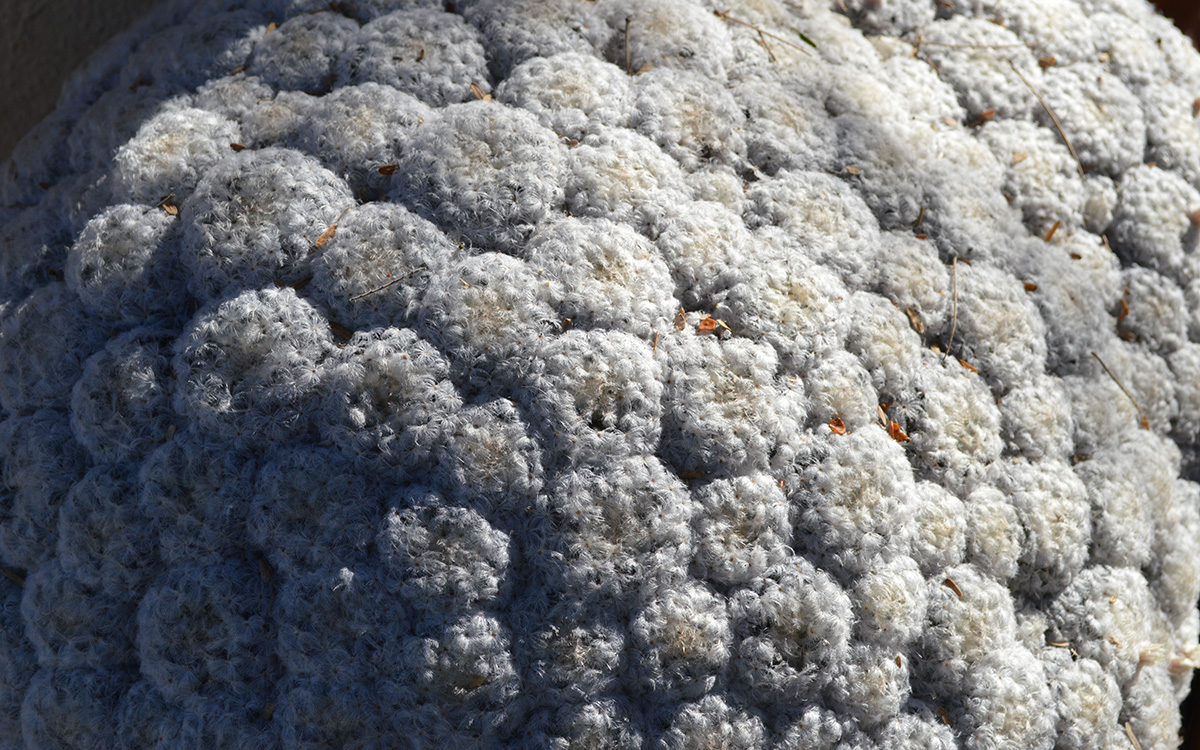 The Cactus and Succulent Garden
Being cactus nuts, we were drawn to the Cactus and Succulent Garden, which contains an exquisite golden barrel cactus (Echinocactus grusonii, Zones 9–12) and an outstanding collection of pin-cushion cacti (Mammillaria spp. and cvs., Zones 8–11), more favorites of ours. A feather cactus (Mammillaria plumosa, Zones 9–11) we saw was especially beautiful. Unfortunately, it wasn't in bloom for us, but maybe next time.
Taking a self-guided tour
The garden has created self-guided audio tours, which you can access on your personal mobile device. As of now, there are two tours: the Nuestro Jardin tour and the Native Crops Garden tour. They are lovely and highly recommended. The guides are insightful and allow you to see beyond the surface of beautiful plants and trees. These tours will give you insight into the history of the native plants in the gardens and help you better understand the desert and its inhabitants, both past and present.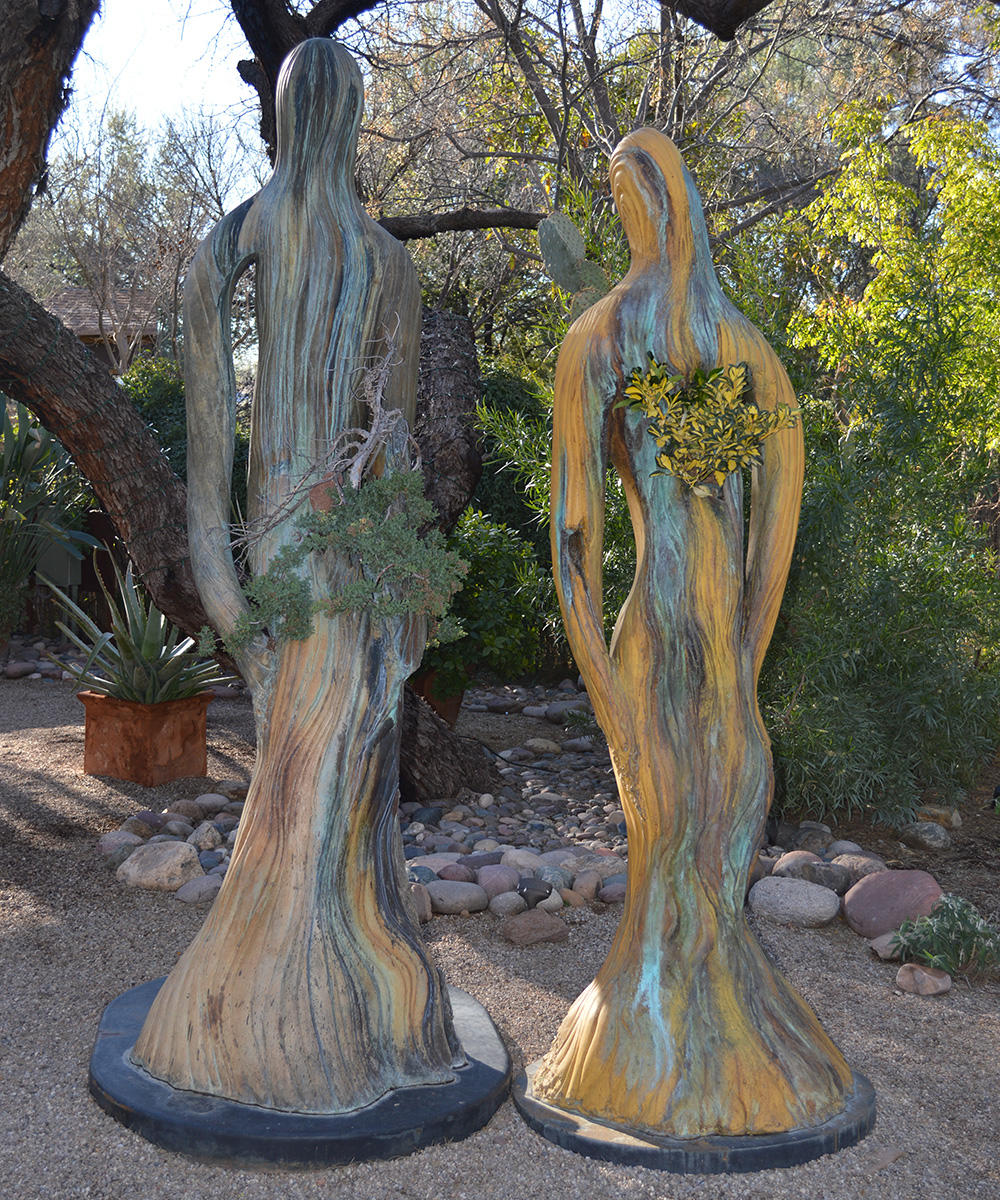 Sitting back and enjoying the view
The mature trees throughout the gardens help provide shade on warm, sunny days. But if you're looking for a bit more of a cool-down, check out the café, which offers cool drinks and food inspired by the Southwest, often incorporating fresh herbs from the backyard garden. It's the perfect place to sit and just take it all in: the birds and wildlife, the sweet smell of flowers, and the different textures of all the native plants and cacti. The gardens have also incorporated some beautiful artwork. We are unsure whether these works are permanent installations or whether they are changed out, but they are stunning and blend in beautifully with their setting.
Services and programs
If we didn't have enough reasons to love our local botanical garden, we also discovered that (in non-COVID-19 times) it offers horticultural therapy, a wonderful way for those with disabilities to improve their health and well-being through gardening and nature. The garden also offers many programs for gardeners of all ages, including teachers and families. Learn more about the Tucson Botanical Gardens and the services they offer here. This facility represents our beautiful city's rich history and blend of cultures so well. It is truly not to be missed.
—Sheila Schultz and Laurel Startzel are a mother-daughter duo who founded Denver Dirty Girls Container Gardening while living in Denver and have continued their business since moving to Tucson, Arizona.