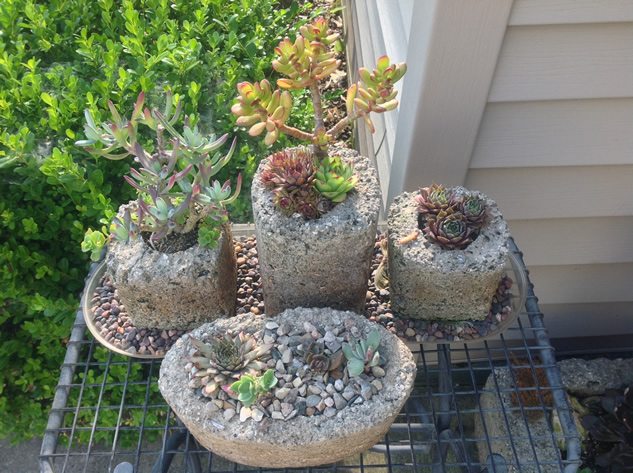 Donna Mae Popma has a beautiful collection of hyperfuta containers and succulents!
"I'd like to share my hypertufa container gardening. I live in Grand Rapids, MI. I just love all the variety of succulents available. Unfortunately I can't stand to let them die; so I have to dig them up & transfer them to containers to bring in the house for the winter & I keep buying MORE!! Hen & chicks & stonecrop are about it for surviving the winter in Michigan. My husband helped me make the coffee table by making a mold for me & cutting the cedar pieces for the base."
Keep sending in photos (and stories)! Whether you've never shared before or you've been featured multiple times, we want to see your garden! Email a few photos and the story behind your garden to [email protected].
Do you receive the GPOD by email yet? Sign up here!