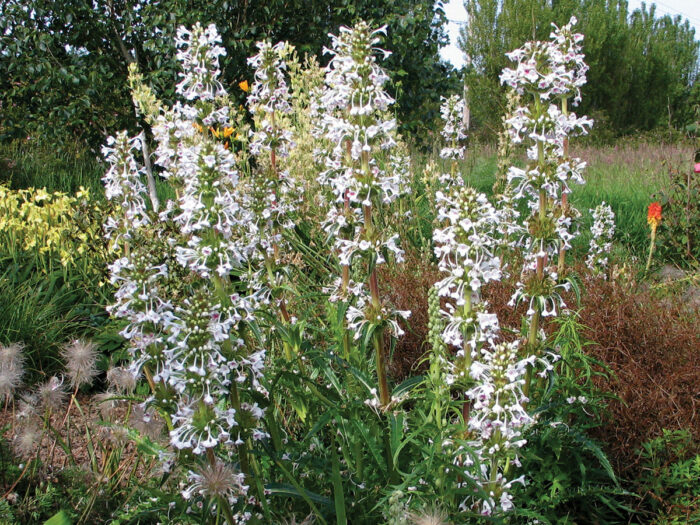 A largely unknown gem, Himalayan whorlflower is native to the Himalayan foothills, where it is found growing in sunny positions at altitudes of 9,000 to 12,000 feet—areas most of us would ­regard as serious mountains. Besides its native range, we can also attri­bute this perennial's obscurity to its small genus, which only contains 14 species within the family Caprifoliaceae (the same family that includes Lonicera, the honeysuckles).
With the exception of the much spinier Persian whorlflower (Morina persica, Zones 5–9), the other Morina species don't pack a strong floral punch, leaving Himalayan whorlflower as undisputedly the most beautiful and most gardenworthy champion of the genus. On top of that, it is easy to grow in most sunny situations. While it is drought tolerant, heavy clay soil with slow drainage can lead to rot, especially in winter wetness. Whorl­flower is deer resistant and propagated by seed. It requires very little attention, and we feel amply rewarded for the 2 minutes or less of annual maintenance we give each plant.
The headlining selling point is this plant's performance. A rich green clump of narrow, evergreen leaves edged in relatively gentle spines gives rise to a summer's worth of interest from the vertical flower stems that reach 30 to 40 inches tall. The flowers are carried in tiers up the stem, which makes the common name of whorlflower seem an inspired choice. After flowering, the prominent and persistent calyces add aesthetic detail, making these stems useful in late-season arrangements.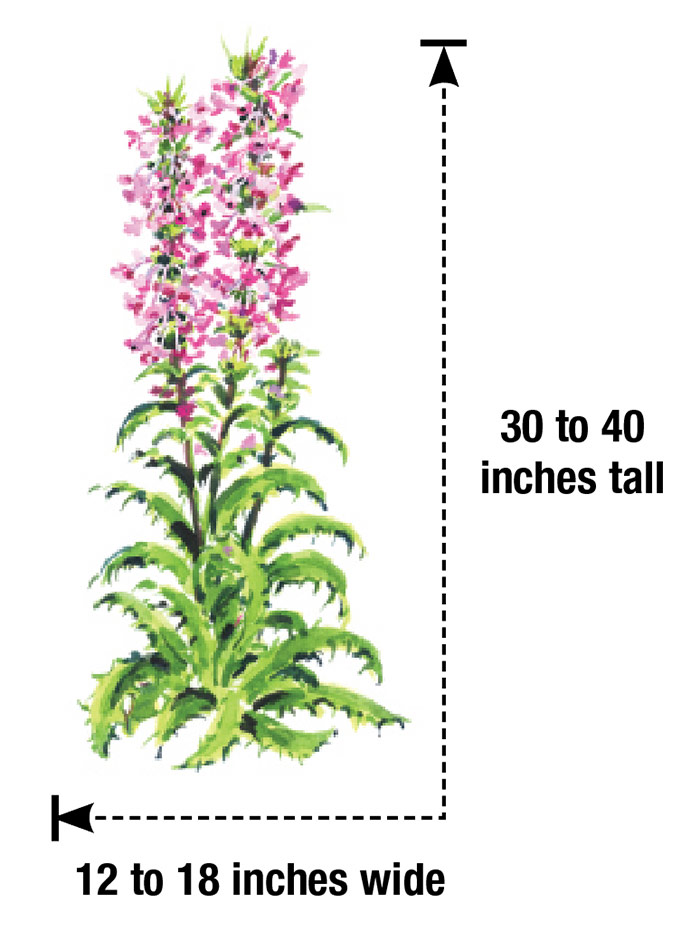 The small flowers are numerous, with thin tubes flaring to open white corollas. These remain open for an extended period, and mature clumps often have multiple stems with staggered flowering times. Interestingly, these flowers change color from light to dark pink once they are pollinated. Perhaps that is why we are so enamored by this plant, remembering those frequent pink flushes from younger days, when practicing fertilization was far more urgent than watching the drama unfold on The Great British Baking Show.
Himalayan whorlflower
Morina longifolia
Zones: 6–9
Conditions: Full sun to partial shade; well-drained soil
Native range: Pakistan, Tibet, the Himalaya region
---
Kelly Dodson and Sue Milliken grow some of the coolest plants on the planet at Far Reaches Farm Nursery and Far Reaches Botanical Conservancy in Port Townsend, Washington.
Illustration: Elara Tanguy
Sources