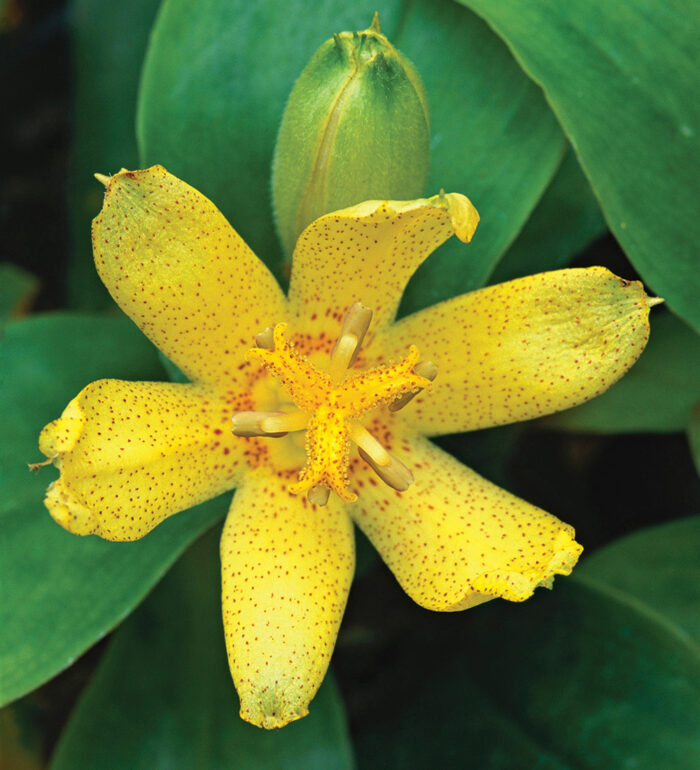 Toad lily (Tricyrtis spp. and cvs., Zones 5–8) is an Asian perennial often found growing in dappled, open glades, woodland trail edges, partially shaded slopes, or, in some cases, enjoying the mist from waterfalls. These sites all provide the requisite moist soil, rich in organic matter. Various selections have found favor in our gardens for their lovely, interesting late summer and fall flowers. Such familiar toad lilies offer stems that can be stiffly upright and useful for cutting, or ones with a more relaxed perennial sprawl, or a few that are pendulous and suited for spilling over container edges or even hanging baskets.
Set aside any preconceptions you may have, because Ohsumi toad lily is none of the above in regard to growth habit. The stout compactness of this species might be attributed to the current trend of breeding smaller plants for the patio or balcony, but that would be wrong. Instead, we can thank that penultimate plant breeder, Mother Nature, for getting this one just right, as usual.
Ohsumi toad lily has comparatively large leaves, which have some dark mottling when young and clasp closely the short stems. This early coloration fades as the summer brightens and the foliage matures. As you stroll the garden in late summer, a sudden whooshing sound startles you, quickly followed by peals of laughter, for it was your own sharp intake of breath upon seeing this unexpectedly splendid toad lily in bloom. These large yellow flowers, evenly stippled in chocolate-red flecks, flaunt the elevated, red-spotted tripartite pistil while gleefully pushing the limits of proper scale and proportion. They are simply perfect.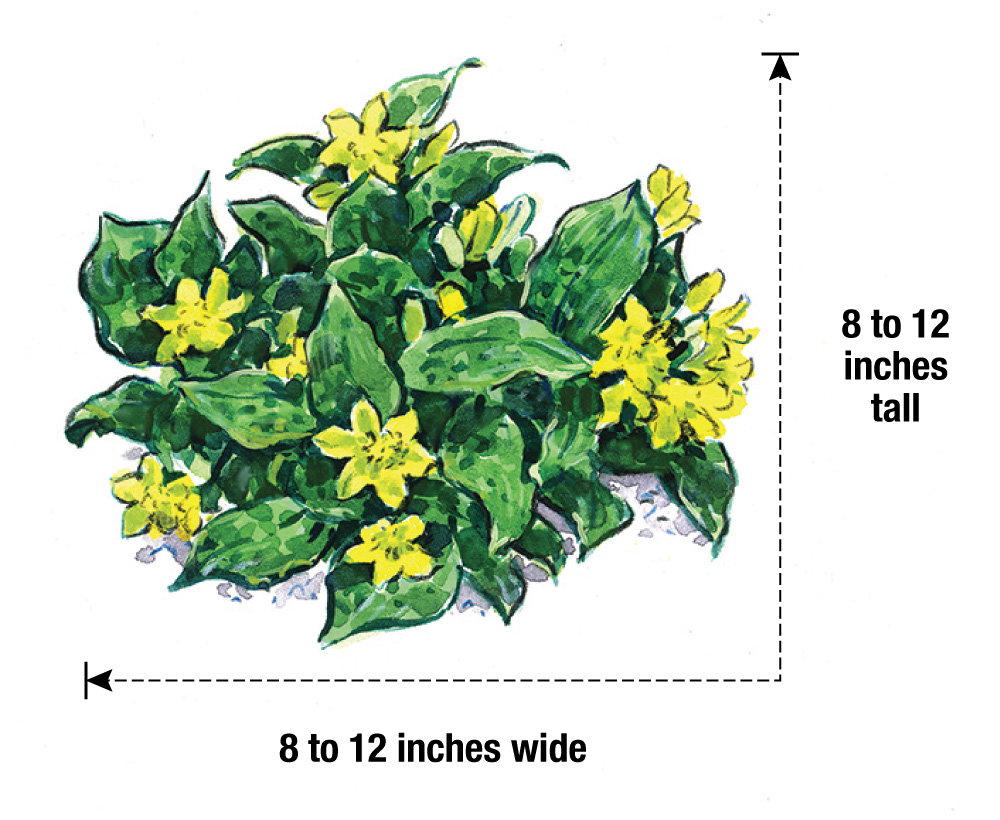 Ohsumi toad lily
(Tricyrtis ohsumiensis)
Zones: 5–8
Conditions: Partial to full shade; rich, moist, neutral to slightly acidic soil
Native range: Japan
---
Kelly Dodson and Sue Milliken grow some of the coolest plants on the planet at Far Reaches Farm in Port Townsend, Washington.
Illustration: Elara Tanguy
Sources
---
Check out these other super cool plants: