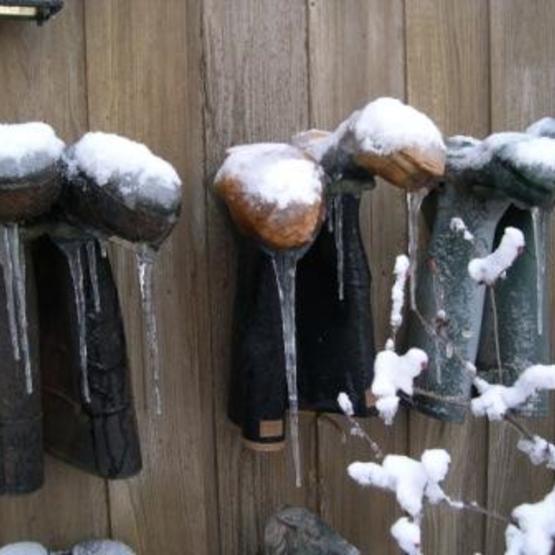 I'd like to take moment out of our regular rose care to wish everyone who reads and supports this blog a Happy Holidays.  I'm having a terrific time writing it and I'm honored that so many of you feel it's worthwhile.  I hope it's helped your roses and rose growing.
As we get closer to entering a new year in these still uncertain economic times, I plan to be grateful for what I do have.  A loving partner in Pam who completes the other half of me, a family I adore and am very close to, a farm to live on that is a haven at anytime and I have you; my rose family around the world.
I realize in times like these it's sometimes easier to think about what we don't have than what we do.  But I feel so what if you don't have a Lexus in the driveway wrapped in snow like the commercials promise.  So what if your TV is diagonally inches inadequate.  So what if your IPad is still an IwannaPad.
Take a moment to look around you and see what true blessings you do have in your life.  Blessings that come to you by the grace of God and no one can take away from you.  Home and Hearth.
Then invite you loved ones into to your garden to stop and smell the roses with you.
Have a Blessed Holiday
Paul Zimmerman