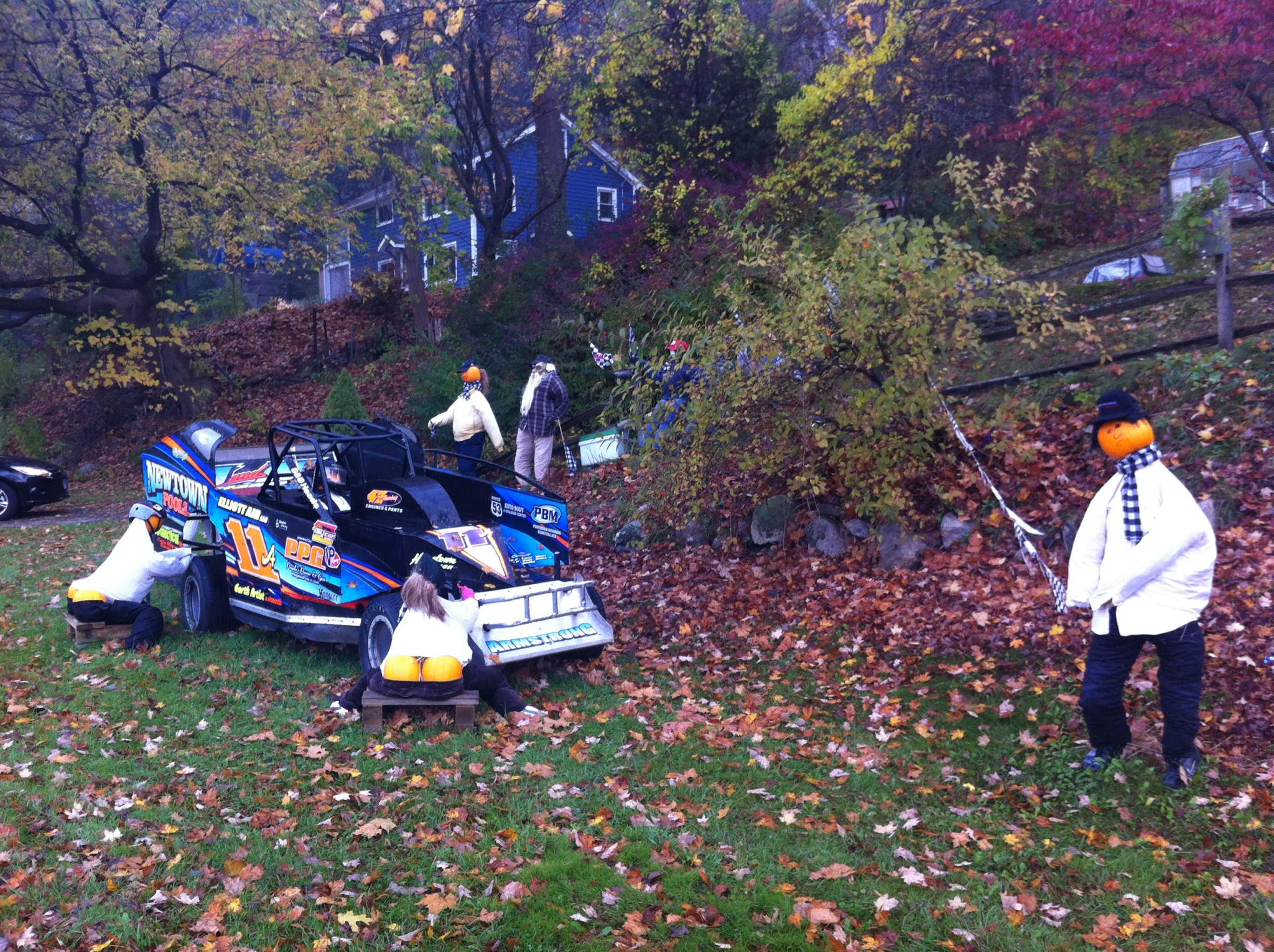 Pumpkin butts. That's what Halloween is all about, right? Well it is here at the GPOD! If you'll recall, We've driven by this house before. We've seen pumpkin butts playing football (HERE) and riding bicycles (HERE), but this year Tom and Jeannie Tremont down the road from my house went all out with a racecar driving theme! This pit crew needs some longer shirts…..YIKES!
Have a wonderful and safe Halloween night, everyone!! We're going back to Russia on Monday to see what fall looks like in Andrey's garden. Stay tuned!
SEND ME PICS OF YOUR GARDEN! Email me at [email protected]. Thanks! –Michelle
______________________________________________
Want to get the GPOD delivered to your inbox every morning? CLICK HERE!
Want us to feature YOUR garden, or a garden you've recently visited, in the Garden Photo of the Day? CLICK HERE!
Want to see every post ever published? CLICK HERE!
Want to search the GPOD by STATE? CLICK HERE!
And last but not least, Check out the GPOD Pinterest page, where you can browse all the post in categories…fun! CLICK HERE!