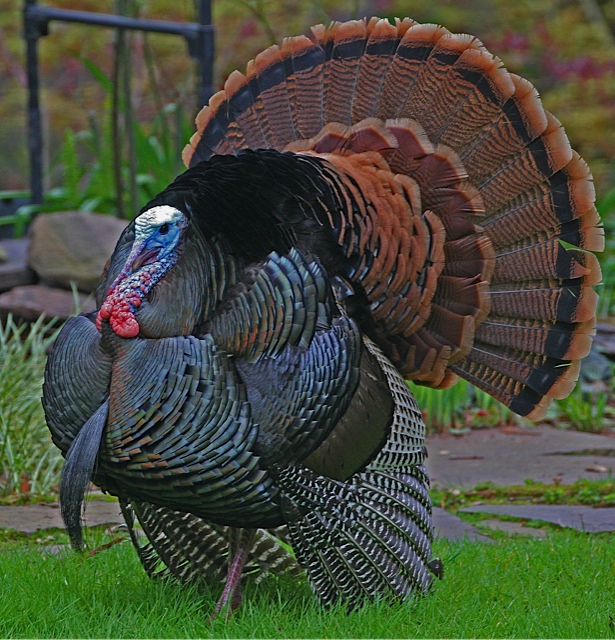 Happy Thanksgiving, everyone! I have to take this opportunity to say how incredibly thankful I am for each and every one of YOU. I have such a blast editing this blog, and almost every day one of you sends me an email with photos and stories that make me gasp out loud in amazement at what you've created and nurtured over the years. You are all such a talented, caring, encouraging, kind bunch, and I thank you for it.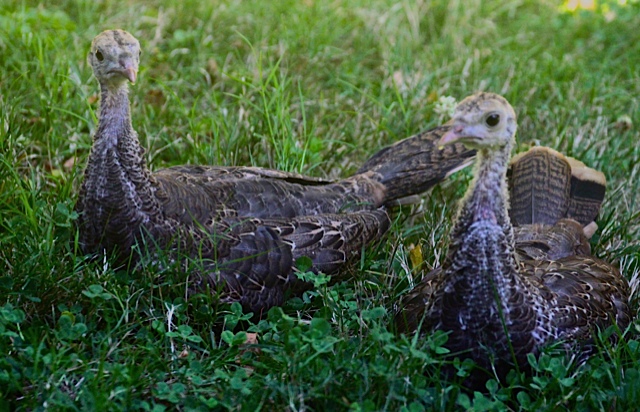 Speaking of thankfulness, I'm especially thankful today for Irvin and Pauline Faria in Carmichael, California, who sent in the perfect post for Turkey Day.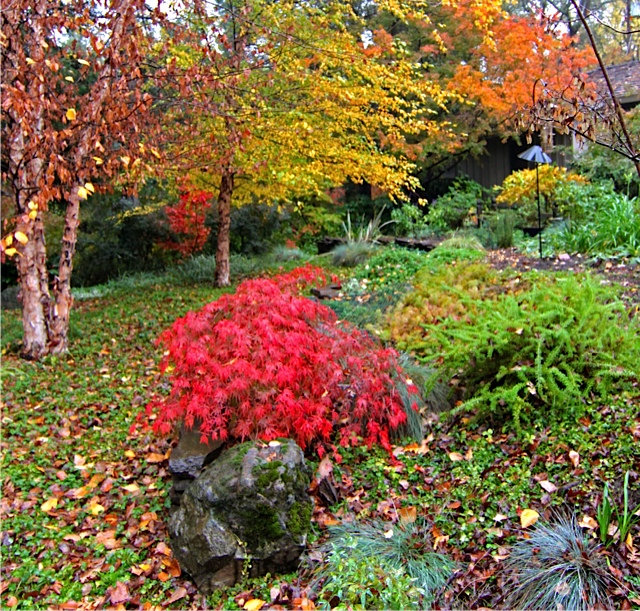 Irvin says, "From Pauline's Garden we want to express sincere appreciation to you Michelle for your excellence as our GPOD mentor and to those of you who have shared your beautiful gardens. We are deeply thankful for the bountiful inspiration gained from your garden paradises. So often we utter the comment, "can we have a garden just like that?" Like many of you, in our natural setting, we turn to our garden for solitude, nature and enjoyment. The garden continues to provide the various joys of discovery, of peace and in particular how we fit into the natural world and its inhabitants.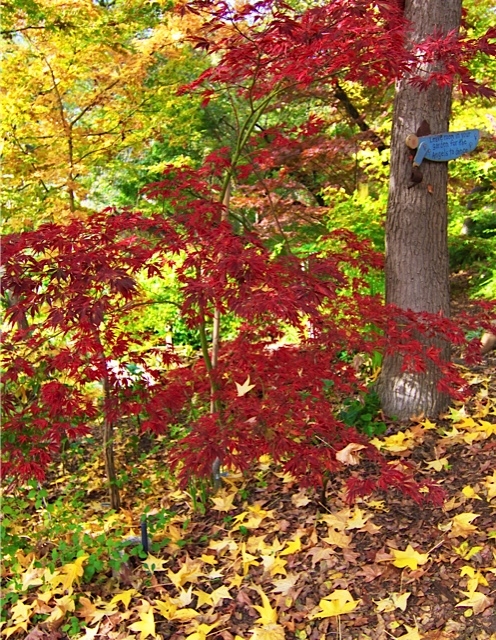 "Today our woodland garden areas under a canopy of oak trees flow into each other as designed to do. Imbued with a love of nature we have attempted to remain sensitive to its needs. Plants and trees have been selected for their intense season-long color and natural appearance in the landscape.
"Warm daylight hours and chilly nights have begun to create the much-anticipated autumn visual reward. Throughout the garden dogwoods and Japanese maples provide a kaleidoscope of autumn hues. With these photos we want to share some fall color and nature's beauty as expressed in the wild turkey. In that regard, as the wild turkey depicts the season of fall celebration with our holiday of Thanksgiving we send our best wishes to all for a happy and wonderful Thanksgiving."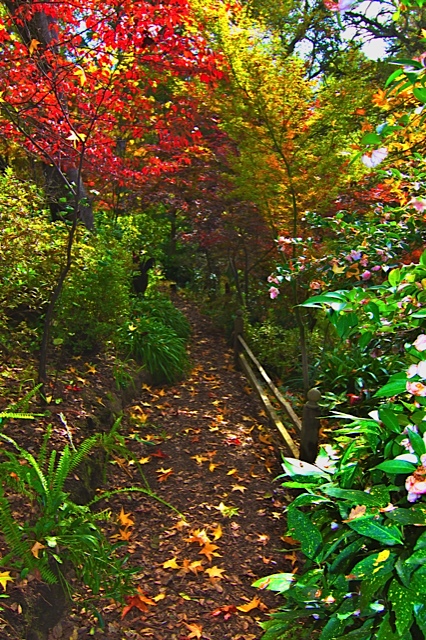 Well said, Irvin, well said. Have a wonderful day, everyone!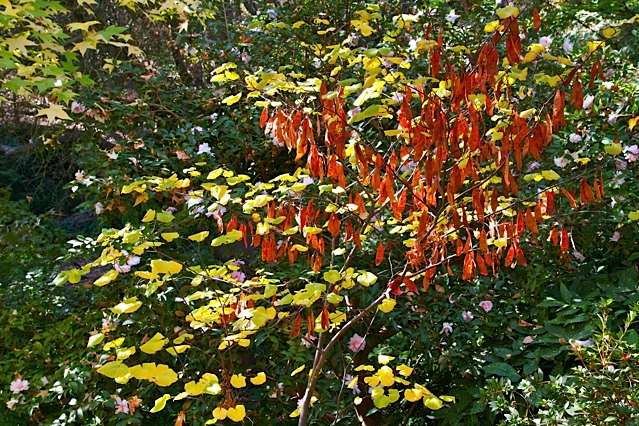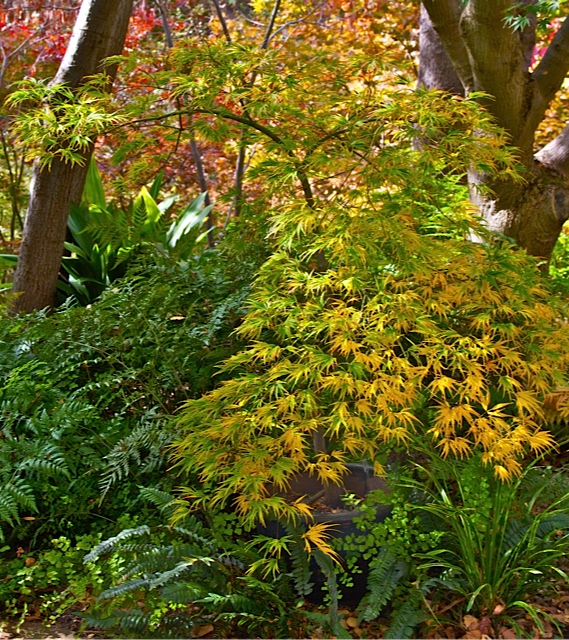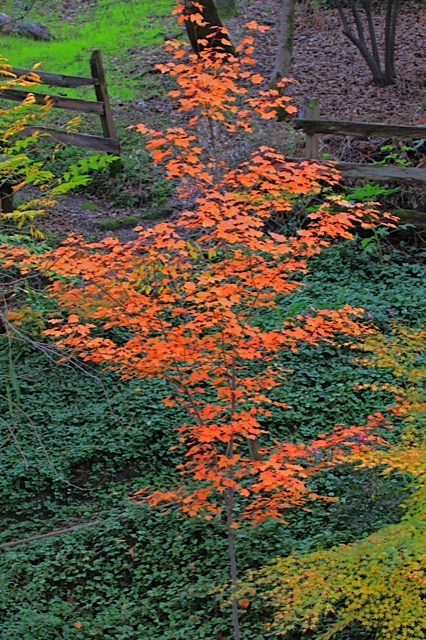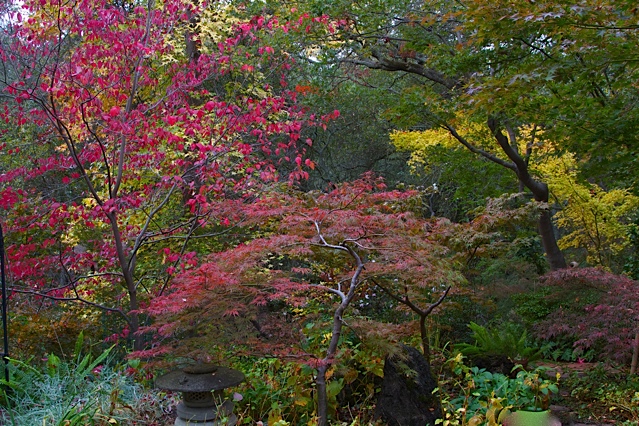 Want us to feature YOUR garden in the Garden Photo of the Day? CLICK HERE!
Want to see every post ever published? CLICK HERE!
Want to search the GPOD by STATE? CLICK HERE!
Check out the GPOD Pinterest page! CLICK HERE!