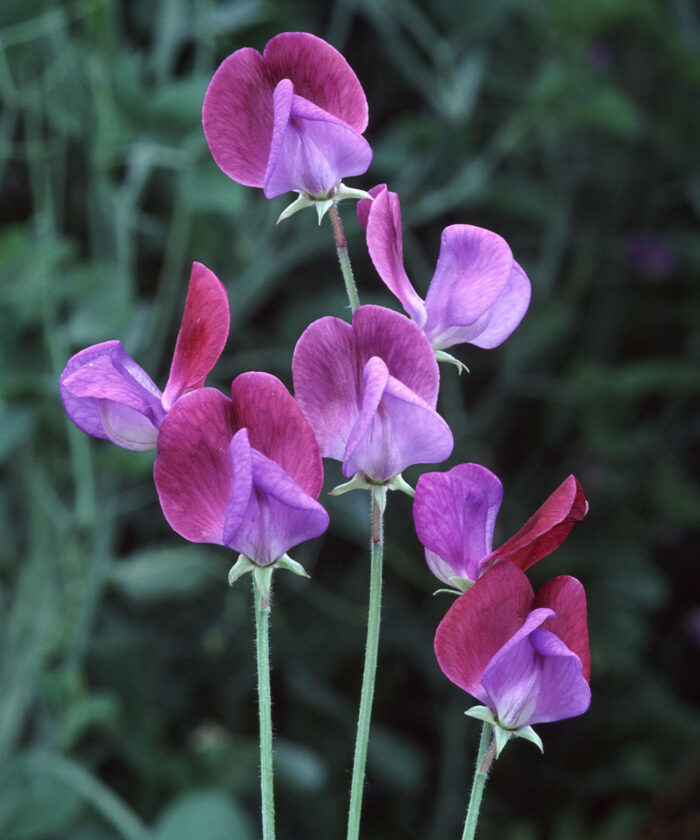 Growing up, Jason spent a lot of his summers in England with his grandparents. One of his favorite things to do there was to visit flower shows. There would be vases of cut dahlias (Dahlia spp. and cvs., Zones 7–11), chrysanthemums (Chrysanthemum spp. and cvs., Zones 5–9) and, his favorite, sweet peas (Lathyrus odoratus, annual). These frilly, beautiful flowers come in an amazing range of colors and have a lovely signature fragrance. Here's our technique for growing sweet peas outdoors in the South.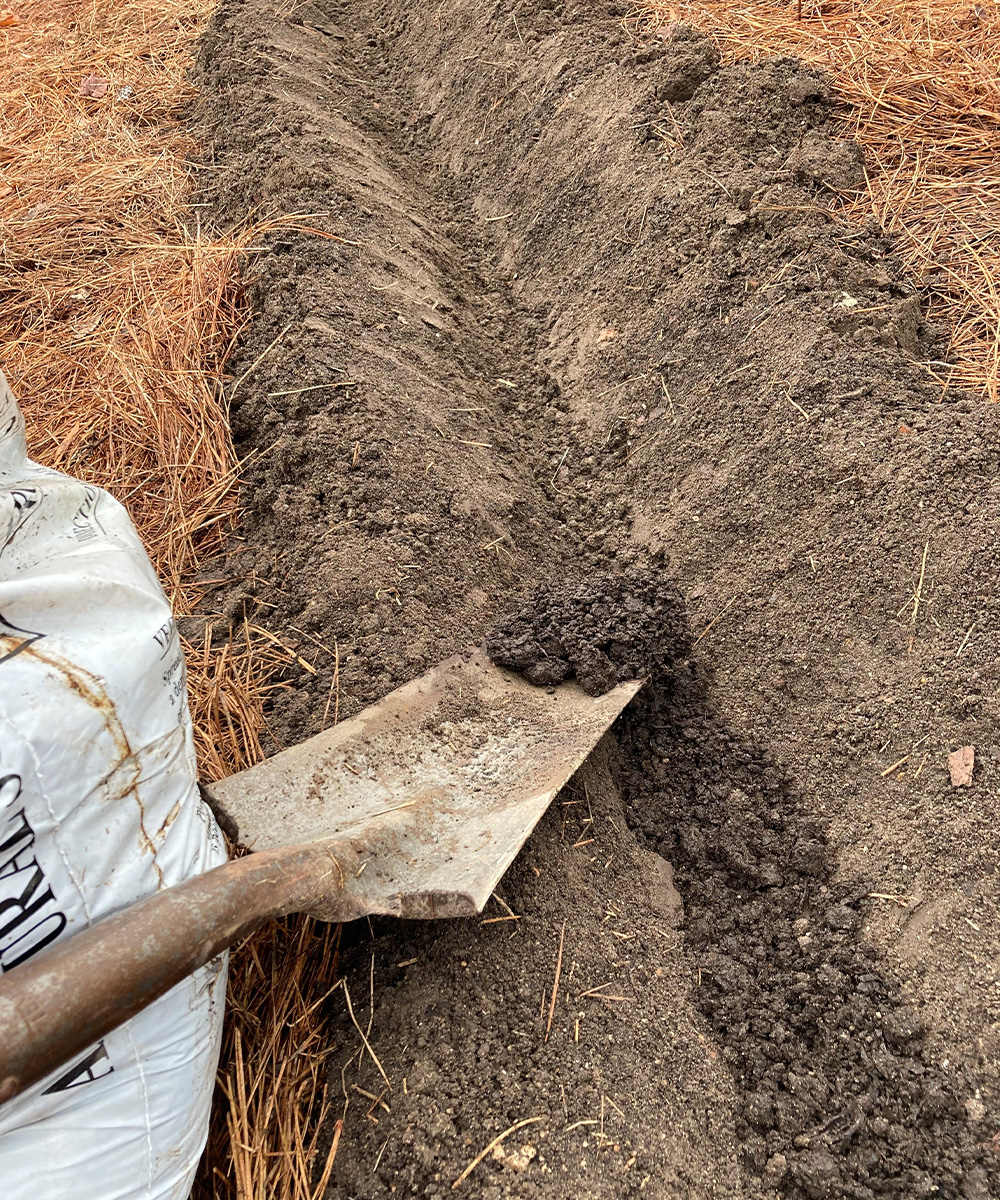 Choose your site, and add key amendments for the best soil base possible
The soil here in much of the South has a low pH, and sweet peas are happier with a more neutral pH, so we plant them in the vegetable garden, which is limed every year. Adding mushroom compost is also helpful. Sweet peas are in the pea family, meaning they are nitrogen fixers, so it's important to use amendments that are low in nitrogen.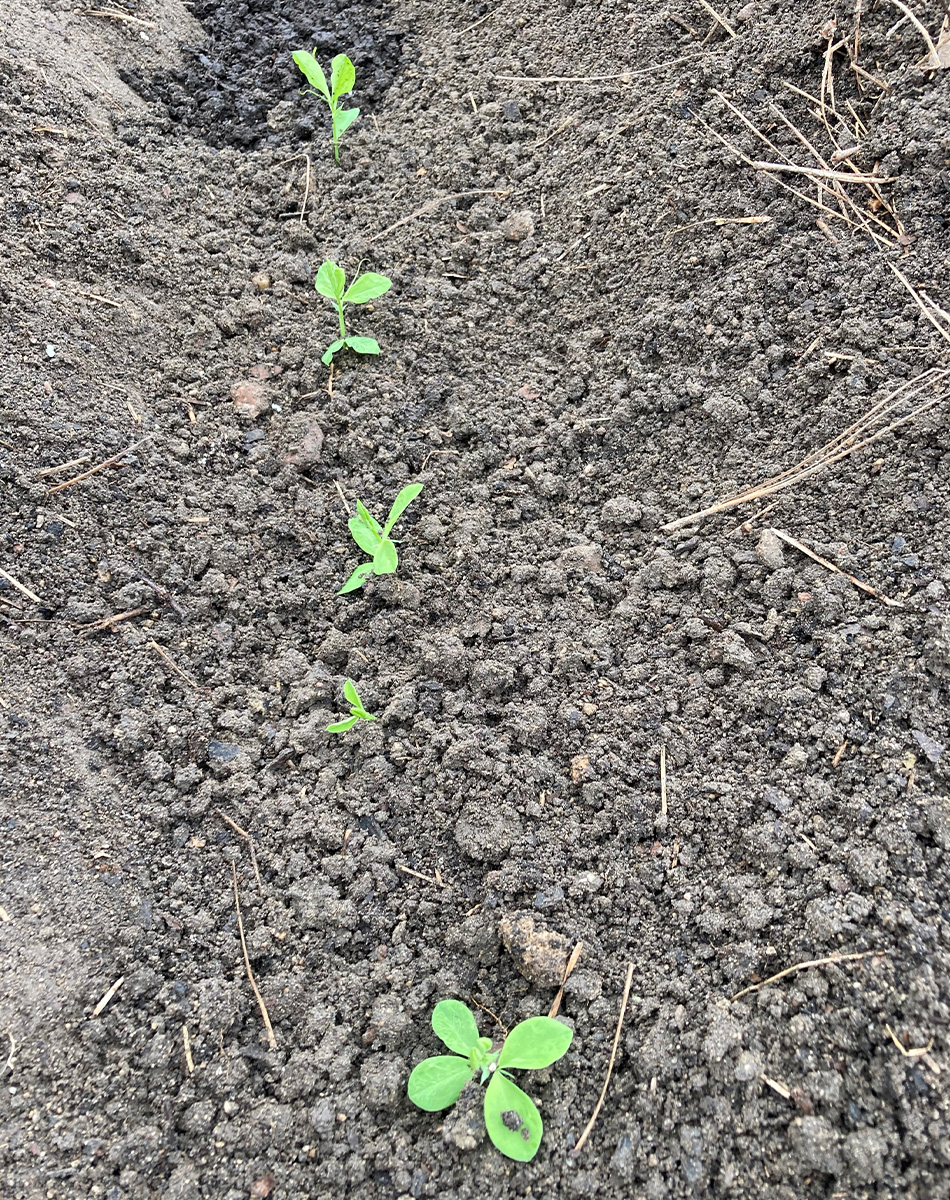 Soak seeds before direct-seeding in the ground
Soaking the seeds overnight in warm water helps them to germinate for us. We dig a trench in the garden, usually 4 to 6 inches deep, and lay the seeds in it. Next, we cover the seeds with an inch of mushroom compost. As the seeds germinate and get taller, we pull the soil over the stems, leaving the top three or four leaves sticking out. More compost can be added as the plants grow. When the vines start to grow more quickly in the early spring, add strings to your support frame and begin training them up the string. This is also the time to pinch the tip of the plants to get more branches to grow.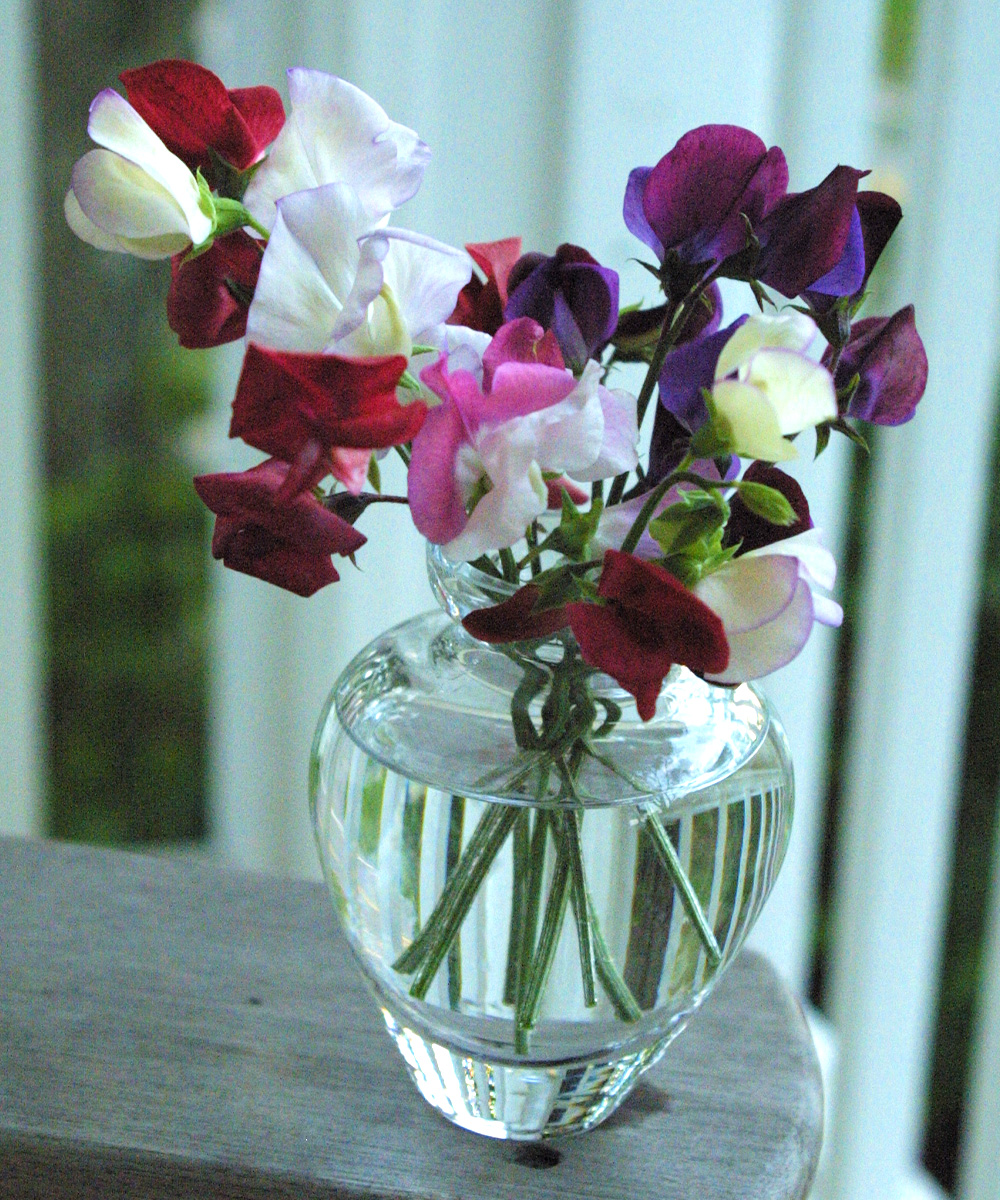 Pick bouquets often for continued flower production
To keep sweet peas flowering, keep picking the flowers. It's the best part of growing these plants. Although high night temperatures also contribute to their demise, setting seeds is the goal of sweet peas. Once they concentrate on seed production, flowers quit appearing. However, near the end of the season, let them set seeds, and then gather the dried pods for next year.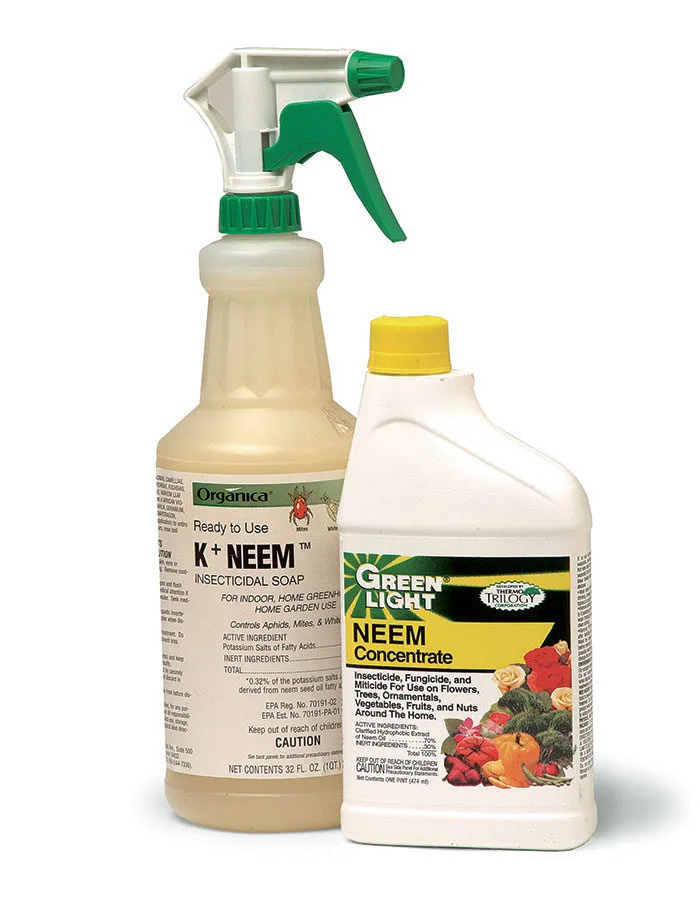 Troubleshoot disease and pest issues with organic solutions
In the winter, aphids can be a nuisance on sweet peas. Rinsing them off with a soapy water spray is usually effective. You can also use an organic spray such as neem oil. Just avoid spraying within two days of a hard frost or in the middle of a very sunny day. Since it does rain here quite a lot, sometimes sweet peas get powdery mildew. We're lazy about spraying and usually just pray for sun, but potassium bicarbonate is pretty effective against mildew.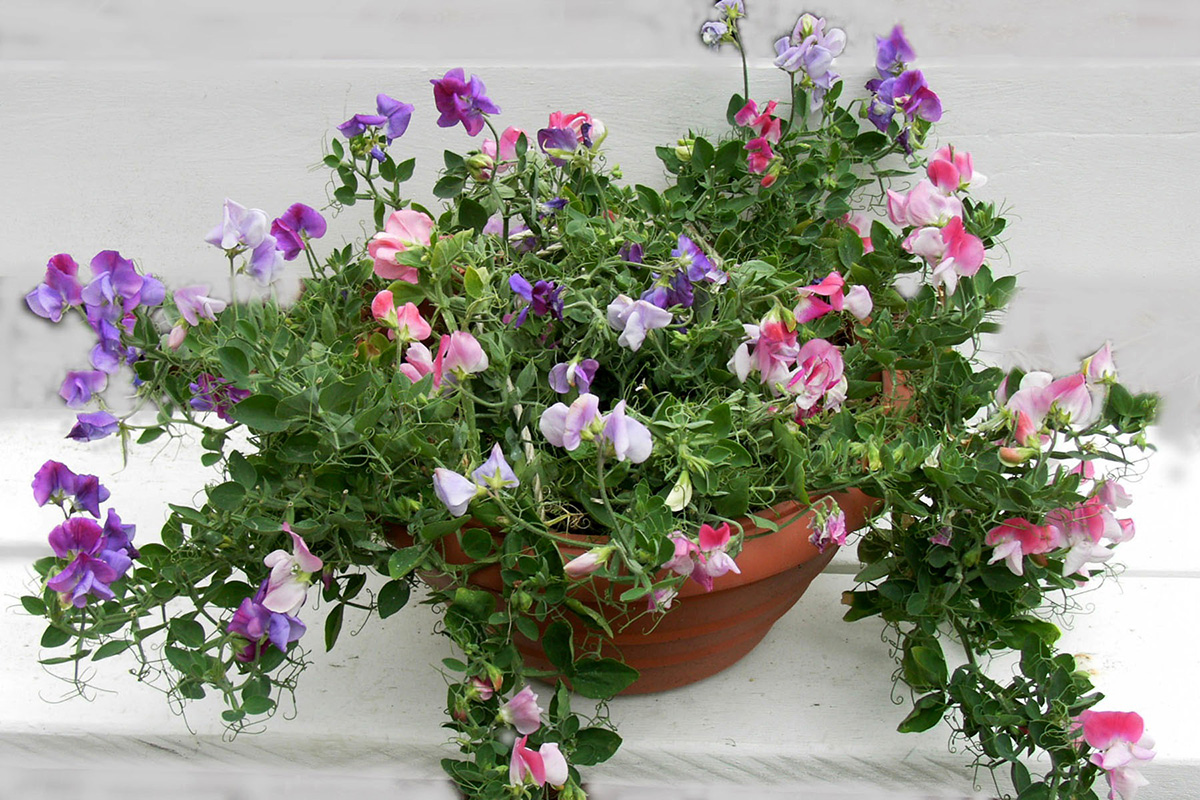 Choosing the right sweet pea for your garden
Choosing the right variety is hard. Sweet peas come in a wonderful range of colors and with a wide range of petal waviness. Large, extra frilly, and very fragrant varieties that come in a mix of colors are the ones we like to choose. Since we like them for cut flowers, we also choose tall varieties, but some great ones also come in window-box size. The varieties we love for direct-seeding in the garden include 'Perfume Delight', 'Jewels of Albion', and 'Cupani's Original'. For excellent window-box varieties, we recommend 'Color Palette Cupid' and 'Heirloom Cupid'.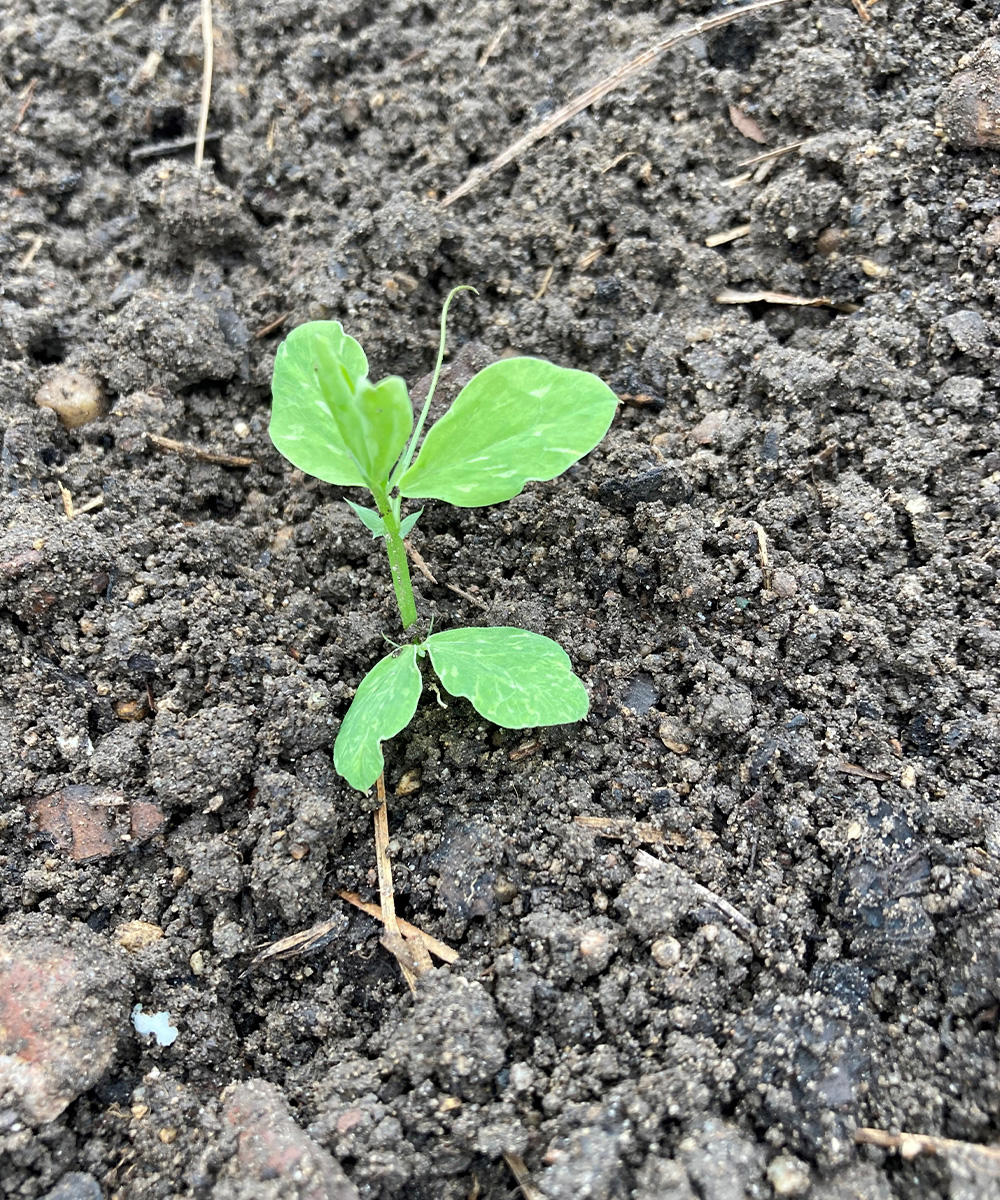 Start seeds at different times for different results
Since sweet peas prefer mild temperatures, the earlier they are planted in the South, the longer they flower. Starting seeds in December or January means the plants are ready to start flowering as soon as the days are warm enough. Most years they are done flowering by the beginning of June. Since they tolerate frost pretty well, we mostly leave them alone except to put soil around them as they grow. For those nights when the temperatures are below 28°F, we keep a light frost cover to drape over them.
However, you can still start them as late as the end of February. In February, air temperatures are beginning to warm a bit. and your top growth will match your root growth outside. This is also a good time to seed them in containers for a faster start.
—Jason and Shelley Powell own and manage Petals from the Past, a garden center in Jemison, Alabama.