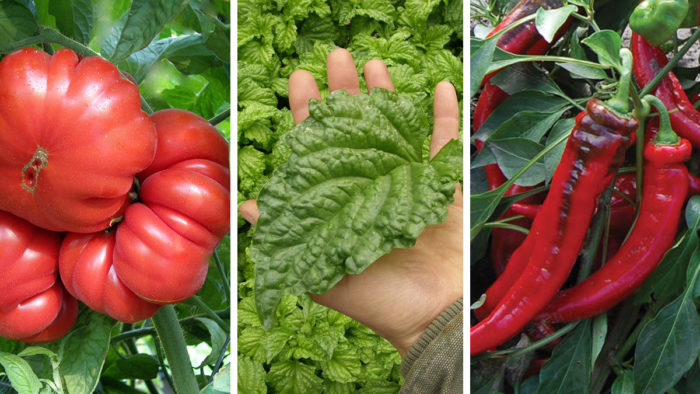 Late-summer harvests of juicy tomatoes, fresh herbs, delicious red peppers, and leafy greens inspire tasty suppers. And putting together a pizza topped with your very own, fresh-from-the-garden summer veggies is high on the list of a gardener's greatest pleasures.
Whether made from scratch or store-bought, simple pizza dough is transformed into a culinary delight with the addition of fresh ingredients from your own garden. We each have our favorite toppings, and as long as they're plant based, we can grow most of them ourselves in our Northern California backyards. My own favorite pizza begins with a splash of homemade tomato sauce (thick, rich, complex, made from scratch, and canned in autumn) on the dough's surface, a dab of homemade pesto, and a sprinkle of oregano. Then the real fun starts as I layer on my favorite freshly harvested vegetables and herbs, starting with the ones below.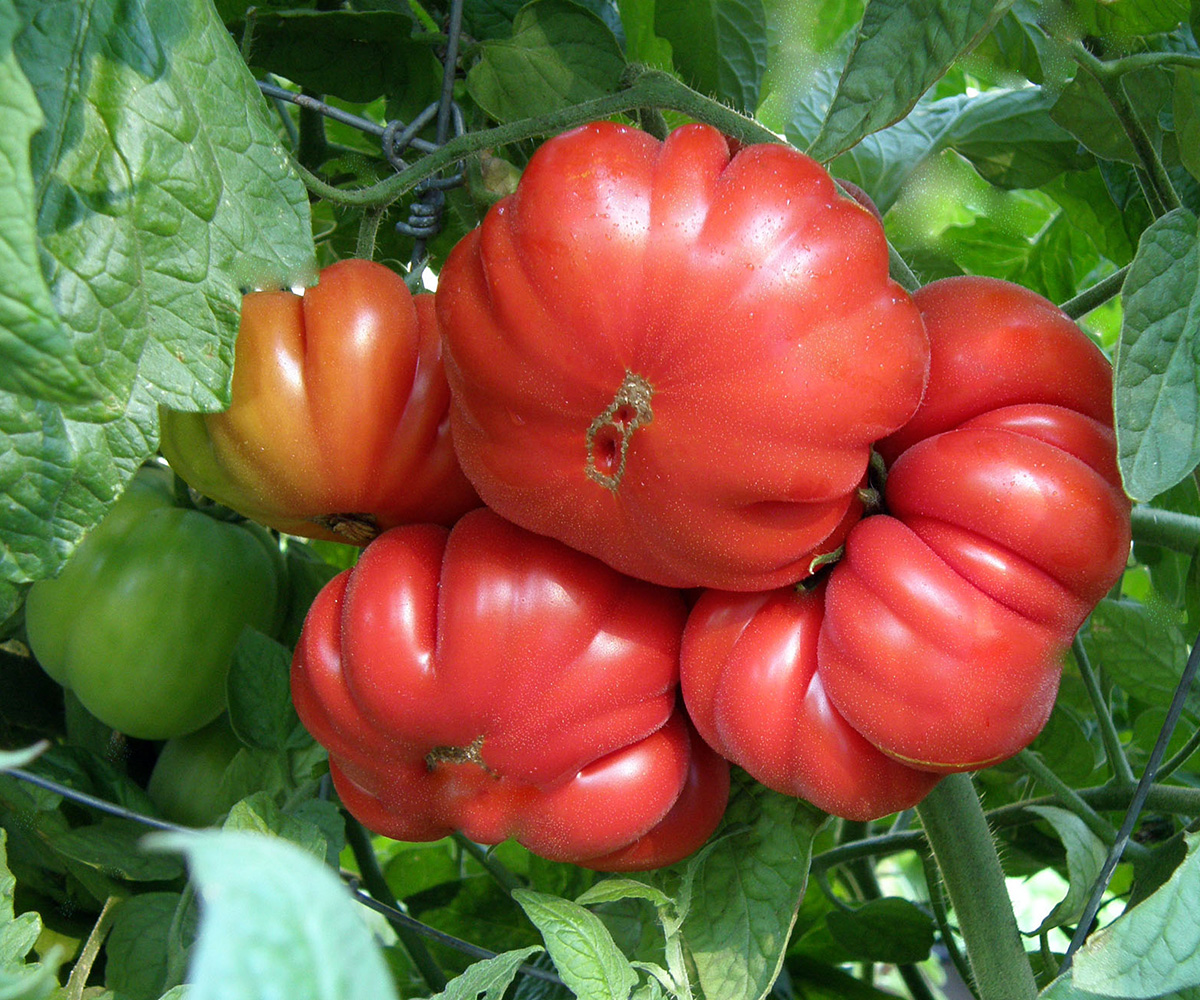 'Costoluto Genovese' tomato
This dark red Italian heirloom, beloved by Thomas Jefferson, is richly flavorful, deeply ridged, heavily lobed, and nicely plump. It's the most popular tomato in Italy for both fresh eating and preserving, with its odd, old-fashioned shape belying its complex, intense, acidic flavor. Incredible in sauces, and gorgeous sliced, its flower-shaped cross-sections make it extra attractive. Plant 'Costoluto Genovese' in the sunniest location available, protected from wind, after your last average frost date has safely passed. Amend the soil well with compost and a low-nitrogen fertilizer before planting. Like many other heirloom and sauce tomatoes, its flavor is intensified if given less water than you would other tomatoes. Each vigorous plant grows to 6 to 7 feet tall, so be sure to give it sturdy support. Big harvests of luscious tomatoes begin just 75 days from transplant.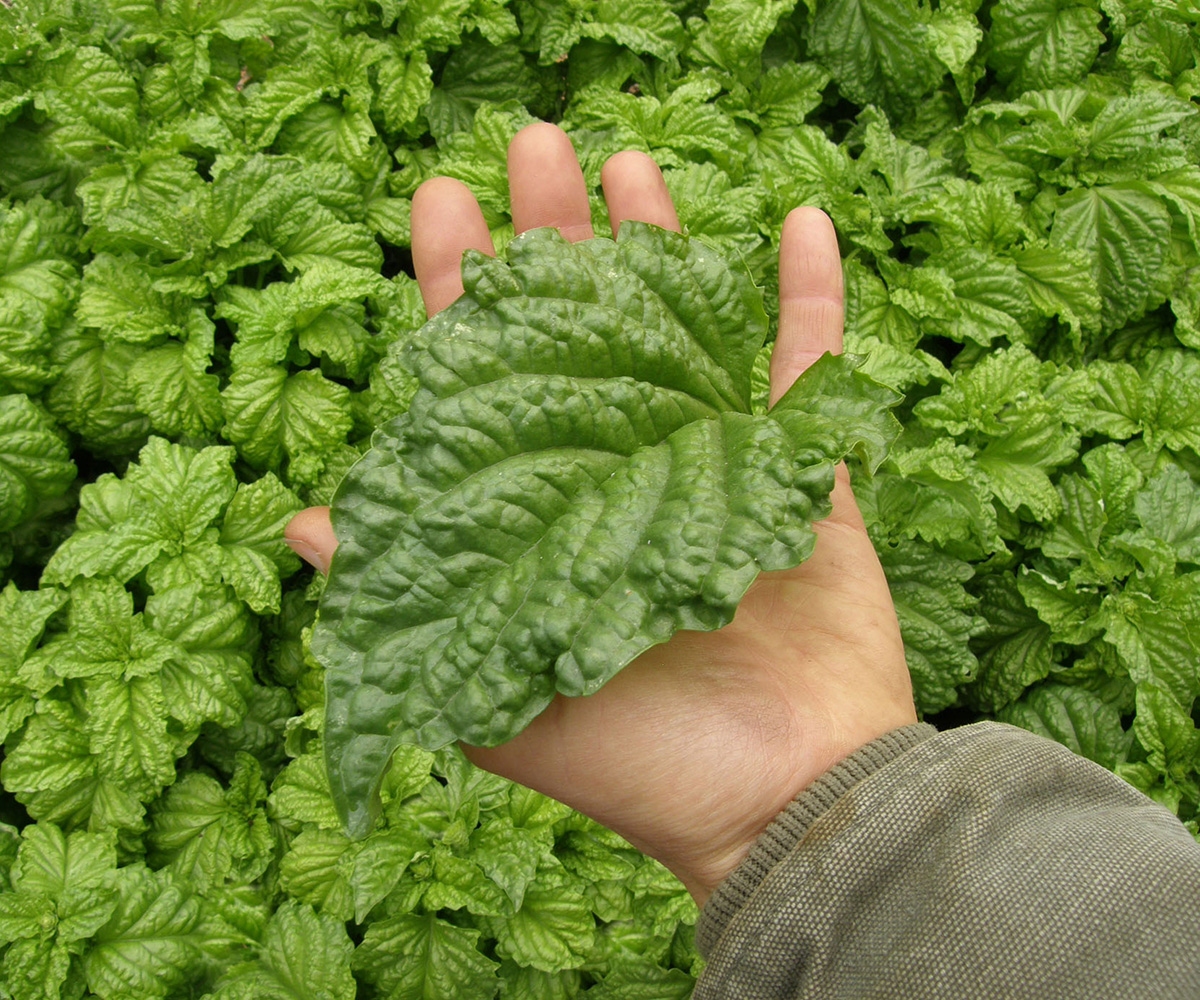 'Napoletano' lettuce leaf basil
Ocimum basilicum 'Napoletano', annual
Large, dark-green, crinkled leaves grow on bushy, vigorous plants of lettuce leaf basil. This Italian heirloom basil comes from Naples, where it is known and loved for its huge, lettuce-like leaves and sweet, mildly spicy flavor. Perfect for pesto, salads, and of course, tossing on top of your favorite pizza, lettuce leaf basil is one of the easiest and most productive basil varieties you can grow. Each leaf can reach up to 6 inches long and 4 inches wide on sturdy, bushy plants. Basil loves warm weather, so wait until at least mid-April to plant it outside, and grow it in full sun in rich, well-drained soil with regular irrigation. Add a well-balanced fertilizer at planting time, and be sure to harvest the tasty leaves frequently to prolong production and to prevent the basil from going to seed.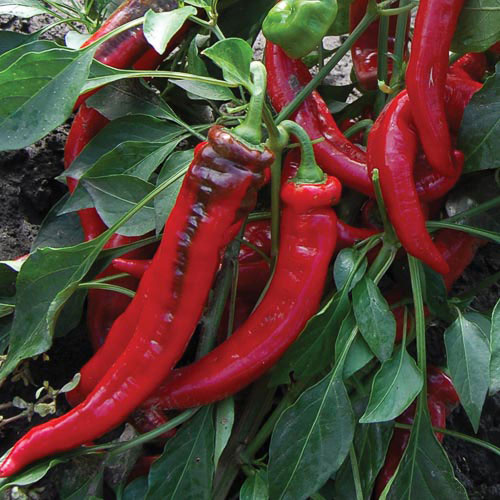 'Jimmy Nardello' sweet Italian frying pepper
My absolute all-time favorite pepper is an early producer and so easy to grow. An heirloom, brought to Connecticut from southern Italy in 1887 by Jimmy Nardello's mother, this deliciously sweet and fruity pepper is produced in abundance on bushy, disease-resistant plants. The fruits are 6 to 9 inches long, tapered, thin-walled, and a shiny deep red with wrinkled skin when fully ripe. They are wonderful for eating fresh but even better fried in olive oil and tossed on a pizza. Plant your 'Jimmy Nardello' pepper plant in full sun and rich soil, with a high-nitrogen fertilizer added at planting time. For best results, water regularly. There are just 76 days from transplant to your first delicious peppers!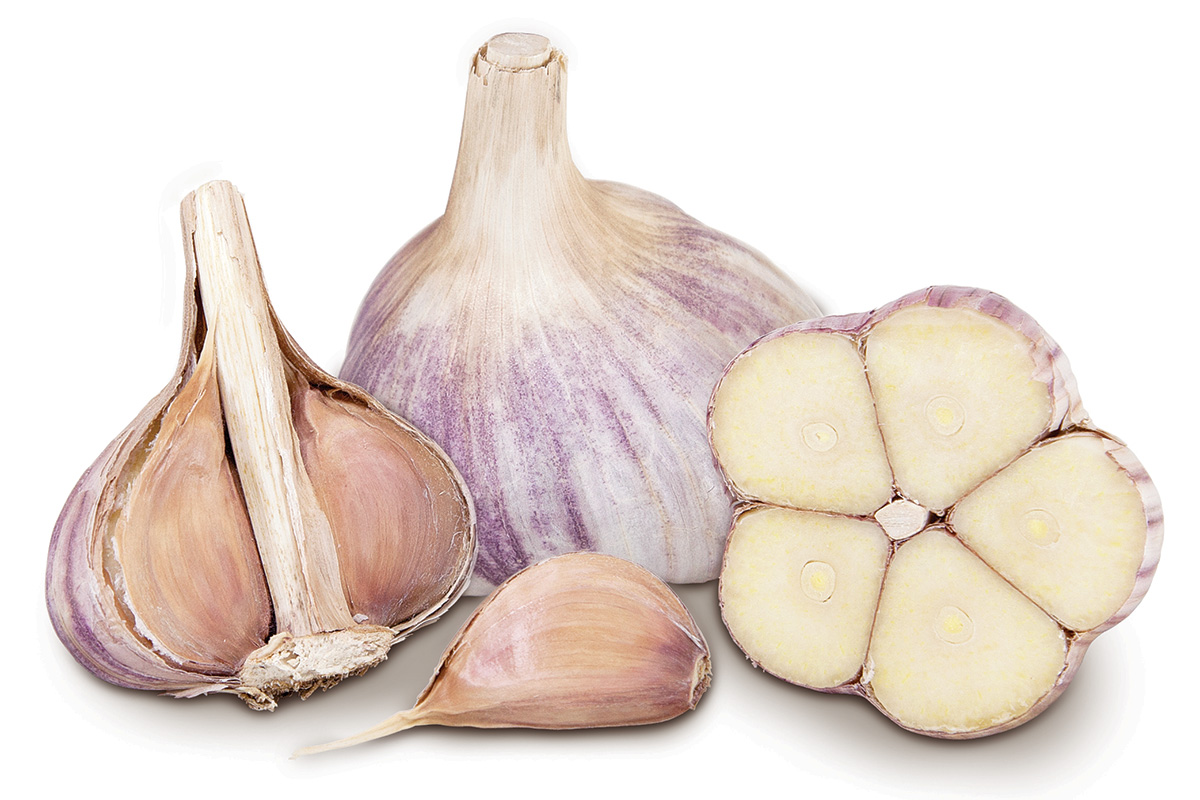 'Music' garlic
Planted in late fall, 'Music' is a porcelain garlic that grows vigorously to 3 to 4 feet tall. It produces twirling, snakelike scapes in spring (snap them off and sauté them in olive oil, or add them to your favorite dishes for a gourmet garlic treat) and in late July is ready for harvesting. The large bulbs contain few cloves that are nevertheless large, easy to peel, and intensely flavorful. Originally from California, 'Music' garlic is widely adaptable and performs well in both warm and colder regions of NorCal. Perfect for topping pizzas, this garlic stores well and is known for its heat when eaten raw and for its complex, rich sweetness when sautéed or roasted. To grow your own garlic, gently separate the cloves and, without peeling, plant each clove blunt end down, about an inch deep. Locate your garlic patch in a spot that receives as much winter sun as possible, digging in well-aged manure or compost and a low-nitrogen fertilizer at planting time.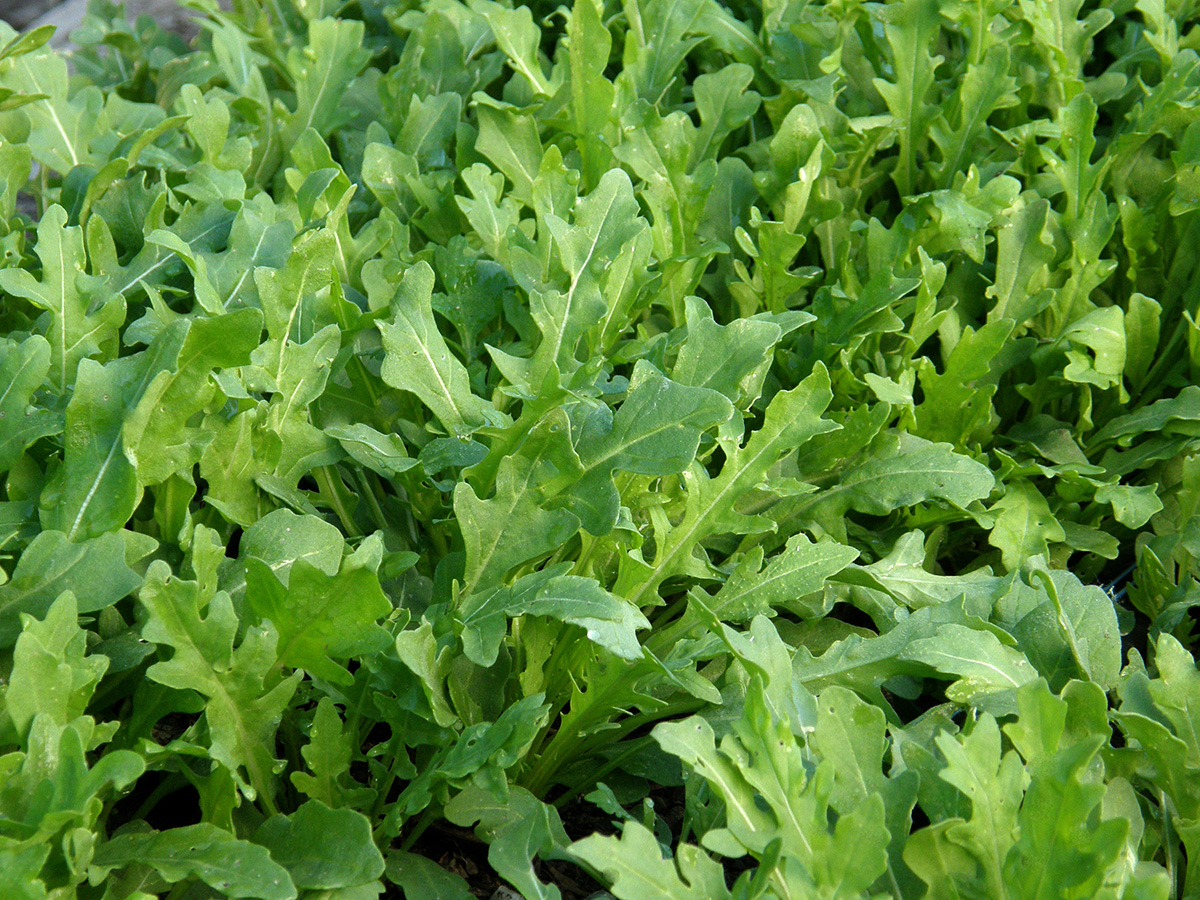 'Sylvetta' wild arugula
Diplotaxis erucoides 'Sylvetta', annual
Quickly steamed or sautéed, a handful of these pungent, peppery leaves nicely balance the sweetness of peppers and tomatoes, complement the flavors of garlic and basil, and complete the perfect pizza. A wild form of arugula, with deeply lobed, dark green, narrow leaves, 'Sylvetta' is smaller in size and more intensely flavored than other varieties, and is slower to bolt. A cool-weather crop that can be grown in summer given shade and ample water, 'Sylvetta' microgreens can be picked 35 days after planting or left to mature and be harvested whole at 50 days. The yellow flowers are also edible and perfect for adorning salads or sprinkling on your pizza after it emerges from the oven.
—Fionuala Campion is the owner and manager of Cottage Gardens of Petaluma in Petaluma, California.