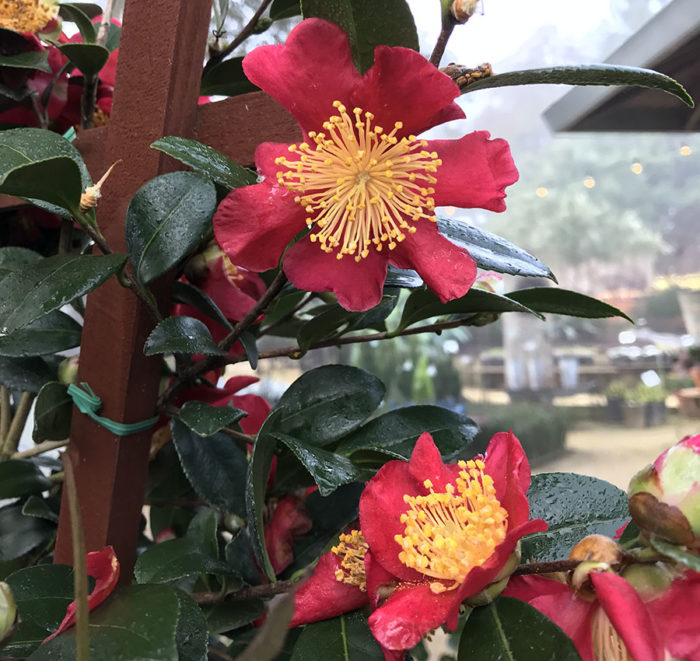 The weather remains unpredictable in March in Northern California, with heat waves, frosty nights, downpours, and droughts all distinct possibilities. More often than not, this month delivers a mix of all of the above, with uncertainty keeping us gardeners on our toes. We have all learned that it is wise to be ready for anything in March, whether it's getting the irrigation system up and running a little earlier than normal, or bringing the frost cloth back out from storage to cover up frost-tender citrus trees or succulents yet again. But the days will continue to lengthen, and spring will arrive eventually.
In the ornamental garden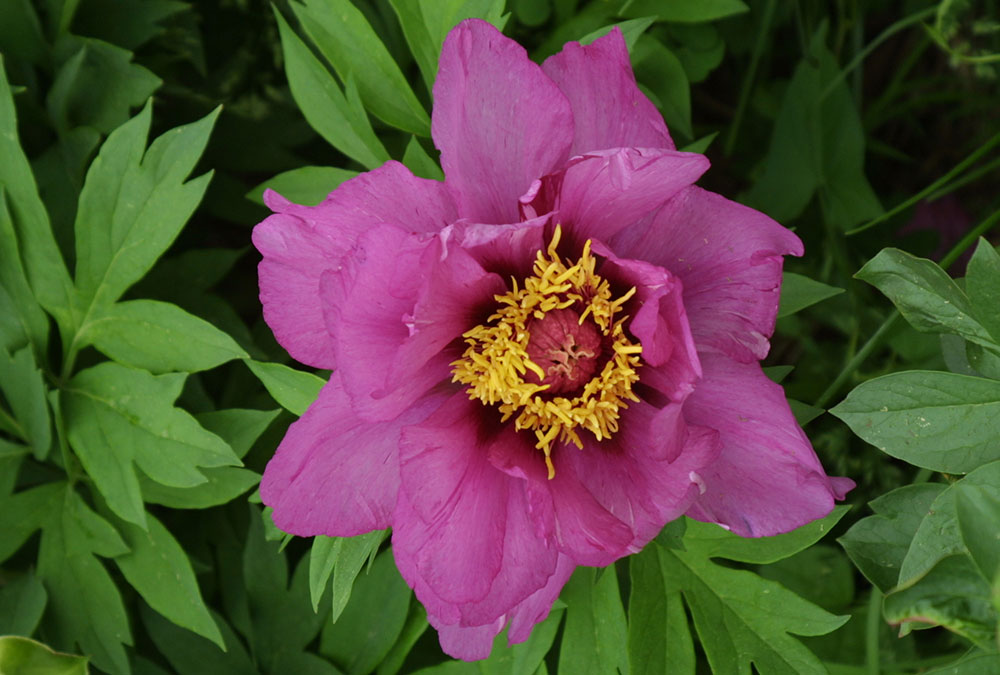 Fertilize and plant peonies. As new shoots and foliage begin to emerge from dormancy, peonies (Paeonia spp. and cvs., Zones 3–8) appreciate a boost. A dilute solution of fish emulsion (foliar feeding plus root drench) gives excellent results. Add a layer of organic compost in March as well, being careful not to cover the crown and accidentally bury the roots too deep. March is also the perfect time to add to your peony collection with the best selections available in your favorite nurseries now. If you haven't already, be sure to check out the wonderful Itoh range of peonies (crosses between tree peonies and herbaceous peonies). Once established, these easy-to-grow, disease-resistant intersectional hybrids have an extended bloom period, often producing as many as 50 extraordinary flowers in a single season! My favorites are 'Keiko', 'Morning Lilac', and 'Yankee Doodle Dandy'.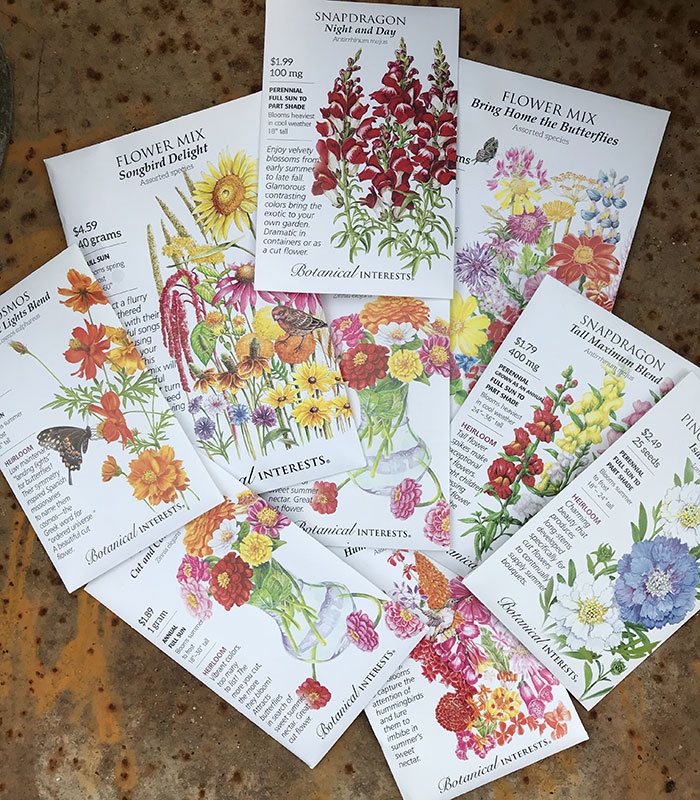 Plan out and plant your cutting garden. For an amazing display of summer color and abundant blooms for your bouquets, locate your cutting garden in a sunny area and amend your soil, enriching it with good organic compost. Dig the compost in well, and add organic, all-purpose fertilizer at the same time. Plant gladiolus corms (Gladiolus spp. and cvs., Zones 7–10), Asiatic lily bulbs (Lilium spp. and cvs., Zones 3–9), and dahlia tubers (Dahlia spp. and cvs., Zones 7–10) directly now. Start seeds indoors of cutting garden annuals that you will transplant out into the garden in mid to late April. Here are some options:
Sunflowers (Helianthus annuus, annual)
Zinnias (Zinnia elegans, annual)
Cosmos (Cosmos bipinnatus, annual)
Snapdragons (Antirrhinum majus, Zones 7–10)
Cockscomb (Celosia argentea cvs., annual)
If you need to shape or tidy up your camellias (Camellia spp. and cvs., Zones 6–10), the best time to do so is right after they've finished blooming in early to mid-March. This will allow your camellias plenty of time to form new growth and flower buds before the next year's bloom cycle begins. Camellias also appreciate being fertilized at this time with a dilute application of fish emulsion, which gives a nitrogen boost, and E. B. Stone Organics Azalea, Camellia & Gardenia Food, which takes care of the remaining nutrient requirements.
In the edible garden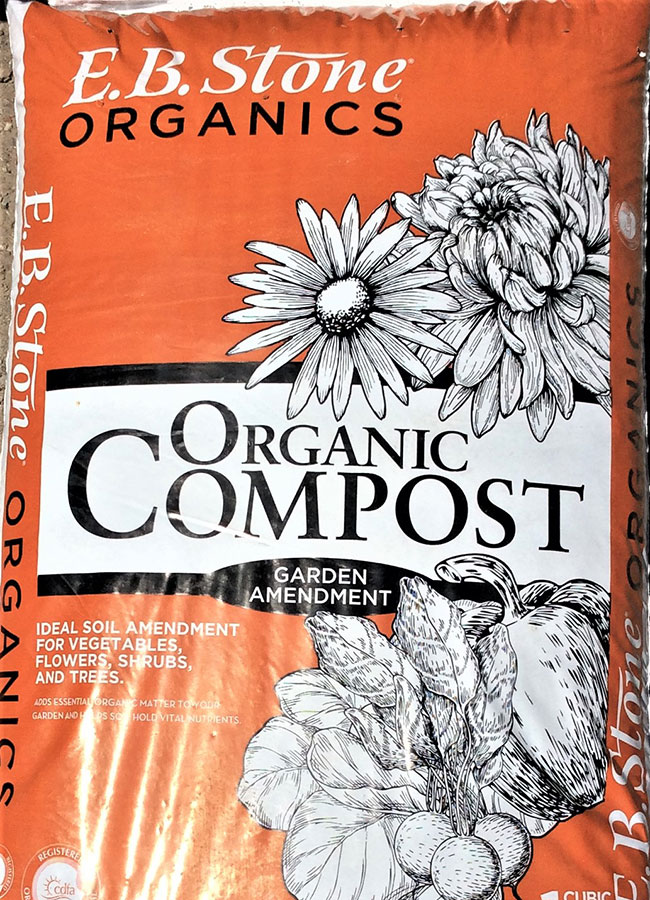 Fertilize and compost your veggie garden. It is still too early to plant your summer vegetables outside, but it's a great time to enrich your soil in preparation for your mid-April transplanting of tomatoes, peppers, eggplants, and squash. Top your garden beds with 3 to 4 inches of organic compost or a compost blend. Add worm castings and a good, all-purpose organic fertilizer for an extra nutrient boost. Dig the mixture in well.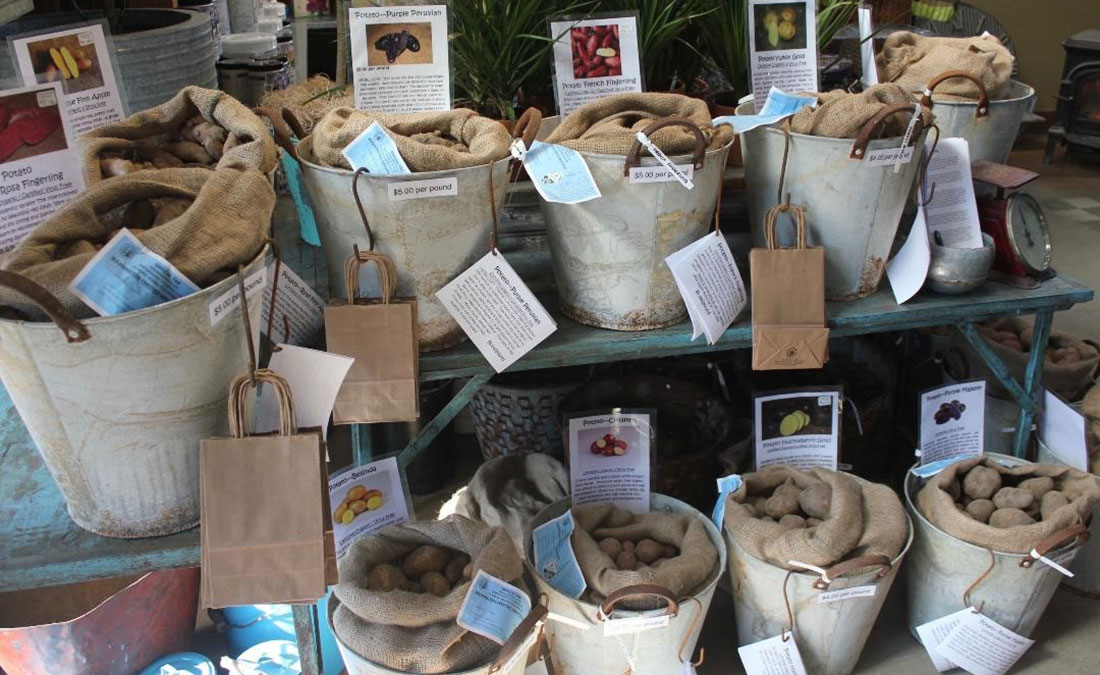 Plant potatoes. If you can spare it, dedicate a whole garden bed to potatoes, and plant them now that the danger of frost has begun to diminish. Start with organic, certified disease-free seed potatoes, and plant them in a full-sun location, in well-amended, well-drained soil. Potatoes need about 1 to 2 inches of water per week, so be prepared to irrigate them if spring rains are sparse.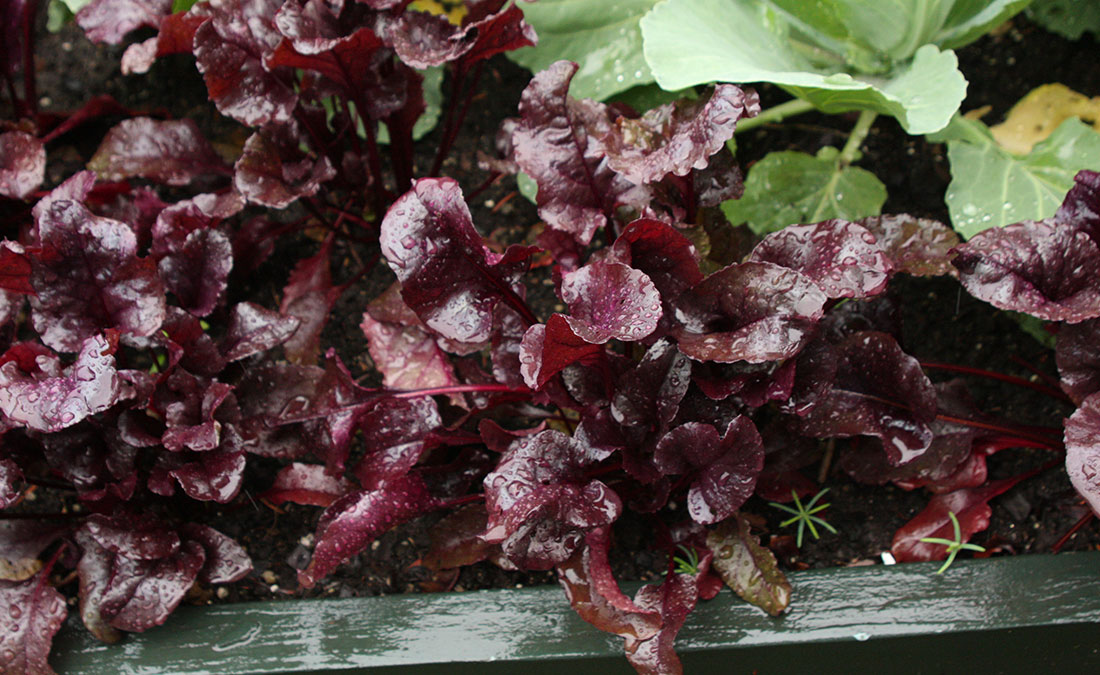 Seed other vegetables. Continue to harvest your fall and winter vegetables, and to direct-seed radishes, carrots, beets, peas, kale, lettuces, and chard. Continue to seed your summer vegetables indoors or in the greenhouse.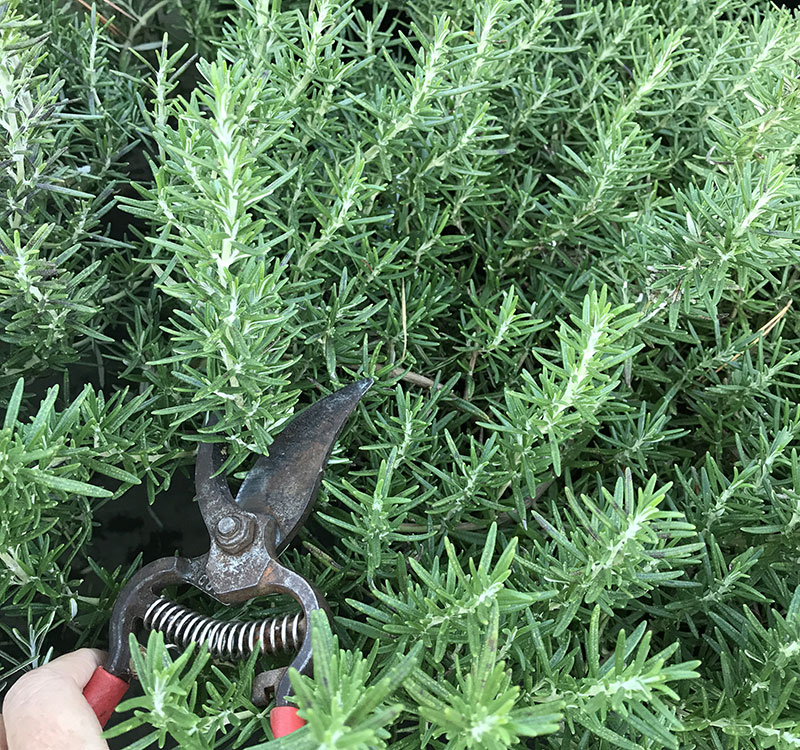 Prune perennial herbs. March is the right time to prune back your perennial herbs for optimal growth and production. Thyme, rosemary, bay, and sage are all culinary herbs that are easy to grow with minimal care in Northern California but perform best—producing abundant fresh shoots and foliage—if given a good, hard pruning once a year. It's also a great time to direct-seed annual herbs including parsley, cilantro, dill, and chervil. Start seeds for basil indoors for transplanting outside once all danger of frost has passed.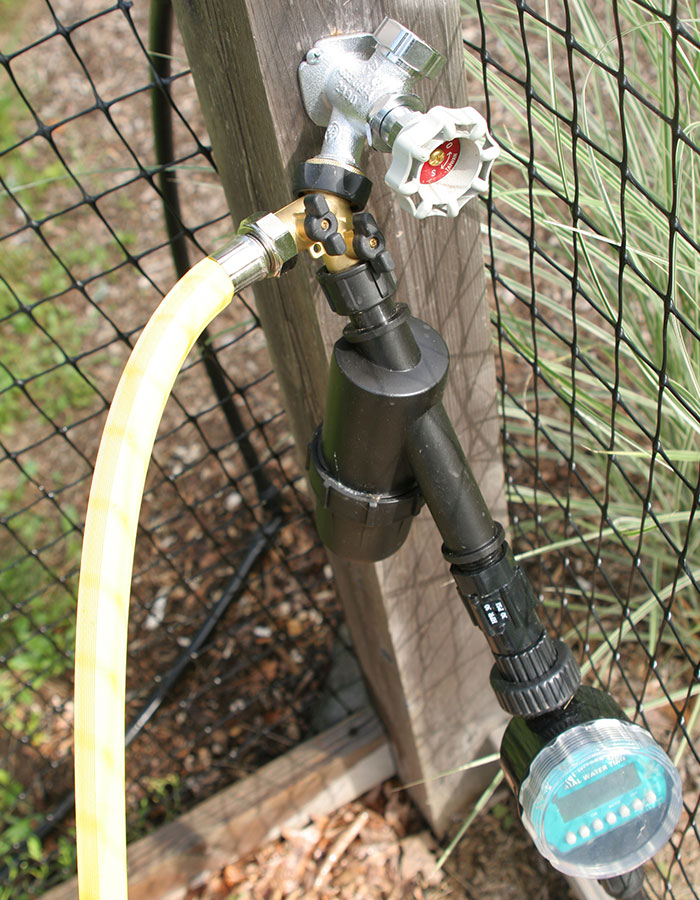 Check and repair your irrigation system. Your irrigation system will be providing a hydration lifeline to all of your plants, edible and ornamental alike, once the spring rains have ceased. Invariably a number of blockages, breakages, and leaks will have occurred over the previous growing year, and now is the time to do your yearly maintenance check. Inspect all components of your watering system, from the valves and the controllers all the way down to the drip lines and emitters, repairing or replacing as needed. Don't forget to check for proper emitter placement on plants as they grow, keeping in mind that you might need to move emitters out to the drip line of plants each season.
—Fionuala Campion is the owner and manager of Cottage Gardens of Petaluma in Petaluma, California.