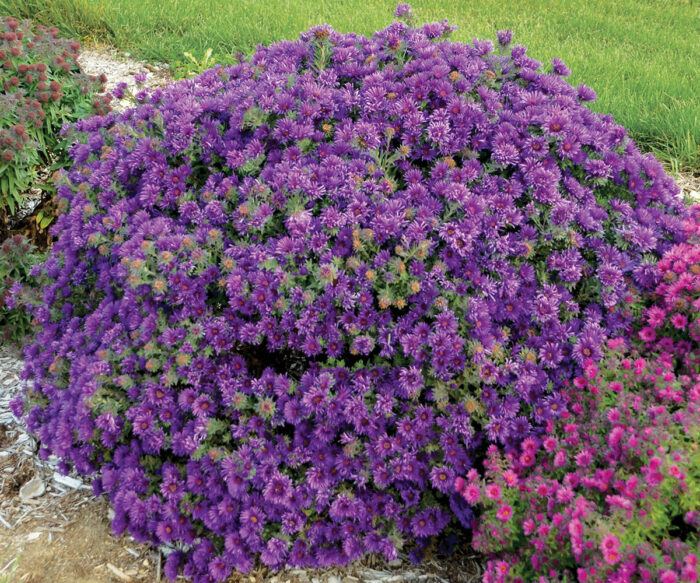 Sometimes plants are just like us gardeners and can't wait to get going at the beginning of the season. Often our gardens trumpet forth in a symphony of color and texture but then start to fade out as autumn approaches, leaving us to wish for some awesome soloist to come in and take over the show. This is where 'Grape Crush' New England aster comes to the rescue.
A well-behaved plant, this late-season performer supports the landscape in spring and summer with its deep-green leaves and its neat, domed growth habit. But as the rest of the garden runs out of enthusiasm, it takes center stage with a soliloquy of rich, deep purple blooms that cloak the entire plant.
'Grape Crush' descends from a hearty native species, but it is more compact than its parents and blooms longer than other asters. It prefers moderate moisture, so it probably shouldn't be considered for droughty locations. However, it is deer resistant and salt tolerant. Hummingbirds, monarch butterflies, and other pollinators adore this perennial's nectar, but watch out for the usual assortment of pests, including nematodes, thrips, lace bugs, Japanese beetles, leafhoppers, and various aphids. To keep 'Grape Crush' shapely and healthy, divide it every few years. Plants can either be left standing during winter or cut back to just a few inches aboveground, where the basal new growth will rise again in spring.
Use this showy aster in any style garden. It can grace formal or informal landscapes and cottage-, wildflower-, or even geometric-style designs. The deeply colored foliage and brilliant flowers contrast nicely against lighter colors. You can also place this "purplicious" performer in a spot backed by large ornamental grasses to create a complementary scene of color and texture. It will even adapt to a large container or snuggle up with a taller vertical or cascading partner. It makes an excellent cut flower too.
'Grape Crush' New England aster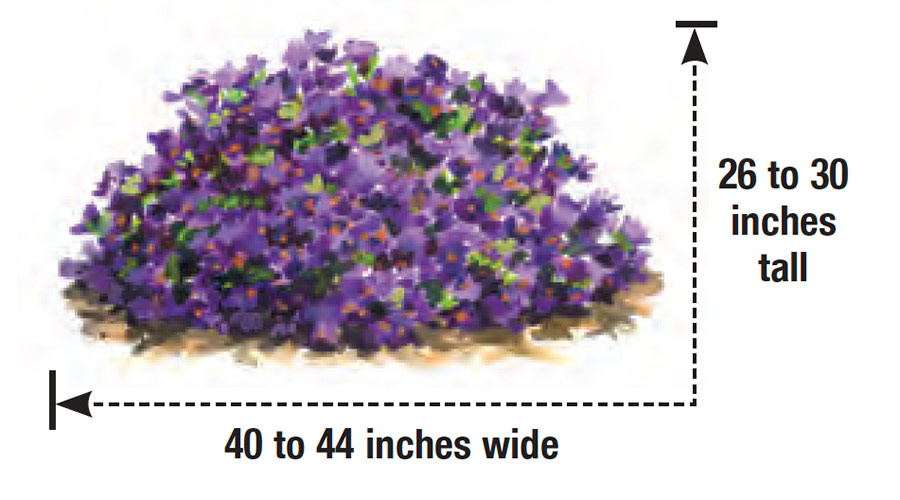 Symphyotrichum novae-angliae 'Grape Crush'
Zones: 3–8
Conditions: Full sun; average, well-drained soil
Native range: Eastern North America
---
Jane Gates is a landscape designer who recently returned to New England after living in Los Angeles for more than 20 years.
Illustration: Elara Tanguy
Sources: