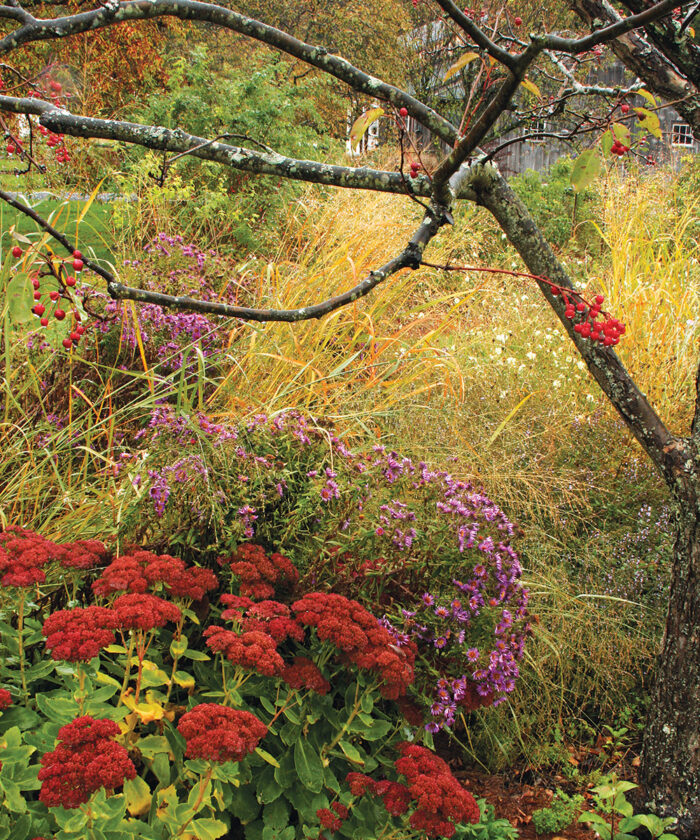 Many plants have something to ­offer as the growing season winds down, but to truly take advantage of the best of fall, one should grow the three pillars of the autumn garden.
The first pillar of the autumn garden is ornamental grass. During this third ­season of the garden, masses and mounds of these plants explode into bloom and set a framework for everything else still strong enough to be standing. The second pillar is the aster. Regardless of what divisions they have been split into—Aster, Symphiotrichum, Eurybia (Zones 4–8)—all asters stand equal to orna­mental grasses in autumnal impact, if not in height. The third pillar is the upright ­sedum, now given its own classification apart from its low-growing cousins, Hylotelephium (Zones 3–9).
All three pillars play a subordinate, almost invisible role throughout spring and summer, often being merely the plant next to the one that is blooming. But the wait is worth it.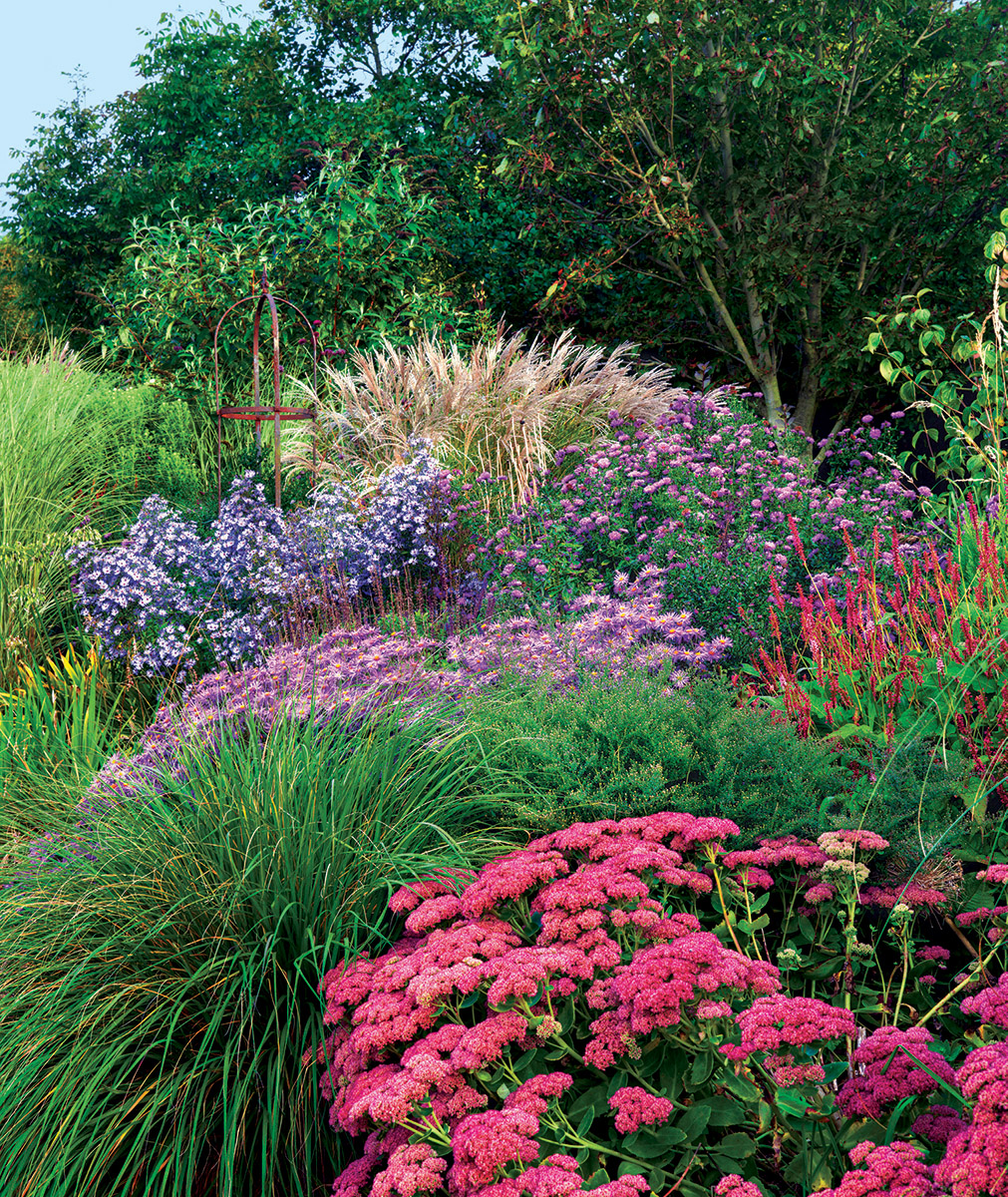 The pillars are just the start
So many plants shine in -autumn, a season full of color and interest that rivals—and in some ways surpasses—spring and summer. Start by exploring the great diversity among asters, grasses, and sedums, then keep looking. Here are some ideas to get you started.
1. Fountain grass


(Pennisetum alopecuroides and cvs., Zones 5–9)

2. 'Brilliantissima' red chokeberry


(Aronia arbutifolia 'Brilliantissima', Zones 5–9)

3. 'Monch' aster


(Aster × frikartii 'Monch', Zones 5–10)

4. 'Grace' smoke bush


(Cotinus 'Grace', Zones 5–9)

5. Alma Potschke New England aster


(Symphyotrichum novae-angliae 'Andenken an Alma Pötschke', Zones 4–8)

6. Oakleaf hydrangea


(Hydrangea quercifolia, Zones 5–9)

7. 'Oneida' viburnum


(Viburnum 'Oneida', Zones 5–8)

8. 'Postman's Pride' sedum


(Hylotelephium telephium 'Postman's Pride', Zones 3–9)

9. 'Waterlily' autumn crocus


(Colchicum 'Waterlily', Zones 4–7)

10. Arkansas bluestar


(Amsonia hubrichtii, Zones 5–8)