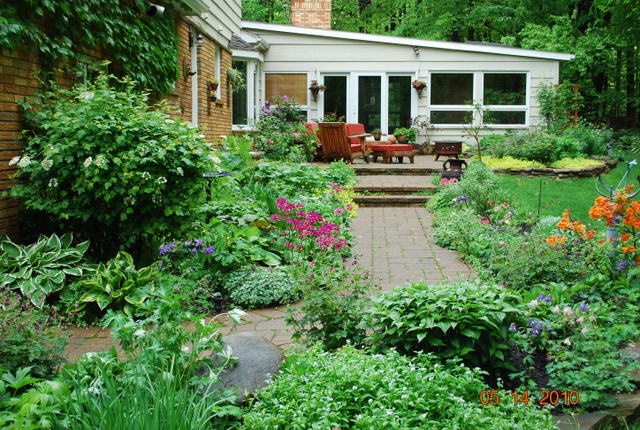 Today's photos are from Daniela Baloi in Ohio. She says, "Here are some some pictures from our May garden. My husband and I moved to this 1968 house in Hudson, Ohio, 12 years ago during a March snow storm and started our labor in the garden the first day the ground was warm enough to plant.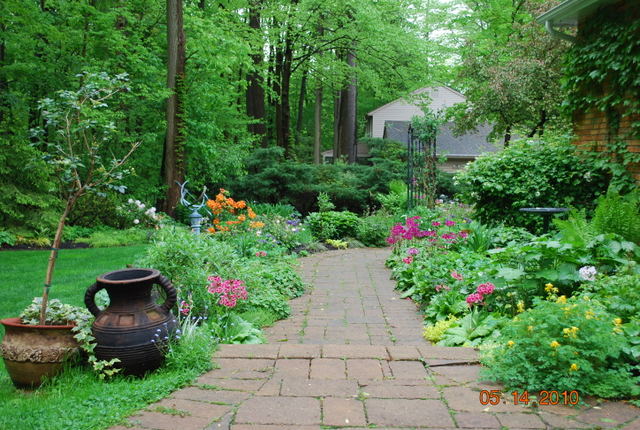 "We work as professionals during the day and become gardeners in the evening and week-ends. This property and garden had great bones and layout when purchased but very few plants, but we took care of that. We now have over 350 species of perennials, bulbs, shrubs and recurring annuals. We also started a small raised beds vegetable garden on one side of the property.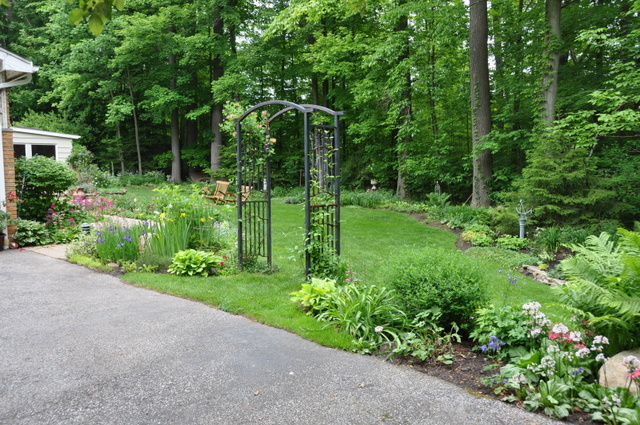 "What I want to share with you today is our back yard. It is a big surprise to everybody that turns the corner from the driveway. I picked May because in May we have two amazingly rich and full-of-blooms moments in the back yard. The time when the Japanese candelabra primulas are in full bloom and later in the month when the roses are showing off their first blooms for the year.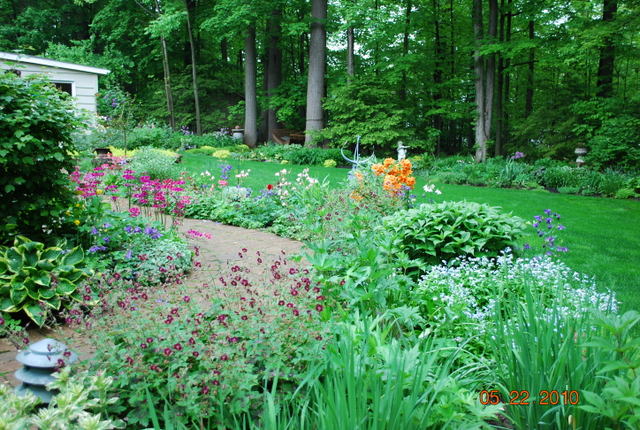 "I started the Japanese candelabras from seed collected in a neighbor's garden and never thought that they would bring us so much joy and pride. They bloom at the same time as foxgloves, honeysuckle, wisteria, columbines, astrantia, and woodland poppies. The roses bloom at the same time as clematis, lupines, and delphinium."
How floriferous and wonderful, Daniela! Your garden is so happy and beautiful. Thanks for sharing it with us!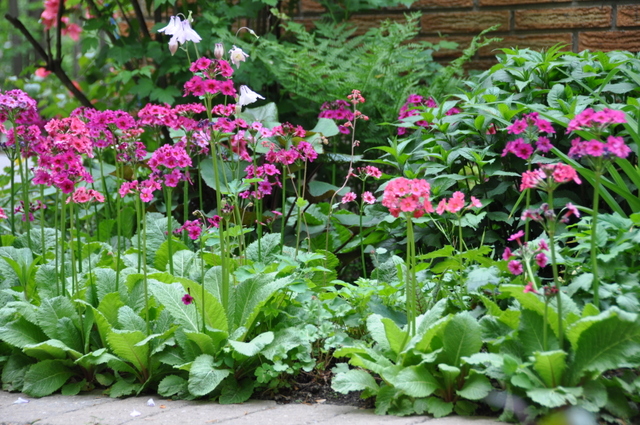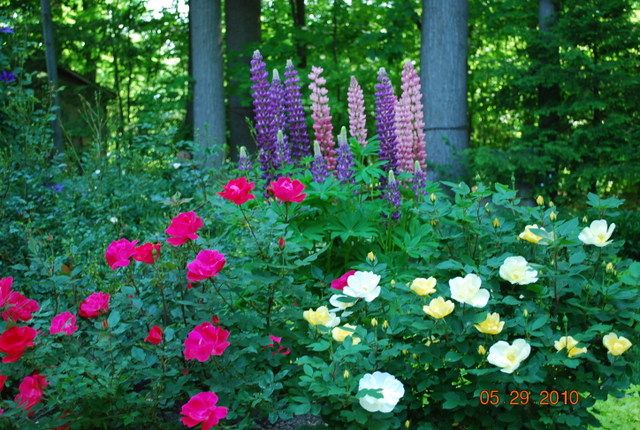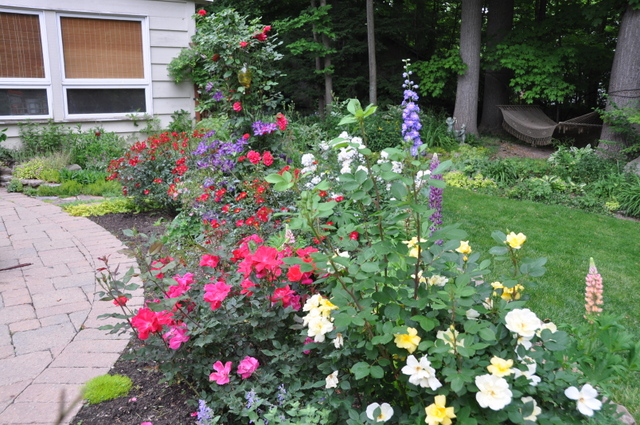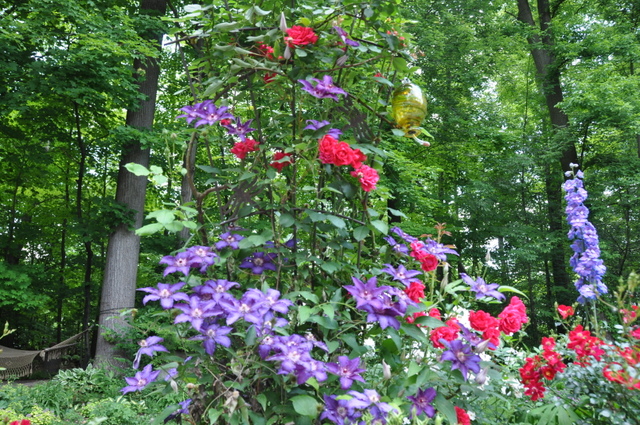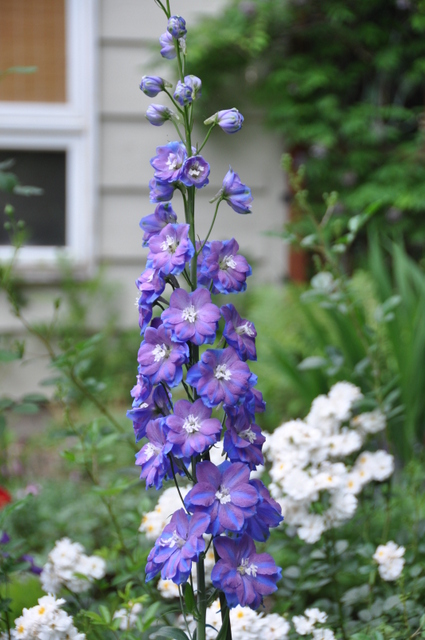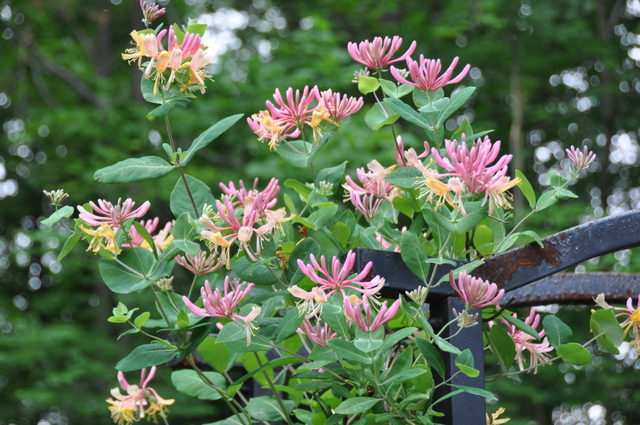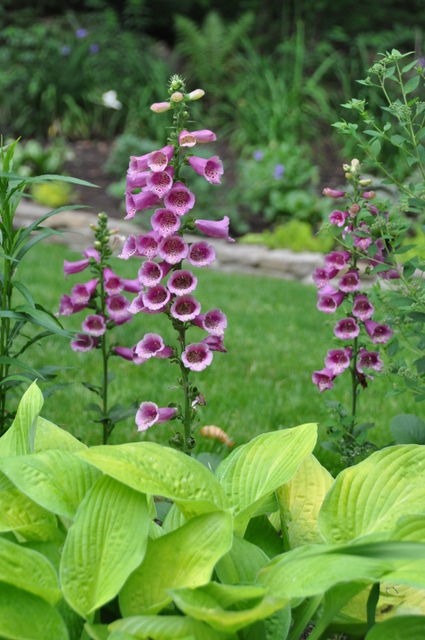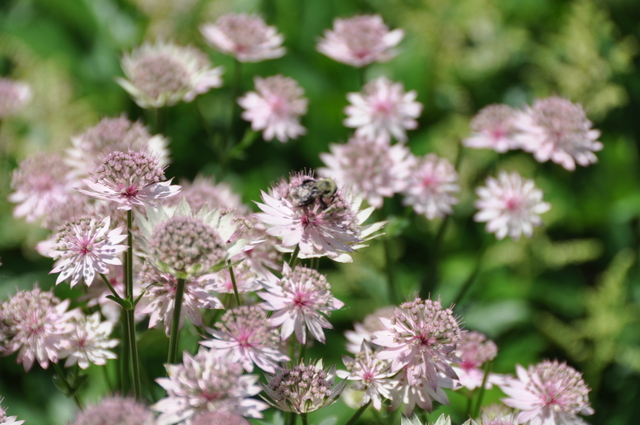 Want us to feature YOUR garden, or a garden you've recently visited, in the Garden Photo of the Day? CLICK HERE!
Want to see every post ever published? CLICK HERE!
Want to search the GPOD by STATE? CLICK HERE!
And last but not least, Check out the GPOD Pinterest page, where you can browse all the post in categories…fun! CLICK HERE!