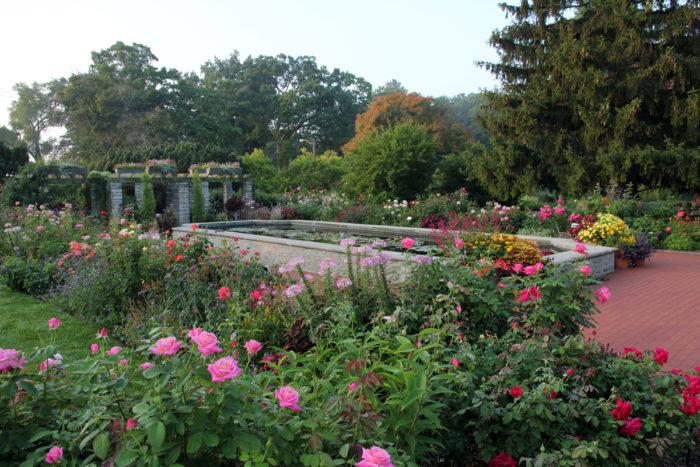 Today's photos are from Alan Donges, assistant curator of horticulture at the Toledo Zoo. He says, "Although it is near the end of the season The Toledo Zoo's rose garden and lily pool is still a favorite spot for our visitors to stop and linger.
"The garden consists of approximately 40 different varieties of hybrid tea, grandiflora, and floribunda roses. Mixed in among the roses are some 20 different varieties of perennials. The lily pool contains chromatella and hollandia hardy water lilies. Containers of annuals are used as accents around the pool and pergola making it an inviting spot to stop and take a rest, a photo, or just enjoy the view."
Darnit! I was in Toledo this spring visiting the Toledo Botanical Garden, and if I'd known about this, I would have visited here, too! It looks amazing, Alan, thanks so much for clueing us in.
This is prime time to take some photos in your garden. So get out there with your cameras and send some in! Email them to [email protected]
Want us to feature YOUR garden in the Garden Photo of the Day? CLICK HERE!
Want to see every post ever published? CLICK HERE!
Want to search the GPOD by STATE? CLICK HERE!
Check out the GPOD Pinterest page! CLICK HERE!