Today's photos come from Debby Davenport.
Growing up in St. Louis, I was inspired by my mom's green thumb and her beautiful perennial beds. I developed a passion for growing things as well, first houseplants and then vegetables. I moved to Seattle in 1983 and continued gardening, planting flowers and vegetables in rented 10×20 community garden lots. In 1989, we bought a house with a 1000-square-foot backyard, half of which was cement. Eventually that was removed, and when our kids outgrew the sandbox and yard space, I dug in, excavating the lawn but leaving a border of thornless blackberries, delicious for pies! I wanted to build a landscape that would attract wildlife, primarily birds and butterflies, in our urban setting. I wanted to squeeze in ornamentals and herbs as well. There are many resources available to research the best plants/natives/drought-tolerant suggestions: our local zoo, the Audubon Society, the state department of wildlife, and the city of Seattle. You can even get your yard certified as a backyard wildlife sanctuary if you provide food from a variety of plants, water from a birdbath/fountain/pond, and areas of shelter from a diverse selection of trees, bushes, and ground covers that offer protection, nesting options, and places for birds to perch safely while feeding on seeds, berries, and nuts.
The early, fuzzy photos give you an idea of where we started. The most difficult job was pulling up the lawn. Progress was slow, with my husband doing the heaviest jobs of spreading soil/mulch and pulling out plants that didn't work. The last few photos are more recent, showing a mature Japanese maple (Acer palmatum, Zones 5–9) and dogwood (Cornus), a purple smoke bush (Cotinus coggygria, Zones 5–8), Weigela 'Gold Rush (Zones 4–8), 'Serotina Honeybush' honeysuckle (Lonicera periclymenum, Zones 5–9), azalea 'Snowbird' (Rhododendron 'Snowbird', Zones 5–9), salvia 'Purple Rain' (Salvia verticillata 'Purple Rain', Zones 5–8), Crocosmia 'Lucifer' (Zones 5–8), Penstemon 'Ruby', Lobelia 'Elmfire, Phlox, coneflower (Echinacea), blazing star (Liatris spicata, Zones 3–9), Maltese cross (Lychnis chalcedonica, Zones 3–8). So many plants provide food for wildlife. We are treated to hummingbirds, chickadees, nuthatches, wrens, towhees, a variety of woodpeckers, occasional hawks, and warblers. We moved our birdfeeders to the smaller front yard, where they offer sustenance in the winter to the numerous "little brown birds."
With their natural habitats in decline, we can help birds, bees, and beneficial insects by creating urban sanctuaries; we will reap numerous benefits from this as well.
The before picture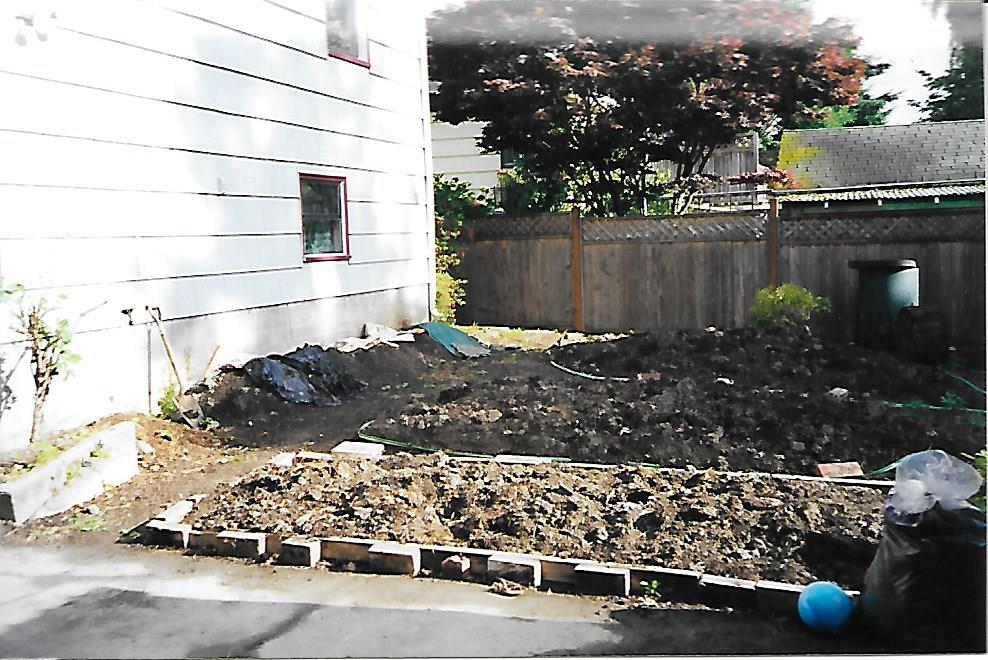 New beds going in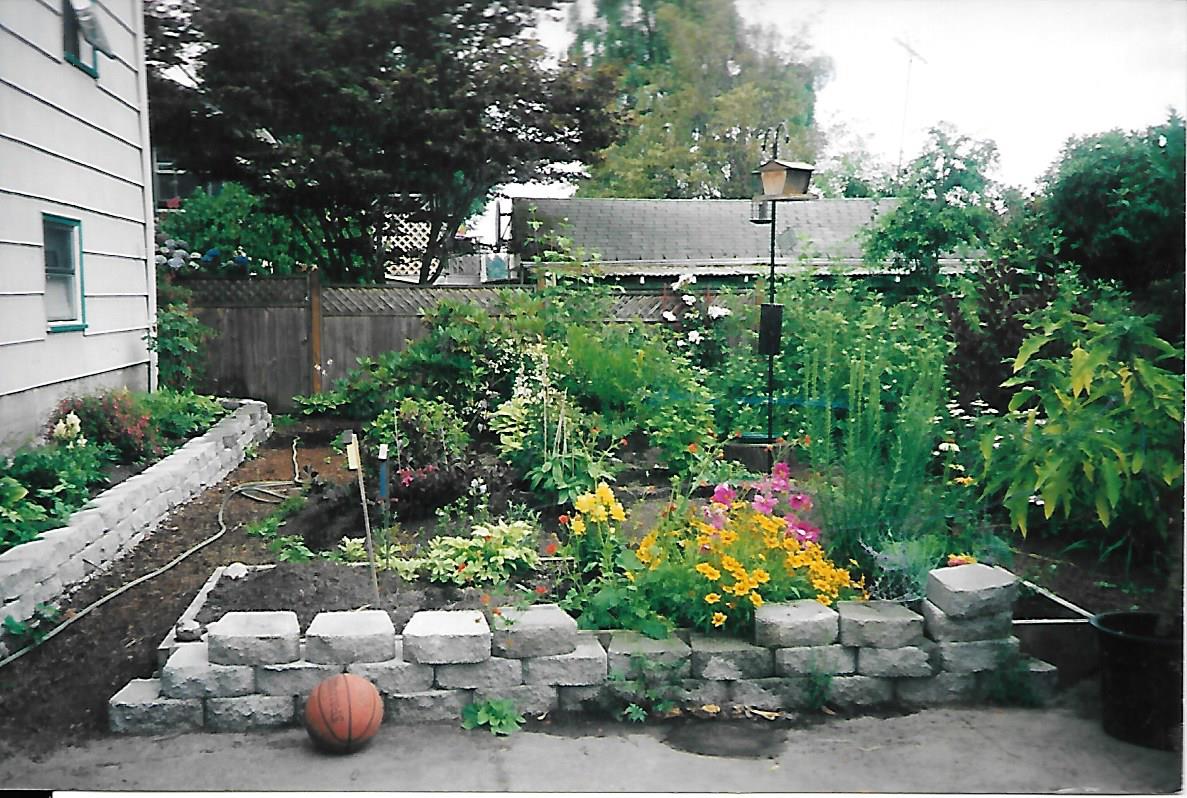 Early plantings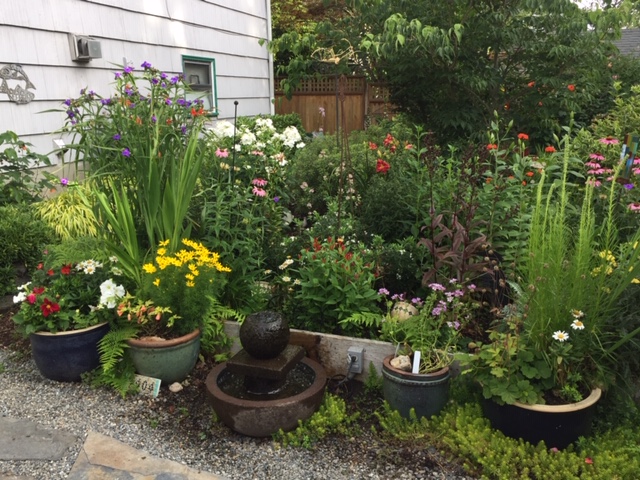 The garden today, lush and full of life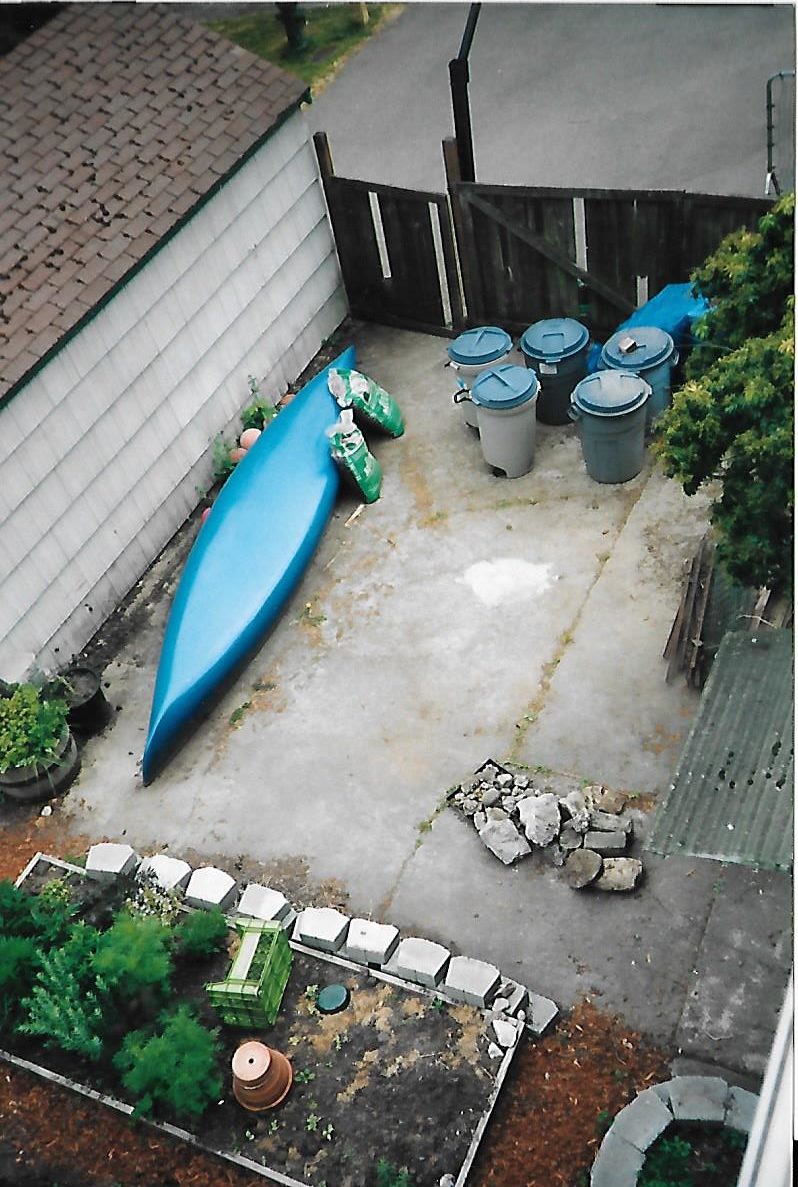 Looking down on the garden as it was before
What a transformation!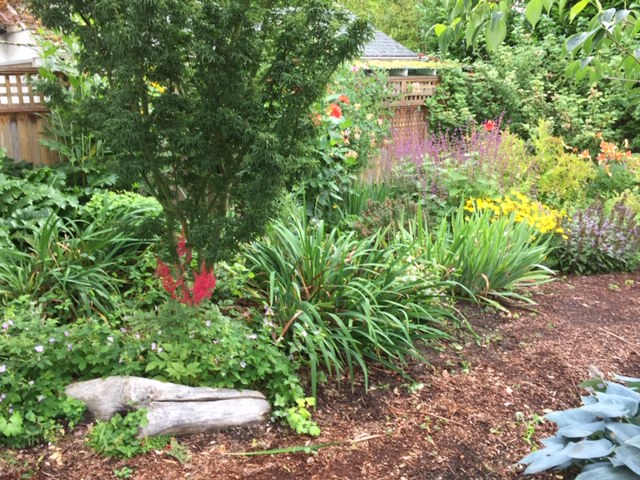 Diverse plantings provide interest for humans and homes for wildlife.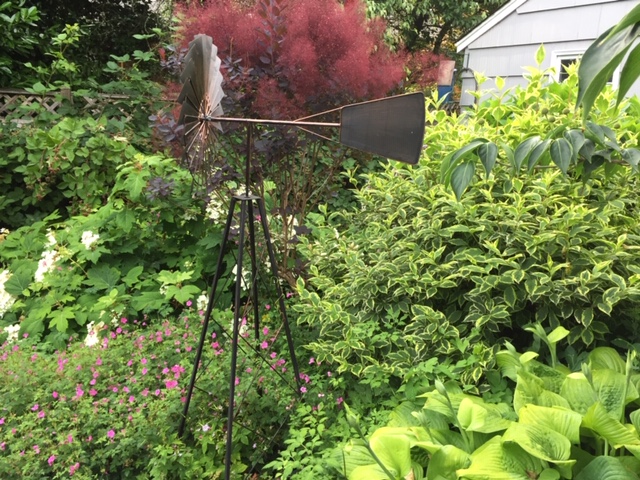 Every inch is packed with beautiful plants.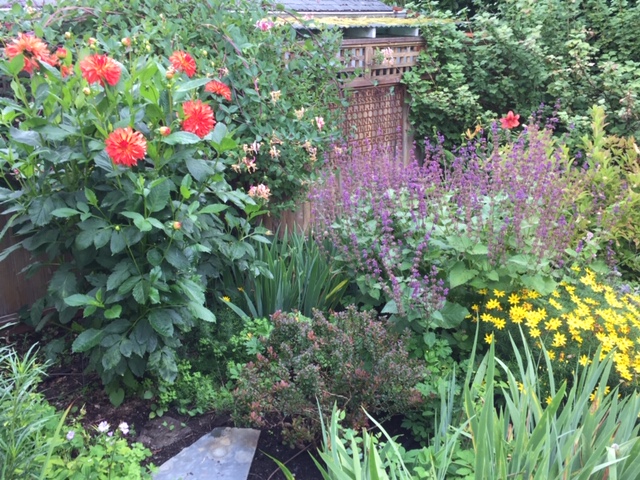 What an incredible garden Debby has created.
Have a garden you'd like to share?
Have photos to share? We'd love to see your garden, a particular collection of plants you love, or a wonderful garden you had the chance to visit!
To submit, send 5-10 photos to [email protected] along with some information about the plants in the pictures and where you took the photos. We'd love to hear where you are located, how long you've been gardening, successes you are proud of, failures you learned from, hopes for the future, favorite plants, or funny stories from your garden.
If you want to send photos in separate emails to the GPOD email box that is just fine.
Have a mobile phone? Tag your photos on Facebook, Instagram or Twitter with #FineGardening!
You don't have to be a professional garden photographer – check out our garden photography tips!
Do you receive the GPOD by email yet? Sign up here.