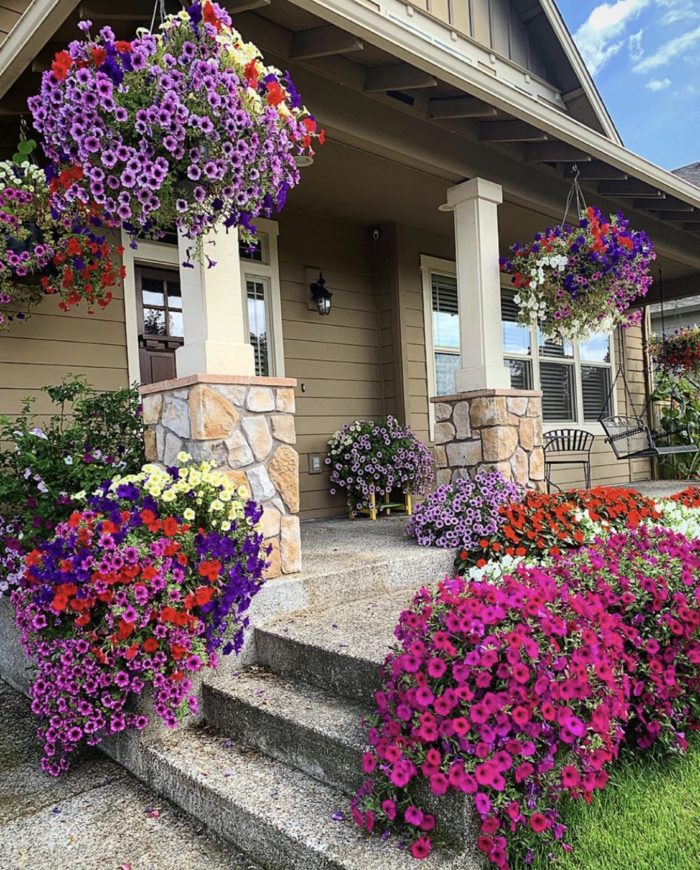 Today's photos come from Margarita Chmykhalova. When I let her know I'd be posting her photos on the GPOD, she responded, "Awesome! Husband and I would be thrilled to share our garden loves with others. We live in Happy Valley, Oregon, just outside of downtown Portland. Most of our best gardening photos are of our porch and front yard, as they get sun just about all day long. Happy gardening!"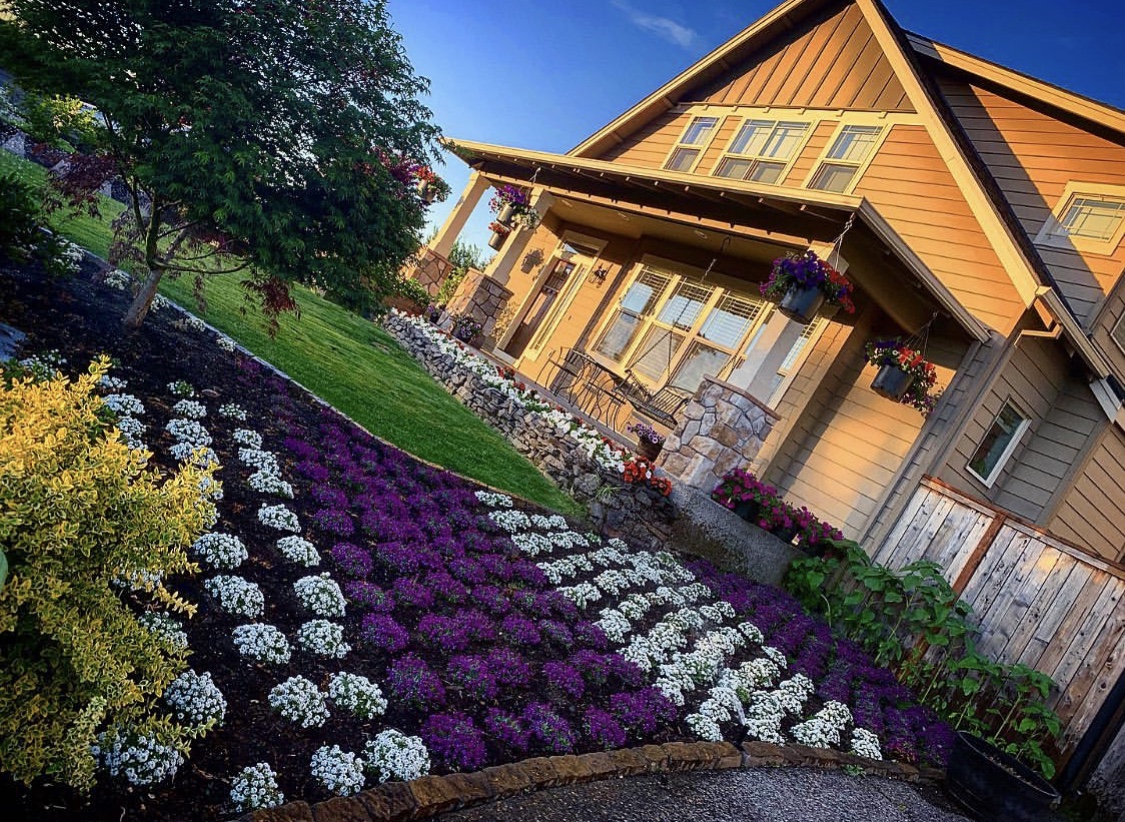 Margarita sure takes advantage of her sunny front yard to go all out with annuals! Bold stripes of color make a dramatic statement.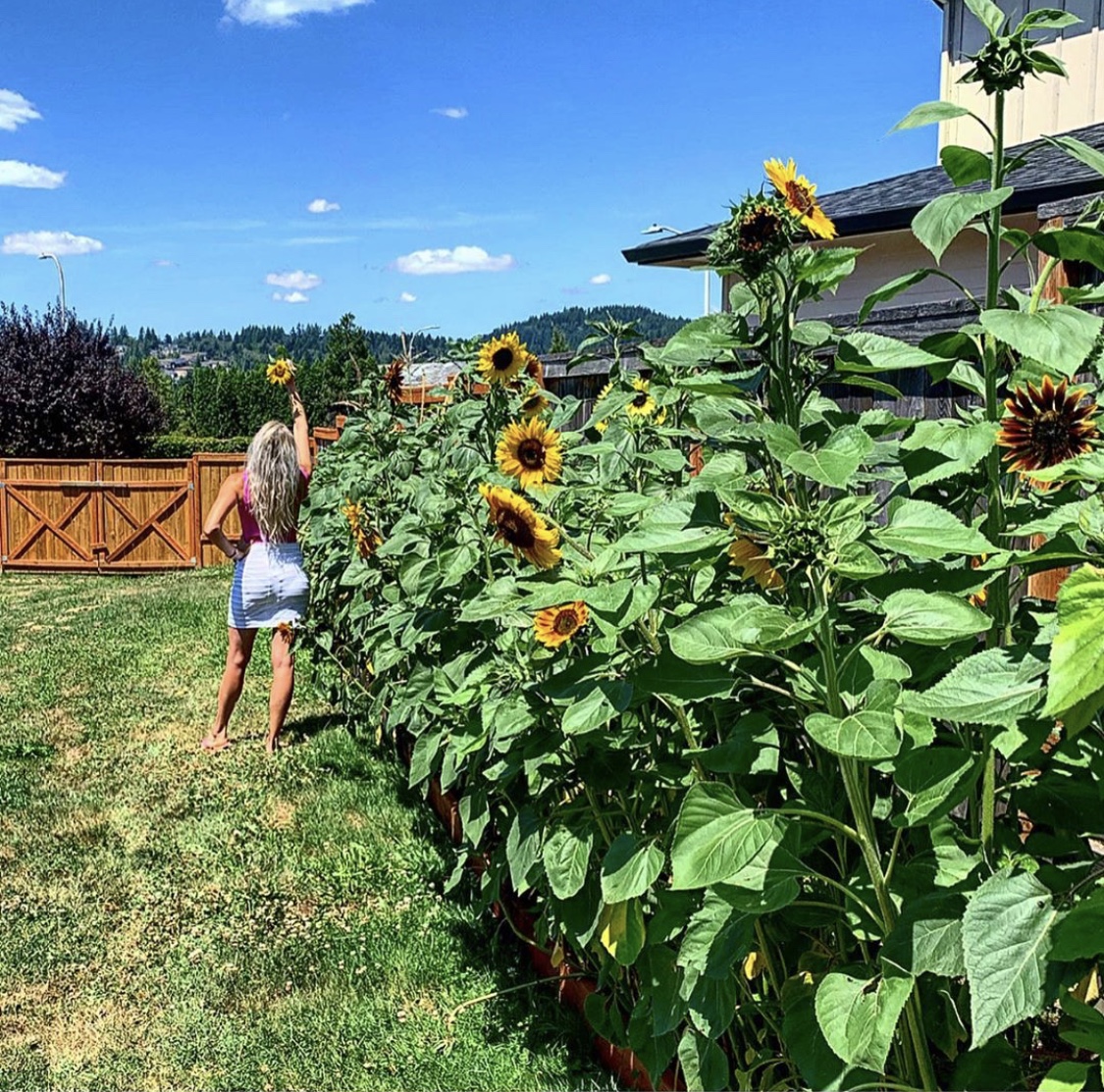 Rows of sunflowers (Helianthus annuus, annual) line the side of the yard. Sunflowers have to be the plant that gives you the biggest bang for your buck. In addition to being easy to grow from seed and widely adaptable, as long as they get plenty of sun, sunflowers will reward you with lots of huge flowers that look great in the garden or in a vase, are beloved by pollinators, and turn into natural bird feeders as the seeds develop.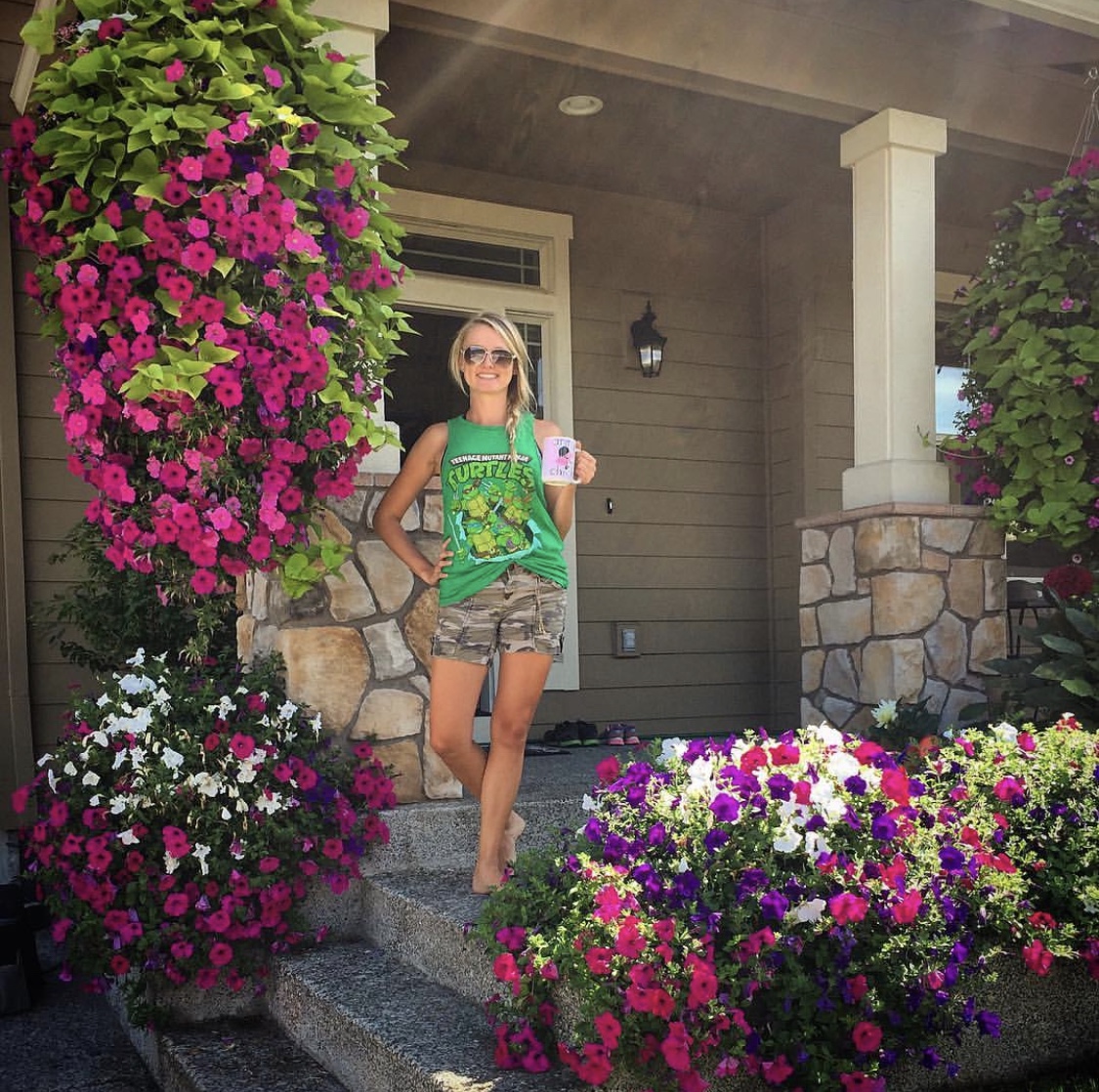 Huge containers overflowing with petunias (Petunia × hybrida, annual) and sweet potato vines (Ipomoea batatas, annual) bring a huge mass of color to the front porch.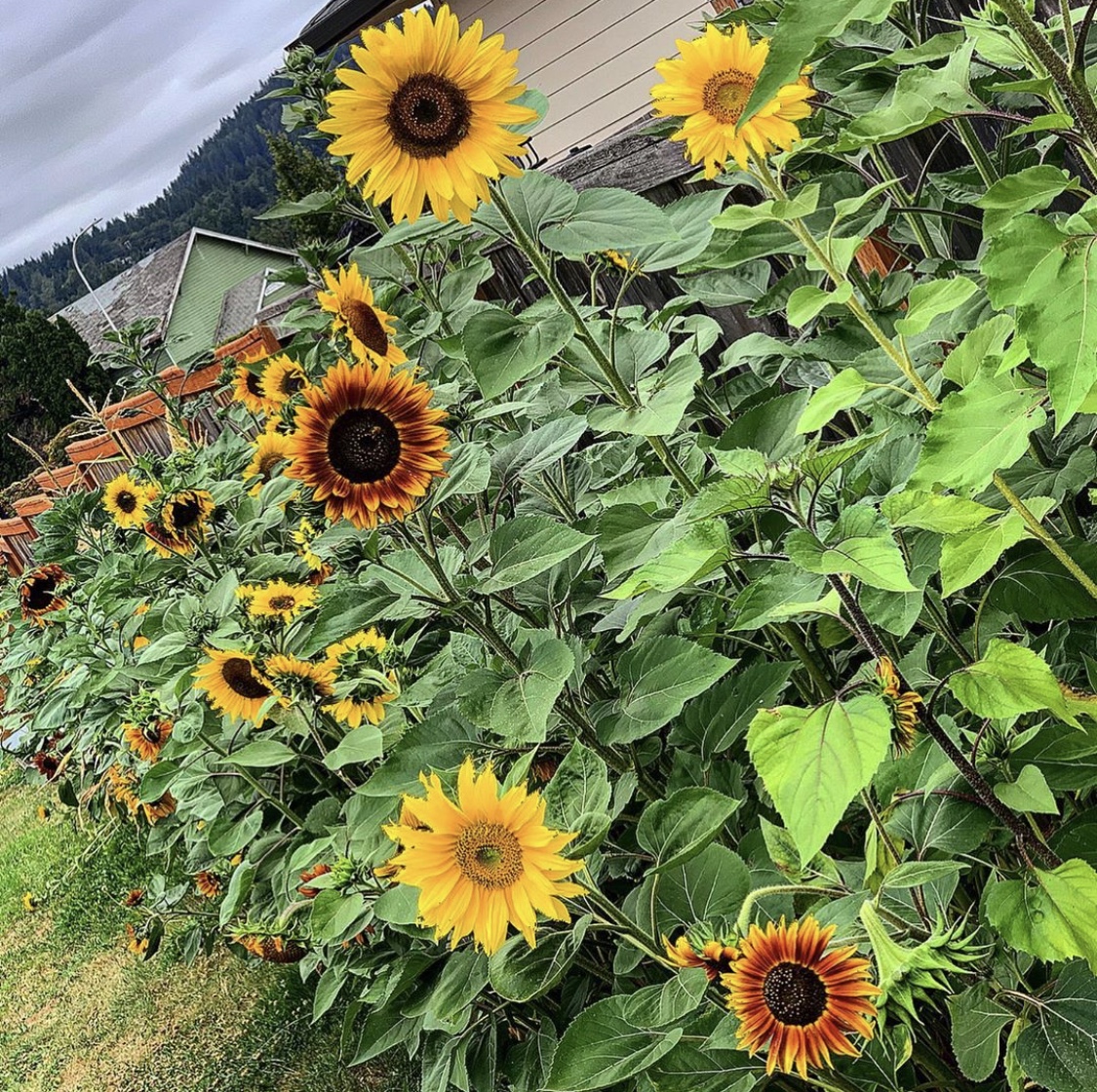 The sunflower patch shows some of the diversity available in these wonderful flowers.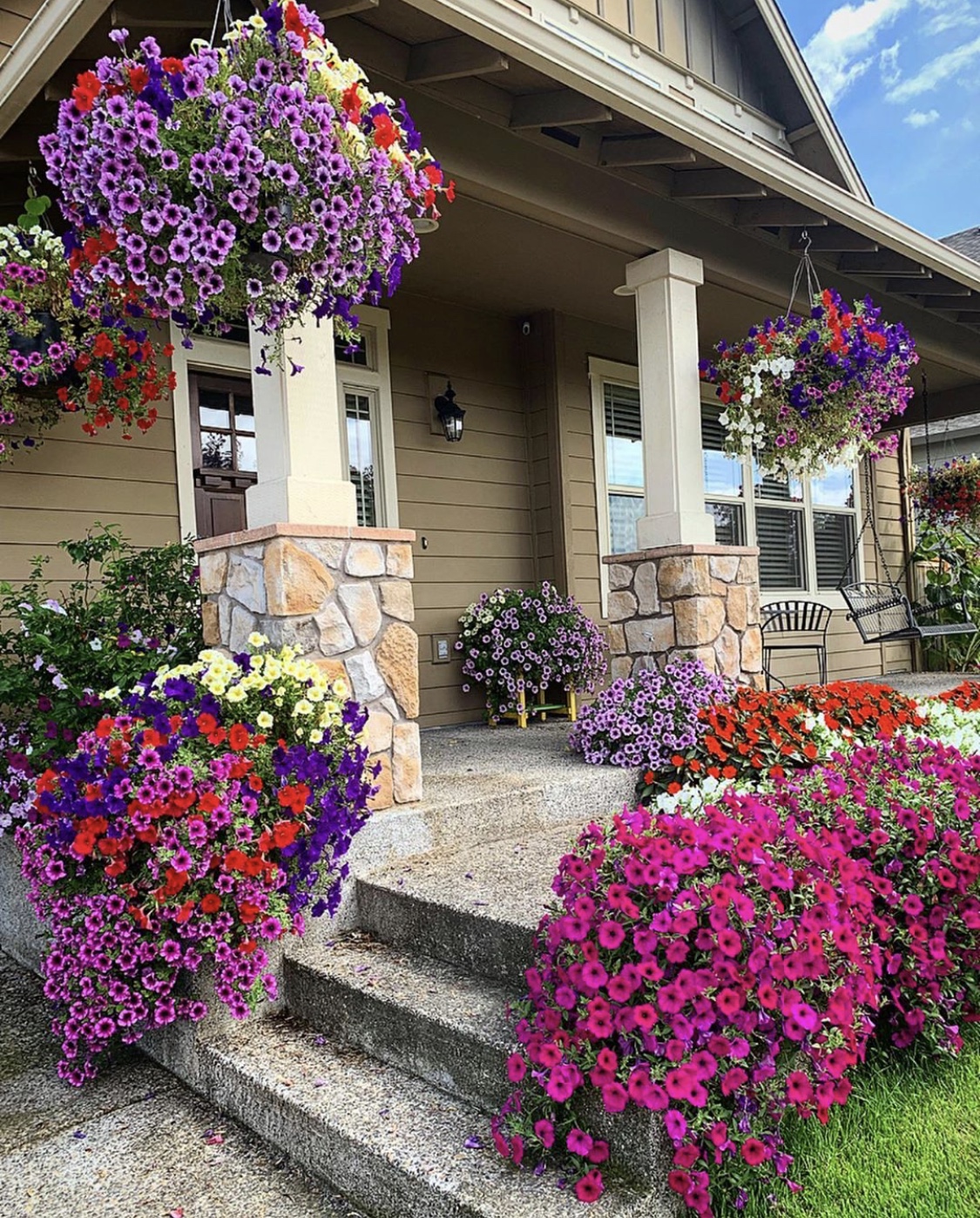 More of the petunias on the front porch. Petunias have been popular garden plants ever since they were introduced to horticulture from their native habitats in South America. They are consistently one of the best-selling annuals in the world, and plant breeders are always working to develop heavier flowering, more compact forms, with new colors and patterns. Whatever variety you choose, petunias are a surefire way to bring lots of color all summer long.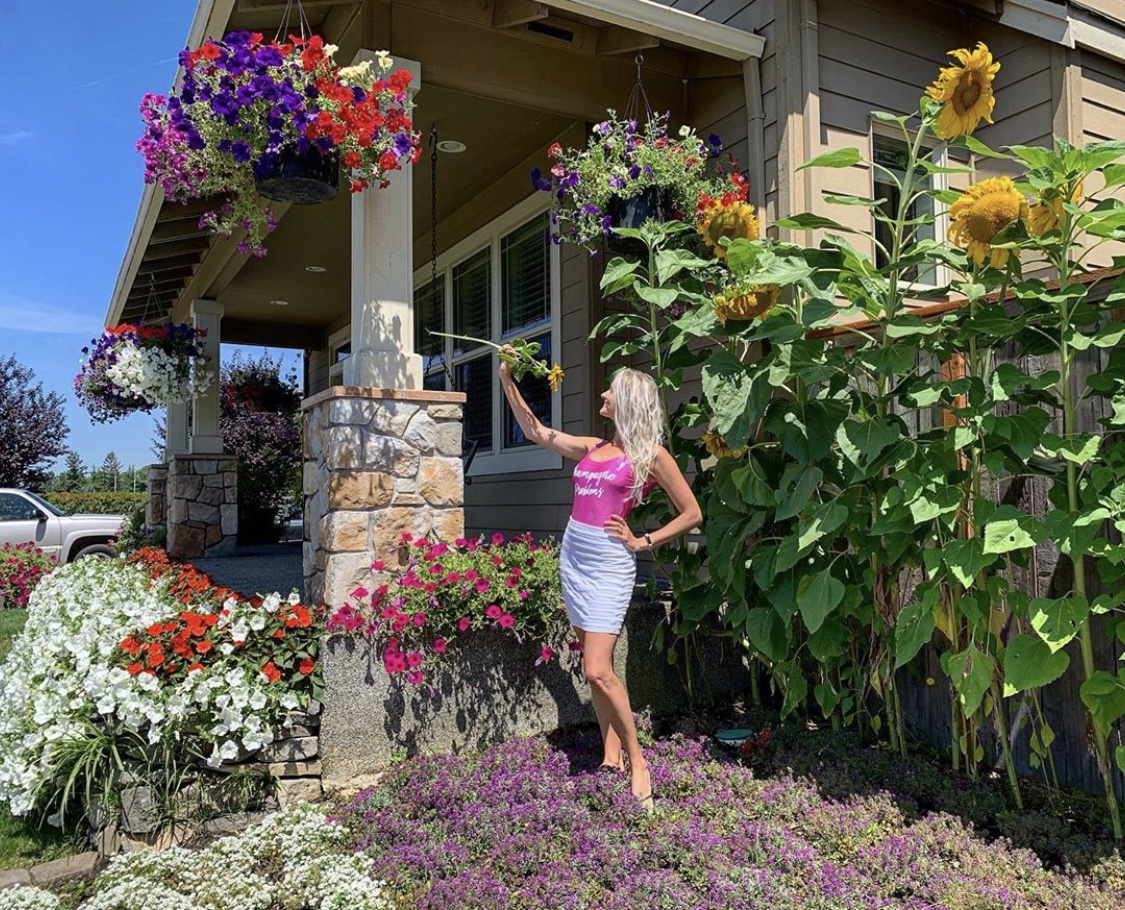 Margarita posing in the profusion of flowers.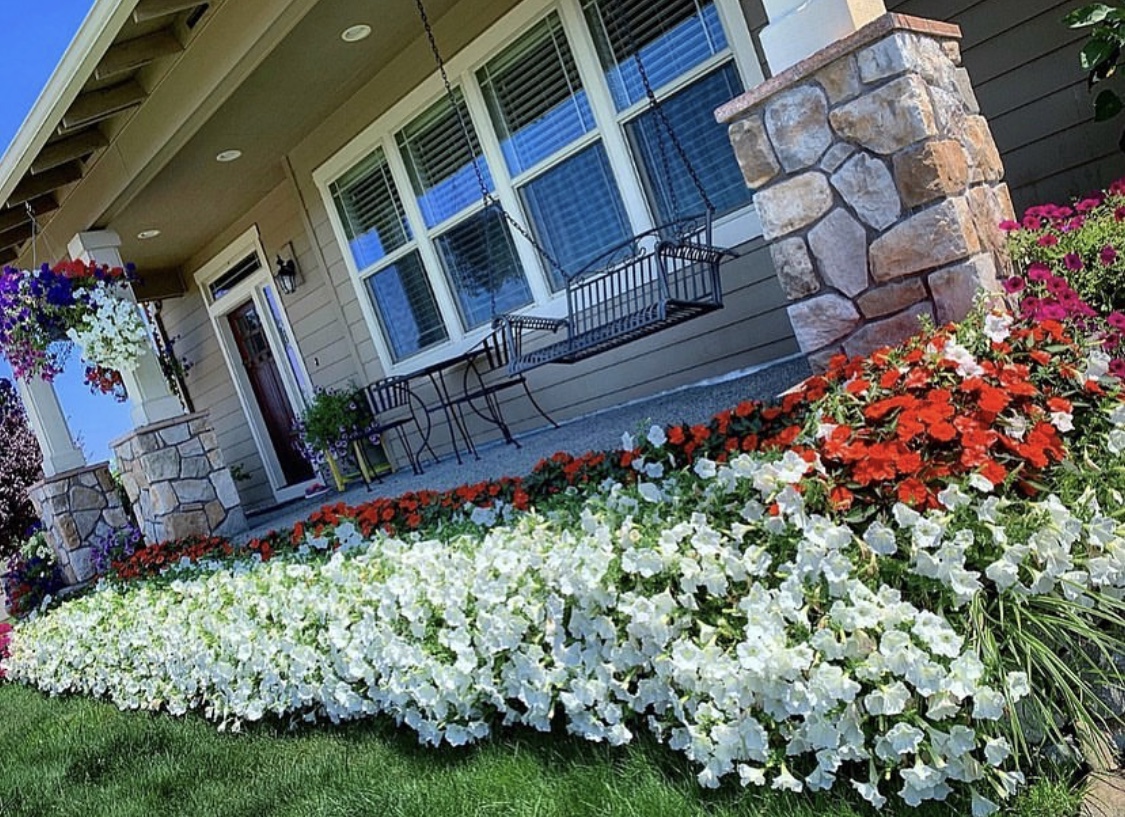 A big mass of white petunias lines the edge of the front porch.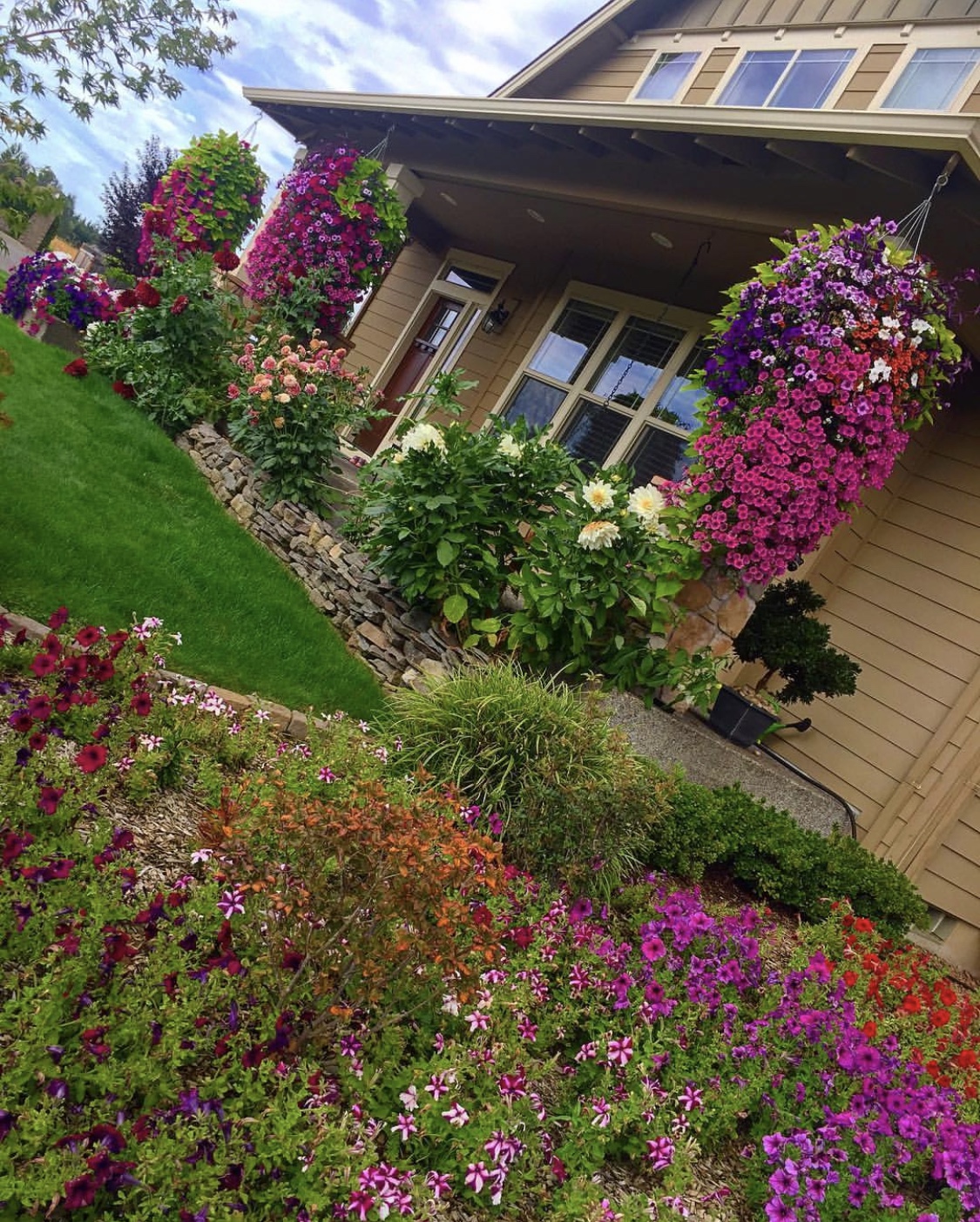 In this planting, truly enormous hanging baskets full of petunias complement huge dahlia plants along the porch. Annuals are a great way to bring lots of color through the season, and they're fun because you can try something completely different each year.
Have a garden you'd like to share?
Have photos to share? We'd love to see your garden, a particular collection of plants you love, or a wonderful garden you had the chance to visit!
To submit, send 5-10 photos to [email protected] along with some information about the plants in the pictures and where you took the photos. We'd love to hear where you are located, how long you've been gardening, successes you are proud of, failures you learned from, hopes for the future, favorite plants, or funny stories from your garden.
If you want to send photos in separate emails to the GPOD email box that is just fine.
Have a mobile phone? Tag your photos on Facebook, Instagram or Twitter with #FineGardening!
You don't have to be a professional garden photographer – check out our garden photography tips!
Do you receive the GPOD by email yet? Sign up here.