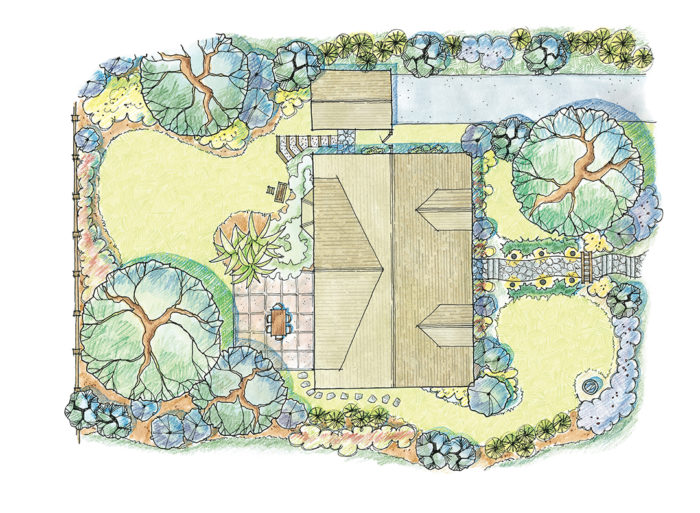 Comfort and utility are among the most important qualities to consider when developing a garden design. Because tastes and styles differ, beauty is often in the eye of the beholder. But the fundamental principles behind comfort and utility are universal. By considering these elemental concepts at the beginning of your design process, you can ensure that your garden will contain all of the components needed for a pleasing and beautiful space.
1. Build an arbor or a pergola
Make this structure at least 7 feet tall for safe clearance. Add another 18 inches for good measure if you're planning to train climbing plants to grow over it. Need help building an easy arbor?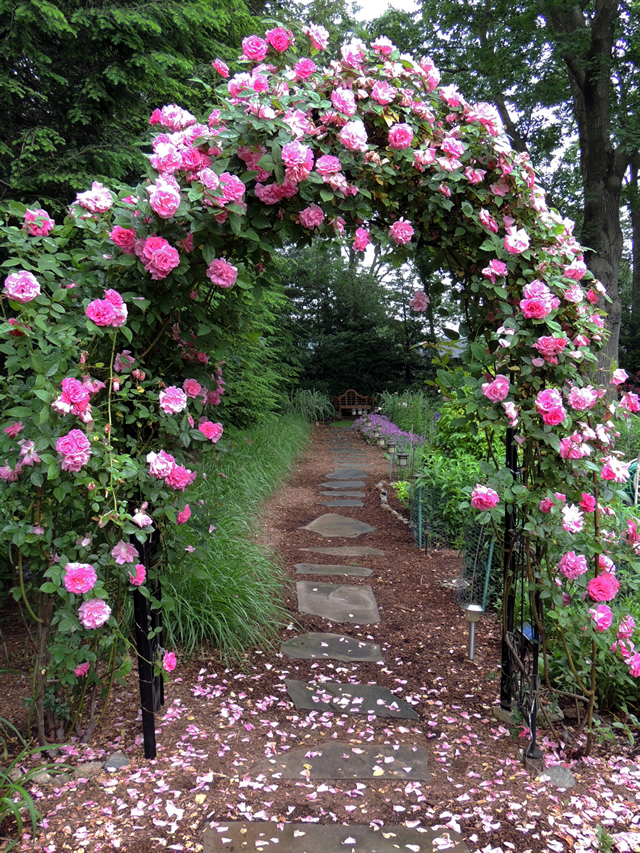 2. Add a walkway
Select paving materials with a coarse texture, and set them at a 1 to 2 percent slope to encourage water runoff and to keep walkways hazard-free. Learn what it takes to build a brick pathway.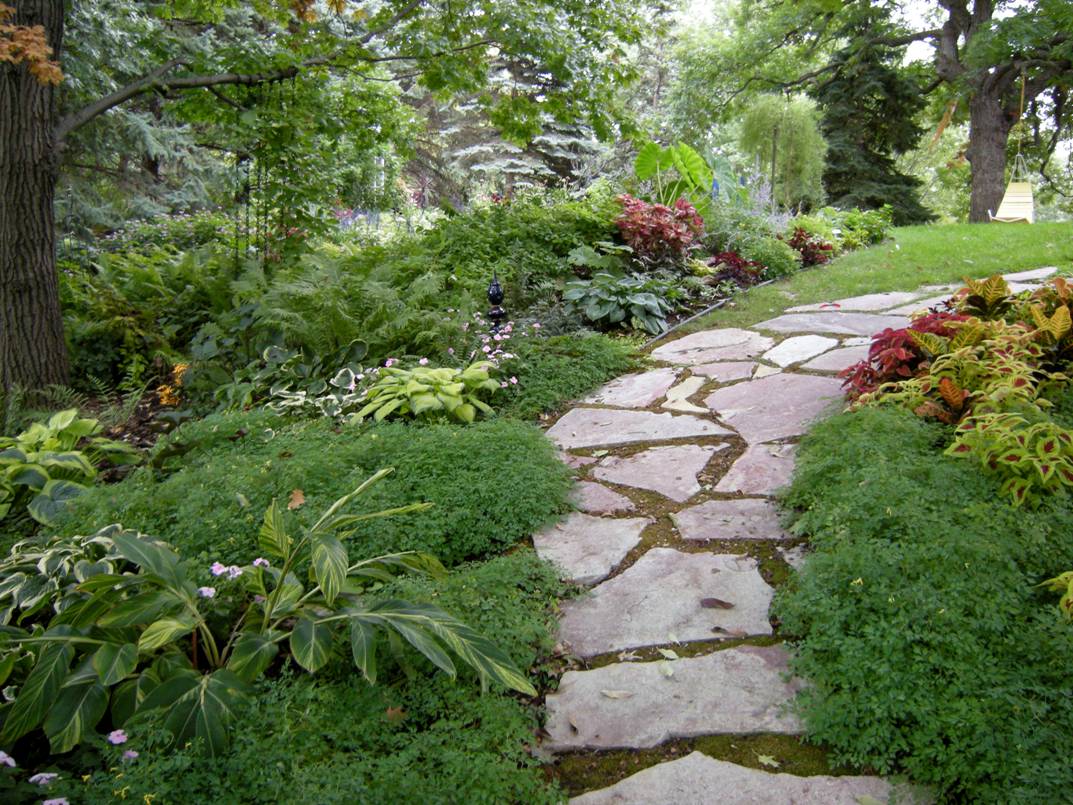 3. Locate utilities before digging in
There's nothing worse than hitting pipes when making grade changes or excavating trenches.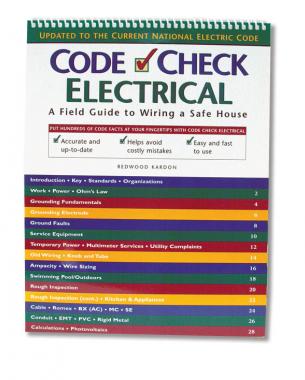 4. Know the mature size of a plant at planting time
It's important to leave enough space between plants to accommodate their ultimate size.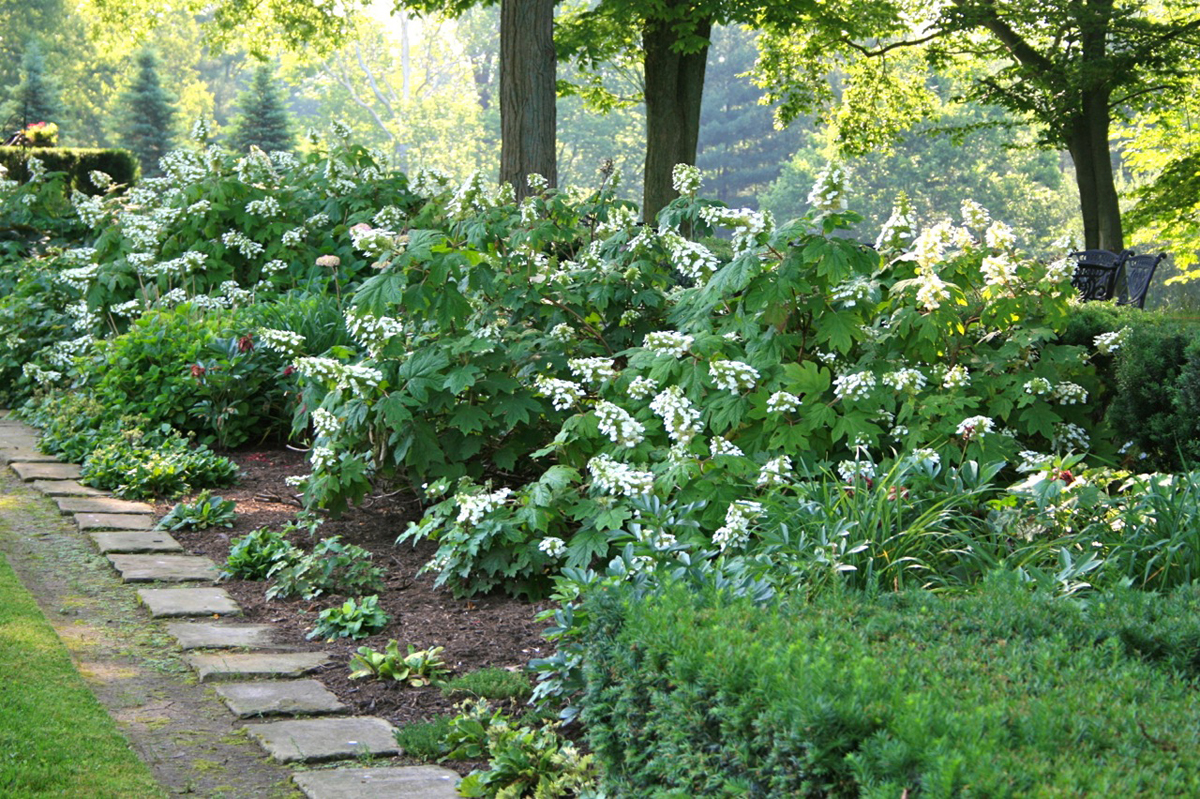 5. Design primary paths to be at least 5 feet wide
Secondary paths can be smaller (but no less than 3 feet wide) and still retain a pleasant and hospitable passage.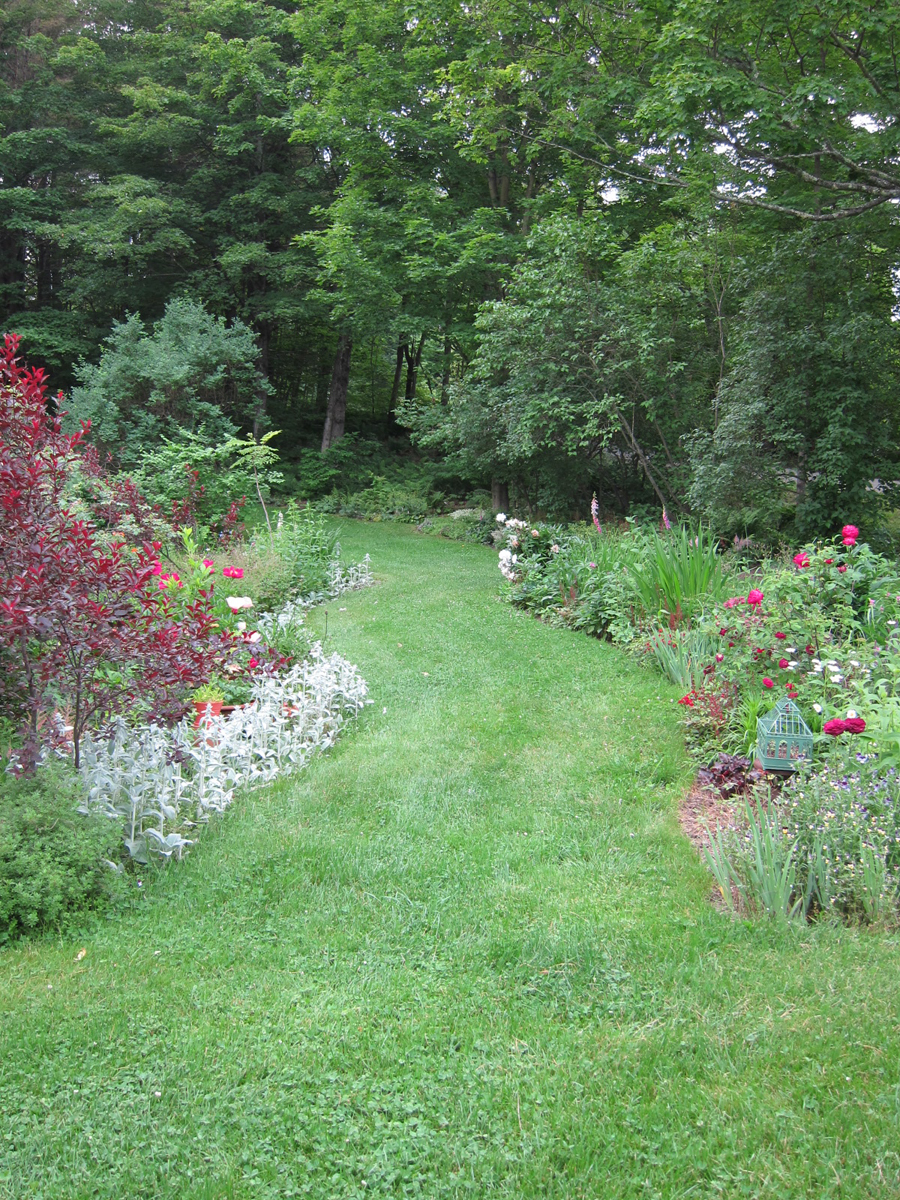 6. Don't crowd pathways or patios
Site tall plants (more than 30 inches in height) at least 2 to 3 feet back from the edge.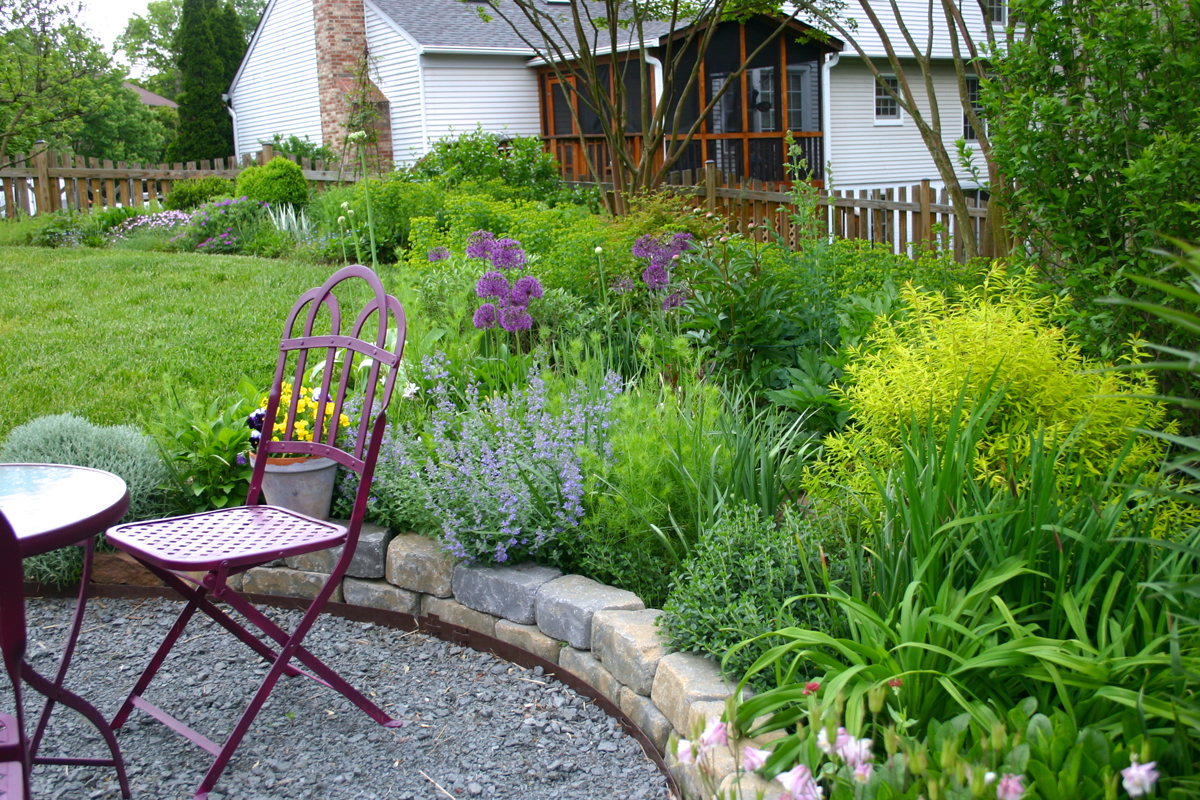 7. Allow at least 3 feet of open space around patio furniture to ensure easy passage
Patios are most comfortable when you plan for at least 4 square feet of space per person.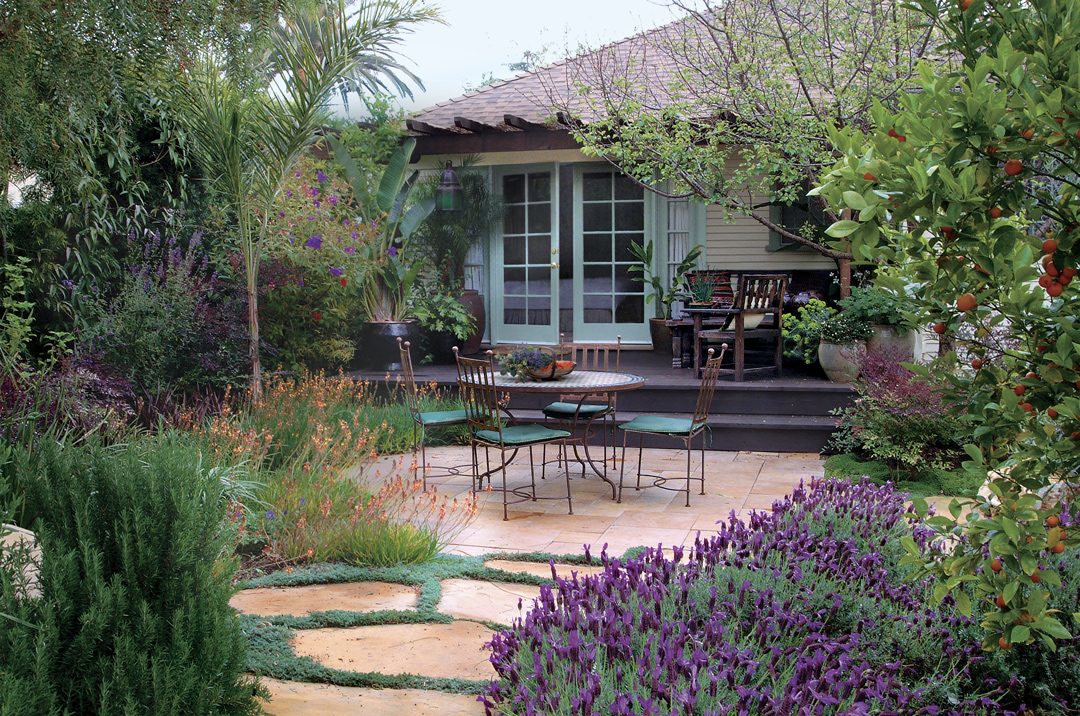 8. Choose plants that do more than just bloom
Look for plants with interesting foliage, bark, or fruit to extend seasonal displays.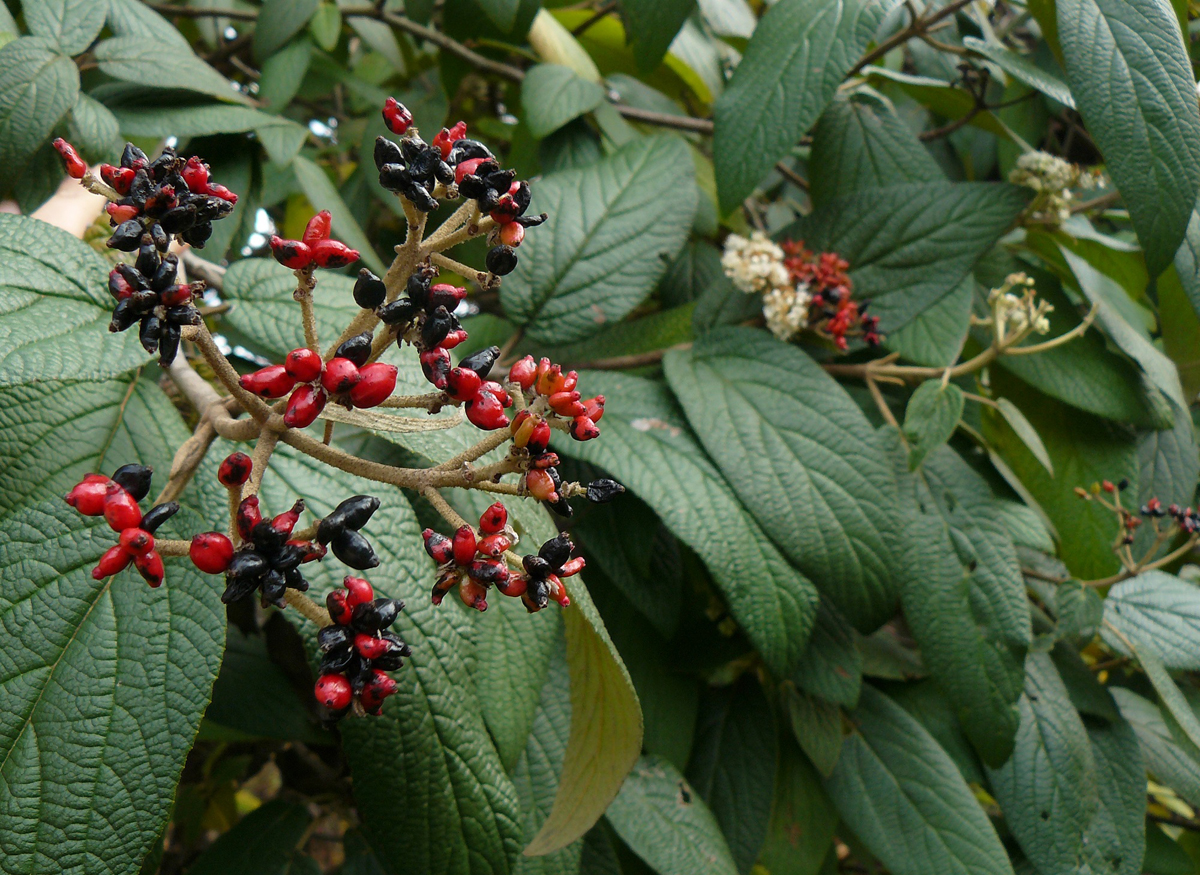 9. Create a relaxing environment
Block out hot sun, harsh winds, and public areas using trees, shrubs, and large-scale perennials.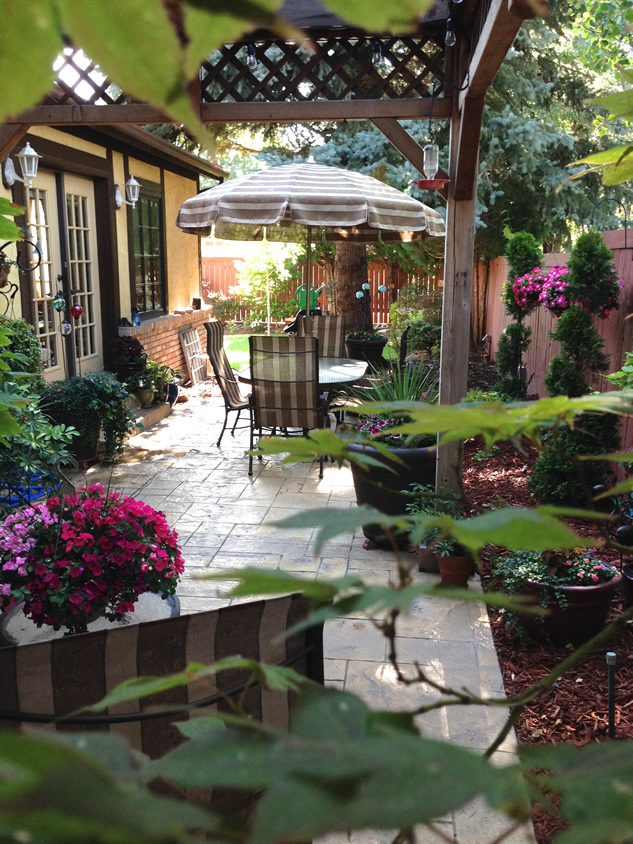 10. Strike a balance between lawn and planting areas
Create a lower-maintenance garden that can be used for recreation and enjoyed for its beauty.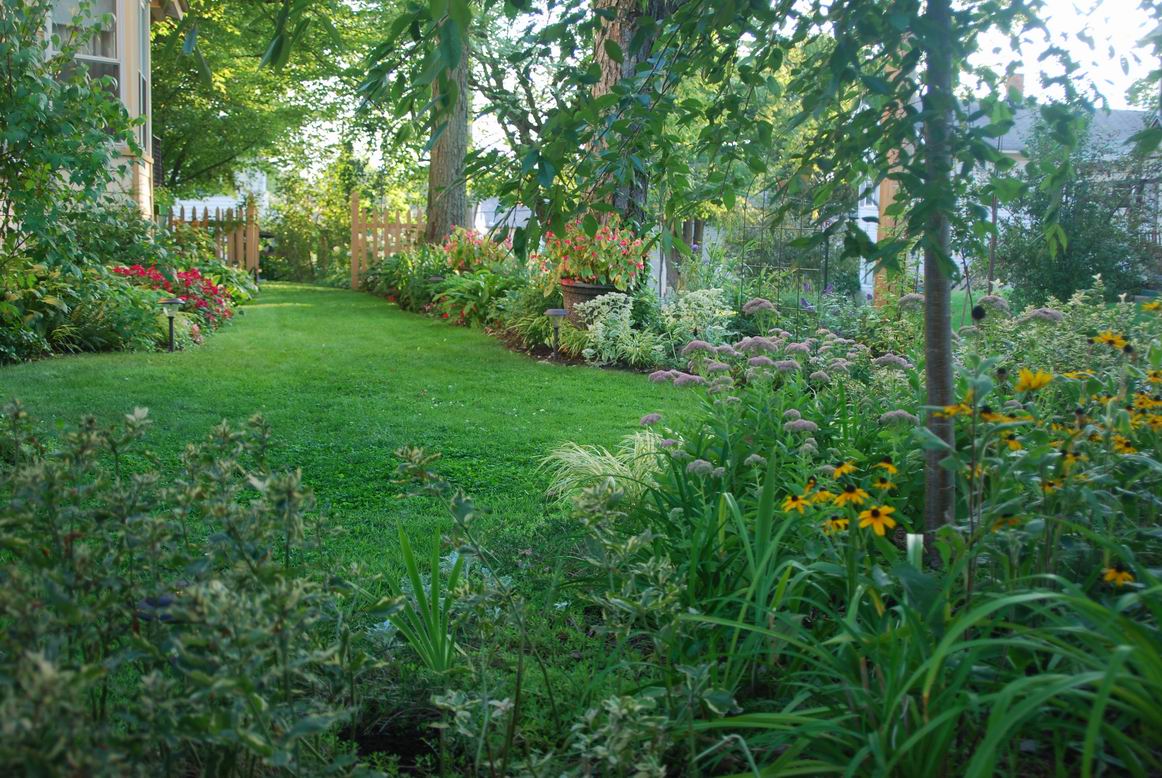 11. Give steps a rise of 6 inches or less for com­fortable navigation
Once you determine the rise, use this equation to figure out the ideal dimensions for your run: 26 inches – (2 × the rise) = the run. Place landings at every fourth or fifth step if you have more than 10 steps in your stairway. Landings should be at least as deep as the steps are wide.