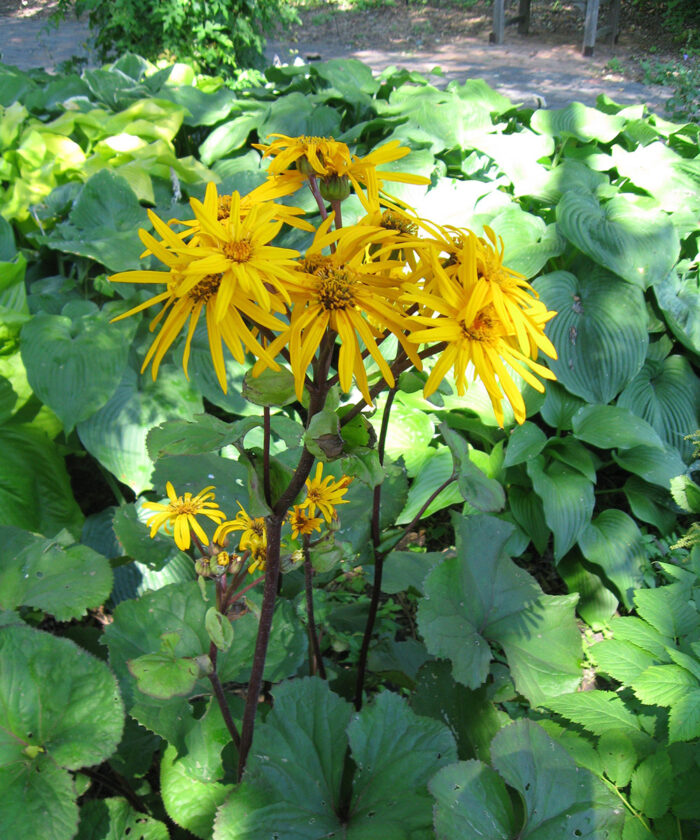 In the Northern Plains, heavy rains seem to be a more and more common occurrence, resulting in periodic flooding in our landscapes. While most plants cannot tolerate prolonged periods of flooding, there are some that can withstand saturated soils and the occasional standing water for a day. These include several attractive perennial options.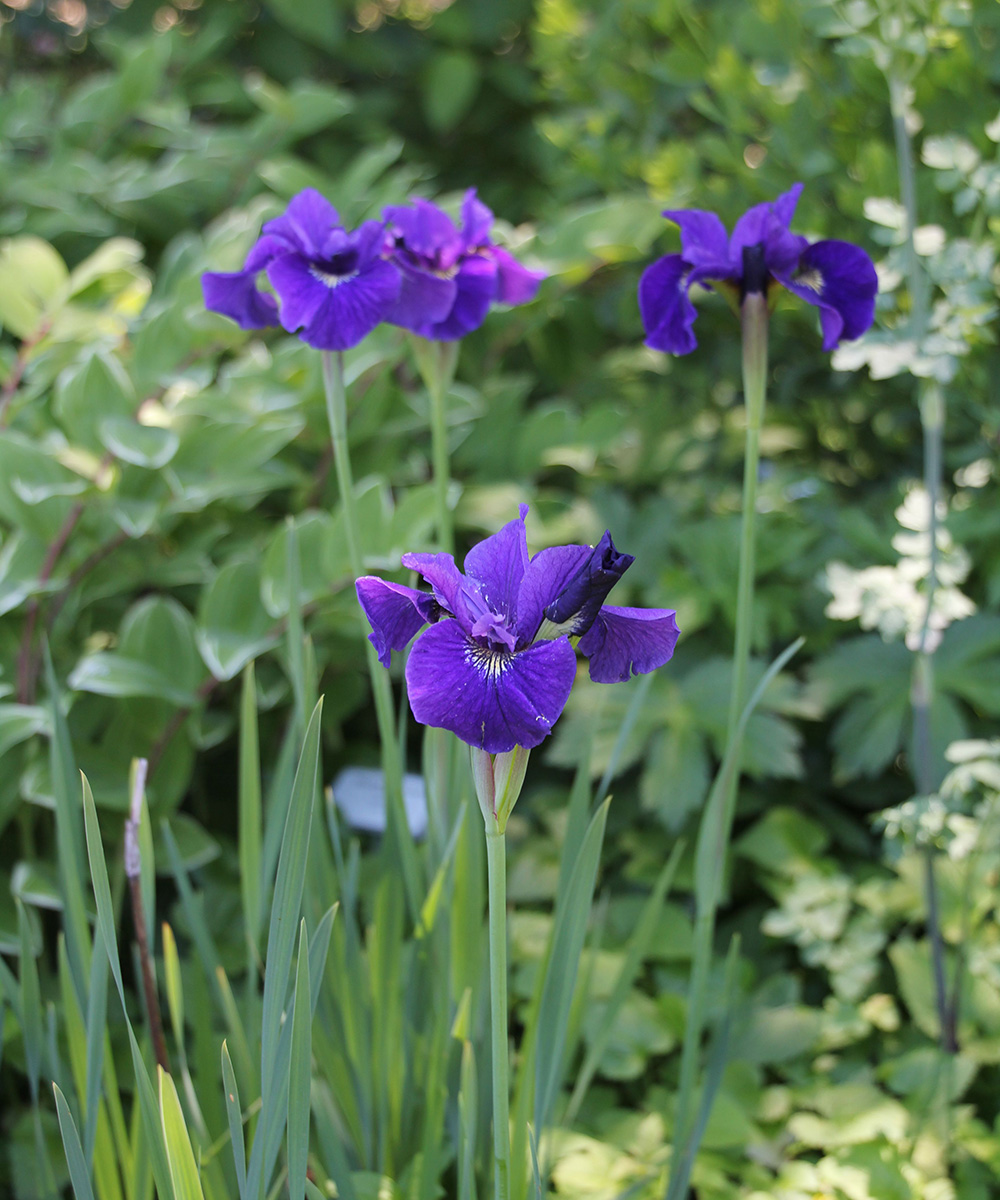 Fine-textured flood-tolerant perennials
Fine textured options to place in areas of frequently wet soil include spiderwort (Tradescantia × andersoniana, Zones 4–9), Siberian iris (Iris sibirica cvs., Zones 3–8), and royal fern (Osmunda regalis, Zones 3–9). Spiderwort comes into bloom in late spring and early summer with rose- or purple-colored flowers on plants 9 to 12 inches tall and wide or larger, depending on the cultivar. Siberian iris offers a little more height to the garden, reaching 3 to 4 feet tall and 2½ to 3 feet wide. There are many cultivars to choose from, with various colors and patterns. While not showy in the flower department, royal fern offers soft foliage on 2- to 3-foot-tall-and-wide plants and is perfect for shady parts of the landscape that may see consistent water, such as in the downspout basin on the north side of your home.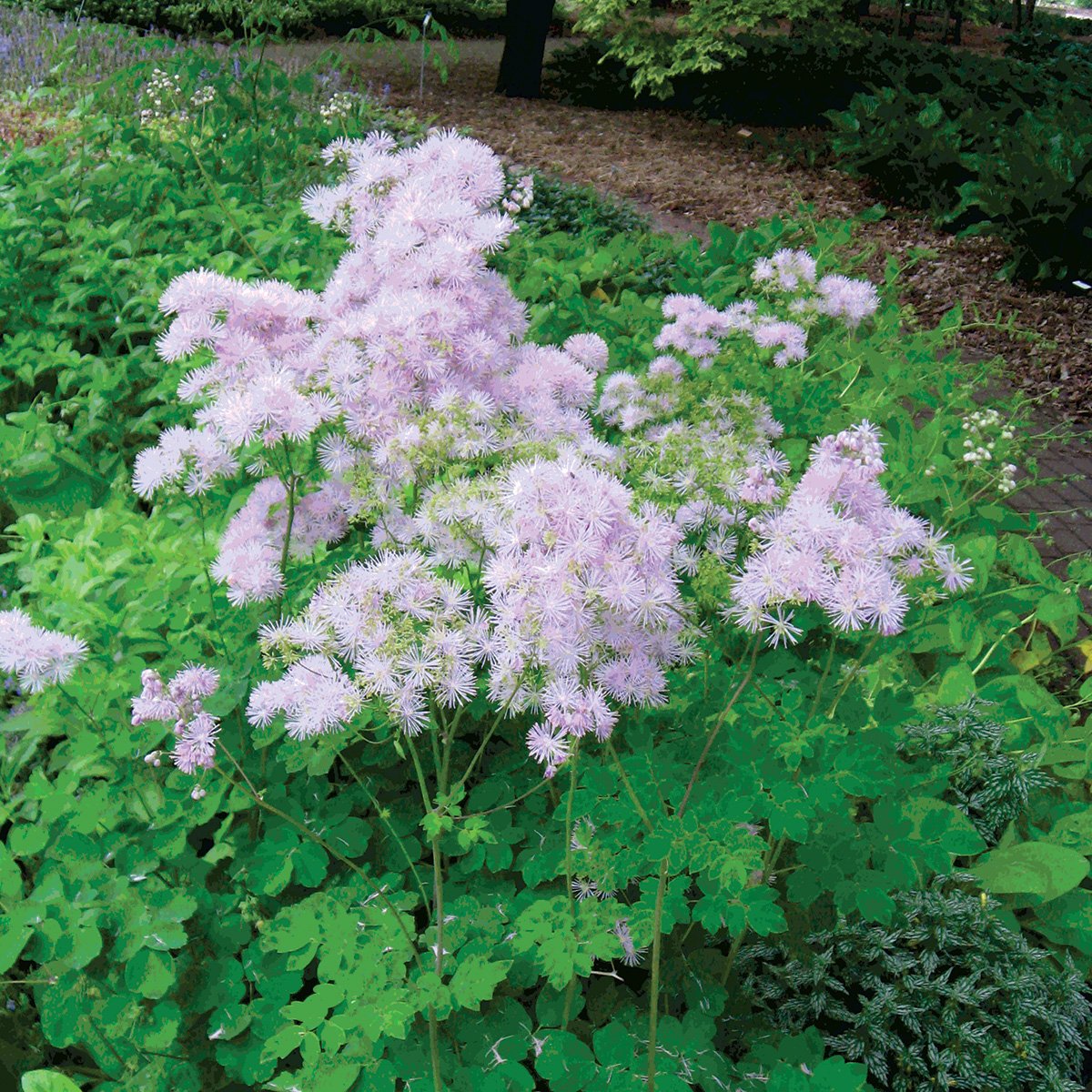 Medium-textured flood-tolerant perennials
Medium-textured options such as cardinal flower (Lobelia cardinalis, Zone 3–9), meadow rue (Thalictrum aquilegifolium, Zones 5–8), and queen of the prairie (Filipendula rubra, Zones 3–8) can add height and some fantastic flowers to those waterlogged locations. Cardinal flower boasts bright red flowers atop 2- to 4-foot-tall spikes on 1- to 2-foot-wide plants that are very attractive to butterflies and hummingbirds. Just be sure to position this plant so that it will receive constant moisture even in times of drought. Meadow rue, if grown in the southeastern part of the Northern Plains, can be a great addition to those wet areas of the garden where it can showcase the soft lilac-colored flowers of the male plants on wiry stems that get 2 to 3 feet tall and wide. If you have the room to let it run rampant, queen of the prairie demands attention with its 6- to 8-foot-tall astilbe-like panicles of pink flowers and deeply cut, bright green foliage that is nearly as attractive as its flowers when moisture is sufficient throughout the growing season.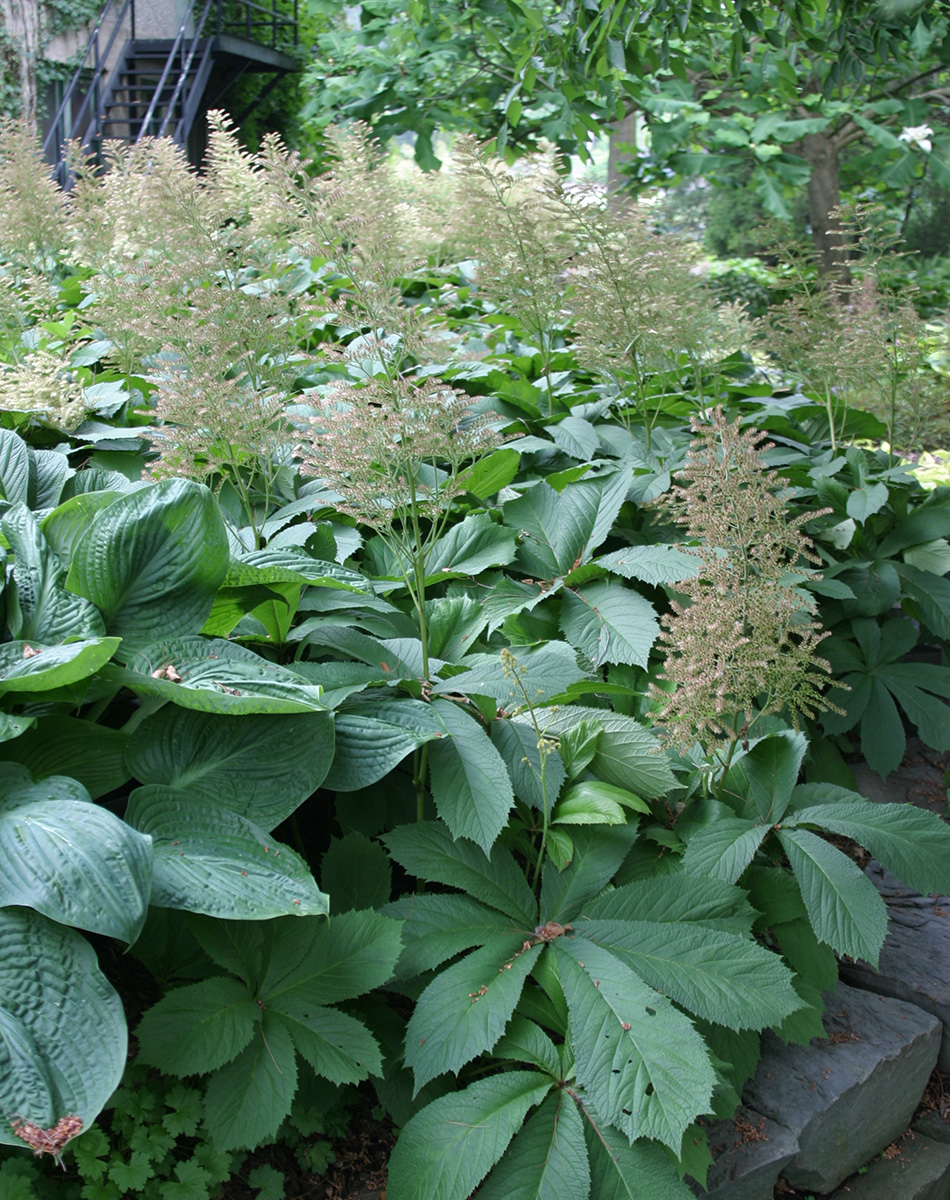 Bold-textured flood-tolerant perennials
For big and bold textures, consider adding ligularia (Ligularia dentata, Zones 3–8), black cohosh (Actaea racemosa, Zones 3–8), or fingerleaf rodgersia (Rodgersia aesculifolia, Zones 5–7) to those soggy soils. Leopard plant boasts large leaves up to 12 inches across on plants that reach 3 to 4 feet tall and 2 to 3 feet wide. It features attractive orange-yellow flowers that pop out in midsummer. Best situated in heavy shade and a wind-protected site, this plant can thrive in soil that provides consistent moisture. Black cohosh will surprise you with its 1- to 2-foot-long, fluffy white flower spires on plants that can reach 4 to 6 feet in height and 2 to 4 feet in width. Fragrant flowers and astilbe-like foliage round out this moisture magnet specimen plant. Fingerleaf rodgersia is an option for those in the southeastern part of the Northern Plains. Although the flowers are attractive on these 3- to 5-foot-tall-and-wide plants, it's the foliage that warrants its use in the landscape. It has large, 12-inch-wide leaves with seven leaflets, and the foliage resembles that of horse chestnut trees (Aesculus hippocastanum, Zones 3–8). Fingerleaf rodgersia can gradually naturalize in a partial shade, consistently moist location, adding interest and contrast throughout the year.
If you use these perennials in those frequently flooding areas of your landscape, you will see them not only grow but thrive as those summer rains fall. If you find yourself looking for something a little bigger than perennials for those areas, check out Flood-Tolerant Trees for the Northern Plains.
—Chris Schlenker is horticulture and grounds manager of McCrory Gardens at South Dakota State University in Brookings, South Dakota.