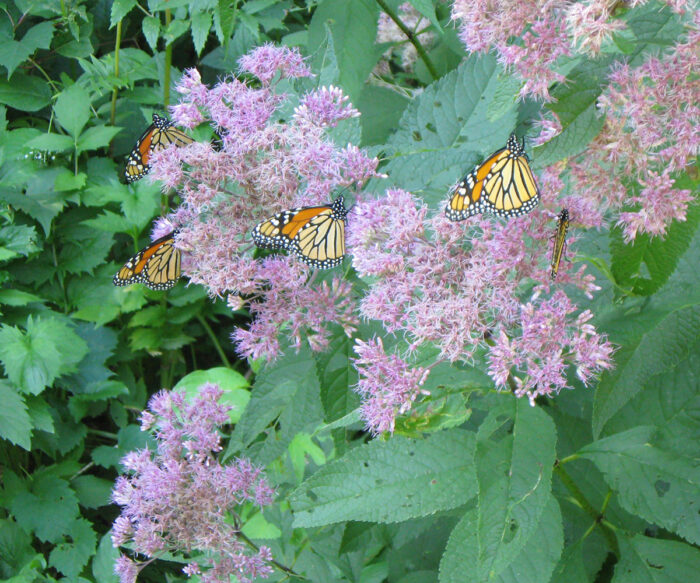 One of the nice things about having perennials in your garden is that the yearly maintenance is easy; simply cut them to the ground in spring when new growth begins to emerge. You do not have to worry about one of the main maintenance issues we deal with when it comes to shrubs: getting the timing and technique of pruning right. Thankfully, there are many perennials that act like shrubs in the landscape for us to utilize in our Northern Plains gardens.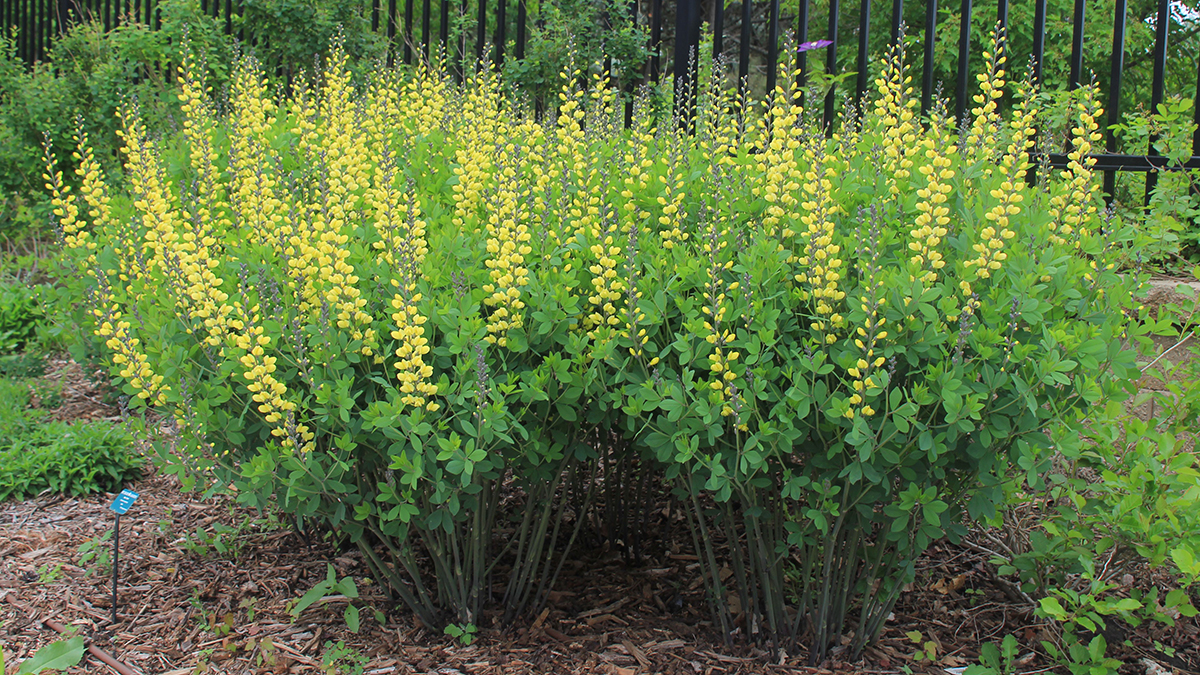 The false indigo Decadence® series provides large, dense plants with serious color and flower power
One of my favorite shrubby perennials is false indigo (Baptisia spp. and cvs., Zones 4–9) due to its reliability, size, flowers, and ease of spring cleanup. Decadence® is a series bred by Walters Gardens, with floriferous plants that reach 3 to 4 feet tall and wide. They are available in delicious-sounding cultivars such as 'Cherries Jubilee', 'Blueberry Sundae', 'Lemon Meringue', 'Dark Chocolate', 'Sparkling Sapphires', and 'Vanilla Cream'. And there are several newer additions: 'Pink Truffles', 'Pink Lemonade', and 'Blue Bubbly'. There is a flower color in this series to match any need. After the flowers fade, attractive seedpods develop that carry interest into the off-season. Once winter is over, you simply fold the stalks over and remove them to make way for the cycle to repeat. False indigo is a great option to fill a larger space and create a seasonal hedge in your garden.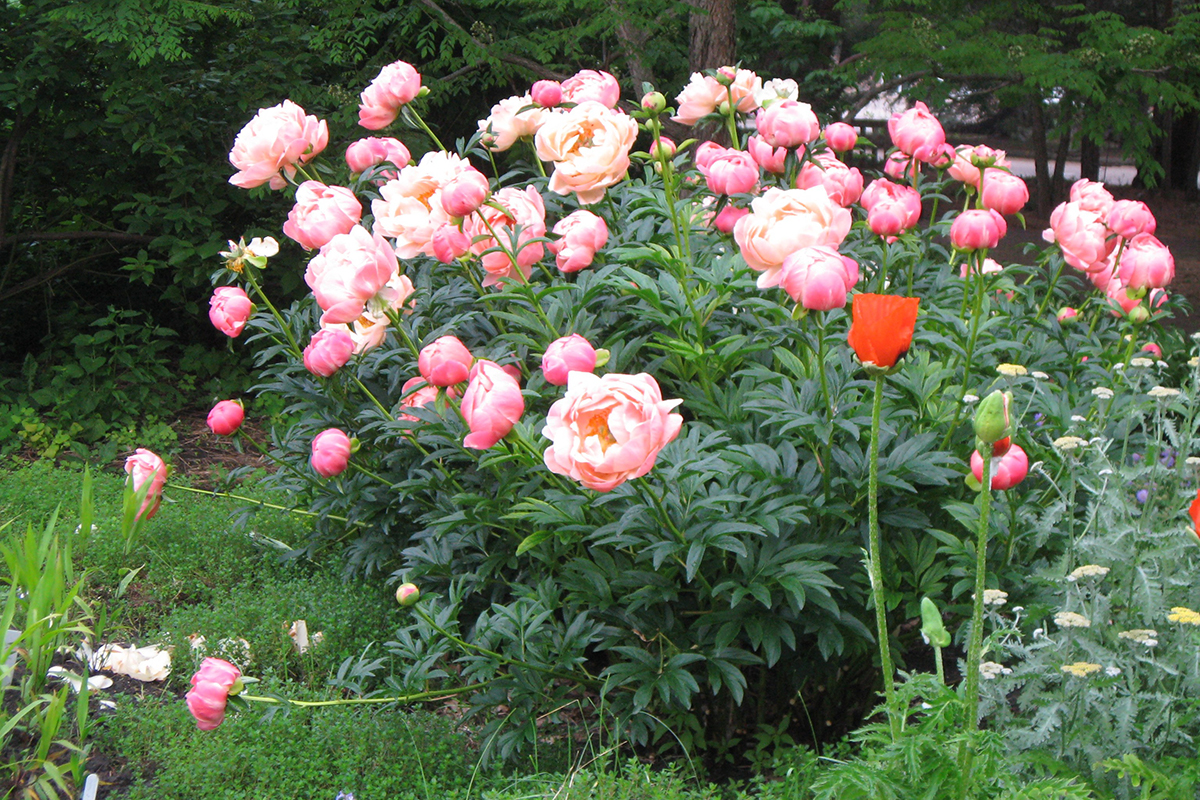 'Coral Charm' peony and bluestar have big, colorful flowers on durable stems
Another great spring-blooming option is an old-fashioned favorite: the peony (Paeonia spp. and cvs., Zones 3–8). 'Coral Charm' peony (Paeonia 'Coral Charm', Zones 3–8) is a 3-foot-tall and 3-foot-wide semi-double peony with unique coral-peach flowers and sturdy stems. It's a star no matter how you plant it, whether as a specimen or in a mass planting. After its spring bloom, you are left with dark green foliage in a shrublike form. Bluestar (Amsonia tabernaemontana, Zones 3–9) is another option that has some similar characteristics. It's 2 to 3 feet tall and wide and features sturdy stems topped with light blue, starlike flowers capable of creating a dense, upright backdrop for showcasing other perennials in your garden.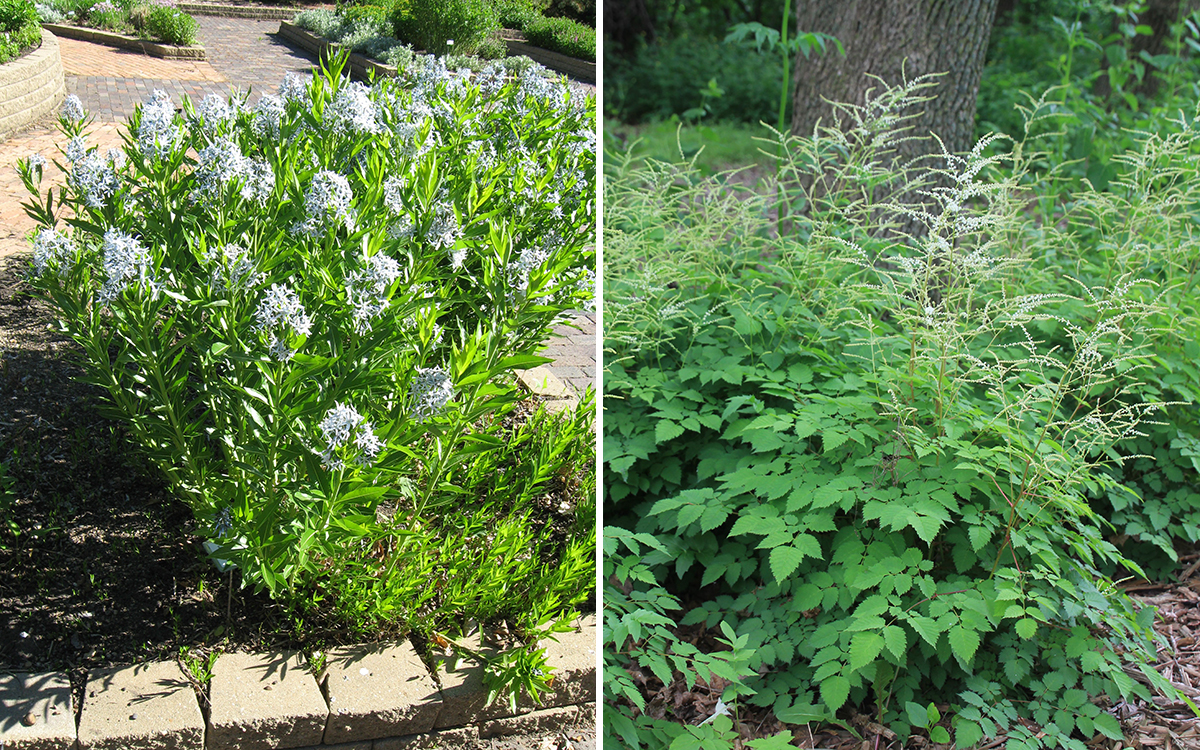 Joe Pye weed and goat's beard add height and delicate, lacey blooms to garden borders
Joe Pye weed (Eutrochium purpureum, Zones 4–9) is a pollinator-friendly perennial that reaches a whopping 5 to 7 feet tall and 2 to 4 feet wide with a shrublike appearance. If you like the plant but do not need the height, make use of 'Little Joe' (Eutrochium dubium 'Little Joe', Zones 3–9), which maxes out at 3 to 4 feet tall, or go even smaller with 'Baby Joe' (Eutrochium dubium 'Baby Joe', Zones 3–9), which only reaches 2 to 3 feet tall. Goat's beard (Aruncus dioicus, Zones 4–8) is also tall and narrow, growing 4 to 6 feet tall and 2 to 4 feet wide with airy flowers in late spring. 'Misty Lace' (Aruncus 'Misty Lace', Zones 4–7) is a personal favorite of mine, with its elongated terminal and axillary panicles of tiny white flowers on smaller plants that max out at 1½ to 2 feet tall and wide.
All of these perennials are great performers and easy to maintain in a Northern Plains garden where shrubs are desired but the upkeep isn't!
—Chris Schlenker is horticulture and grounds manager of McCrory Gardens at South Dakota State University in Brookings, South Dakota.