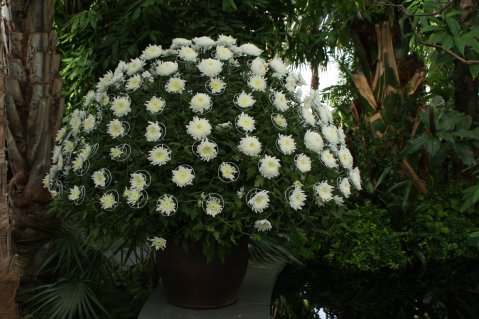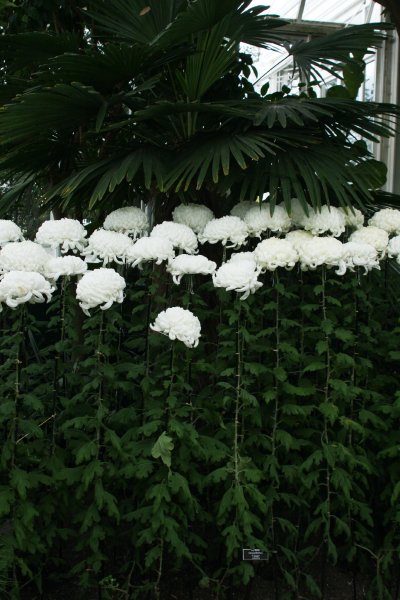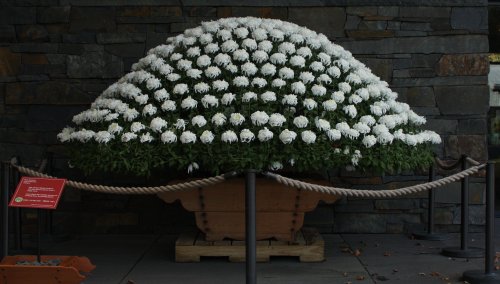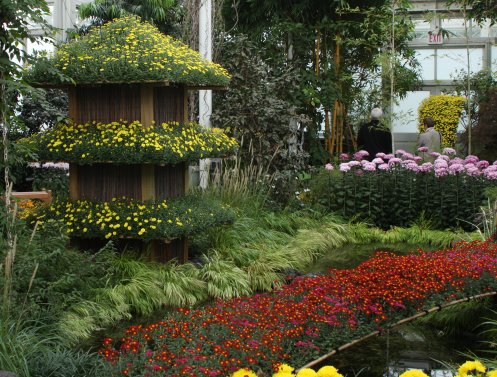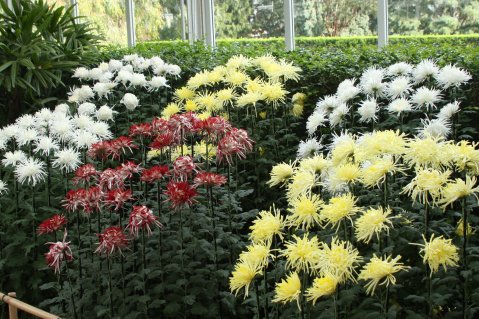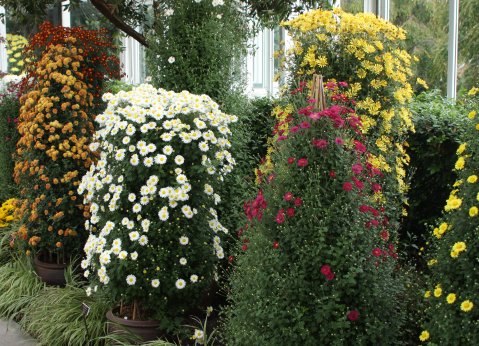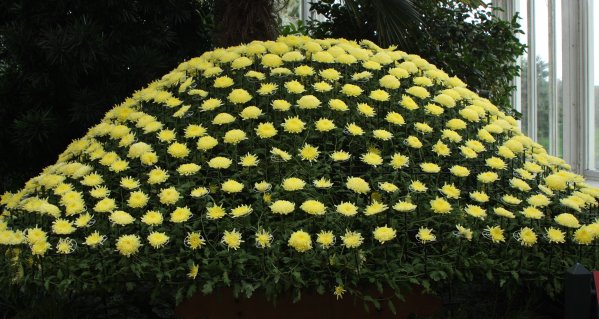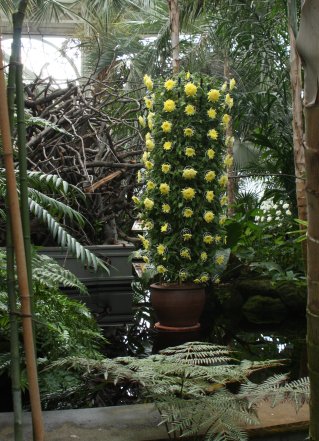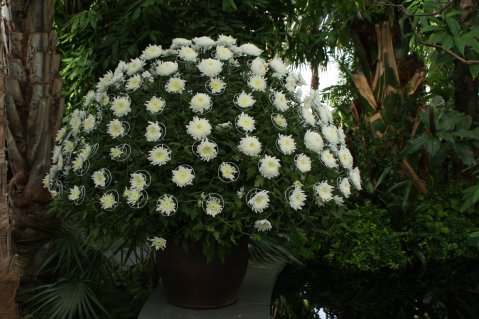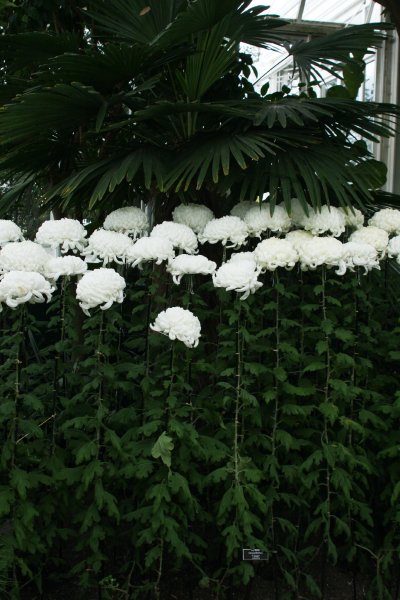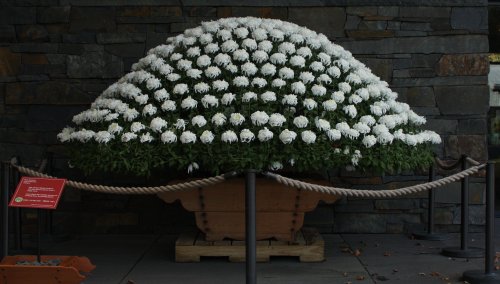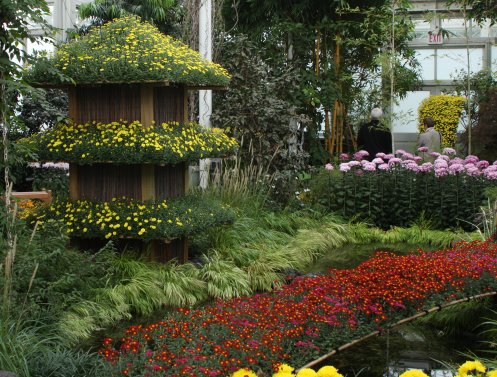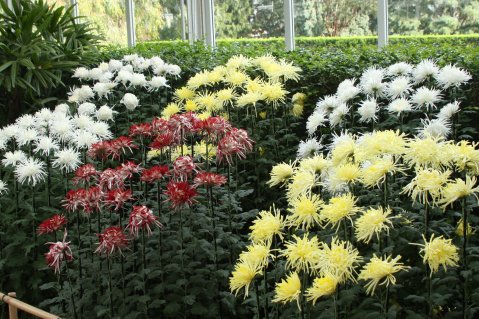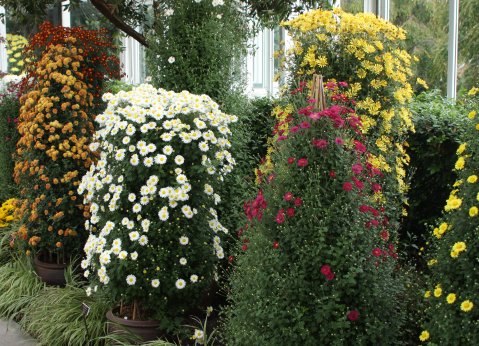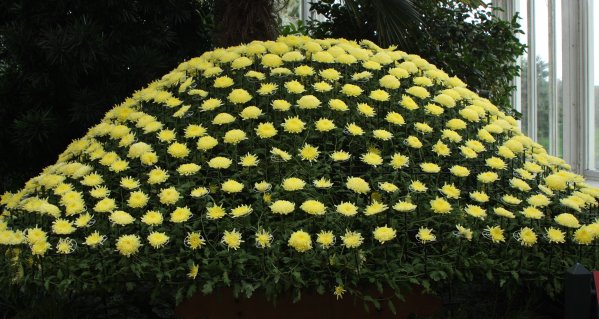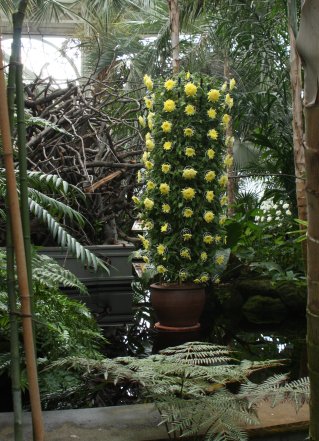 Have you ever seen a mum as elegant as these? At the New York Botanical Garden's Haupt Conservatory, an exhibition entitled Kiku:Fall Flowers of Japan showcased the unique Japanese way of growing chrysanthemums. Though the show wrapped up last weekend, I couldn't bear the thought of hoarding these photos on my hard drive.
The largest mum varieties I've ever seen (from many of the 13 classes of the flower, Spider and Intermediate Incurve among them) were pruned, pinched, and goaded into structural supports that helped shape them into the arrangements shown here. The kiku tradition demands unwavering dedication to a plant on the gardener's part. Kiku can take on many shapes, like Shino-tsukuri, an arrangement of 24 blossoms and stems made to resemble falling rain.
Ozukuri, or thousand bloom, coaxes one plant into producing hundreds of flowers in a large dome-shaped swath, synchronized to bloom simultaneously. It's a scientific art that highlights autumnal Japan, and New York City too, at least in 2011. Check out some video footage here. I know we prune and stake and tie, but do we approach any one plant with such focus and discipline? I'd be interested to hear if any Fine Gardening readers do.