If ornamental grasses were the underutilized landscape plants to finally reach popularity after the year 2000, sedges are their shady sisters that have been deservedly recognized in the last decade. These grasslike plants, in the family Cyperaceae, are among the most diverse and ecologically important plant groups in the world. The largest genus in the sedge family, Carex, is estimated to tally over 2,000 different species. Sedges are particularly abundant in wetlands but are present in almost every Midwestern plant community. Their diversity of forms and adaptability to a variety of conditions has given them a reputation as versatile garden plants. Greening up quickly in spring, smaller sedges make an excellent living mulch, while larger species can provide the foundation for matrix plantings and functional elements such as bioswales and rain gardens. Many sport showy flowers and seed heads to boot. In general, the following sedges appreciate partial sun and consistent moisture but tolerate a wide range of conditions found in the average garden.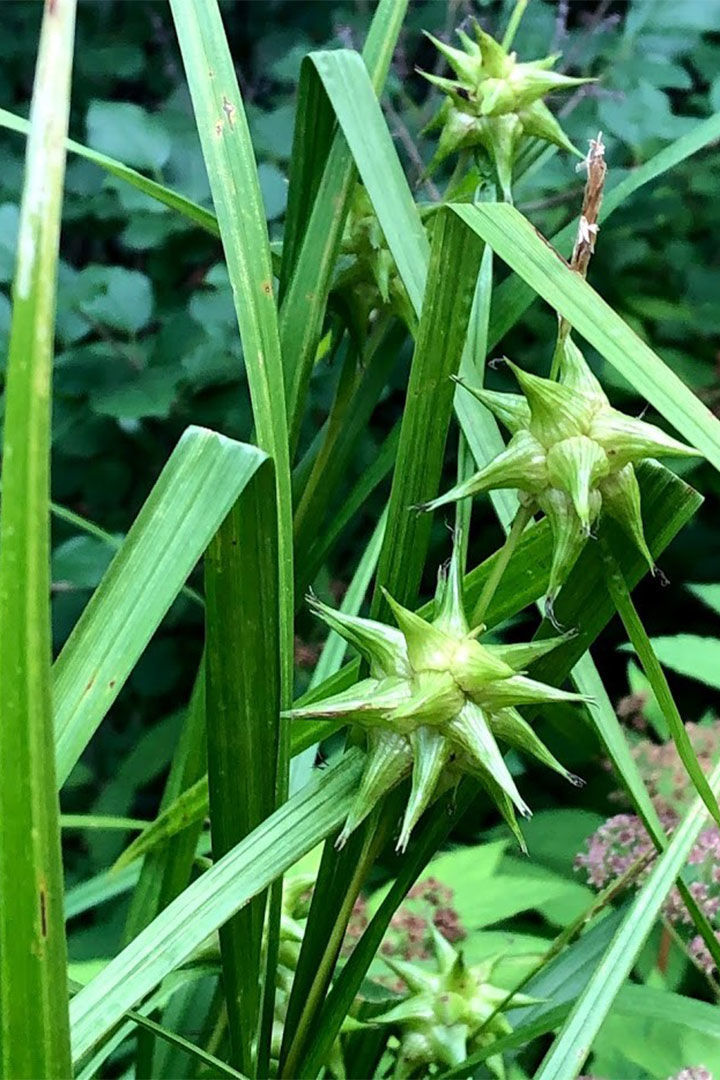 Mace sedge (Carex grayi, Zones 5–9)
Size: 18 to 24 inches tall and wide
Culture: Partial sun to partial shade and rich garden soil; needs consistent moisture in full sun
Think of mace sedge as a gateway sedge. Its sturdy upright form and midrange size make it easy to combine with other perennials. Its most appealing attribute is its spiky globe-shape seed heads, each about three-quarters of an inch in diameter, which appear in mid to late summer and hold through frost. The seed heads look dynamic in cut flower arrangements, both fresh and dried, and make mace sedge a showy container plant. With seeds like this, who needs flowers?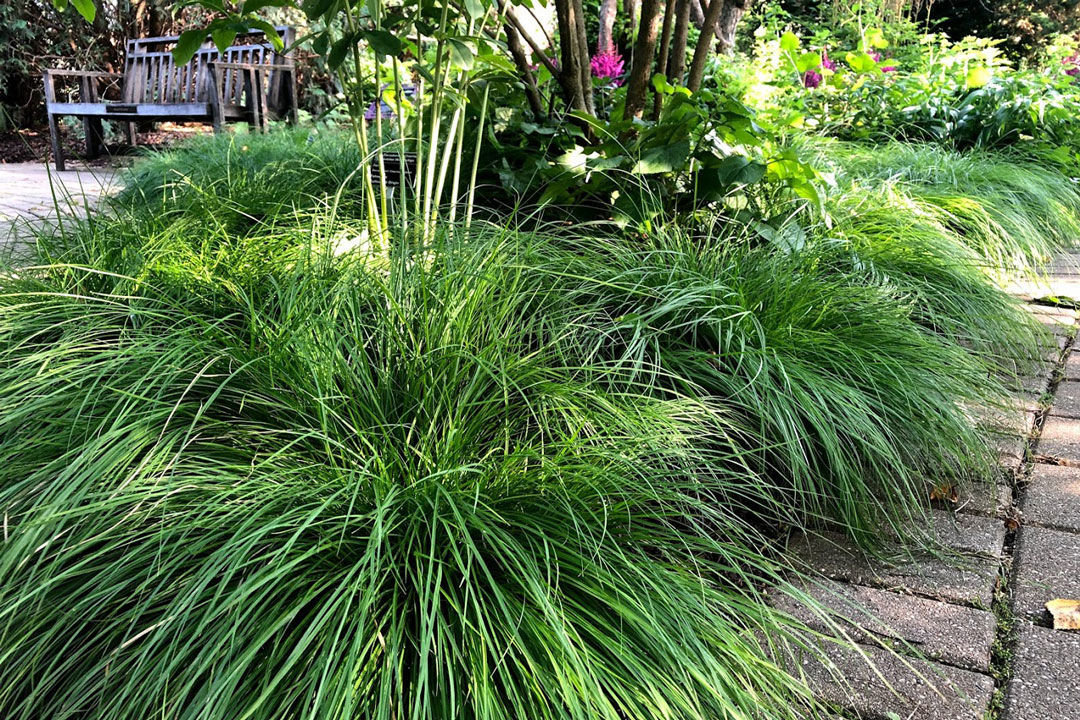 Mountain sedge (Carex montana, Zones 4–9)
Size: 8 inches tall and 12 inches wide
Culture: Partial to full shade; average garden soil
Mountain sedge's uniformly mounded shape and emerald green, threadlike foliage make it a lovely plant for edging or mass planting. Unlike some other small-scale sedges, its center does not open up to make way for new foliage during midsummer dry periods. The fine texture and tidy habit of mountain sedge make it a fitting companion in more formal planting schemes.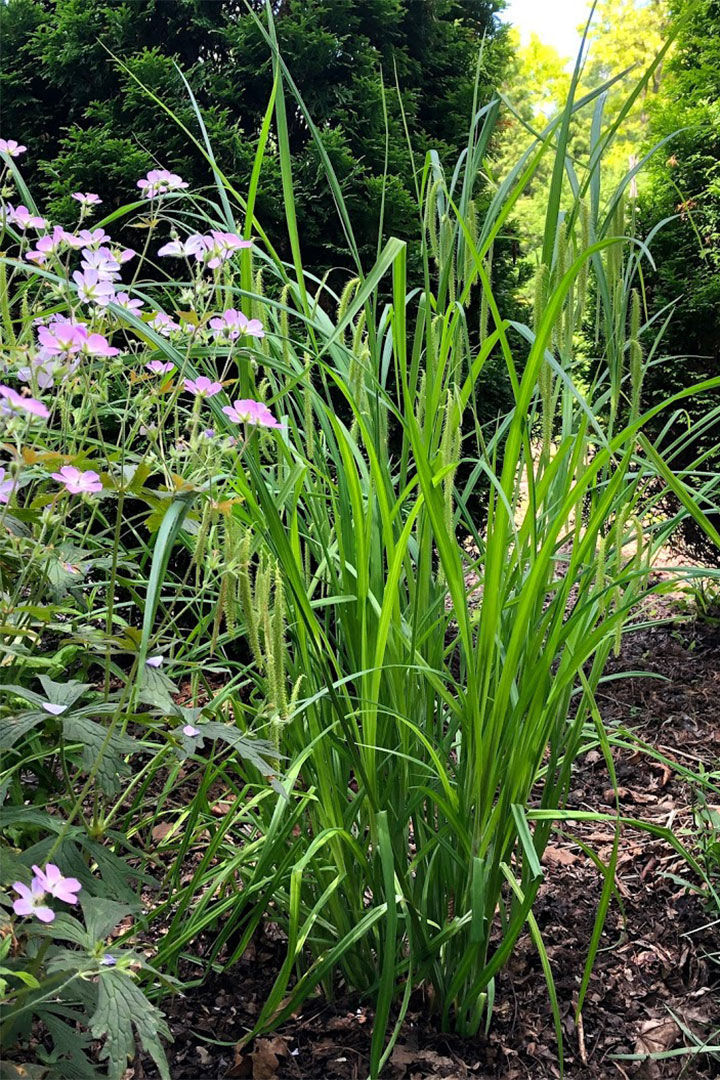 Fringed sedge (Carex crinita, Zones 3–9)
Size: 30 to 40 inches tall and 24 inches wide
Culture: Partial to full sun; appreciates consistent moisture and tolerates periodic flooding
Growing with a graceful, arching habit to a height of 3 to 4 feet, fringed sedge's dangling tassel-like seed heads sway in the slightest breeze. Even with its height and relaxed form, fringed sedge holds its shape well throughout the growing season. Complement its easygoing nature with the clambering habit and purple leaves of 'Espresso' spotted geranium (Geranium maculatum 'Espresso', Zones 3–8) and airy white bowman's root (Porteranthus trifoliatus, Zones 4–8).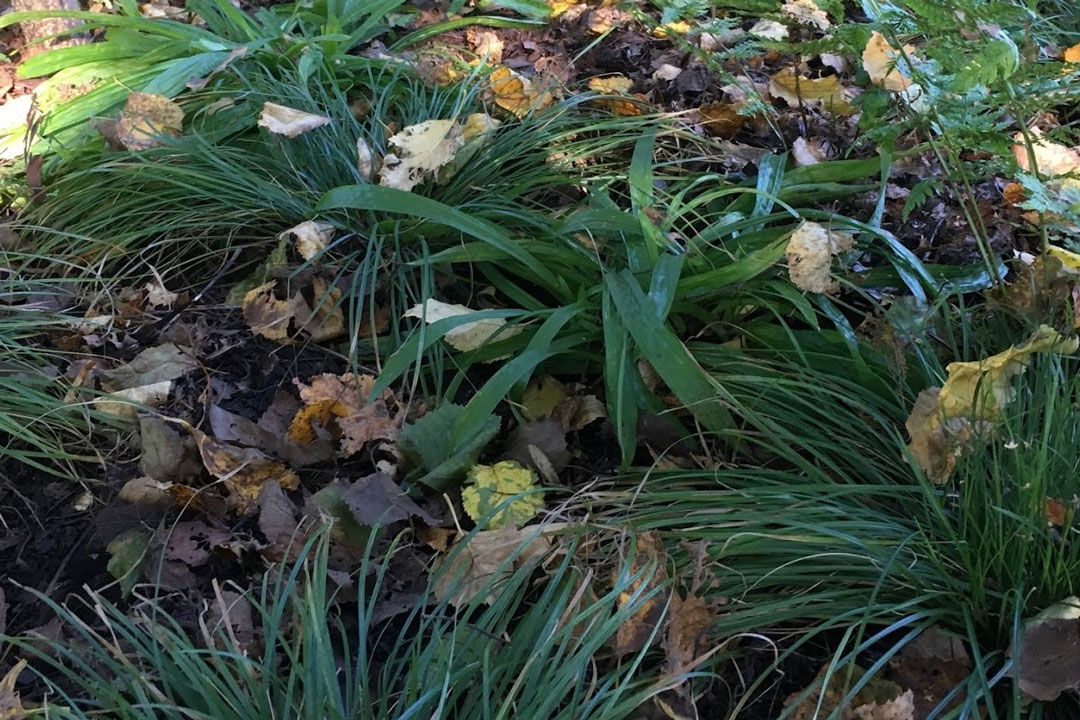 Seersucker sedge (Carex plantaginea, Zones 4–8) and James' sedge (Carex jamesii, Zones 4–8)
Size: 12 inches tall and 12 inches wide
Culture: Partial to full shade; average garden soil
Ground cover sedges are often used as a living mulch to cover soil early in the season, decrease moisture loss and erosion, and shade out seedling weeds between other perennials. While serving a utilitarian function, the simple combination of seersucker sedge and James' sedge makes an attractive mix. James' sedge sports extremely fine foliage and a mounded habit, which contrasts with seersucker sedge's broad crinkled leaves and fun, dark-colored flowers in early spring.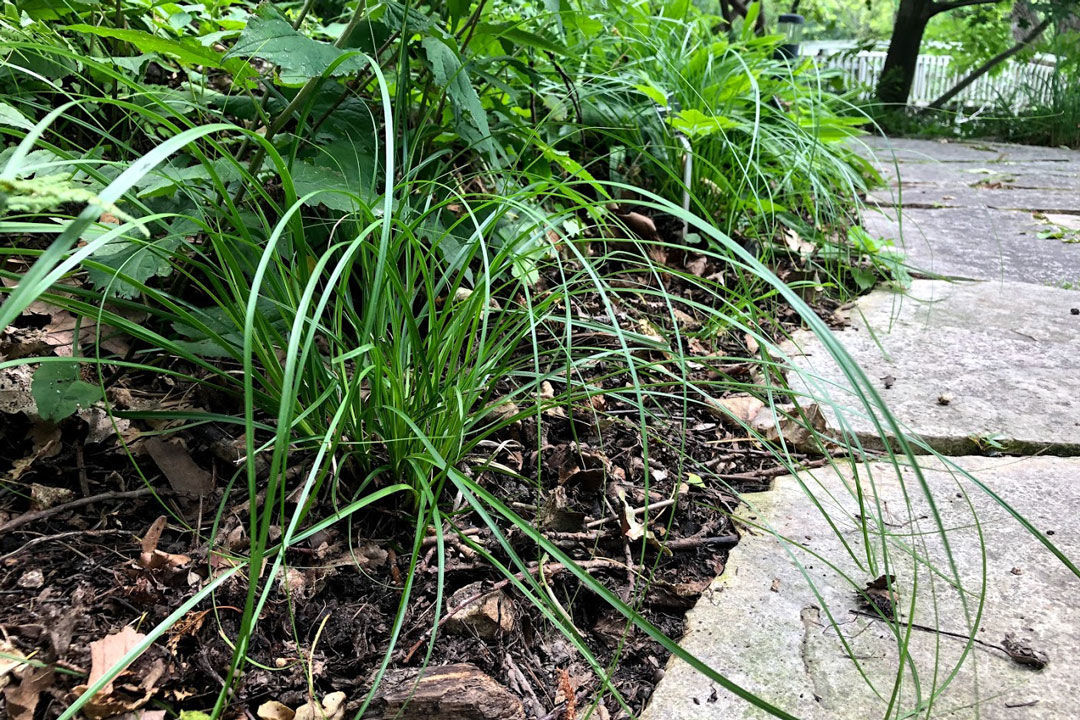 Cherokee sedge (Carex cherokeensis, Zones 5–9)
Size: 12 to 16 inches tall and wide
Culture: Looks best in full to partial shade with regular moisture; tolerates heat, full sun, and periodic dry conditions
After spotting the crisp texture and glossy, apple-green foliage of Cherokee sedge in a Zone 6 garden, I was dying to try it here in my Zone 5 Wisconsin garden. With good snow cover, this semi-evergreen sedge sailed through this winter's polar vortex and was ready to go in spring, requiring only a minimal touch-up of faded leaf tips before it was ready to highlight partial shade plantings and early season containers.
Spend a little time getting to know and planting a few of these garden-worthy sedges, and I guarantee that your sedge collection won't stop there!
Erin Presley is a horticulturist at Olbrich Botanical Gardens in Madison, Wisconsin.