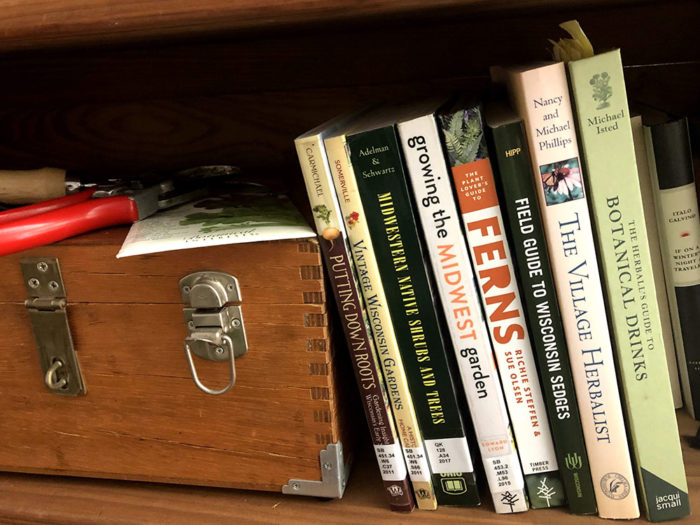 Although our gardens may be down for a long winter's nap, that doesn't mean gardeners should enter complete dormancy. Considering new gardening possibilities and challenges offers mental engagement in winter. Check out my book recommendations by Midwestern garden authors below to open your mind to new ideas for the upcoming year!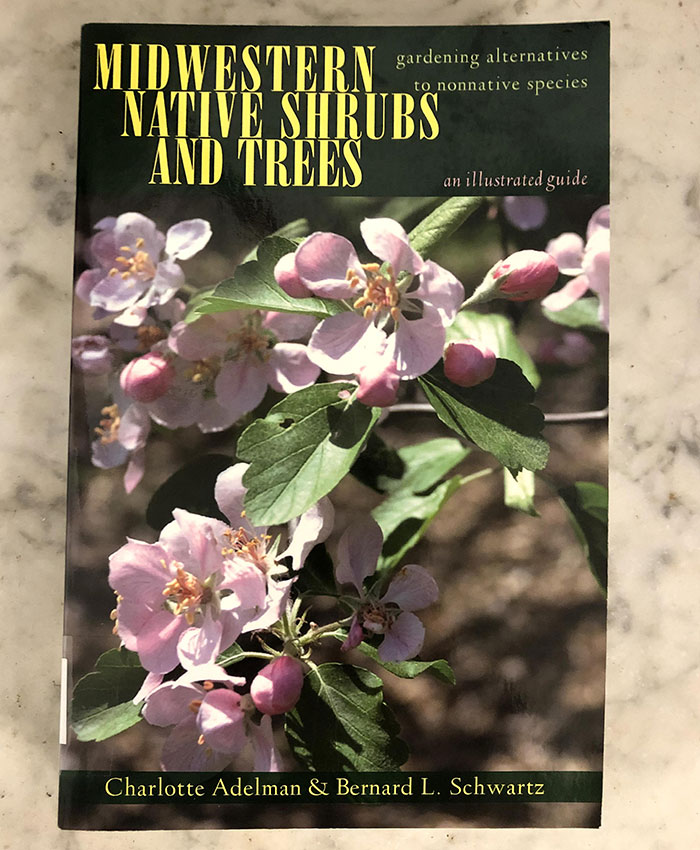 Adelman and Schwartz encourage gardeners to reach beyond many of the nonnative woody ornamentals commonly offered in garden centers and consider native plants instead. Midwestern native plants support our pollinators and other wildlife. They are adapted to our climate, so they usually require less maintenance and are exceptionally hardy.
A great book to take to the garden center, Midwestern Native Shrubs and Trees is organized so you can look up any woody plant in question and find recommended native plants with similar ornamental and cultural attributes, along with a description of their ecological benefits and some fun facts. The photography is extensive but not overly polished, aptly showcasing the simple beauty of native plants in real-life landscapes.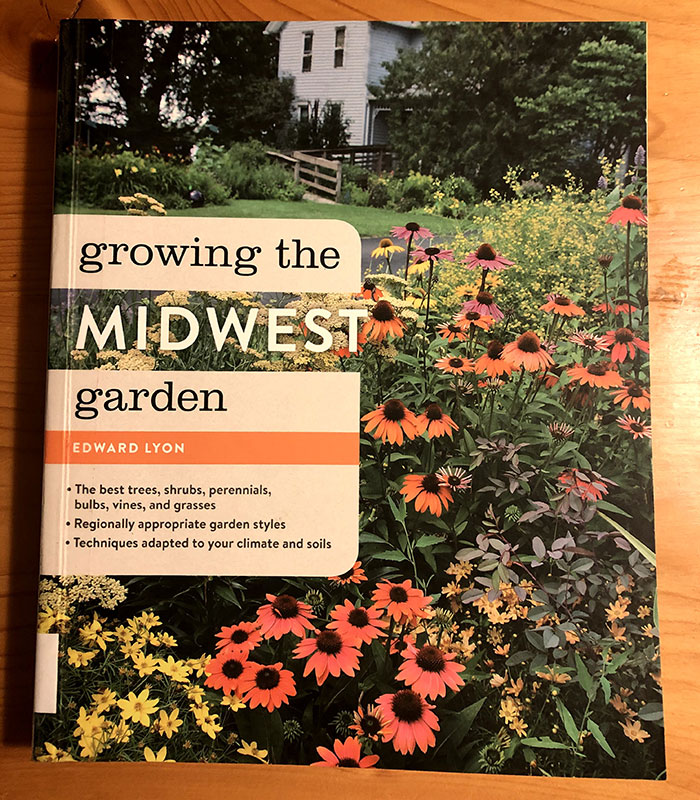 An overall guide to techniques and plant selections for the Midwest may sound like a daunting read, but savvy and stylish horticulturist Ed Lyon, director of Reiman Gardens in Ames, Iowa, has always been known for putting his own unexpected twist into garden spaces, and this gardening guide reflects his casual and fun-loving style. Although this book is packed with knowledge and photos gleaned from Ed's decades working in public gardens in the Midwest, Ed's friendly tone makes it an approachable read and a good book for beginning gardeners. His compendium of plant recommendations is a no-nonsense resource for gardeners seeking information on a plant's true performance in our climate.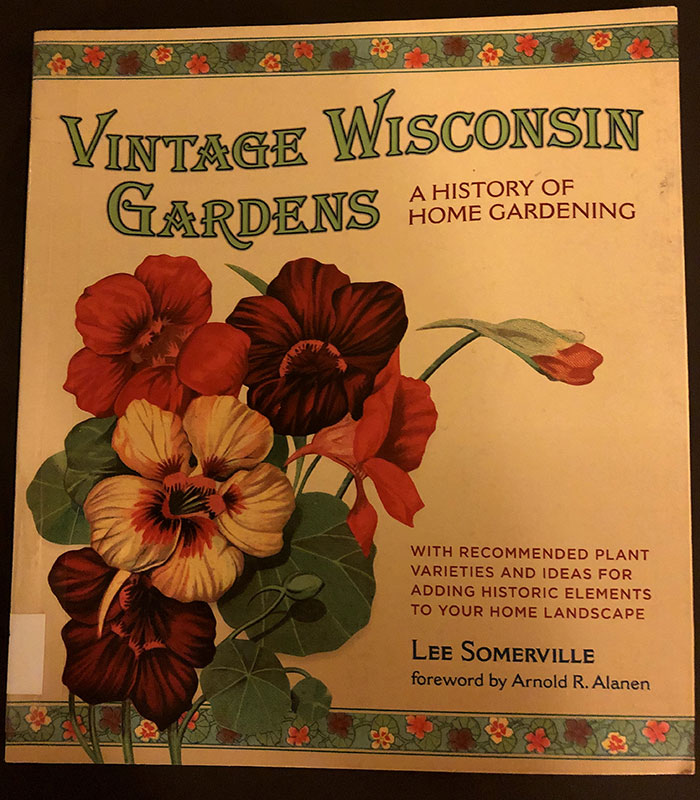 When I'm seeking to explore my gardening roots, whether to interpret a traditional garden style or rediscover tried-and-true flower varieties, I reach for this book that describes the history and evolution of garden styles and trends in Wisconsin since the mid-1800s. Excerpts from the Wisconsin State Horticultural Society's publications between 1869 and 1930 yield detailed insights to what home gardeners concerns and interests were at the time and remind us how cyclical trends are. Victorian-era gardeners in Wisconsin loved flashy tropical plants, just as today's urban condo dweller seeks bold tropicals for a low-maintenance, instant-impact balcony garden. Looking back at historical gardens yields both perspective and inspiration for today.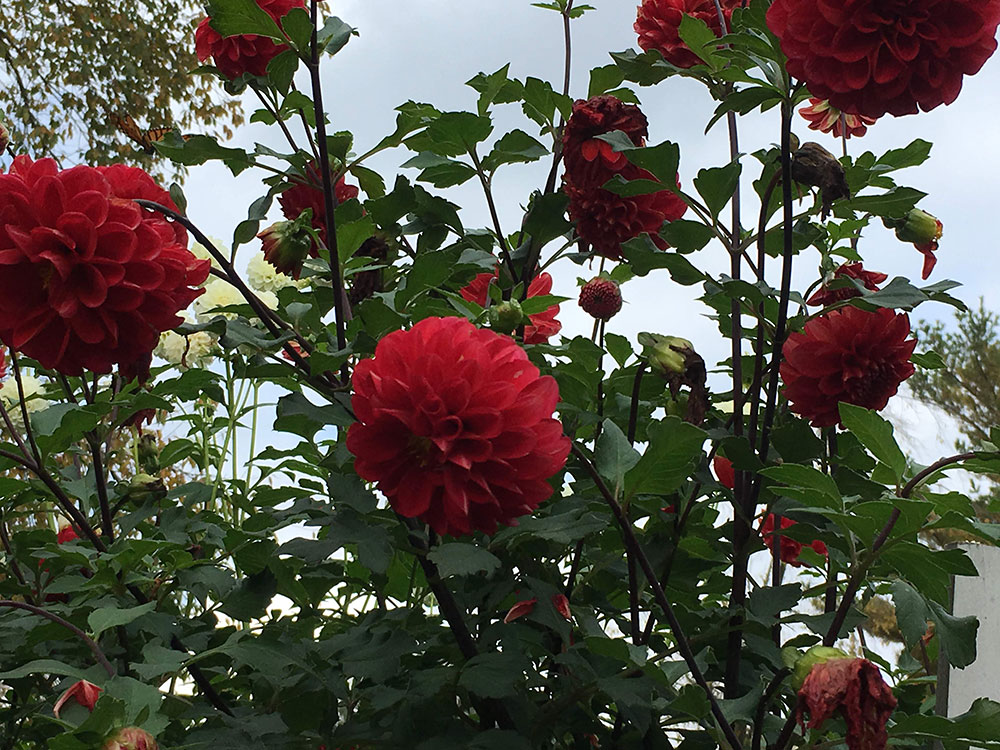 Winter can be a time of lethargy as we gaze out the windows at our snowy gardens. However, focusing on reading and brainstorming for the upcoming season can help pass the time, lift our spirits, and ensure that when our spring gardens are ready to burst into action, we are too!
—Erin Presley is a horticulturist at Olbrich Botanical Gardens in Madison, Wisconsin.