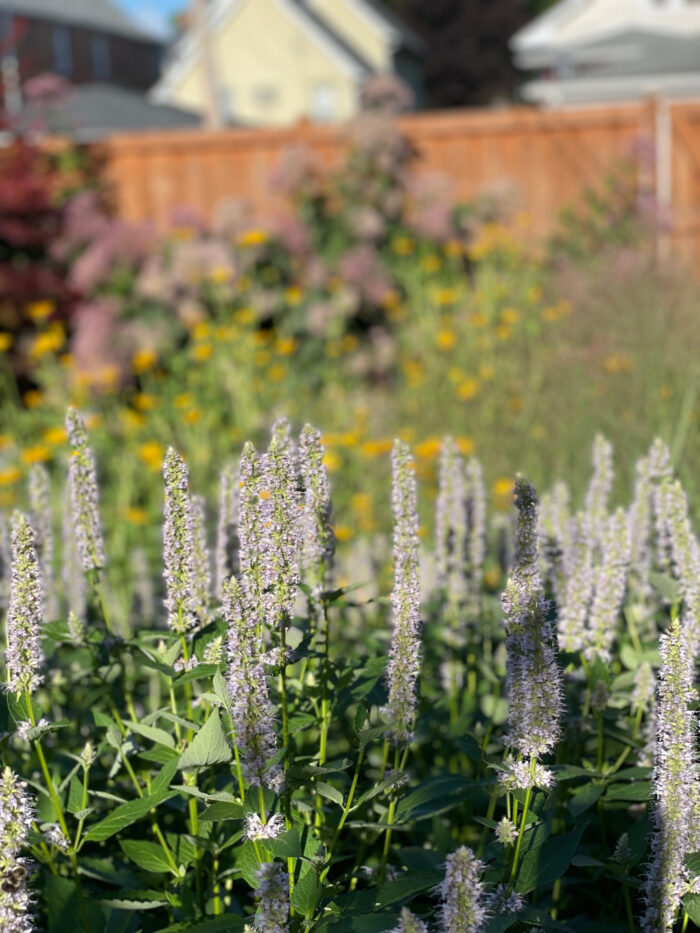 My name is Enrique Zuniga. My husband, Christian Altman, our three dogs, and I live in Forest Park, Illinois (Zone 5b), which is located just west of downtown Chicago. Both Christian and I have had a love of gardening since we were children, but we fully tapped into our inner gardener when we were presented with the opportunity to work with a yard full of turf grass when we moved to our current house in 2017. The vast majority of the yard gets full sun, so we decided to remove large patches of turf grass and plant sun-loving perennials that are mostly native to Illinois.
Since we have done all of the landscaping work ourselves, we have done one garden project each spring/summer since 2017. We spend a lot of time out in the yard with our dogs, so we decided to make the garden as interesting as possible with different colors, shapes, sizes, textures, and smells. Our favorite flowers change throughout the growing season, depending on whether they are attracting hummingbirds, bees, moths, flies, or butterflies.
There is nothing more rewarding than seeing the reaction of visitors to our garden. The garden is at a point where we can dig up and give away volunteer plants to friends and neighbors. Most times they come over to our house to pick up the volunteer plants, and every single person is in awe of what they see when they enter the garden.
Though we are located in a densely populated urban area, we know that the right plants can not only draw in human admirers, but they can lure in the nature that we all need in our lives.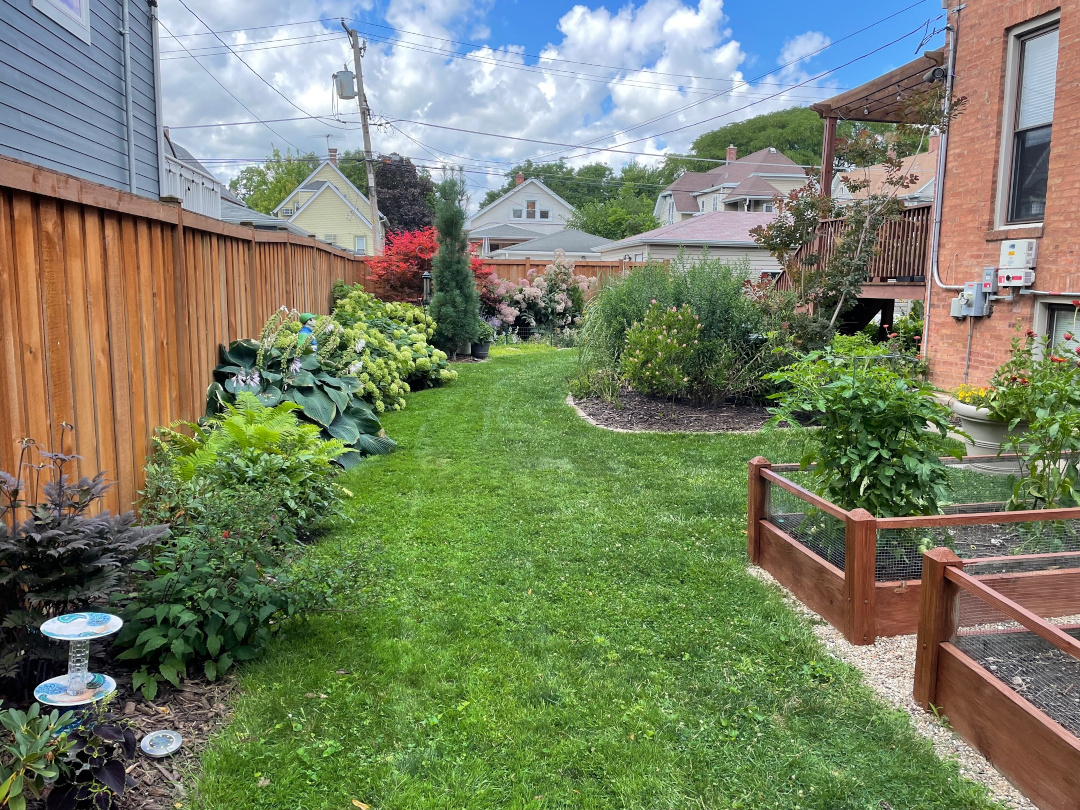 Tidy grass paths lead to lush, healthy plants. Raised beds for vegetables are to the right, with screen sides that keep animals out (and look great while doing so).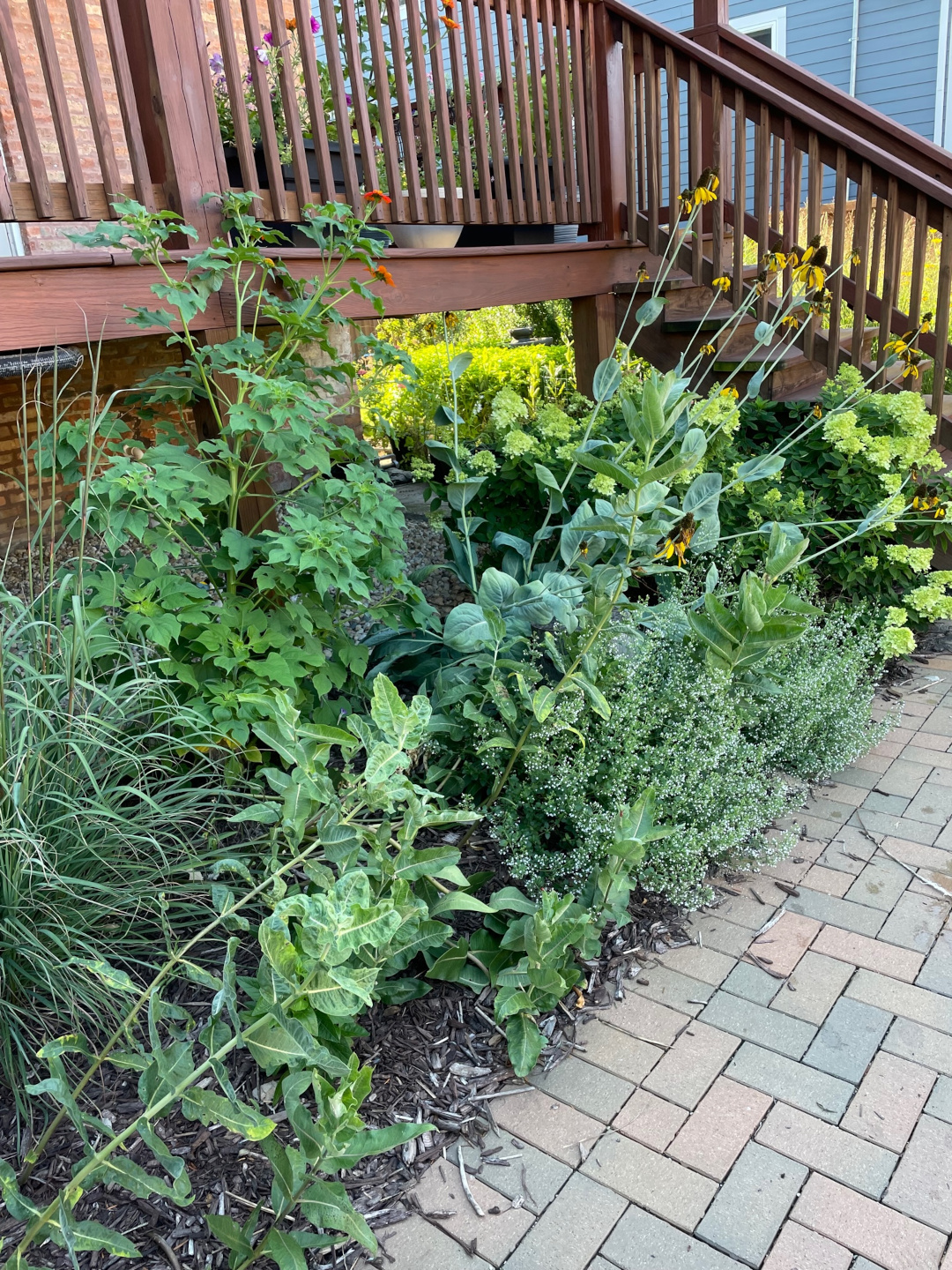 Every patch of earth is a place to garden. Notable plants here include Rudbeckia maxima (Zones 4–9), with silver foliage and tall stems of yellow flowers, some common milkweed (Asclepias syriaca, Zones 3–9), and clumps of calamint (Calamintha nepeta, Zones 5–7) that provide airy masses of flowers to tie it all together.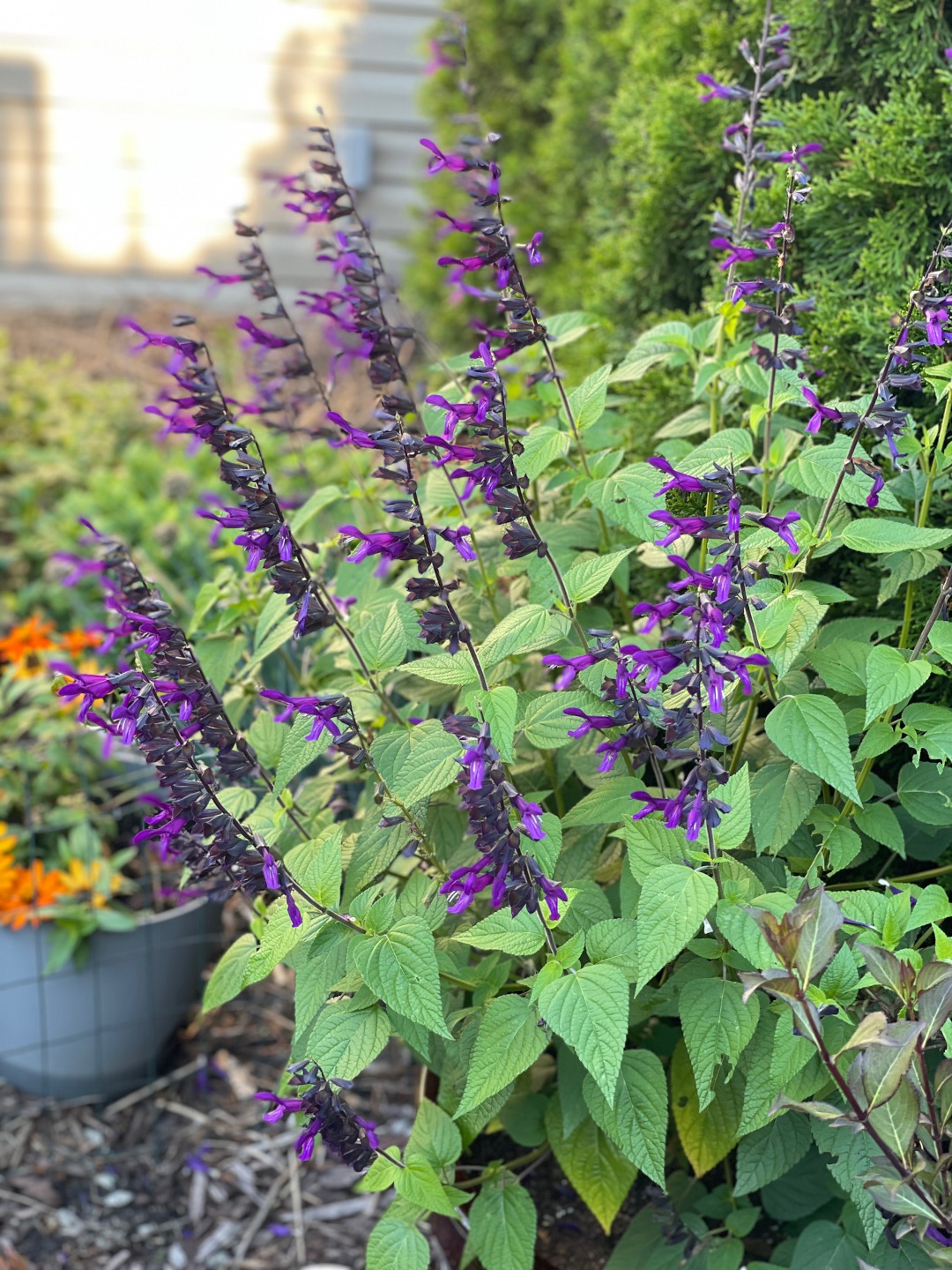 Anise-scented sage (Salvia guaranitica, Zones 8–10) has tall spikes of purple flowers much loved by bees and hummingbirds.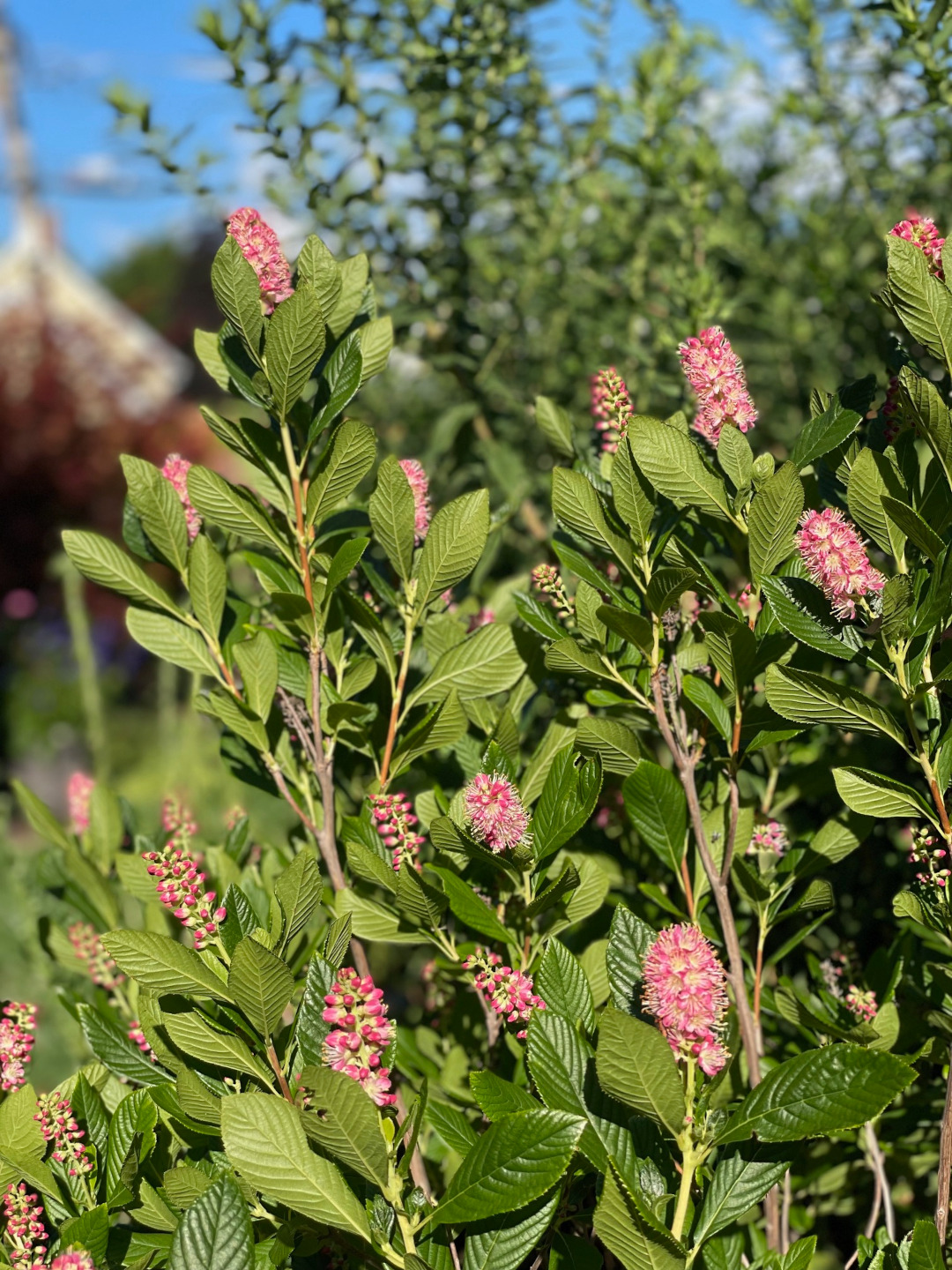 Summersweet (Clethra alnifolia, Zones 3–9) is a native shrub with fragrant flowers that are white or—as with this cultivar—pink.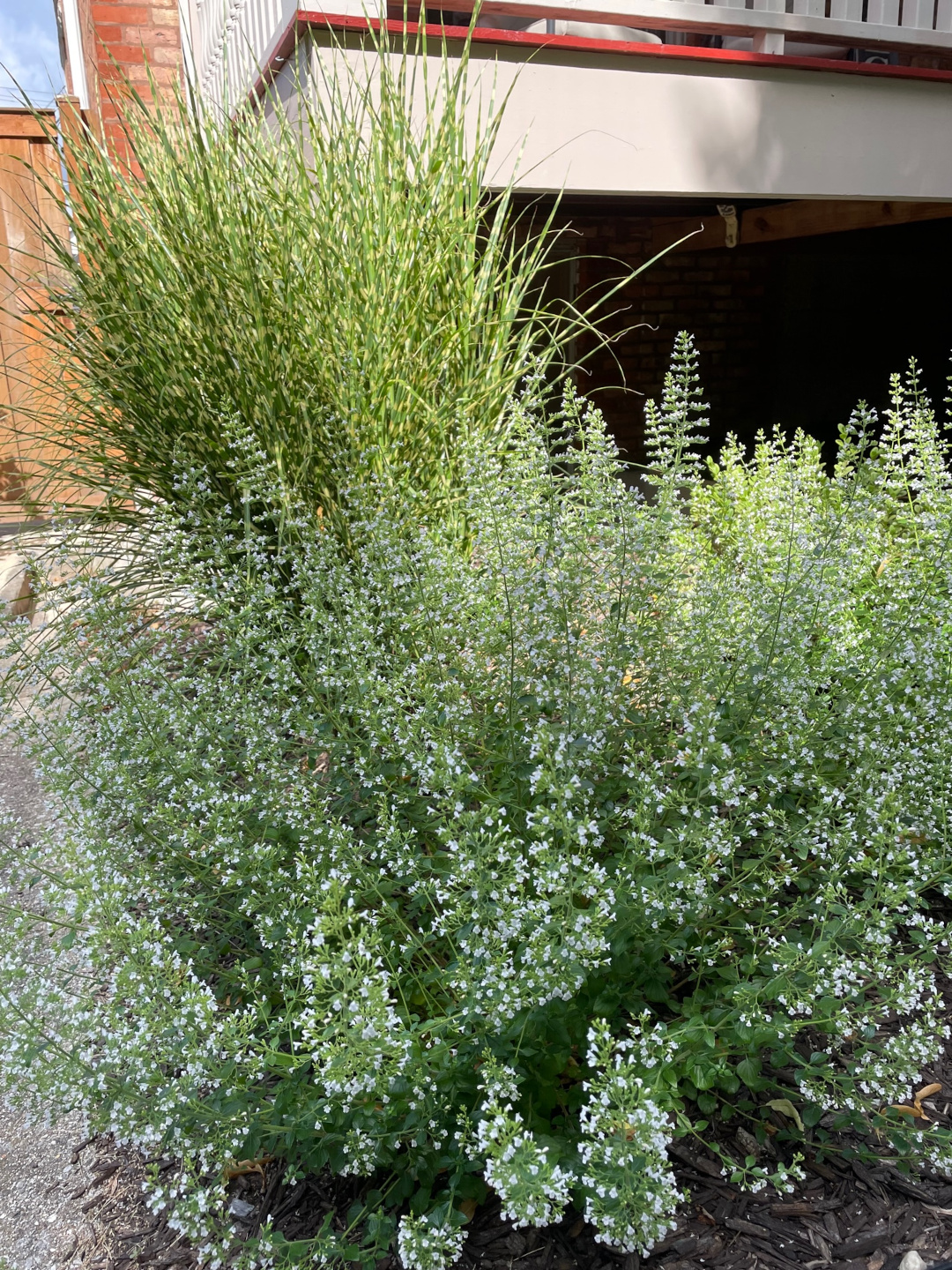 Calamint is a workhorse plant. Each flower may be small, but they are produced in huge numbers of a long spell in the summer, and bees love them.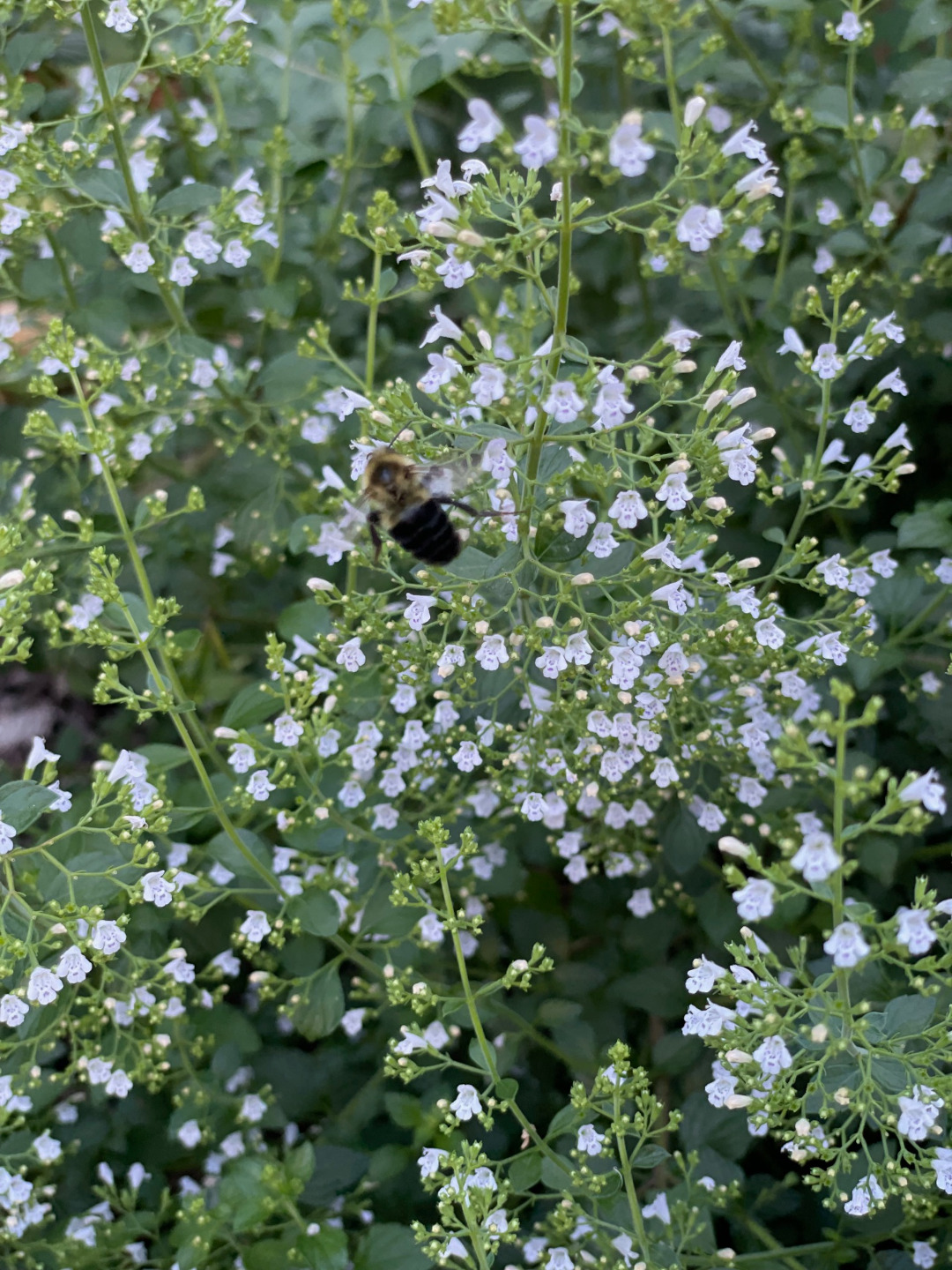 A bumblebee has stopped by for pollen and nectar.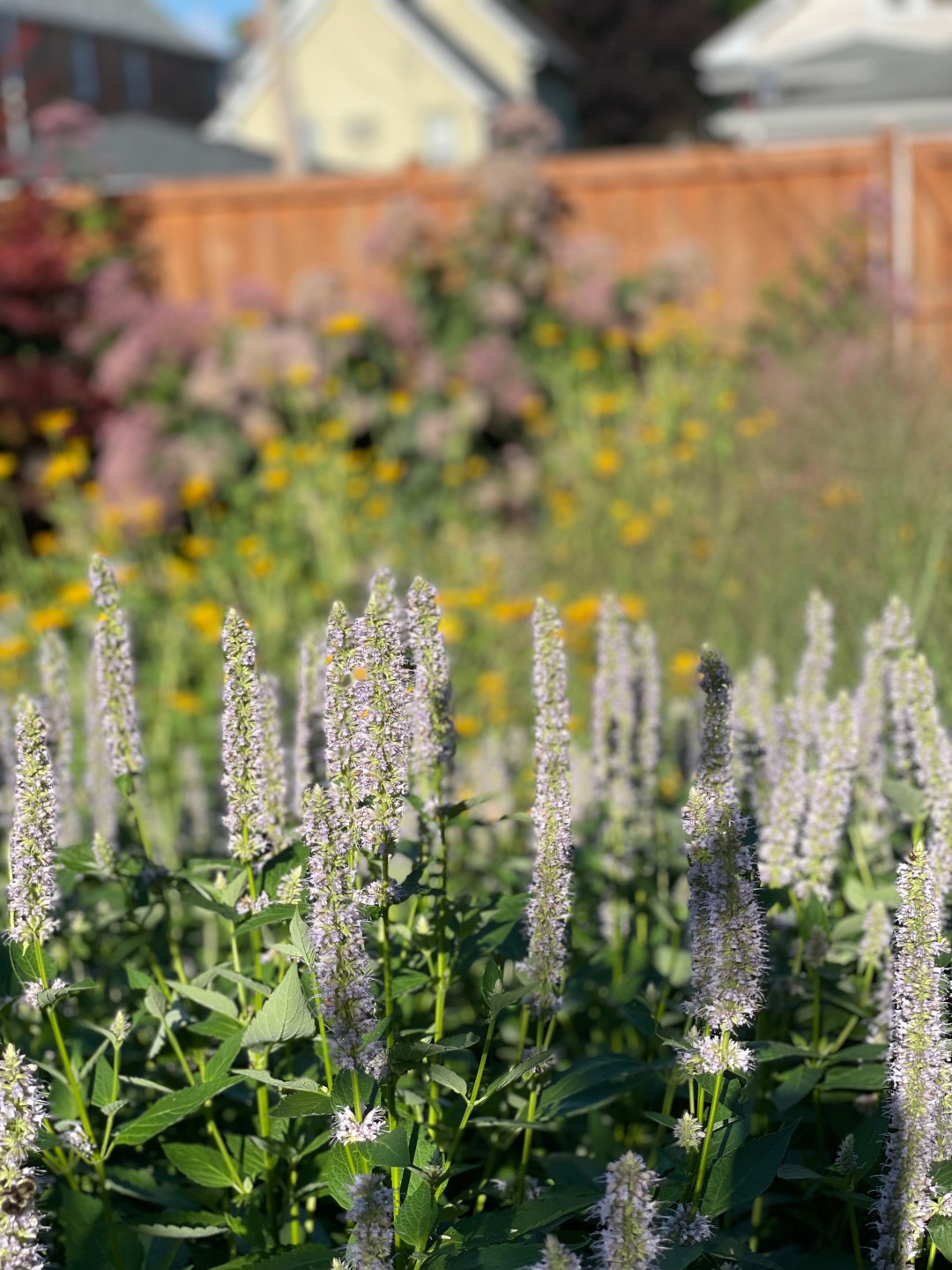 Agastache (Agastache fortunei, Zones 4–9) is another favorite for pollinators.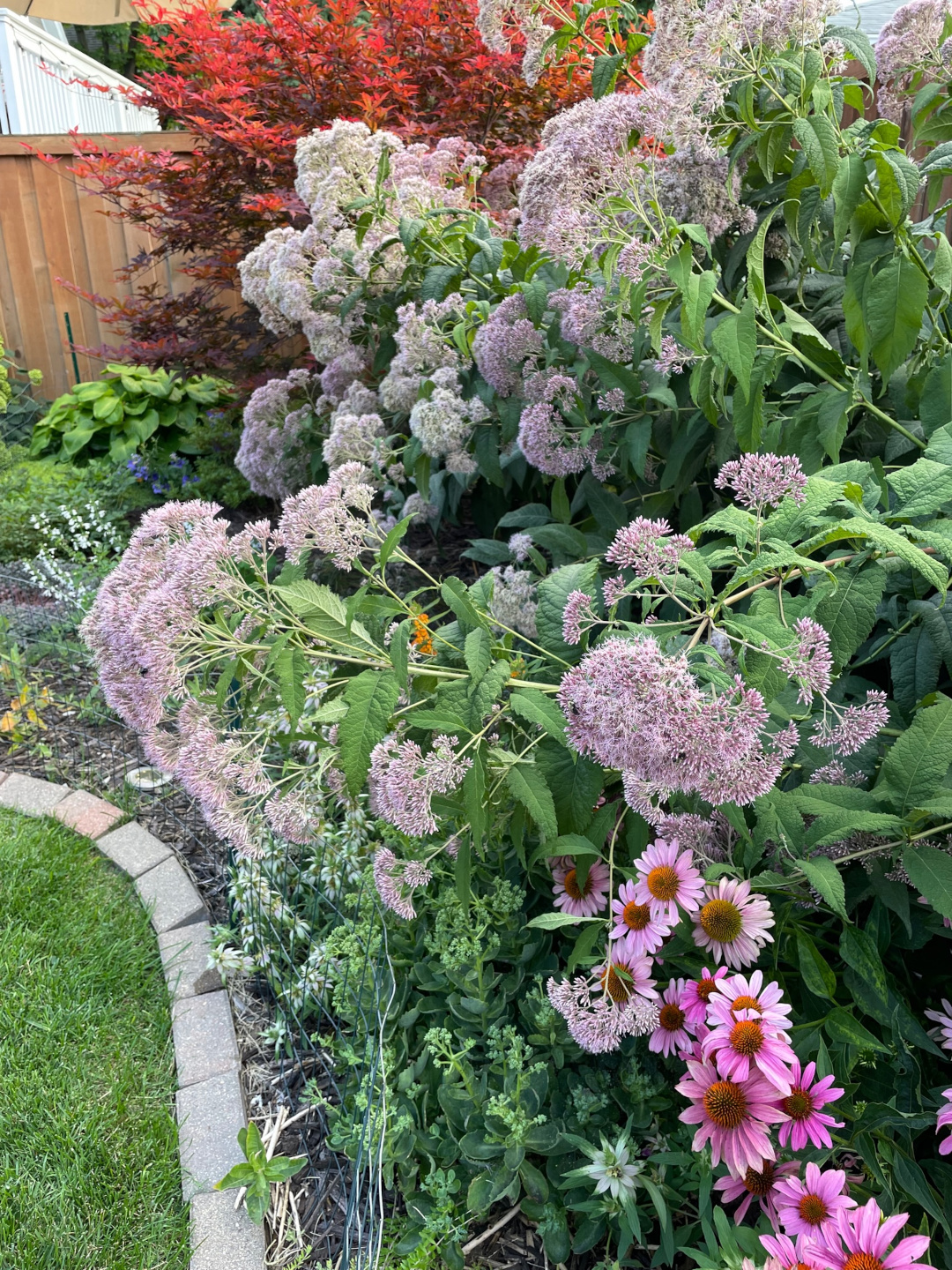 Joe Pye weed (Eutrochium, Zones 4–9) is a great native perennial with a bold presence in the garden and masses of flowers in high summer.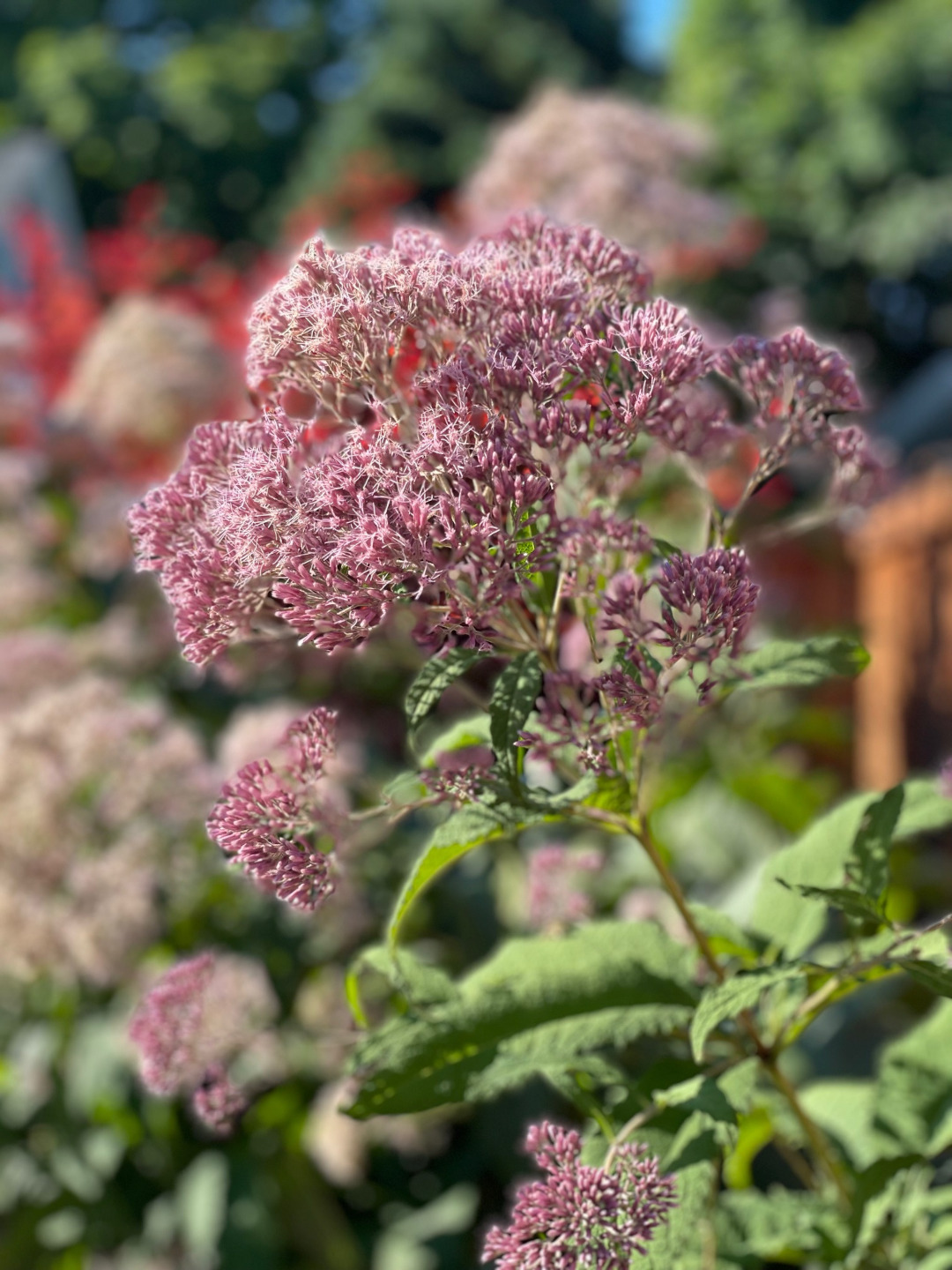 Details of the Joe Pye weed flowers.
Enrique sent in so many great photos of his garden that we'll be back tomorrow to see more!
Have a garden you'd like to share?
Have photos to share? We'd love to see your garden, a particular collection of plants you love, or a wonderful garden you had the chance to visit!
To submit, send 5-10 photos to [email protected] along with some information about the plants in the pictures and where you took the photos. We'd love to hear where you are located, how long you've been gardening, successes you are proud of, failures you learned from, hopes for the future, favorite plants, or funny stories from your garden.
Have a mobile phone? Tag your photos on Facebook, Instagram or Twitter with #FineGardening!
Do you receive the GPOD by email yet? Sign up here.