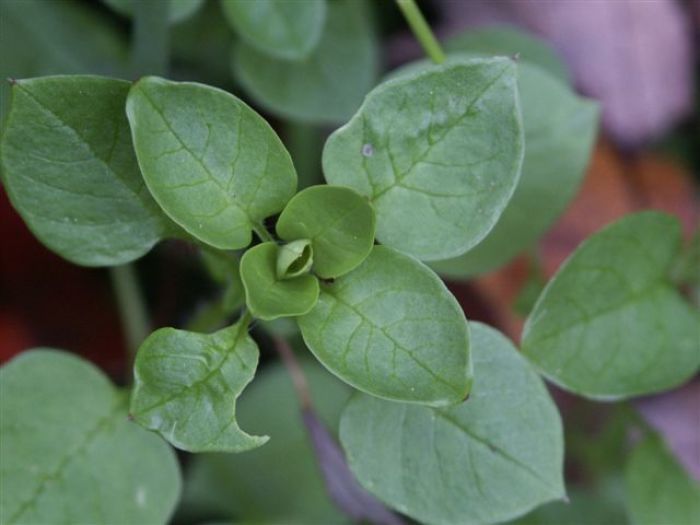 Ingredients:
12 extra-large eggs
1-1/2 cups whole or 2% milk
Salt and freshly ground pepper
1/2 teaspoon Hungarian paprika
1-1/2 tablespoons extra-virgin olive oil
1 tablespoon unsalted butter
1 small onion, minced; about 3/4 cup
3 to 4 ounces shiitake mushrooms, brushed clean, stemmed, and torn or cut into pieces
3 large cloves garlic, minced
2 cups chopped packed greens (I used about 1 cup chickweed, 1/2 cup Italian flat-leaved parsley, 1/3 cup sorrel, and a few tablespoons of sweet marjoram which was a great combination)
3 slices whole-wheat bread, torn into crumbs
1 cup grated sharp white cheddar cheese
1/2 cup finely grated Parmesan
A great brunch dish, or quick lunch or supper, this recipe is easily put together and can actually be prepared a few hours ahead of time and refrigerated. Remove from the fridge about 30 minutes before baking.
The ingredients are fairly versatile. Use the best greens that you have in season; some other good choices are: spinach, baby chard, dandelion leaves, arugula, watercress, nettles (pick with gloves!), basil, dill, cilantro, etc. I like the flavor of shiitakes here and oyster mushrooms would be good–portabellas are a bit overwhelming for this–common button mushrooms or Creminis will work. Other cheeses like Swiss or Gruyere can be used in place of the cheddar.
Preheat oven to 350º F and butter a 2-1/2- to 3-quart ovenproof dish, preferably more shallow than deep.
Break the eggs into a bowl and beat them with a whisk for a minute or two, until well combined. Add the milk to the eggs and season well with salt and freshly ground pepper; add the paprika and whisk to combine.
Heat a large sauté pan over medium heat, add the oil and butter; when the butter is almost melted, add the onions and stir. Sauté the onions for about 3 minutes. Add the mushrooms, stir and cover the pan, reduce heat to medium-low. Cook for 2 to 3 minutes, stirring once or twice. Add the garlic and the greens, toss well, and cover the pan. Cook for about 2 minutes until the greens are just wilted, stir, and remove pan from heat. Season the greens with salt and pepper. Add the breadcrumbs and toss well.
Add the cheddar and parmesan to the milk and eggs along with the greens and breadcrumbs and stir to mix. Pour the mixture into the prepared dish and spread evenly. Bake in a preheated oven for 30 to 35 minutes until the eggs are just set in the center and a knife comes out clean, and the top is just turning golden brown. Let sit for 5 minutes and serve hot.