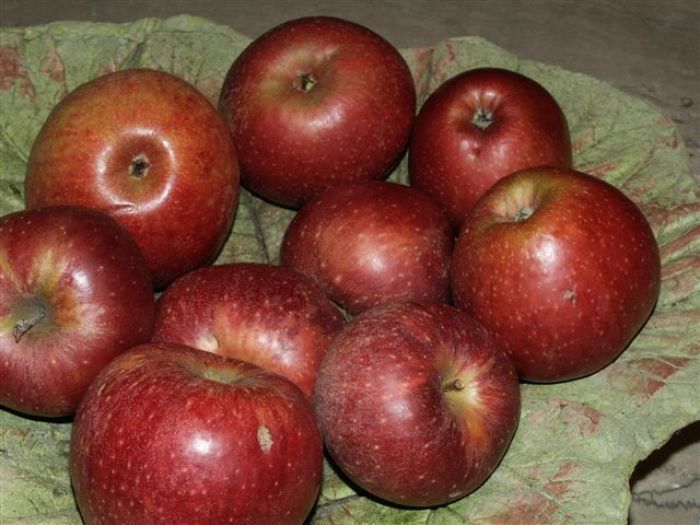 Fall and winter months, we are fortunate to have an abundance of apples and pears. My father-in-law likes to drive up to Frederick, Maryland, and buy apples at the orchard there and brings us back a bag or basketful. We have local orchards just down the road, too. We store the apples in our cold room in the basement and they keep over the winter months.
I love a crisp apple–never mushy–with both tart and sweetness, tending towards red-skinned varieties. My personal favorites are Nittany, Honey Crisp and Stayman Winesaps, which make a rosy-hued applesauce. I don't prefer green apples, except maybe in pies with a lot of sweetener added—I guess they are too tart for me.
Sure, we eat lots of apples out of hand or sliced, and pears too. However, our family favorite is homemade applesauce. It is good warm just after it is made, at room temperature, and cold from the fridge. If we have time and an abundance all at once, we make sauce and can it. However, mostly I make a batch just about every week or two during cold weather. It is easy, can be done while you are doing other things in the kitchen, and it makes the house smell wonderful.
I like applesauce on cottage cheese or with yogurt for breakfast accompanied by toast with nut butter. It is a very pleasant and companionable flavor combination. It is good on oatmeal, pancakes and waffles. Applesauce is a great snack food all on its own. It can be used in muffins and cake and on gingerbread and is very good on vanilla, dulce de leche or butter pecan ice cream. Make some today!
Click here for Susan's homemade applesauce recipe.