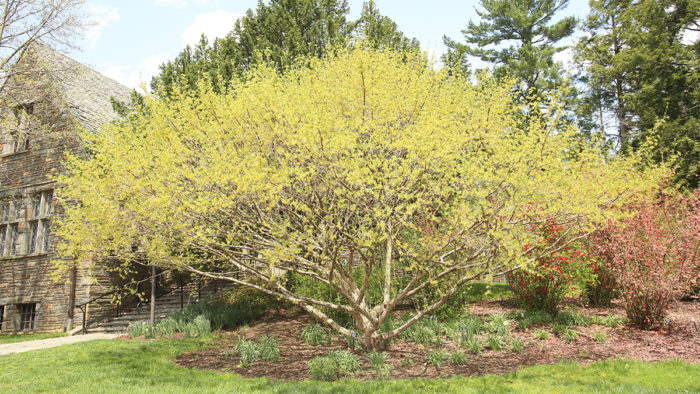 After several months of white, and several more of brown, seeing that first glimpse of spring color can be an invigorating sight. If you are looking to add a little early spring life to your landscape that isn't in the form of tulips (Tulipa spp. and cvs., Zones 3–8) or daffodils (Narcissus spp. and cvs., Zones 3–9), consider doing so with an early-blooming shrub.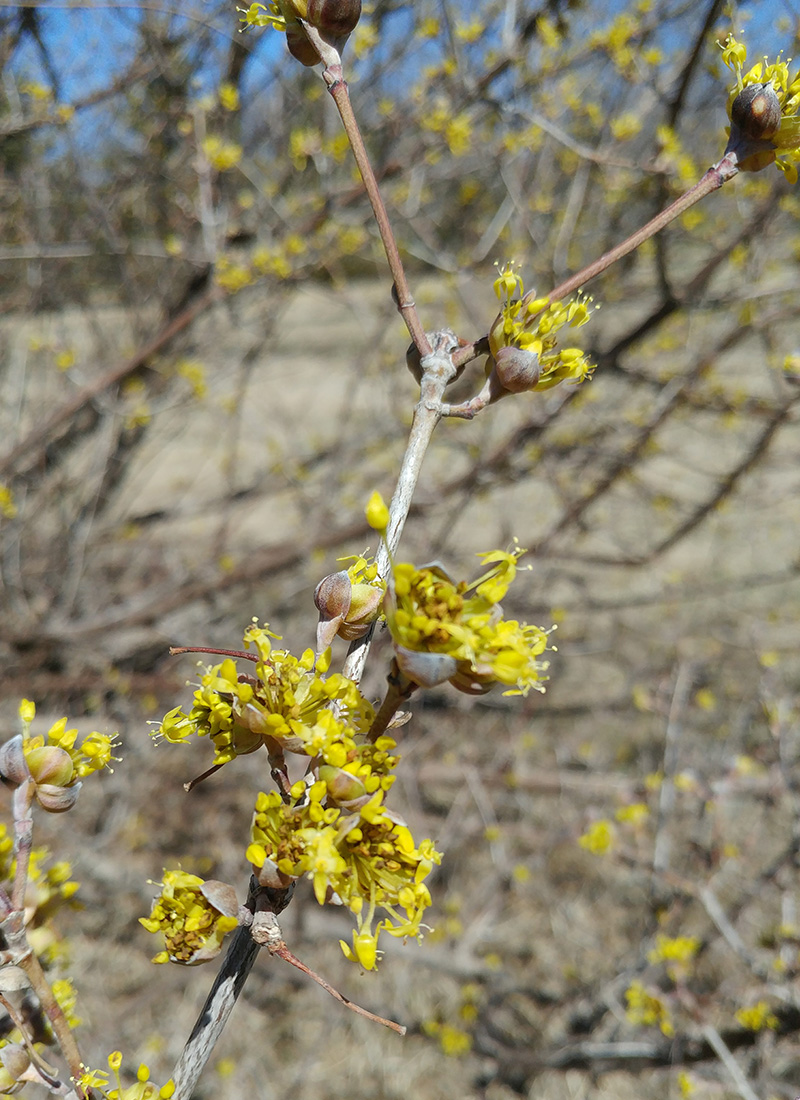 Many of us are familiar with typical early-blooming shrubs such as forsythia (Forsythia spp. and cvs., Zones 3–8), with its cheery yellow blooms, but are you aware of a shrub that is covered with equally cheerful yellow blooms that come into flower a little earlier and are followed by edible fruit midsummer?
Cornelian cherry dogwood (Cornus mas, Zones 4–8) is a long-cultivated species that sports bright yellow blooms in early spring that can last for three weeks or longer. It is a large multistemmed shrub or small tree typically growing 15 to 25 feet tall and 12 to 20 feet wide. It's best used as a hedge, screen, or foundation plant, but it can be easily pruned into a tree with a rounded form. Bright red fruit appear in late July and have a tart flavor typically used in making preserves and syrups. If red isn't your favorite color, cornelian cherry dogwood also comes in varieties that host yellow fruit ('Flava') and white fruit ('Alba'). 'Variegata' is a variety with a variegated leaf form that makes an especially fun addition to a large landscape.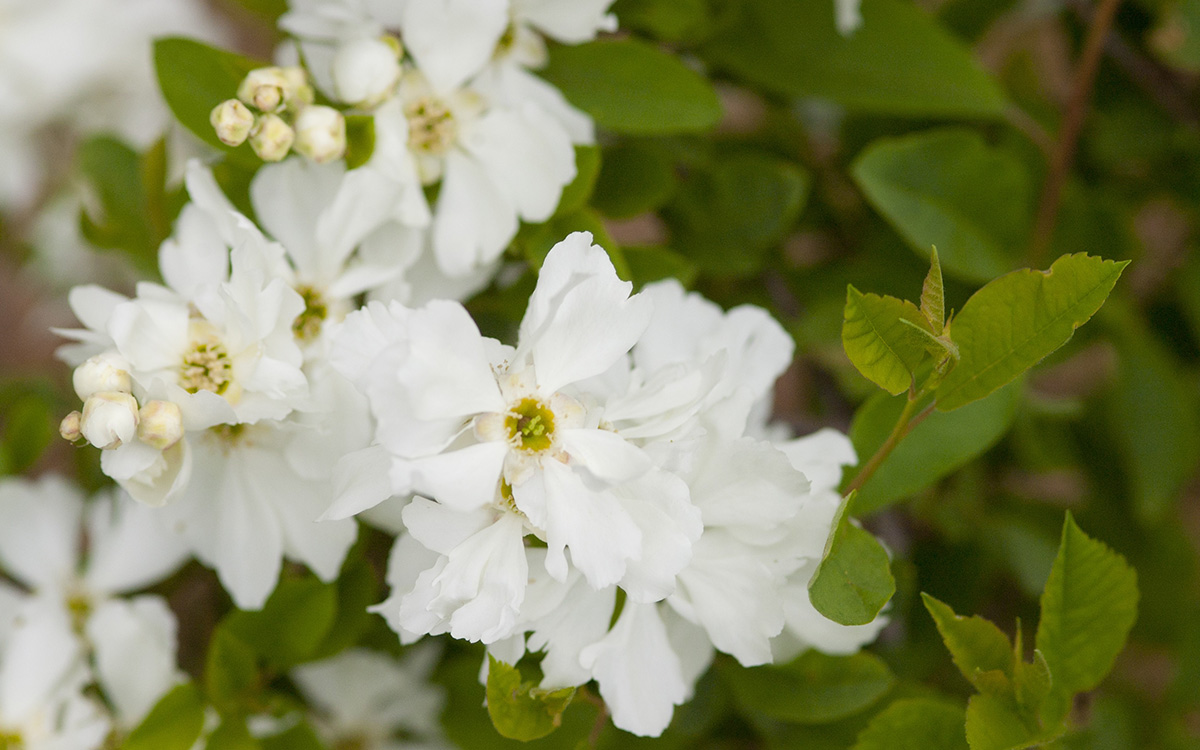 Lotus Moon™ pearlbush (Exochorda × macrantha 'Bailmoon', Zones 3–7) is an early spring-flowering shrub that can easily find a home in any landscape with its compact and upright form that grows only 4 to 5 feet tall and 3 to 4 feet wide. Round flower buds resembling pearls adorn branches that give way to large white blooms in early spring, providing a nectar source to early butterflies. This shrub has bright green foliage and is low maintenance and deer resistant.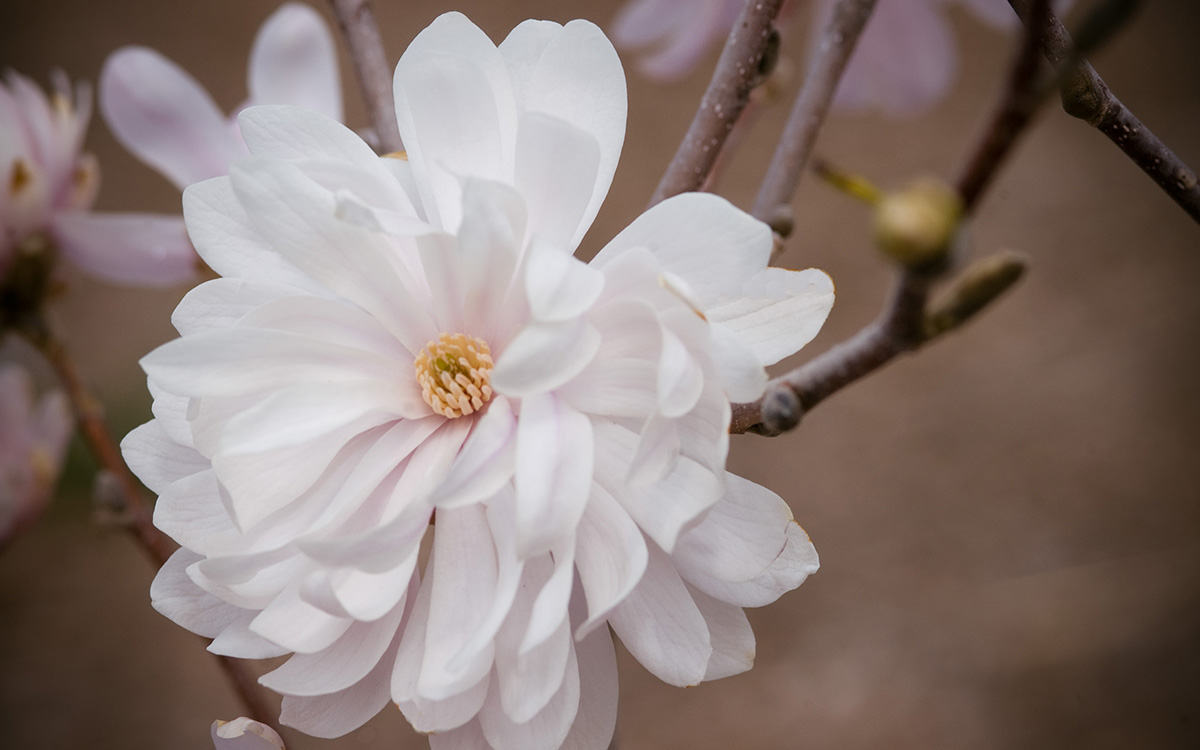 Magnolias aren't only for the South! Those of us in the Northern Plains can also enjoy the beauty of their large and sometimes fragrant flowers. A couple of reliable varieties that have been on the market for a while include the fragrant, white-flowered 'Royal Star' magnolia (Magnolia kobus var. stellata 'Royal Star', Zones 4–8) and the lightly fragrant, red-purple-flowered 'Ann' magnolia (M. 'Ann', Zones 4–7). 'Centennial Blush' magnolia (M. stellata 'Centennial Blush', Zone 4–9) is a newer variety sporting wonderfully fragrant pale pink blossoms on an upright oval-shaped shrubby plant that tops out at 12 to 18 feet tall and 10 to 15 feet wide.
If you don't have one of these early-blooming shrubs in your landscape yet, seek them out. They are sure to surprise you next spring with their early bursts of color!
—Chris Schlenker is the head gardener of McCrory Gardens at South Dakota State University in Brookings, South Dakota.