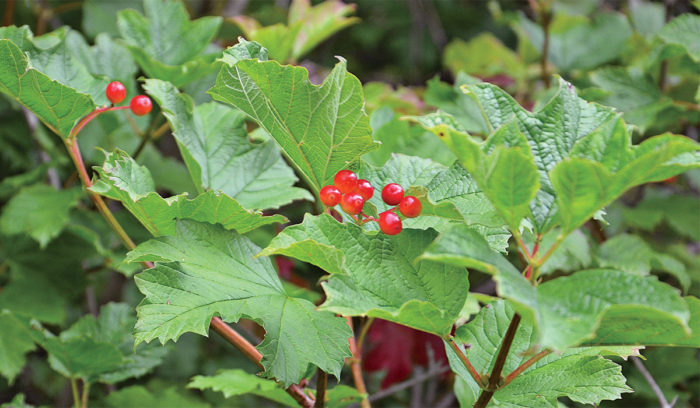 Gardeners love native plants, and for good reason. They are built to thrive in the conditions of a specific region, often without complaint, and are an essential component in the preservation of wildlife and the overall ecology of a region. The world of native plants, however, can be a complex one to navigate. Just because you live in an area where a native plant occurs naturally, doesn't mean it will thrive in your beds and borders. Here are trees and shrubs, for various different soil and light situations, recommended by a qualified native plant expert from the Northern Plains.
---
1. Western Mountain Ash
Name: Sorbus scopulina
Zones: 3–8
Size: 8 to 15 feet tall and 5 to 10 feet wide
Conditions: Full sun; gritty, well-drained soil
Native range: Western North America
This showy native shrub is a real winner in the landscape. Dark green compound leaves create a soft dappled shade, allowing a plethora of shade-tolerant perennials to thrive beneath. The large clusters of tiny, cream-colored flowers provide an early nectar banquet for native pollinators. Western mountain ash finishes the season with a fi reworks display of red, orange, and purple. In November, flocks of migrating Bohemian waxwings descend to devour the large, neon orange fruit. This tree is particularly showy in groupings and makes a great unpruned natural hedge.
2. Standing Ovation™ Saskatoon Serviceberry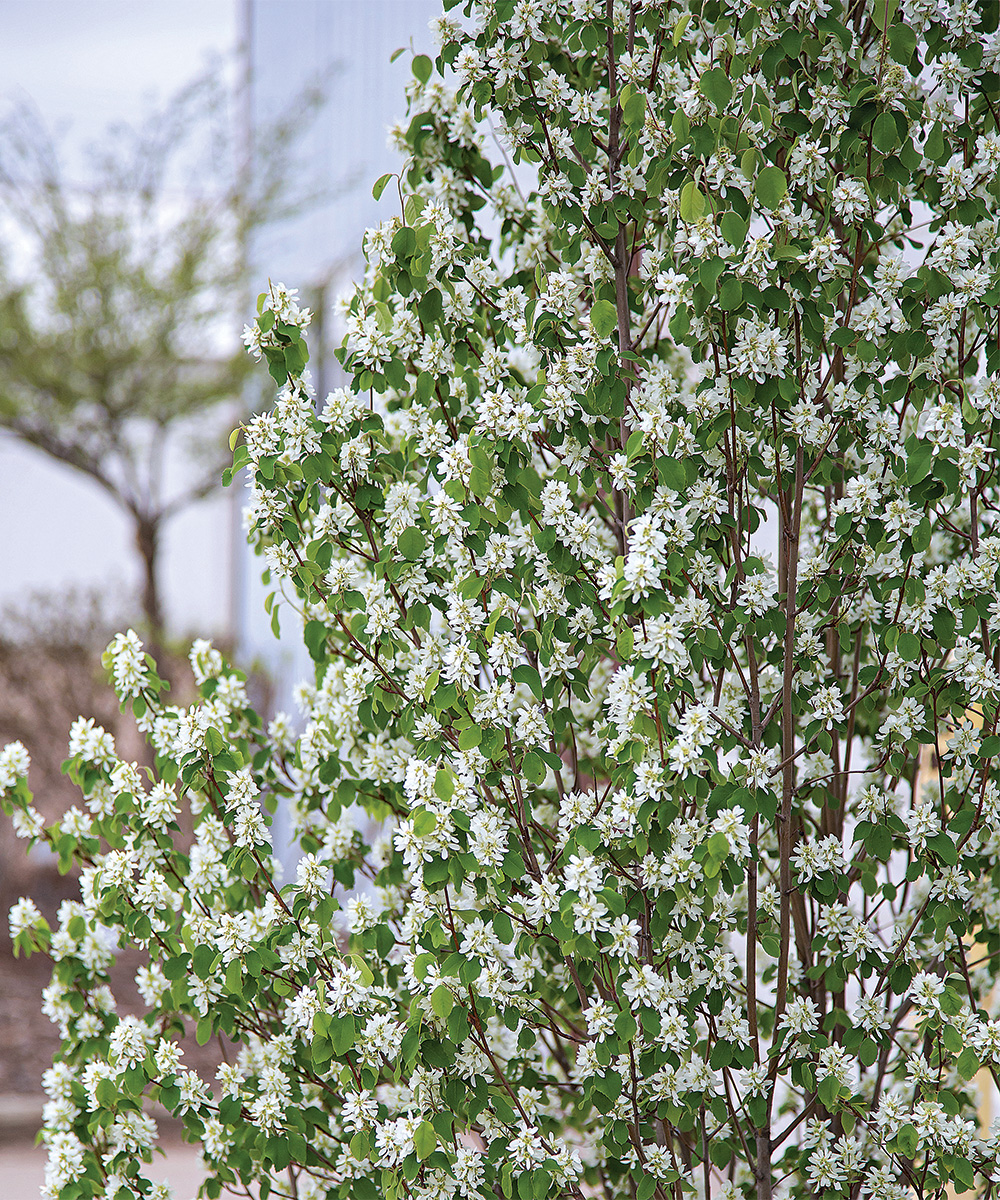 Name: Amelanchier alnifolia 'Obelisk'
Zones: 2–8
Size: 8 to 12 feet tall and 4 to 5 feet wide
Conditions: Full sun; well-drained soil but tolerates alkaline clay soil
Native range: Northern and western North America
Saskatoon serviceberries are the prairie's answer to blueberries. They are among the first shrubs to bloom in spring, with clusters of showy white flowers attracting every pollinator around. Clusters of delicious, dark purple fruit ripen from mid to late July, but you have to be quick to get your share before birds devour them. Standing Ovation™ has a columnar habit and can be used as a focal point among lower-growing perennials or to create an attractive hedge. Its small leaves turn a soft buttery yellow in fall and look great when paired with purple asters. One of its best attributes: Deer find it unattractive.
3. Water Birch
Name: Betula occidentalis
Zones: 2–6
Size: 10 to 15 feet tall and wide
Conditions: Full sun to partial shade; adaptable to most soil
Native range: Western North America
If you are looking for a small, multibranched tree that tucks easily into the urban landscape, water birch fits the bill. Naturally growing along small streams, it also adapts readily to drier conditions. This adaptability makes it a good fi t for those challenging areas that frequently flood in early spring but are drier later on. Its eye-catching bark, dark red to chestnut brown, is attractive year-round but looks especially showy against winter white. This is a great habitat tree, providing food and shelter for small birds. A monoecious species, water birch has dangling, 1-inch-long male catkins, while the female ones are smaller, green, and upright.
4. Mooseberry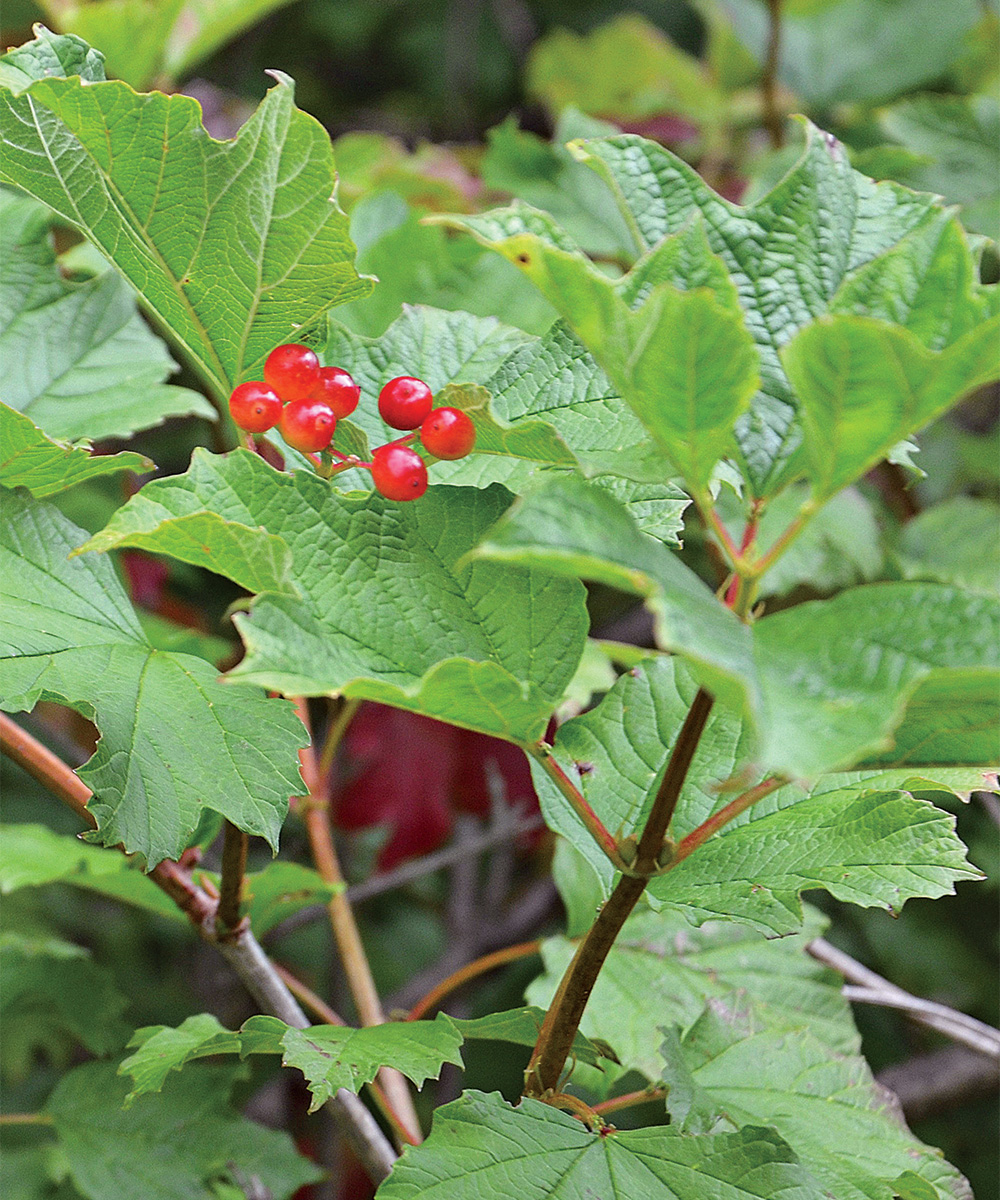 Name: Viburnum edule
Zones: 3–8
Size: 3 to 8 feet tall and wide
Conditions: Full sun to partial shade; average to moist soil
Native range: Canada and northern United States
Mooseberry is a shrub with multiseason interest that thrives in the shadier landscape. A resident of the boreal forest, it enjoys the cool, dappled shade along the edge of wooded spaces. Its dense habit attracts nesting birds. Spring brings clusters of small white flowers, followed by drupes of small red berries in late summer. The berries are edible but quite tart, sweetening over winter. Resembling little red earrings, they provide a small punch of color until the birds arrive to eat them in late winter. Fall brings an explosion of red, orange, and purple foliage. As the shrub ages, it can be limbed up into a small tree, showing off its shaggy gray bark.
---
Elaine Rude is a garden designer and instructor who gardens in the Chinook Zone of Alberta, Canada.