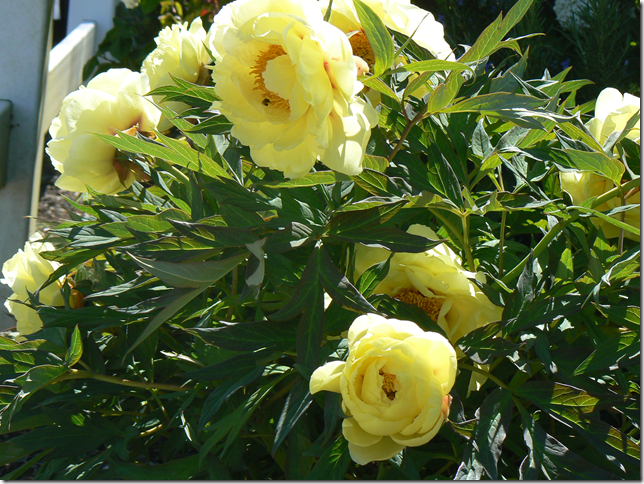 Today we're visiting Independence, Oregon, to see the garden of Erla Richards through the seasons. She has been on the GPOD before (here and here), when she showed us her beautiful garden in spring, but today and tomorrow we'll be seeing it all throughout the year.
Looking through photos of our garden, we can appreciate the beauty of each season. Spring with its many shades of green show off the welcome bulbs and bright flowers. It's like the words of a song: "I've seen the lily push it's way up through the stubborn soil. I believe in miracles, and I believe in God." Then there's summer with its kaleidoscope of colors and fragrances. My favorite season, fall, features the beauty of brilliantly colored leaves among the green of conifers that soon fall to the ground to become the source of exercise and backaches. And I do love winter. Winter means slowing down a little, with the silhouette of bare branches against the sky and time to read a book (or Fine Gardening magazine) in my warm and cozy home. Each season is a gift.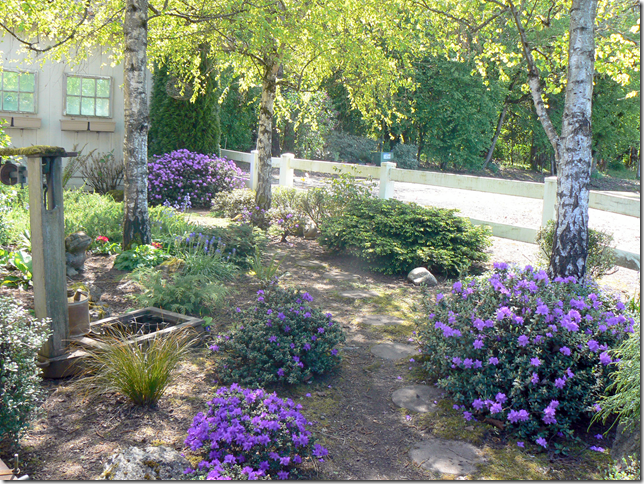 Rhododendron 'Ramapo' (Zones 4–8), Rhododendron impeditum (Zones 5–8) and bird's nest spruce (Picea abies 'Nidiformis', Zones 2–8), making a path of blue under birches.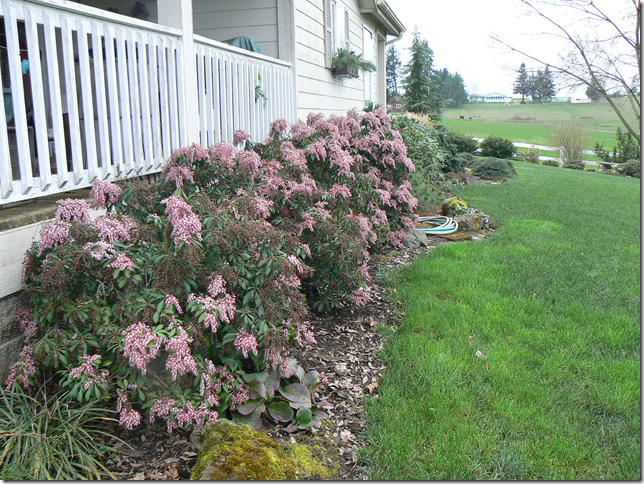 Pieris 'Valley Rose' (Pieris japonica 'Valley Rose', Zone 6–8) showing off in the spring.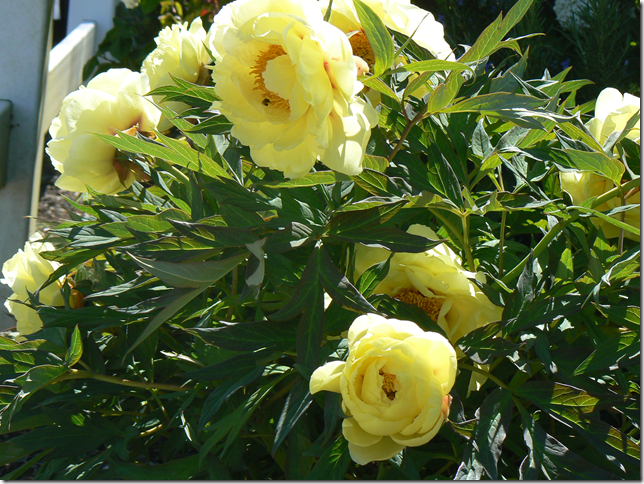 Tree peony 'Hai Huang' (aka Paeonia 'High Noon', Zones 4–7) Glorious!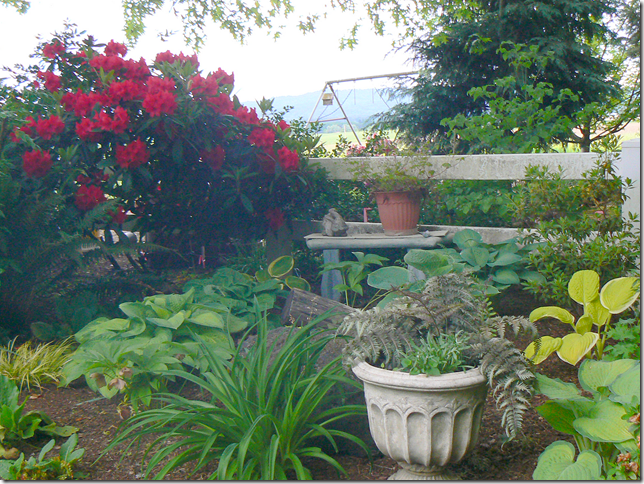 How I love hostas!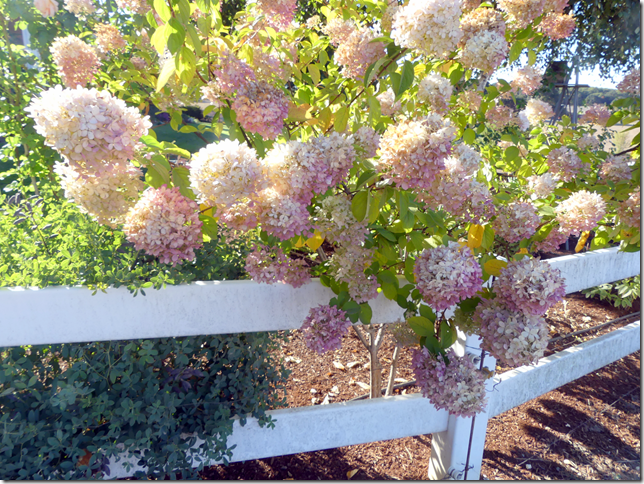 Hydrangea 'Limelight' (Hydrangea paniculata 'Limelight', Zones 4–8) catching the sunlight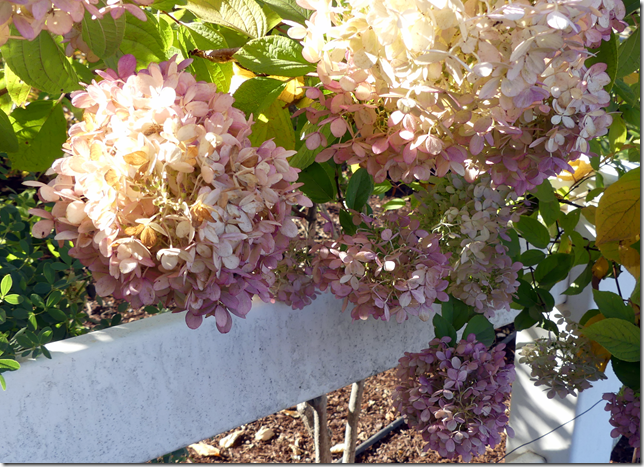 Close-up of Hydrangea 'Limelight'
Come back to the GPOD tomorrow to see more of Erla's garden in summer, fall, and winter. And if you are taking some time at the end of the year to look over photos of your garden, pull together some of your favorites and send them to us! We'd love to see what your garden looked like over the past year.
Have a garden you'd like to share?
Have photos to share? We'd love to see your garden, a particular collection of plants you love, or a wonderful garden you had the chance to visit!
To submit, send 5-10 photos to [email protected] along with some information about the plants in the pictures and where you took the photos. We'd love to hear where you are located, how long you've been gardening, successes you are proud of, failures you learned from, hopes for the future, favorite plants, or funny stories from your garden.
If you want to send photos in separate emails to the GPOD email box that is just fine.
Have a mobile phone? Tag your photos on Facebook, Instagram or Twitter with #FineGardening!
You don't have to be a professional garden photographer – check out our garden photography tips!
Do you receive the GPOD by email yet? Sign up here.