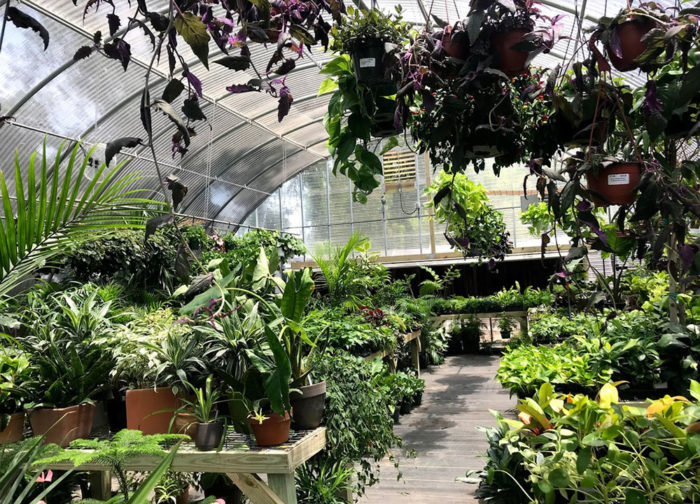 A lifelong love of gardening often springs from early experiences with houseplants or a vegetable garden. As a young adult living in apartments and rented spaces, I accumulated a large collection of houseplants that I could move along with me from place to place. My houseplants also help satisfy my gardening itch during the winters when I crave the color green. But no matter what season it is, houseplants are always a great way to bring life and vibrancy into a home (or any other indoor space). Here is a profile of Tillery Street Plant Co., a locally owned nursery in Austin, Texas, that carries a variety of houseplants, including some hard-to-find species and varieties.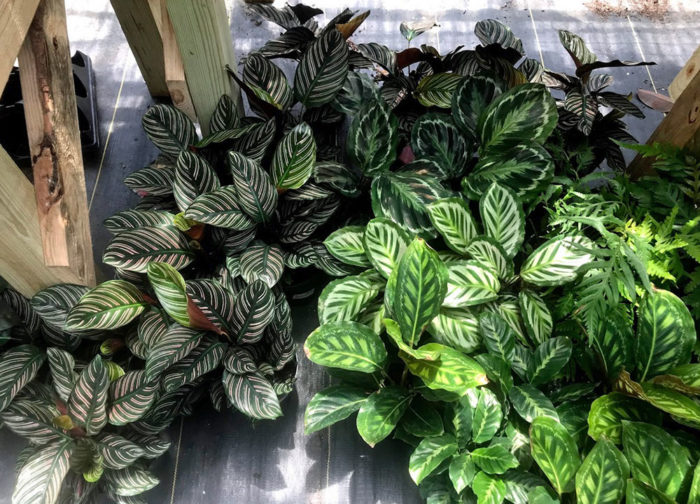 Tillery's houseplant greenhouse is packed to the gills with a variety of species, including over 10 species of ficus (Ficus spp. and cvs., Zones 10–12), at least half a dozen begonias (Begonia spp. and cvs., Zones 6–12), and dozens of monstera (Monstera spp. and cvs., Zones 10–12), pothos (Pothos spp. and cvs., Zones 10–12), philodendrons (Philodendron spp. and cvs., Zones 9–11), and calatheas (Calatheas spp. and cvs., Zones 8–11). I saw the ubiquitous (and beautiful) ficus trees that I grew up with as well as a lovely specimen I'd never seen before: Bayan fig (F. benghalensis, Zones 10–12), also known as Ficus Audrey. It has glossy ovate leaves with white veins and is much easier to care for than the popular but notoriously finicky fiddle-leaf fig (Ficus lyrata, Zones 10–12).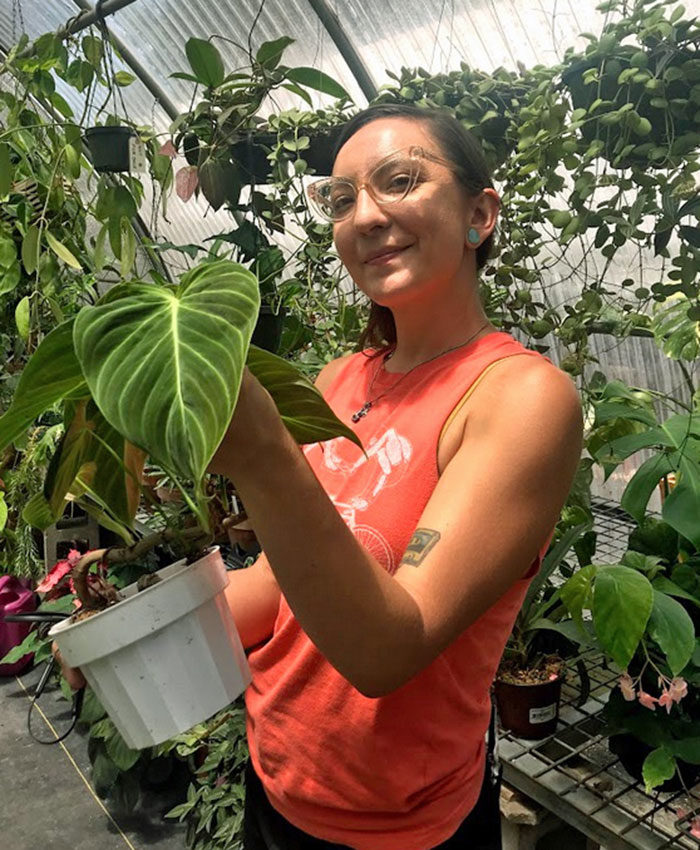 Tillery Street Plant Co. propagates some of the plants they offer, including several of the more unusual varieties. If you ask nicely, the houseplant specialist, Melissa, might show you the mother plant for her personal favorite, Philodendron melanochrysum × verrucosum (Zones 10–11). This philodendron hybrid doesn't have a specific common name, but it is characterized by large, slightly droopy dark green leaves with pale veins. The velvety leaves invite touch.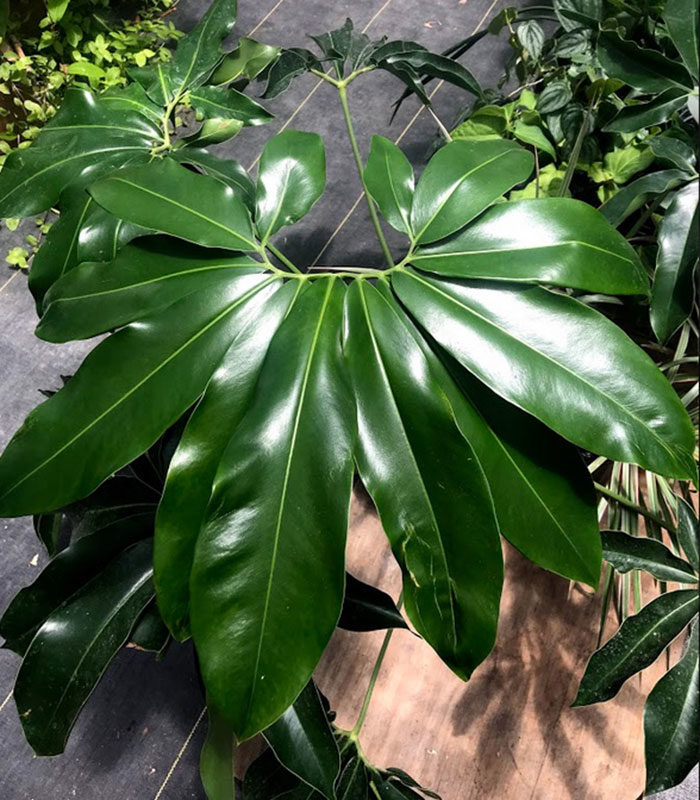 Another unusual find in Tillery's greenhouse is the Hawaiian finger-leaf philodendron (Zones 9–11), whose exact species name I've been unable to confirm (the genus is Philodendron). The large shiny green leaves do resemble fingers on a hand. It is easy to grow, like many philodendrons, and it reportedly can even survive a light frost. I've never seen this plant for sale anywhere else, and its unusual leaf arrangement is very distinctive, making it a fun addition to anyone's houseplant collection (even that of a seasoned collector).
Of all the houseplants I saw at Tillery, my favorite was Swiss cheese vine (Monstera adansonii, Zones 10–11). I am partial to monsteras in general, but this one stands out for the multiple holes in each leaf, which earn it its nickname. In addition to being interesting, it's very easy to care for. Melissa says that this one sells out quickly every time they offer it.
Tillery Street Plant Co. offers some houseplants already potted up and ready to gift. Another gift option is to pick out a plant and a pot from their selection, and they will pot it up for you for a small fee. They have some interesting and unusual pots, planters, and hanging baskets that make unique housewarming gifts. The staff is knowledgeable and welcoming. Their central East Austin location is colorful, charming, and makes a great side trip for any Austin adventure.
—Karen Beaty is a horticulturalist at the Lady Bird Johnson Wildflower Center in Austin, Texas.