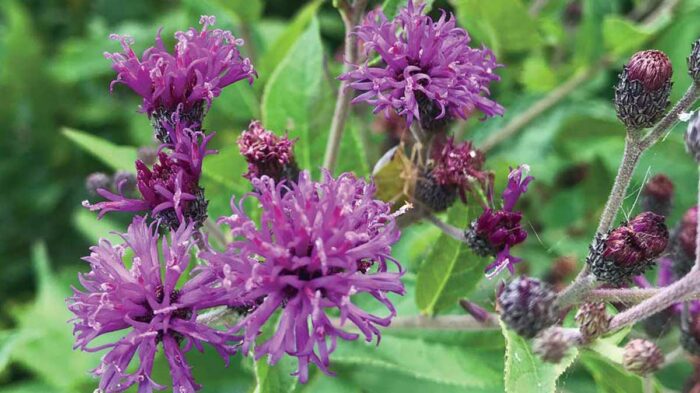 In Andy Brand's article Unusual Fall Perennials, he discusses some out-of-the-box plant picks for this spectacular time in the garden:
"As we reluctantly accept the inevitable and begin preparing our gardens for winter, we can ease the transition by planting selections that provide color and excitement at this time of year. While many gardeners have traditionally turned to mums (Chrysanthemum spp. and cvs., Zones 5–9), goldenrods (Solidago spp. and cvs., Zones 3–9), and sedums (Hylotelephium spp. and cvs., Zones 3–9) to extend the gardening season, many also long for something different."
Below, you'll find fantastic perennials that are excellent, but have remained uncommon in fall gardens in the Southern Plains. Looking for even more unexpected fall standouts? Make sure to check out Andy's article.
---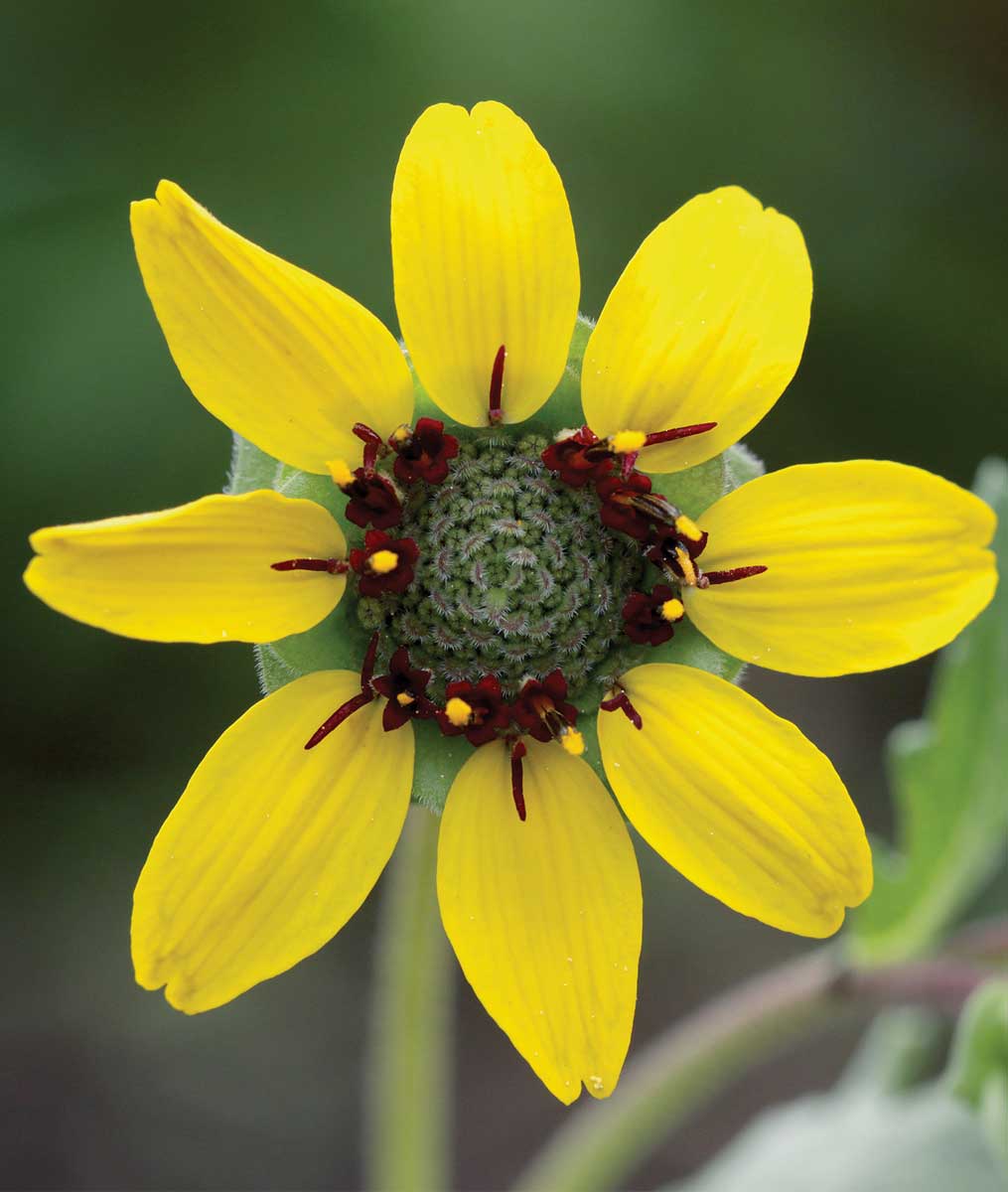 1. Chocolate Daisy
Name: Berlandiera lyrata
Zones: 4–10
Size: 1 to 2 feet tall and wide
Conditions: Full sun to partial shade; dry to moist, well-drained soil
Native Range: Colorado, Kansas, Oklahoma, Arizona, New Mexico, Texas, Mexico
This daisy is beloved for its striking chocolate scent. Merely brushing up against the flowers can bring out the aroma, and on hot summer days you can often smell it from a distance. The flowers, cheerful yellow rays about 2 inches across, are held on long stems growing from mounded or slightly sprawling clumps of gray-green foliage. Chocolate daisy blooms nearly year-round in warm weather, and most reliably between April and November. The seed heads that come after the flowers are also beautiful, and I can never resist putting one in my pocket for later. I like to use this species in rock gardens and other arid locations, as the plant is very drought tolerant.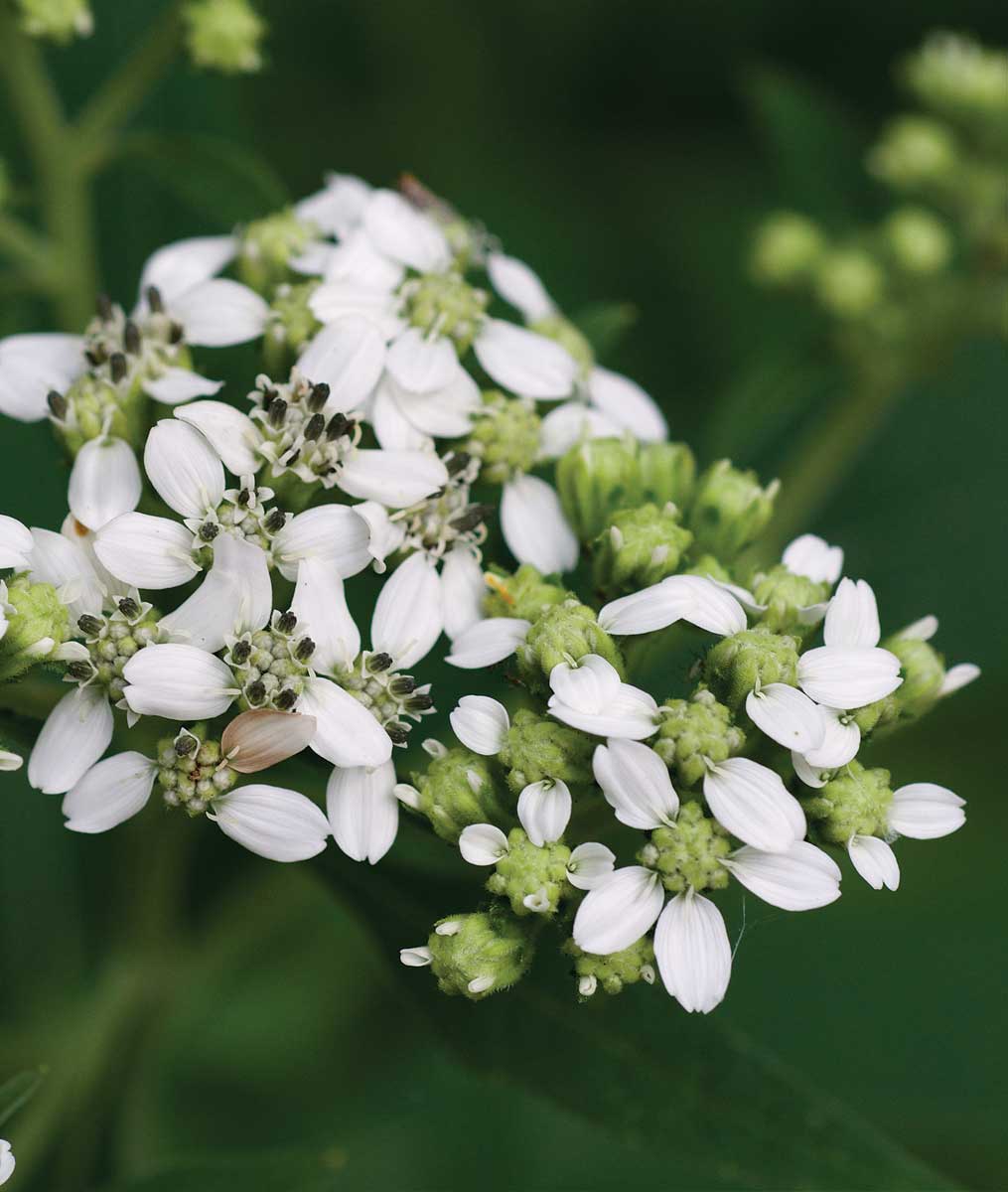 2. Frostweed
Name: Verbesina virginica
Zones: 8–11
Size: 3 to 6 feet tall and 3 feet wide
Conditions: Partial to full shade; dry to moist, well-drained soil
Native Range: Pennsylvania, west to Texas and south to Florida
Frostweed makes a great transition plant from wild woodland edges to more-manicured garden areas. Because it is shade loving, it is a great understory plant; in the wild I commonly see it growing in the shade of large oaks. Frostweed grows rather tall and lanky with dark green leaves, and it produces clusters of white flowers in fall. While the foliage and blooms are suffi­ciently beautiful to warrant including this species in your garden, frostweed also has a special winter trick: With the first hard freeze of winter the stem splits, and
a delicate, ephemeral spiral of ice emerges. If you're lucky you may even witness the phenomenon twice.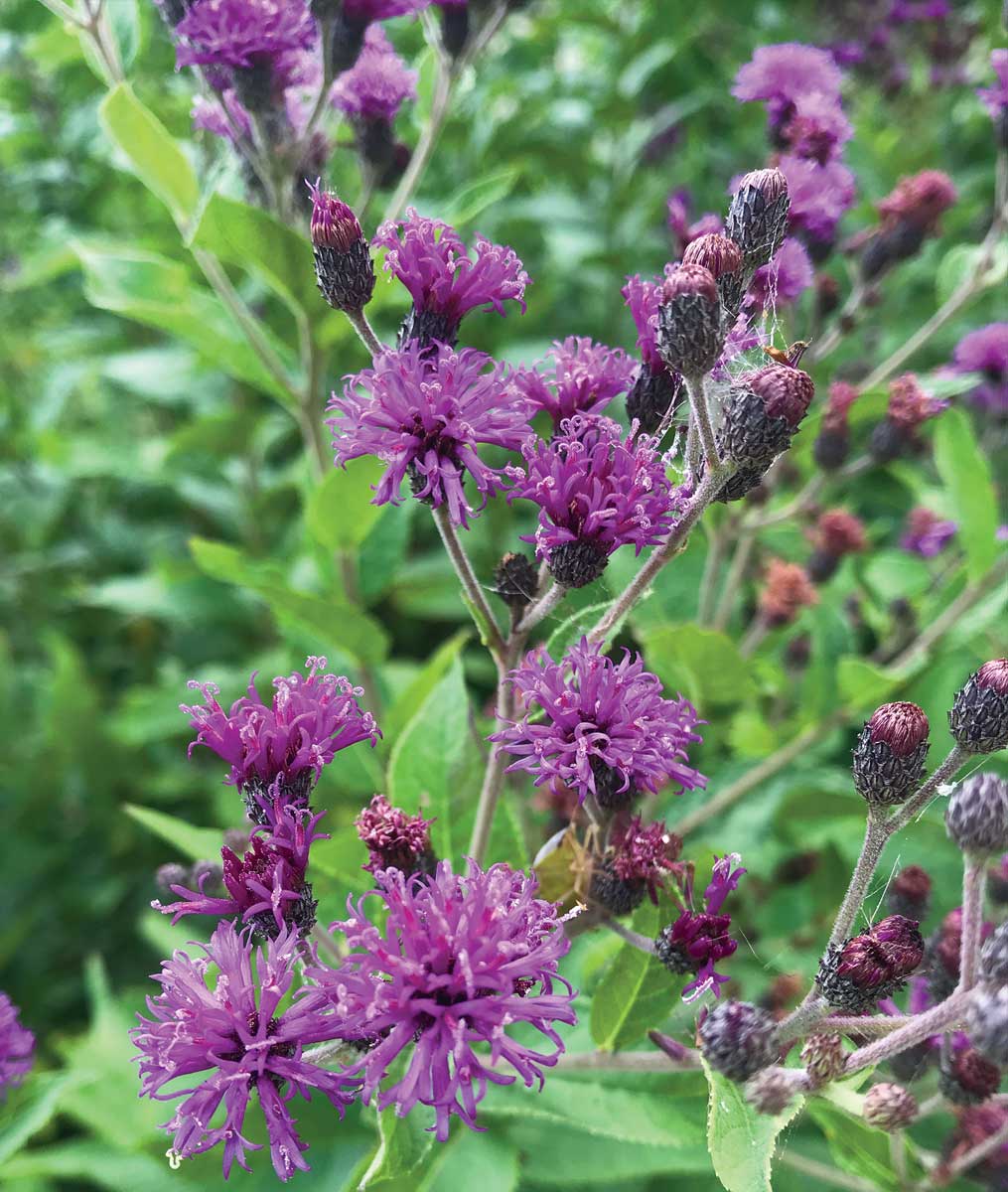 3. Western Ironweed
Name: Vernonia baldwinii
Zones: 5–9
Size: 3 to 5 feet tall and 3 feet wide
Conditions: Full sun; dry to moist soil
Native Range: Central United States
Tall and robust Western ironweed holds its own through our long, hot summers. It produces gorgeous purple-fuchsia blossoms that contrast perfectly with its dark foliage. You can expect it to spend the whole summer gaining height and foliage mass before bursting into bloom in late summer and autumn. While it is most commonly listed as growing 3 to 5 feet tall, I've always had it meet or exceed the upper end of that height range in my garden. It is definitely a plant that looks best in a grouping, and keep in mind that it may outgrow its original space through rapid root spread. But who would ever want less of this beauty?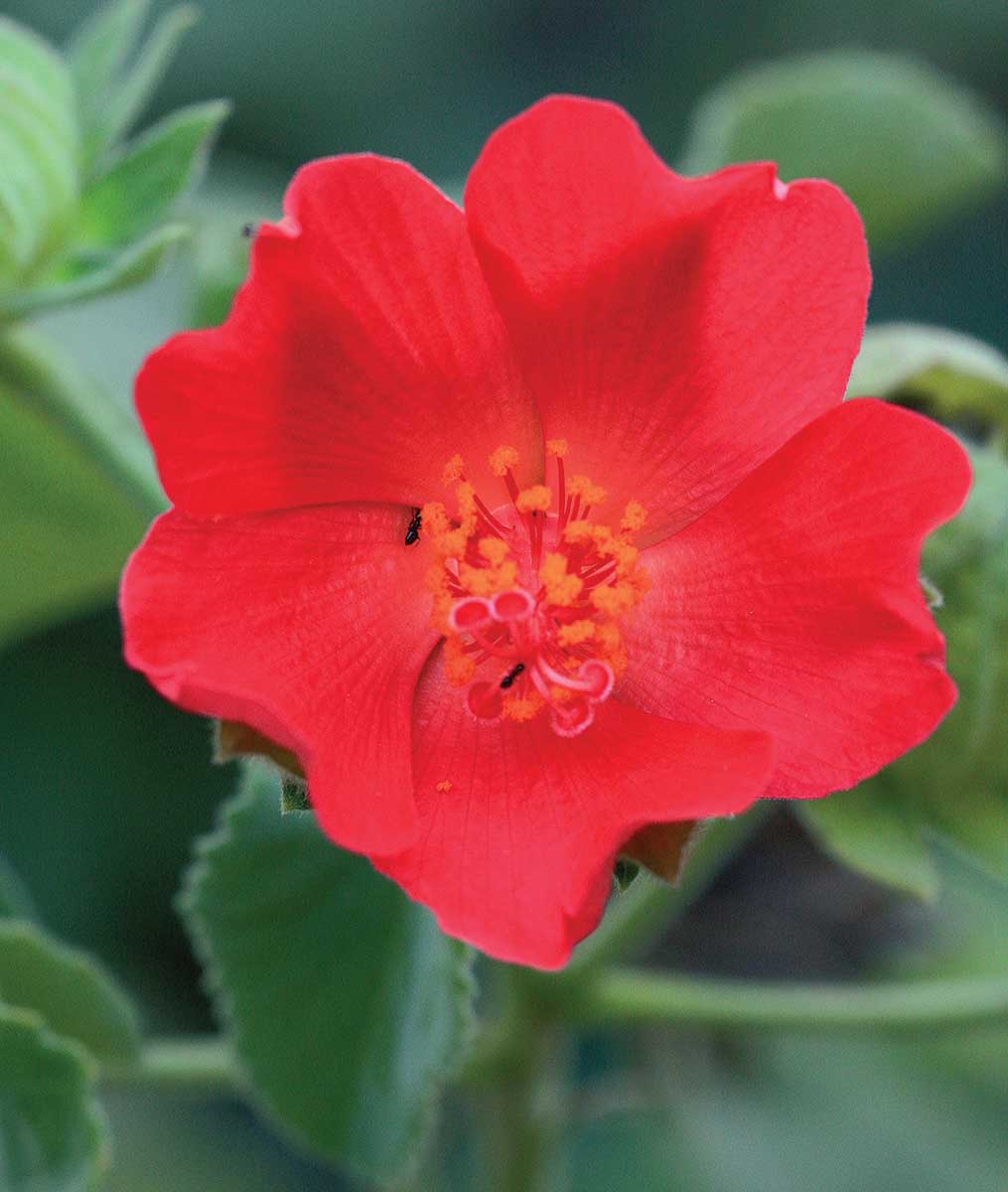 4. Heartleaf Rosemallow
Zones: 8–10
Size: 1 to 3 feet tall and wide
Conditions: Full sun to partial shade; dry, well-drained (even rocky/gravelly) soil
Native Range: Texas, northern Mexico
This little native hibiscus from South Texas is a stunner. The flowers are very showy, about 2 to 3 inches across and bright velvety red. Even in drought conditions the plant will thrive and bloom, although it will remain smaller. The heart-shaped leaves are a silvery green (a common foliage color found in desert plants). Heartleaf rosemallow will flower nearly year-round as long as it isn't subjected to a hard freeze. Because it is native to the very southern portion of our region, this unusual perennial needs to be planted in warmer microclimates within the garden and protected with mulch in more northern areas. 
---
Karen Beaty is a forestry specialist for the Wildland Conservation Division of Austin, Texas.