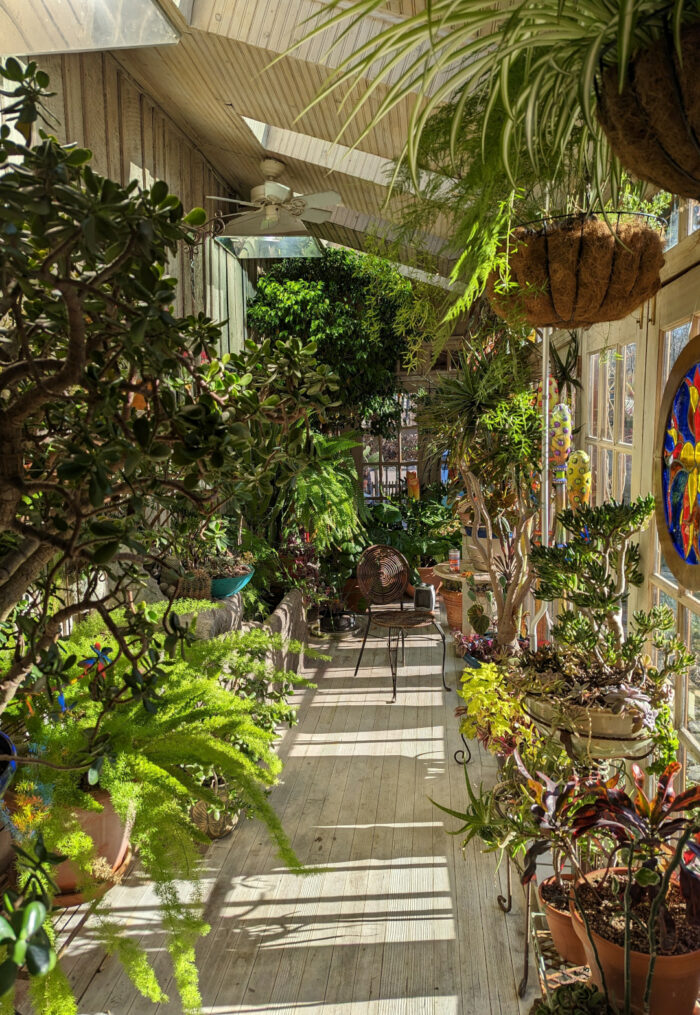 Today we're in Brewster, New York, visiting Dede Lifgren's beautiful sunroom. We've visited Dede's outdoor garden before (An Artist's Garden), but here is what is happening inside.
Several years ago we enclosed part of our porch to make a sunroom. We overwinter our favorite tropical and tender perennials there and now get to enjoy them all winter long!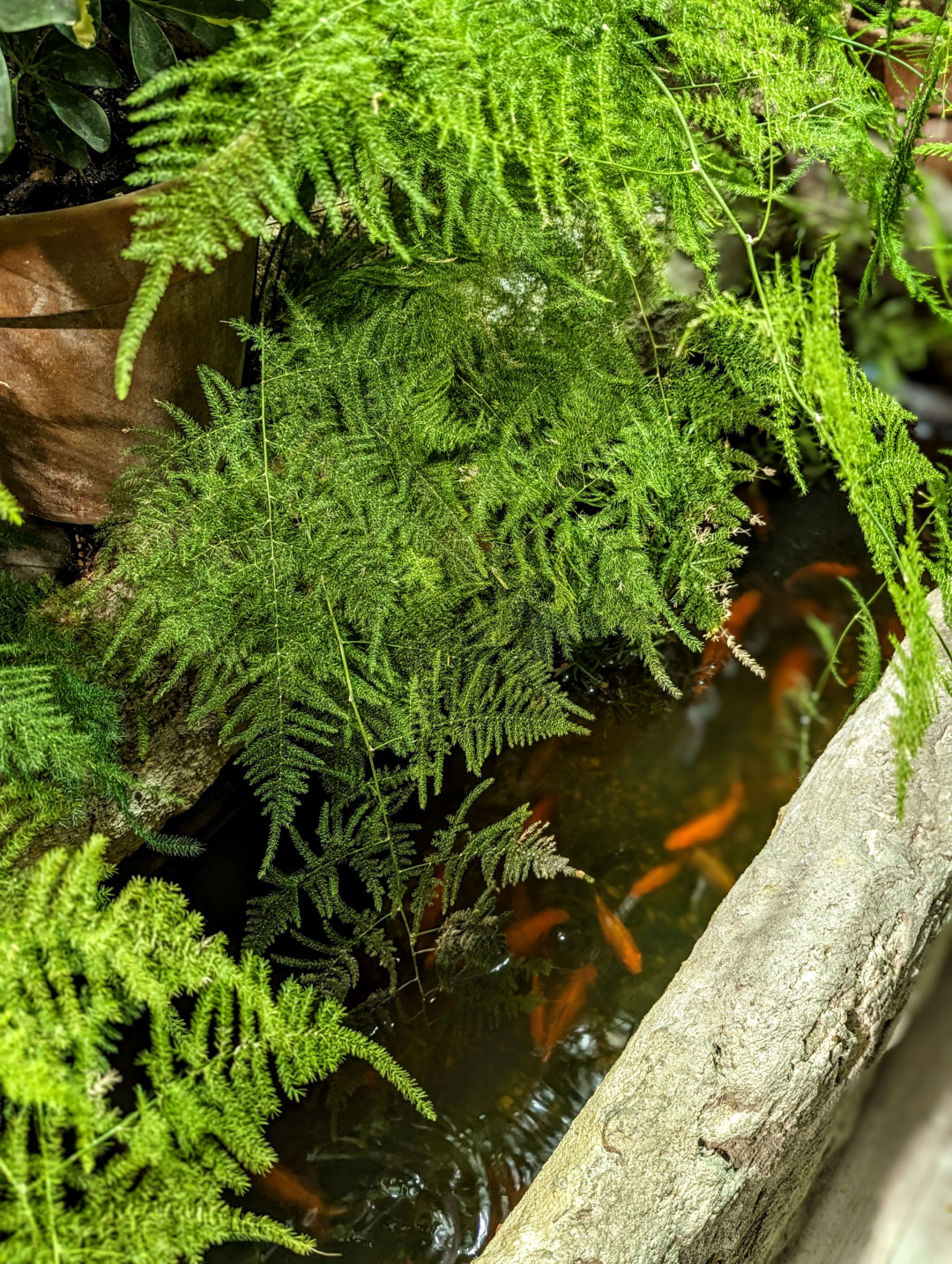 Even the goldfish come inside to keep warm for the winter. The large aquarium helps to add moisture to the room.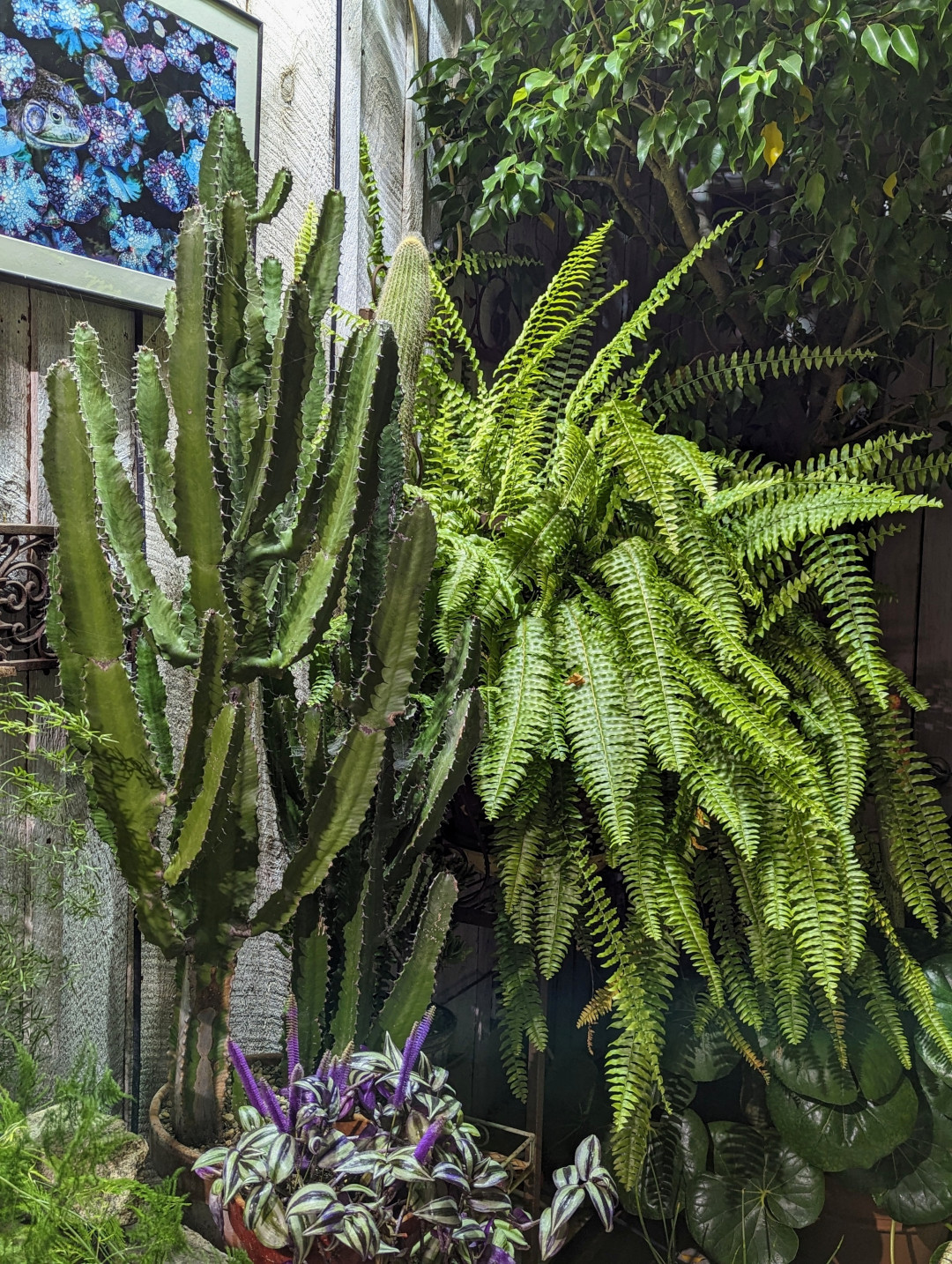 Both succulents (Euphorbia trigona, Zones 10–12) and fern (Nephrolepis exaltata, Zones 10–12) share sunroom space side by side.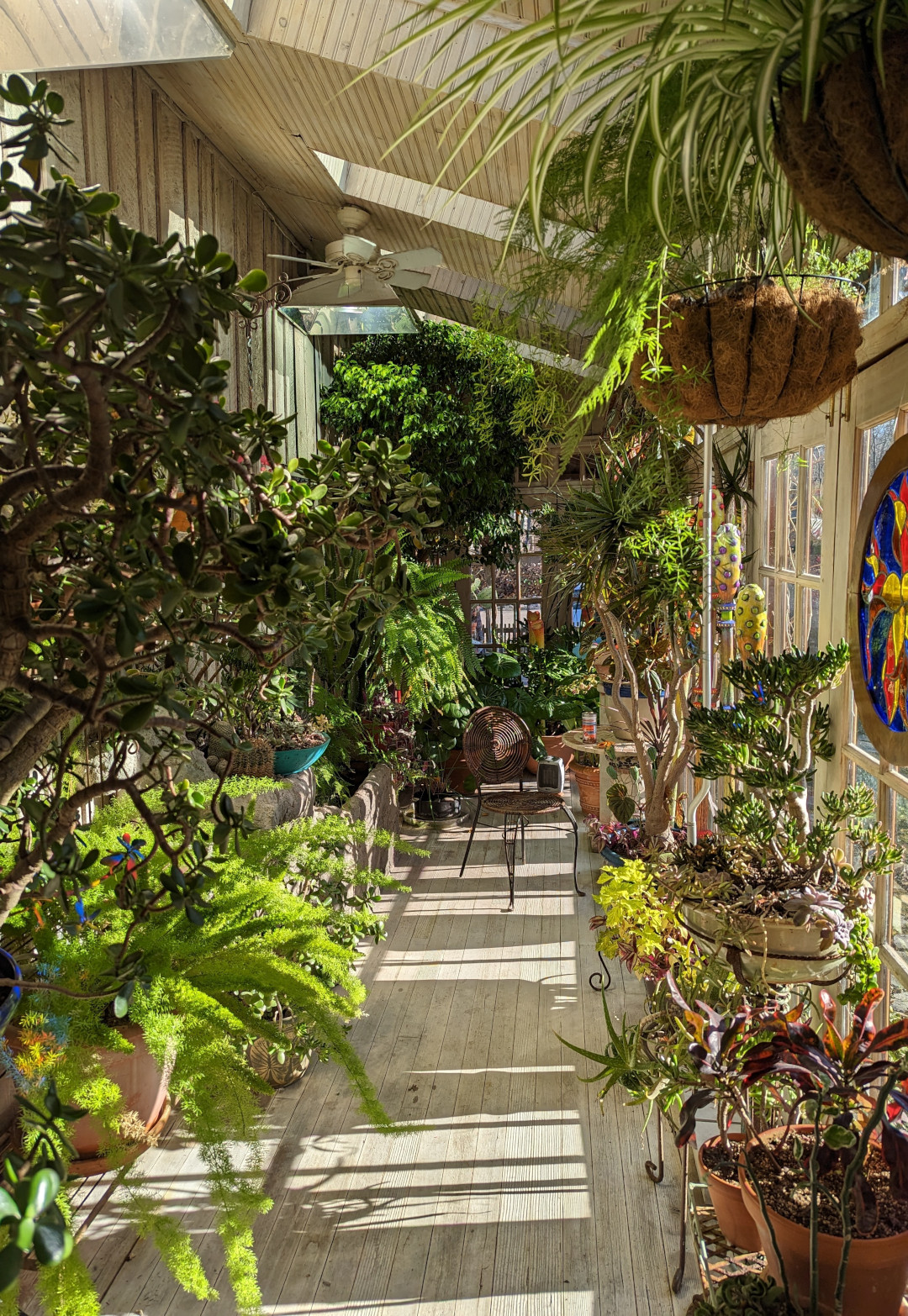 Lots of green and sun are especially welcomed after a few months of winter!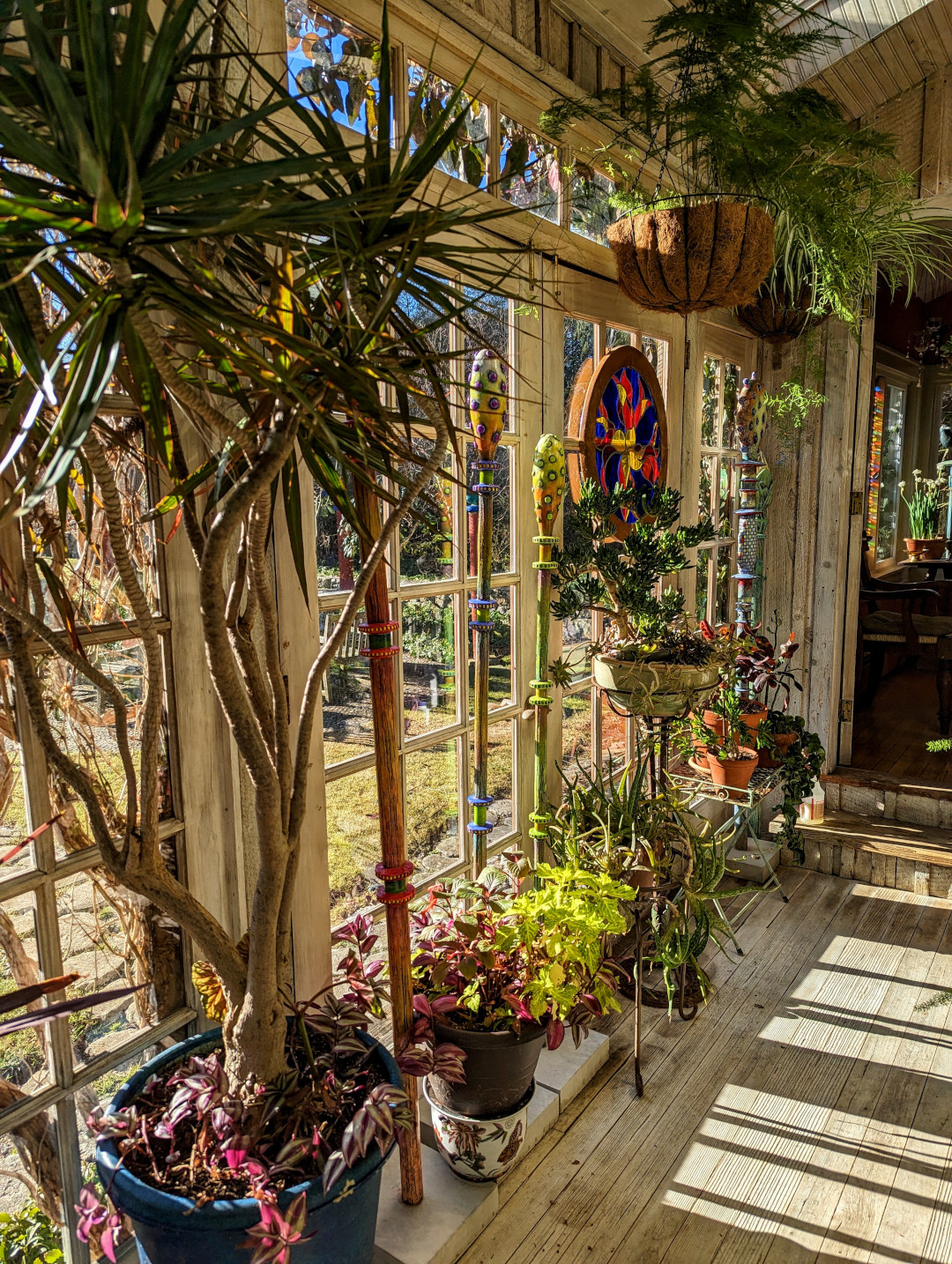 Warm sunshine is streaming in from the cold outdoors.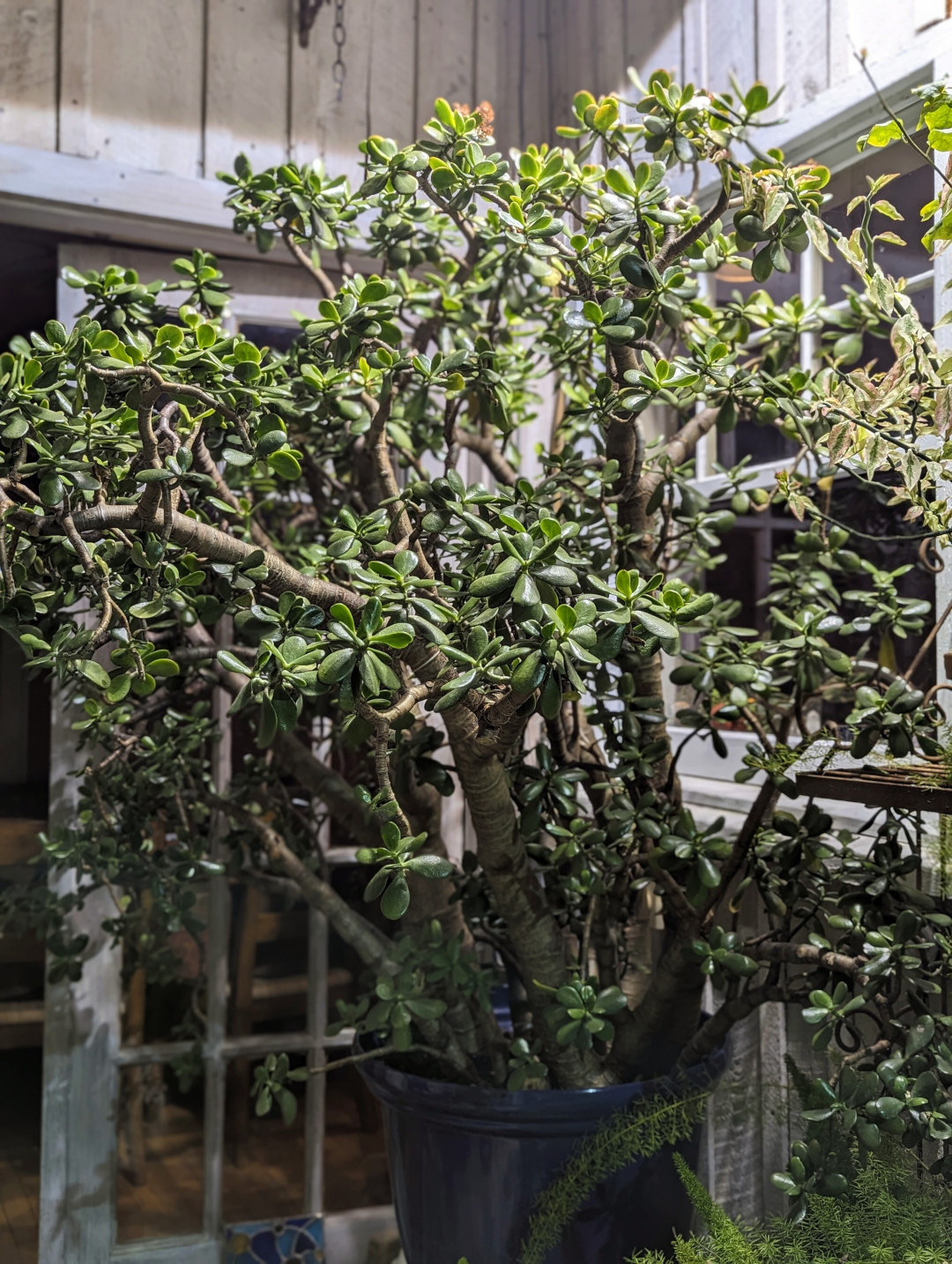 This is our giant, HEAVY jade plant (Crassula ovata, Zones 10–12). It's a favorite because of its size—though sometimes we wish it didn't grow quite so well!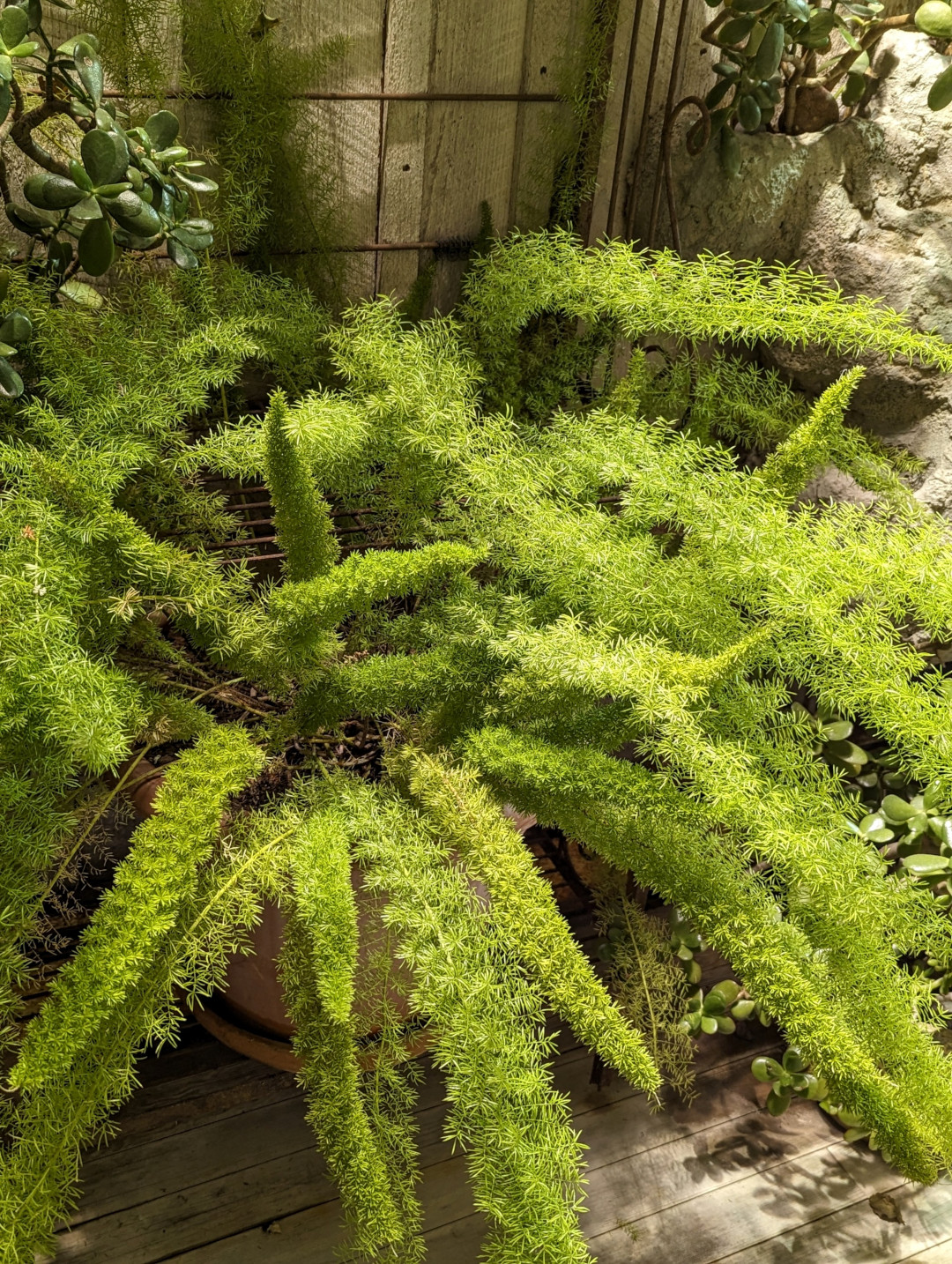 Asparagus fern (Asparagus setaceus, Zones 9–12)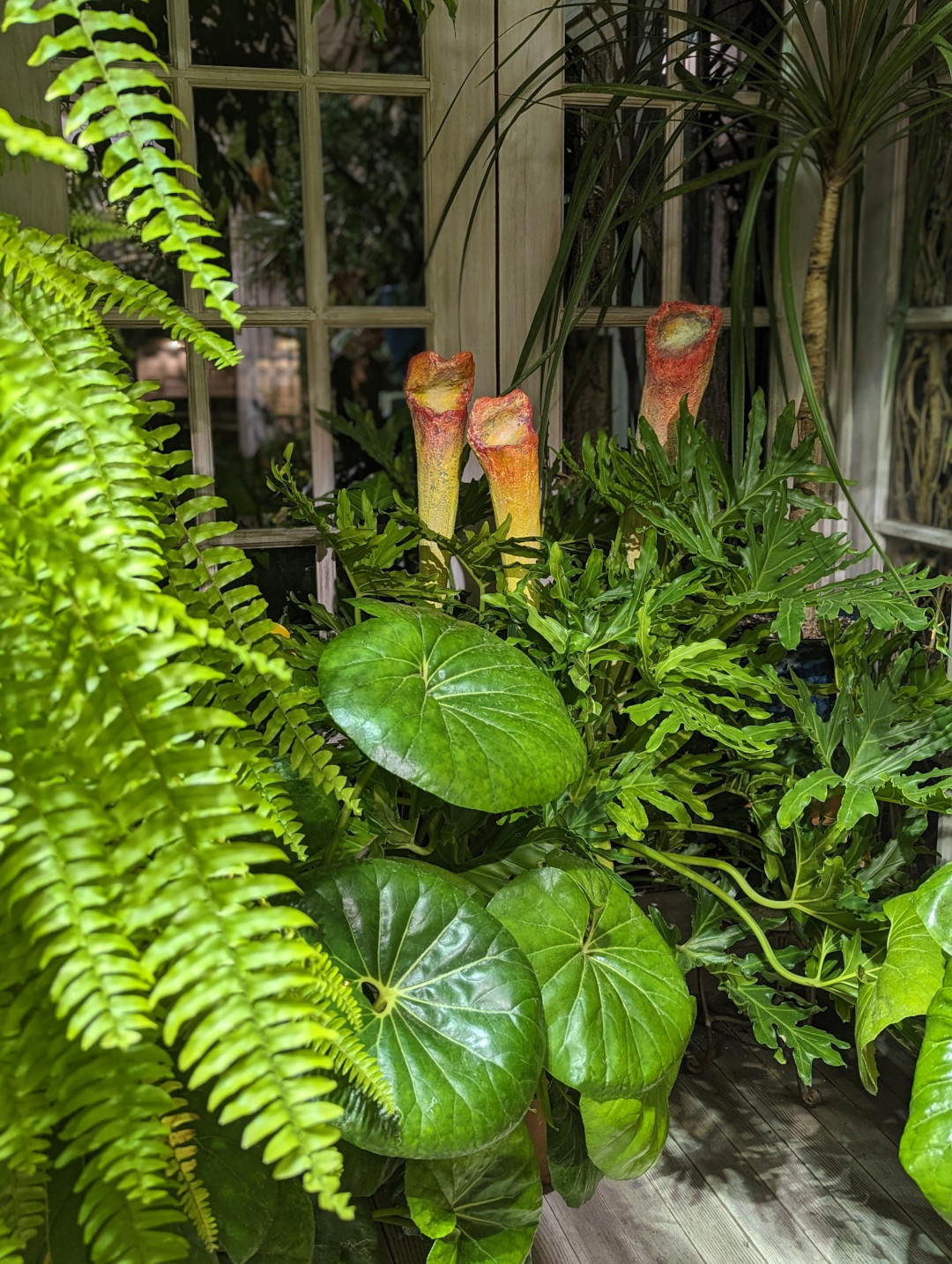 A giant leopard plant (Farfugium japonicum, Zones 7–10), a tree philodendron (Philodendron bipinnatifidum, Zones 10–12), and some artwork share a corner.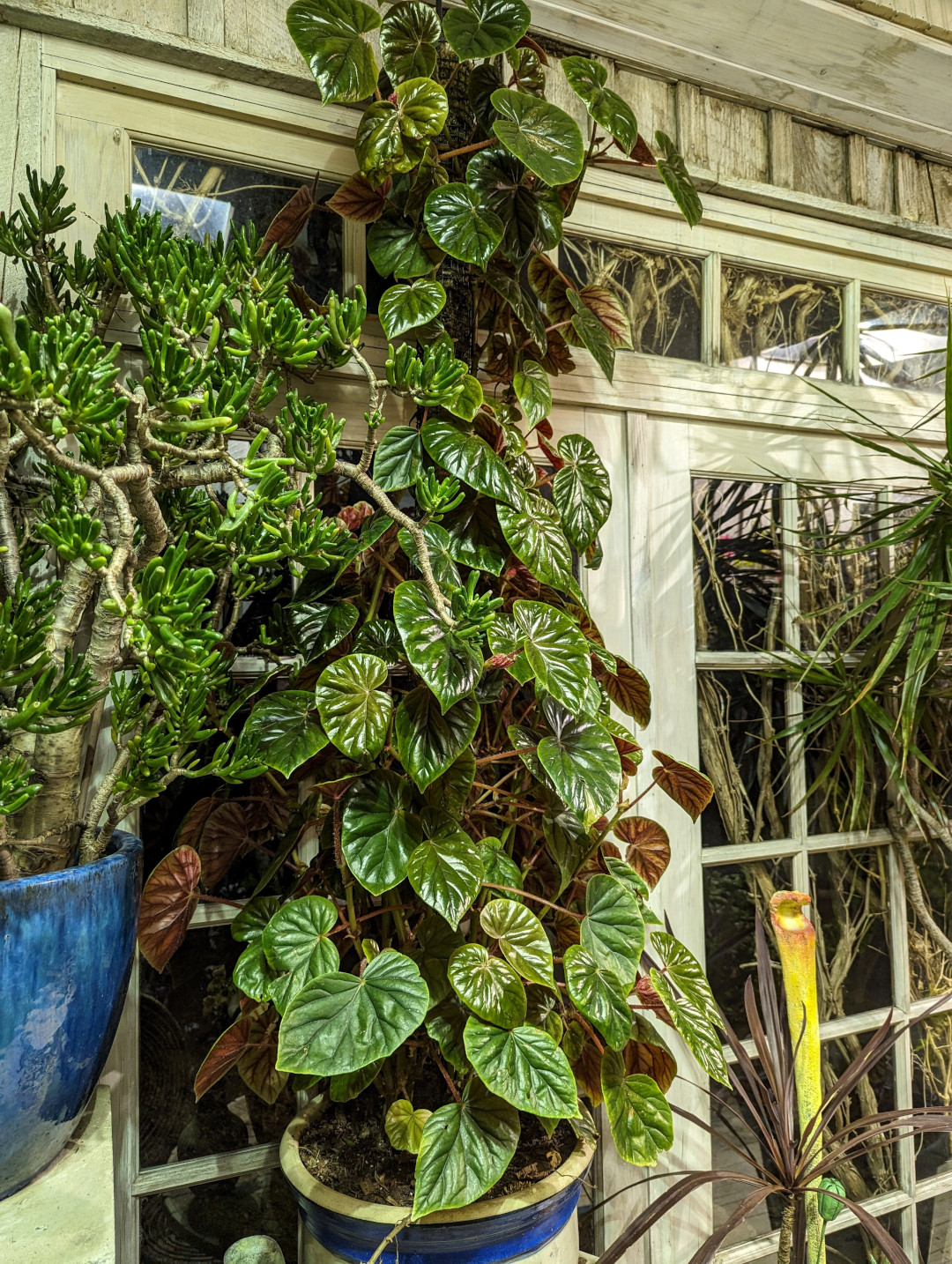 I pinned this begonia up on a moss stake to save space. Even though temperatures are kept cool in the sunroom, it seems content.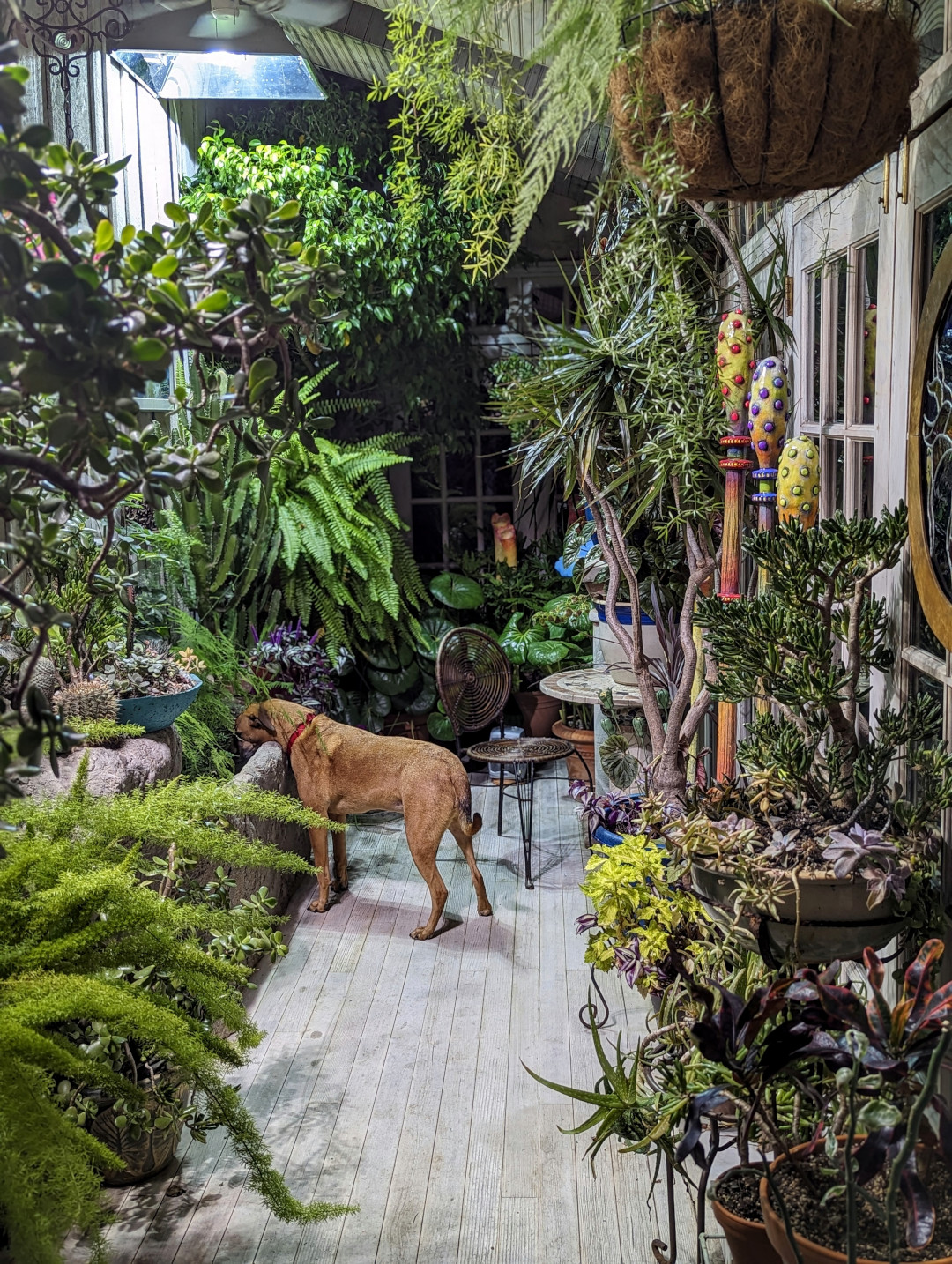 Our dogs enjoy the sunroom's sunny location and the water that's always available in the aquarium! The goldfish don't seem to mind.
Have a garden you'd like to share?
Have photos to share? We'd love to see your garden, a particular collection of plants you love, or a wonderful garden you had the chance to visit!
To submit, send 5-10 photos to [email protected] along with some information about the plants in the pictures and where you took the photos. We'd love to hear where you are located, how long you've been gardening, successes you are proud of, failures you learned from, hopes for the future, favorite plants, or funny stories from your garden.
Have a mobile phone? Tag your photos on Facebook, Instagram or Twitter with #FineGardening!
Do you receive the GPOD by email yet? Sign up here.