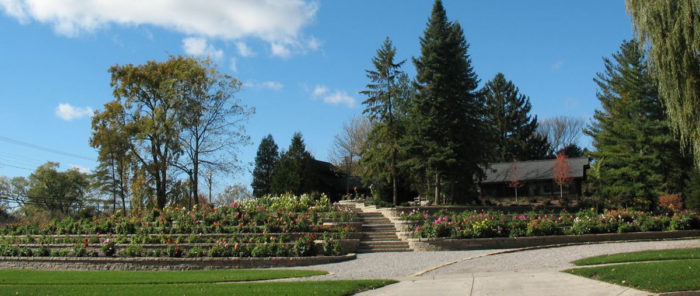 Happy Monday, everyone! Today's photos are from Cheryl Weeks-Rosten, a volunteer at Dahlia Hill in Midland, Michigan, two hours north of Detroit.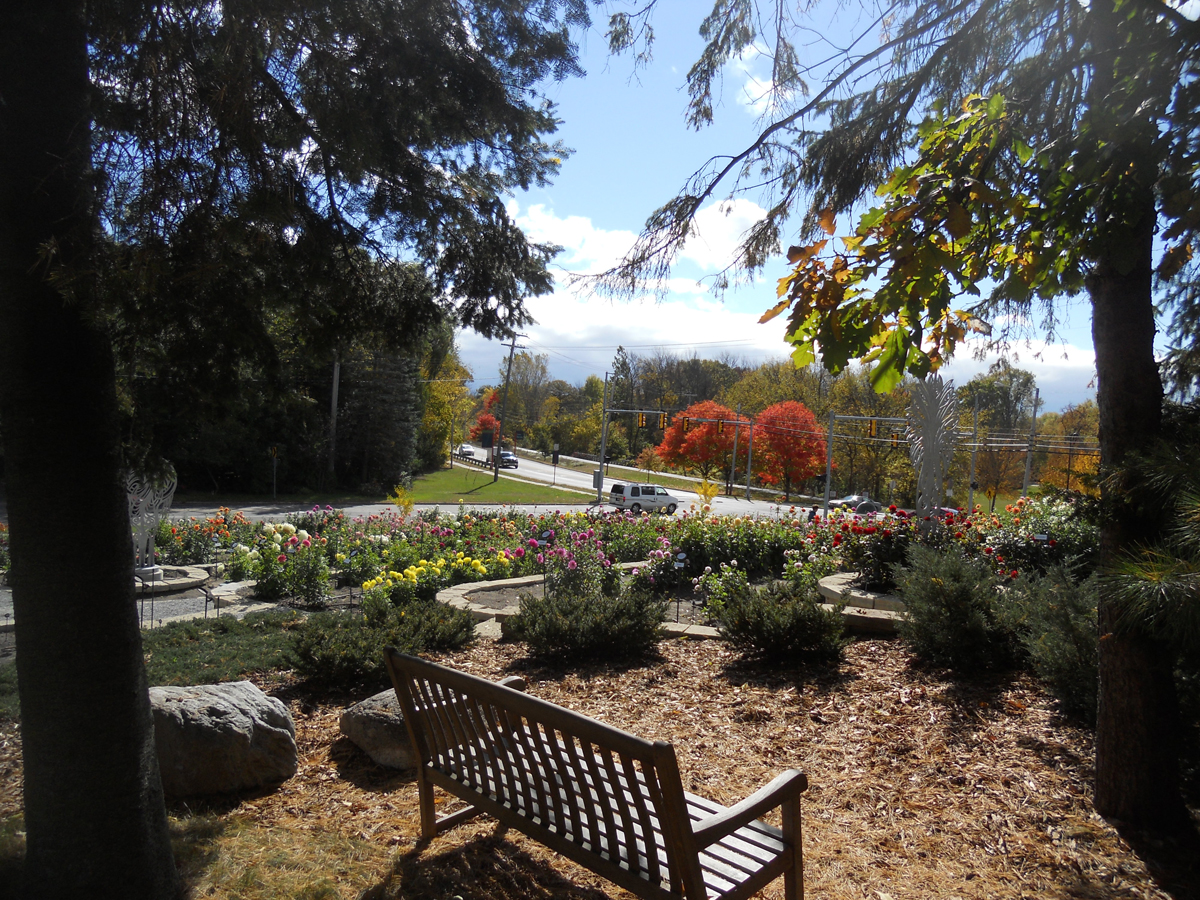 Cheryl says, "Dahlia Hill is a hillside garden devoted for the past 25 years entirely to dahlias. This free garden began because a young girl gave her mother two dahlia tubers for Mother's day. The father in that family, Michigan artist Charles Breed, now 85, began planting them on the property next to his art studio. Eventually that hillside property was purchased and terraced through contributions from the community and a local foundation and today operates as a non-profit. It's at the corner of a busy intersection and wows people daily.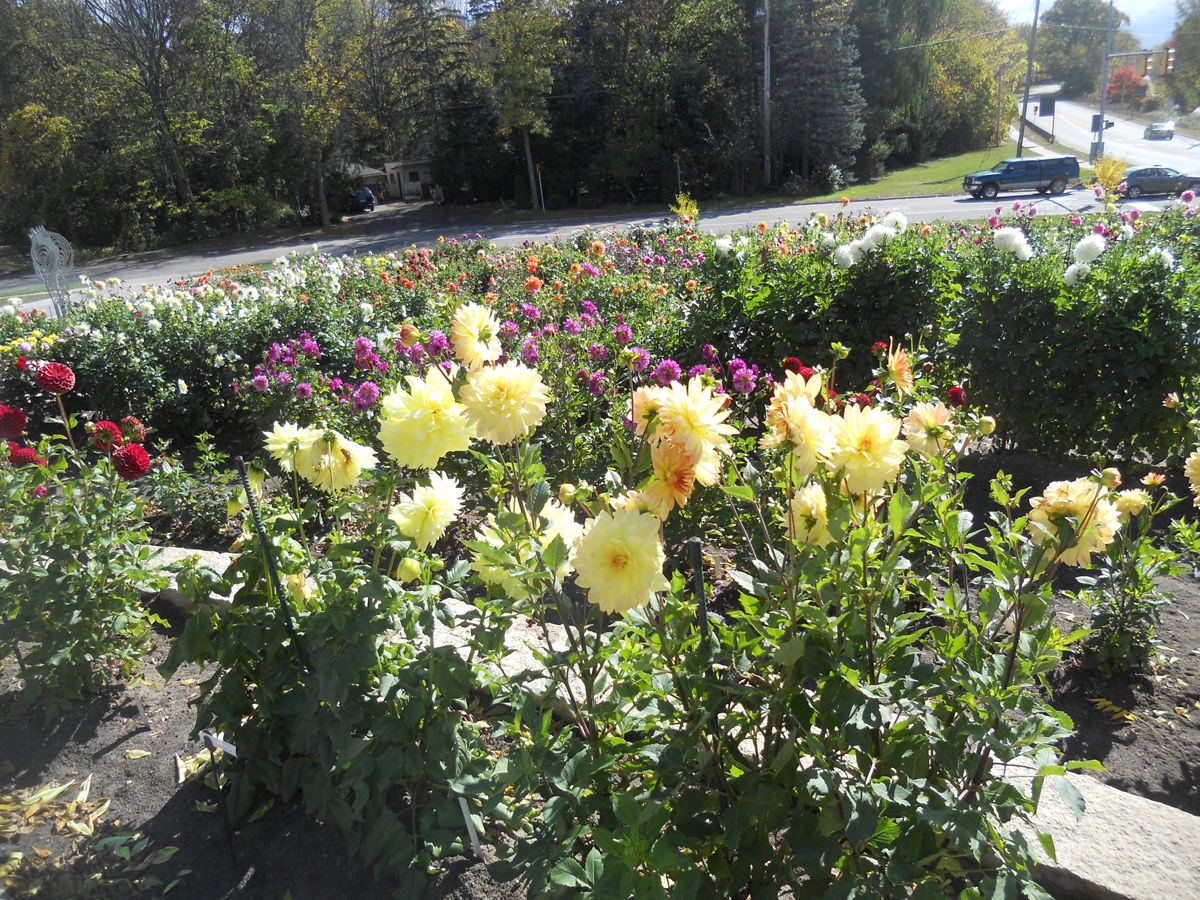 "About 50 volunteers keep this unique organic garden going. In the third week of May volunteers plant 250 varieties representing all 19 petal configurations recognized by the American Dahlia Society. We plant 3,000 tubers in all, and when we dig them up, they generate close to 10,000 to store. After the killer frost hits in early October we begin the process of digging, dividing, labeling, and storing them in a surprisingly small closet kept at 45 degrees.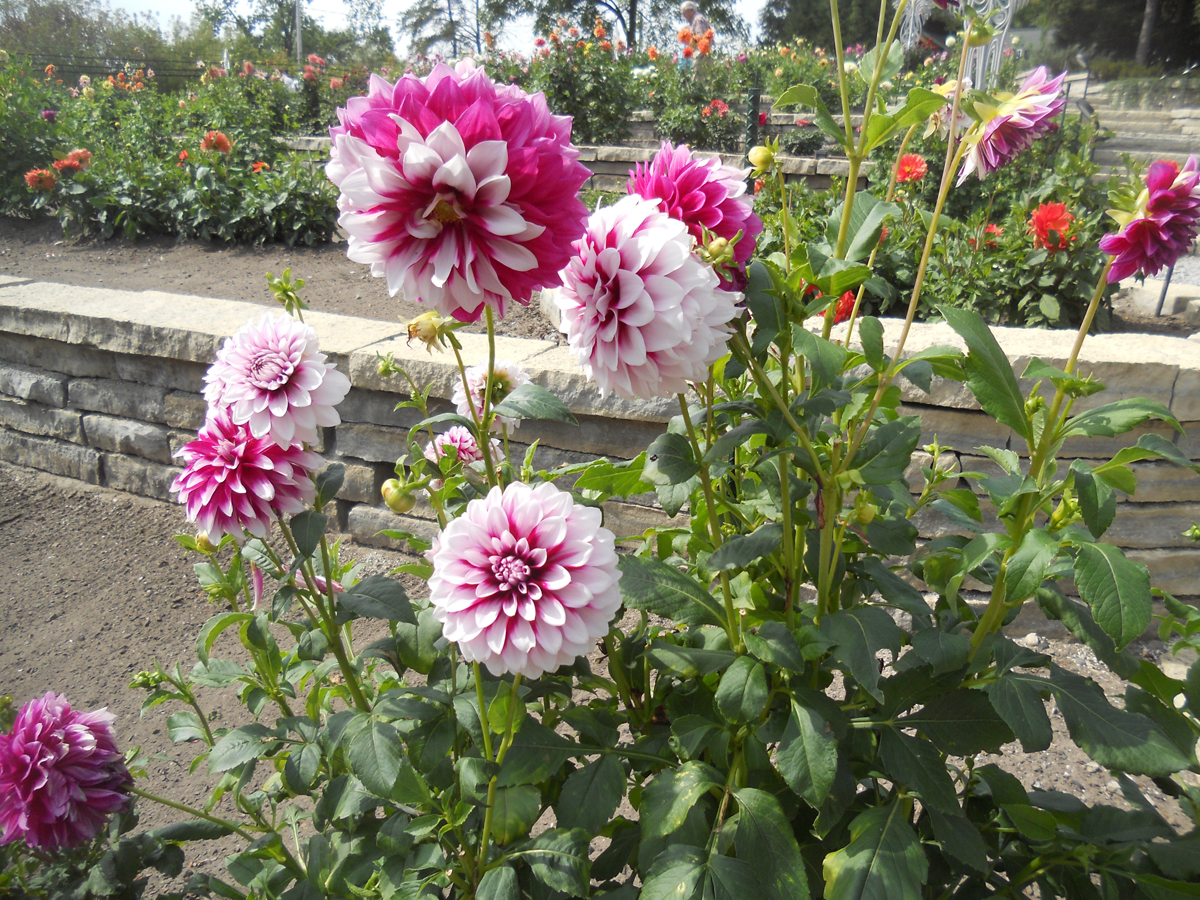 "On the last two weekends of May, we sell our leftover tubers for $2 each, so there are probably more dahlias in our community than in most.  Since Dahlia Hill is such a unique community garden, the public is invited for a cider and donuts open house every September to celebrate the Autumn Equinox and the dahlias at their peak.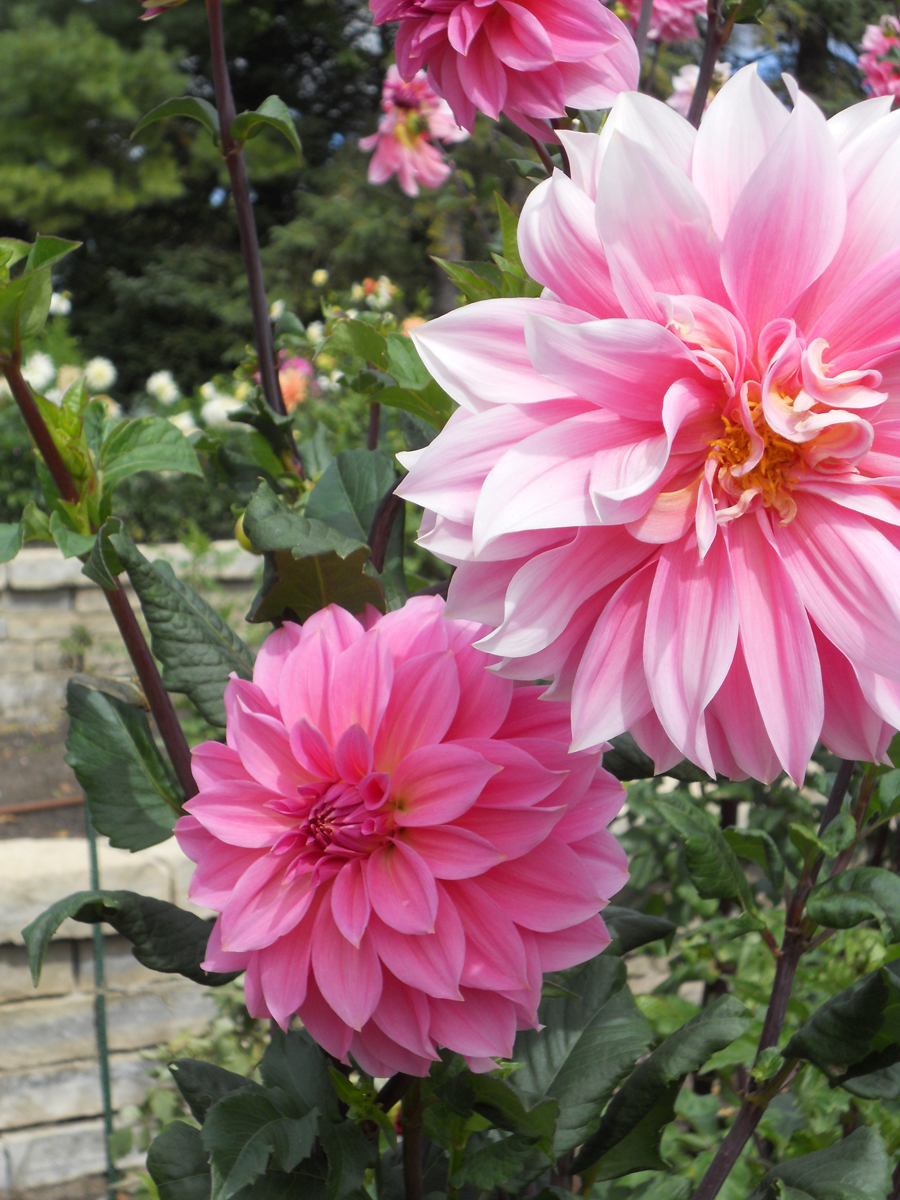 "Besides the garden, visitors will also notice Charles Breed's scultpures in aluminum of the four seasons and also the four stages of human life. For more information about Dahlia Hill and Charles Breed's hilltop studio, seek out  www.dahliahill.org."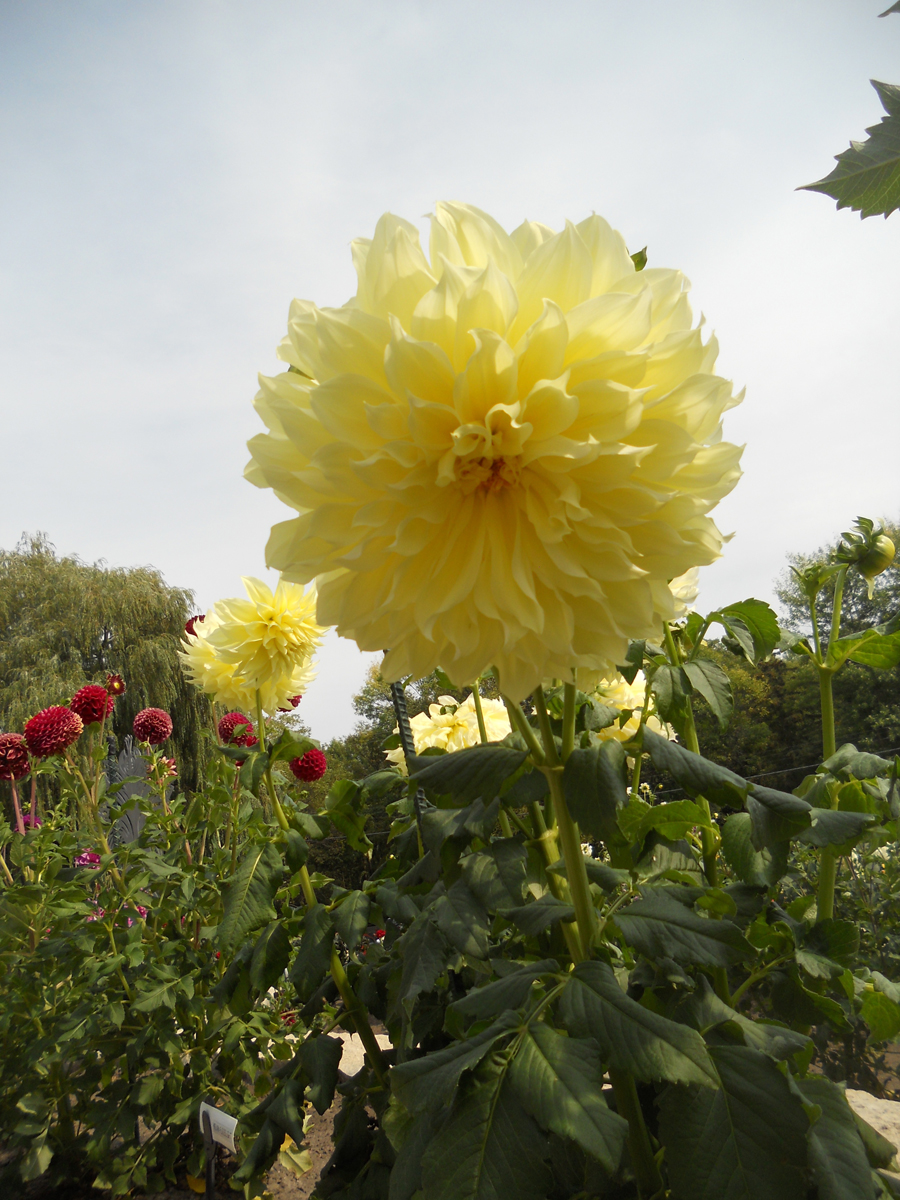 Wow, Cheryl, that is amazing! I definitely need to visit next time I'm in Michigan to visit family. Thanks for introducing us to this great garden!
*** Hey all, I have a new email address for photo submissions. Having everyone send it to my everyday account was filling up my inbox with hundreds of megabytes of photos, and the "Your Mailbox Is Almost Full" notices were getting a bit obnoxious. So, from now on, email photos to [email protected]. Easy! ***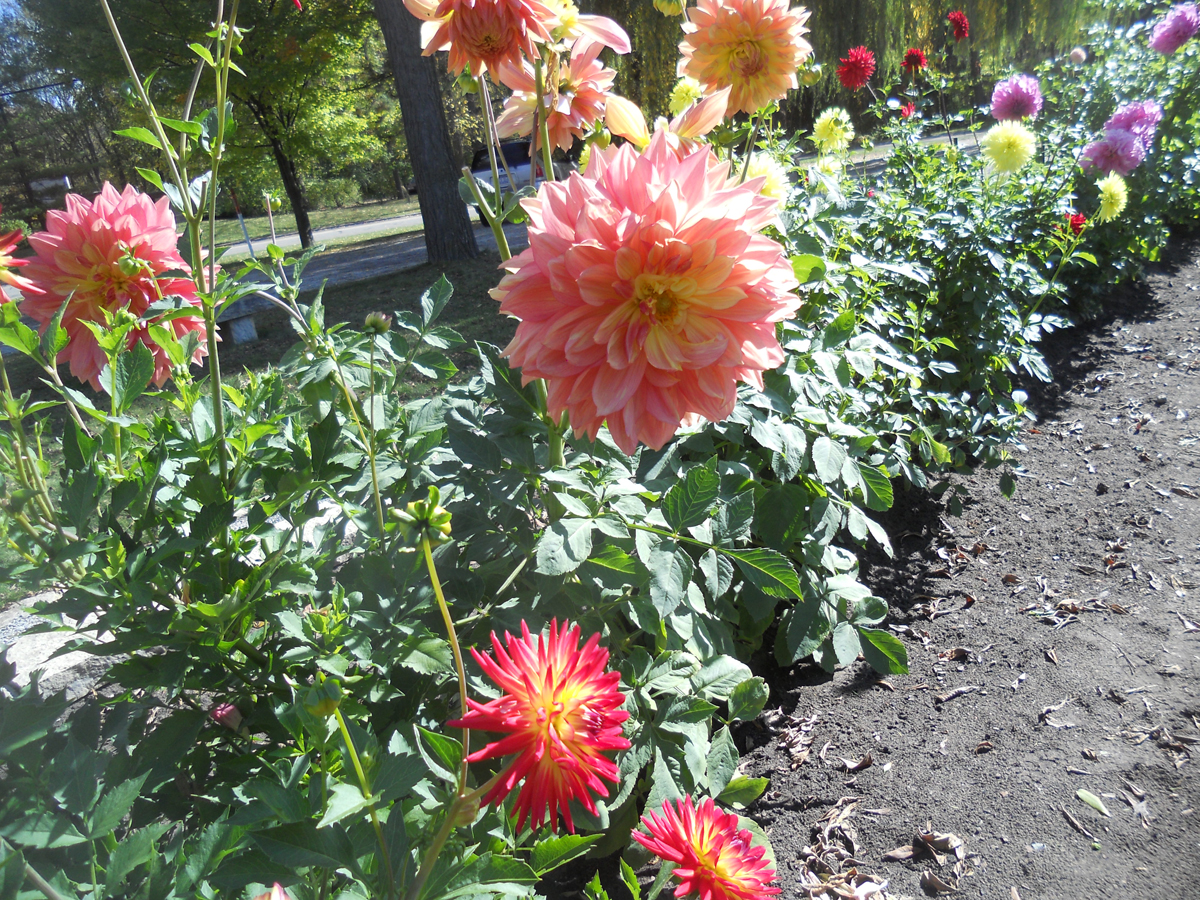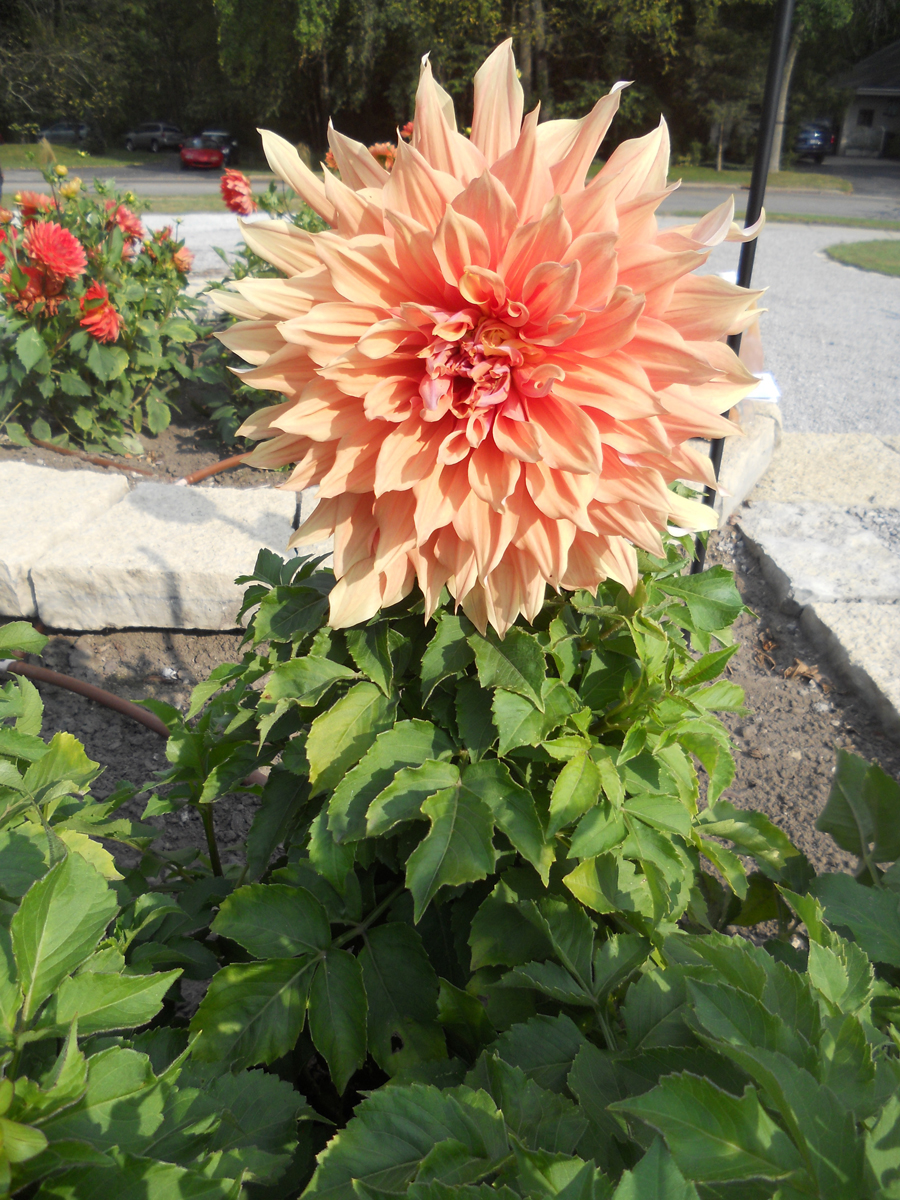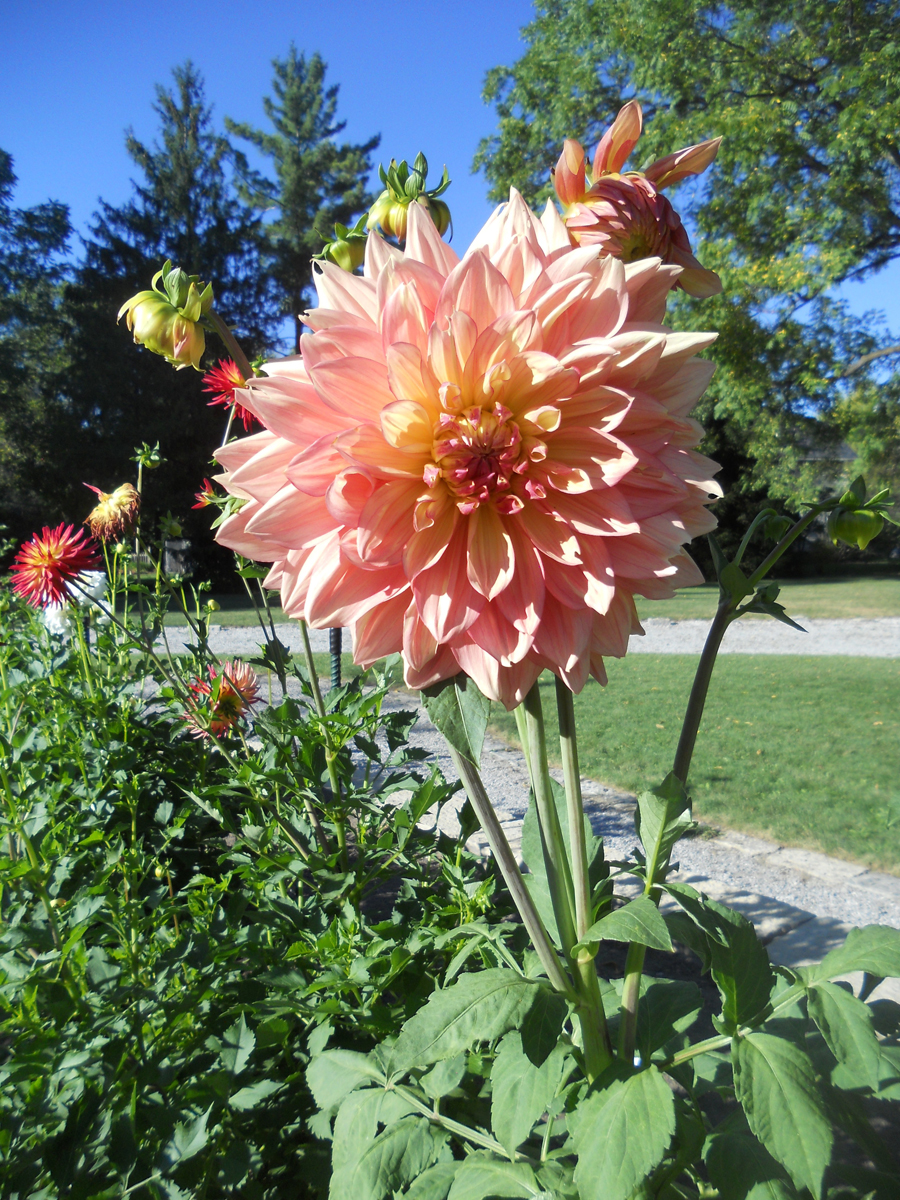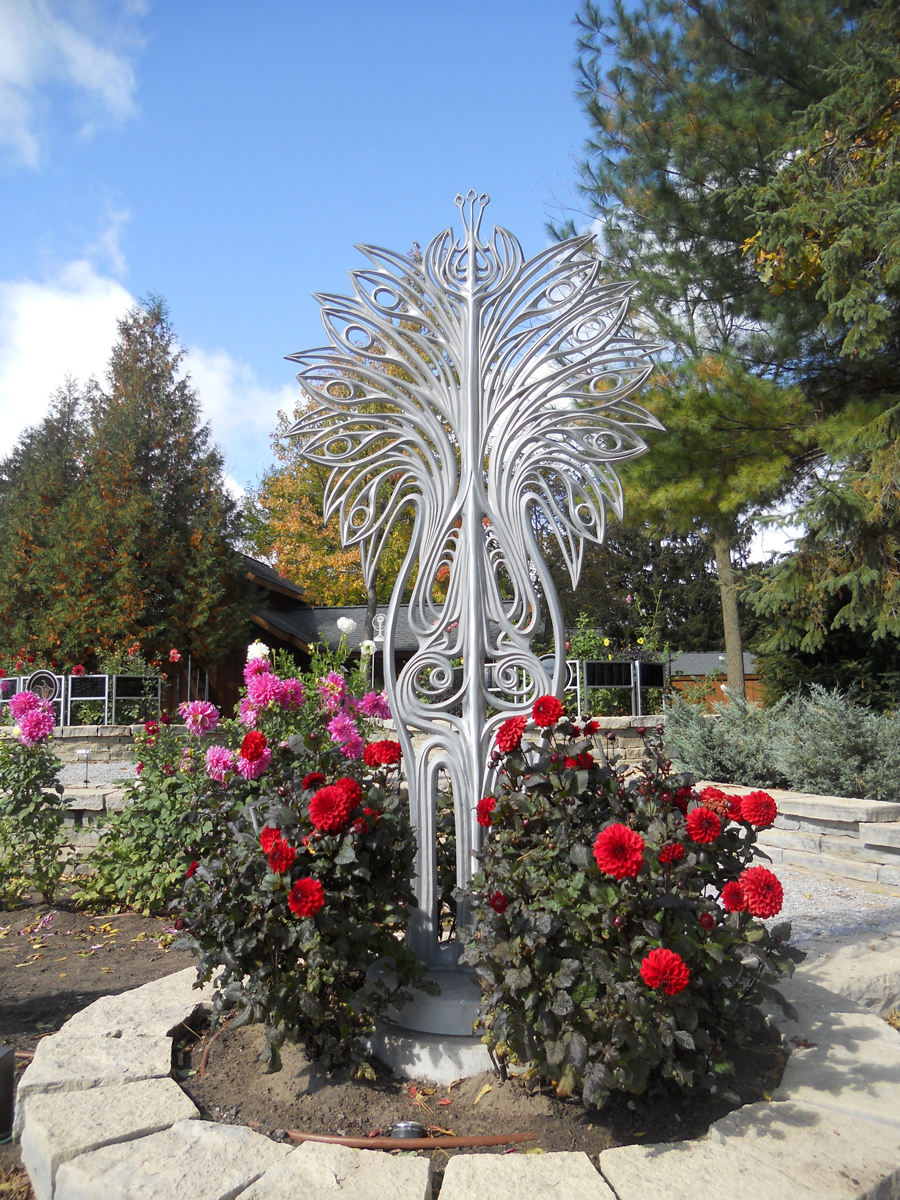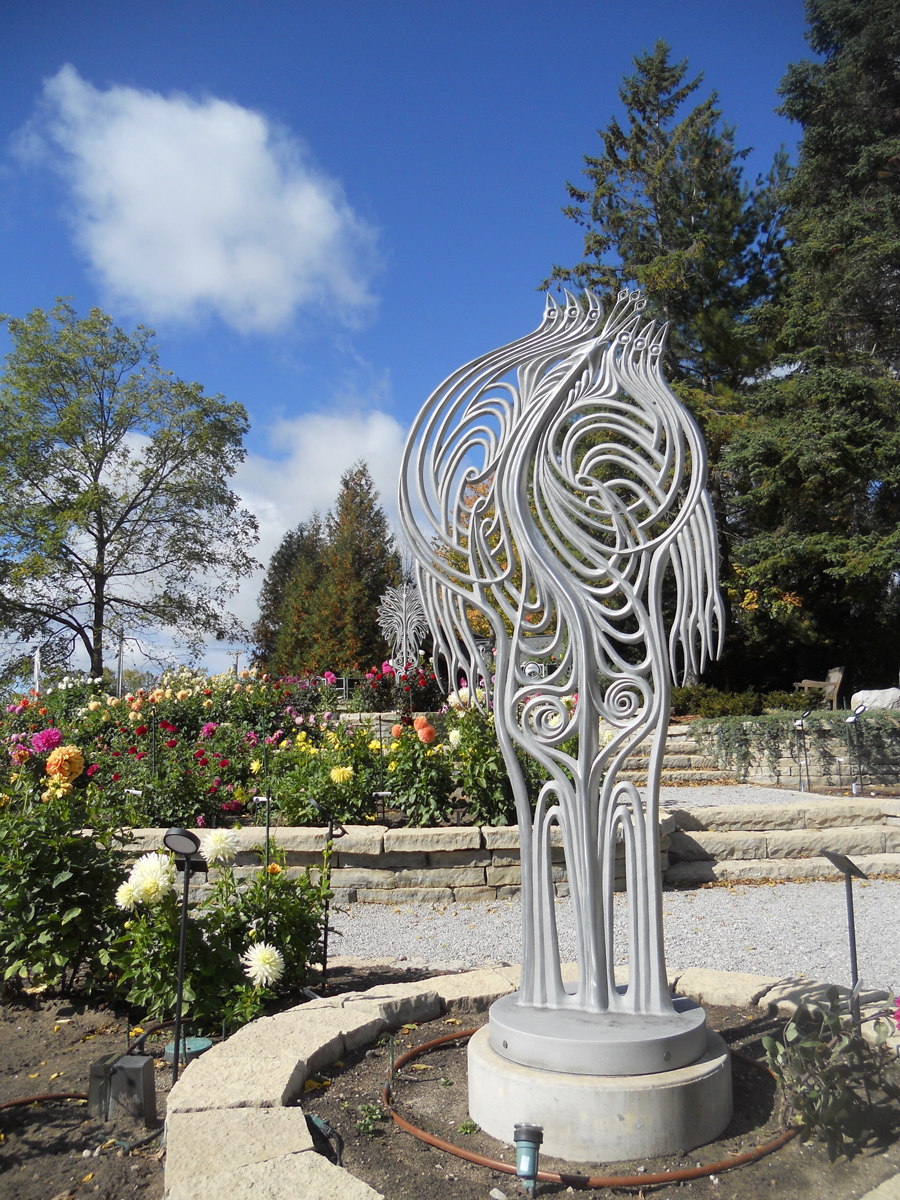 _______________________________________________
Want us to feature YOUR garden in the Garden Photo of the Day? CLICK HERE!
Want to see every post ever published? CLICK HERE!
Want to search the GPOD by STATE? CLICK HERE!

**Check out the GPOD Pinterest page, where you can browse all the post in categories…fun! CLICK HERE!**