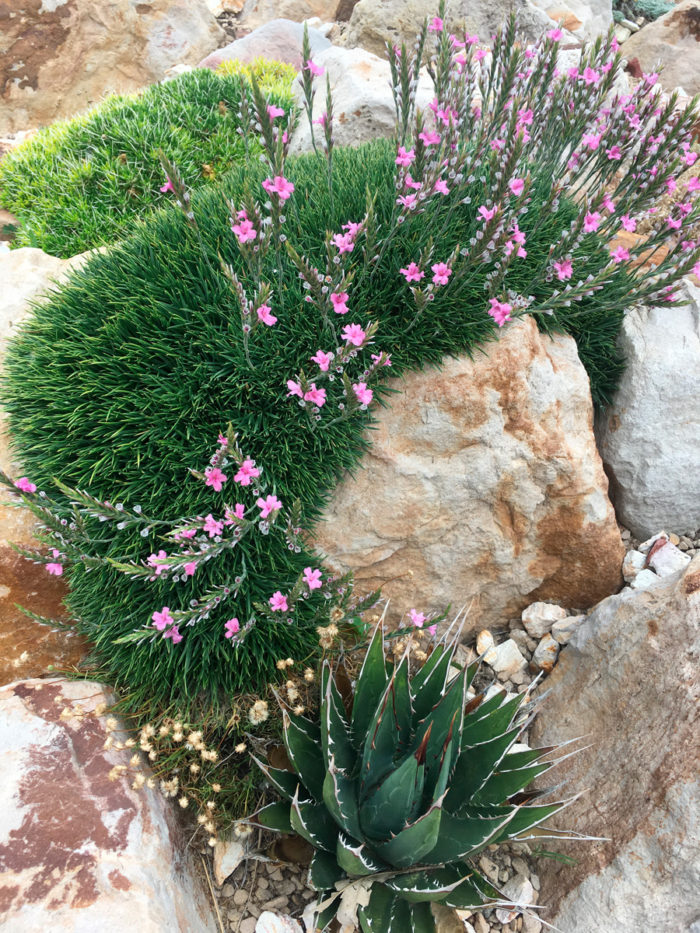 We love crevice gardens—from their organic shapes and dimension to their interest and uniqueness. Crevice gardens are gardens created in the nooks and crannies between rock groupings. The plants get tucked into sometimes unimaginable spaces where they not only survive but thrive. Also called rock gardens, crevice gardens have become a popular way to create interest in smaller yards as well as preserve water use. We couldn't love crevice gardens without also loving the work of Kenton Seth. Kenton, based in Colorado and owner of Paintbrush Gardens, is an amazingly talented garden designer with an extraordinary knack for creating native, unirrigated crevices gardens in both residential and commercial settings. We asked Kenton about his inspiration for creating these gardens and for some techniques and tips for successful planting and drainage.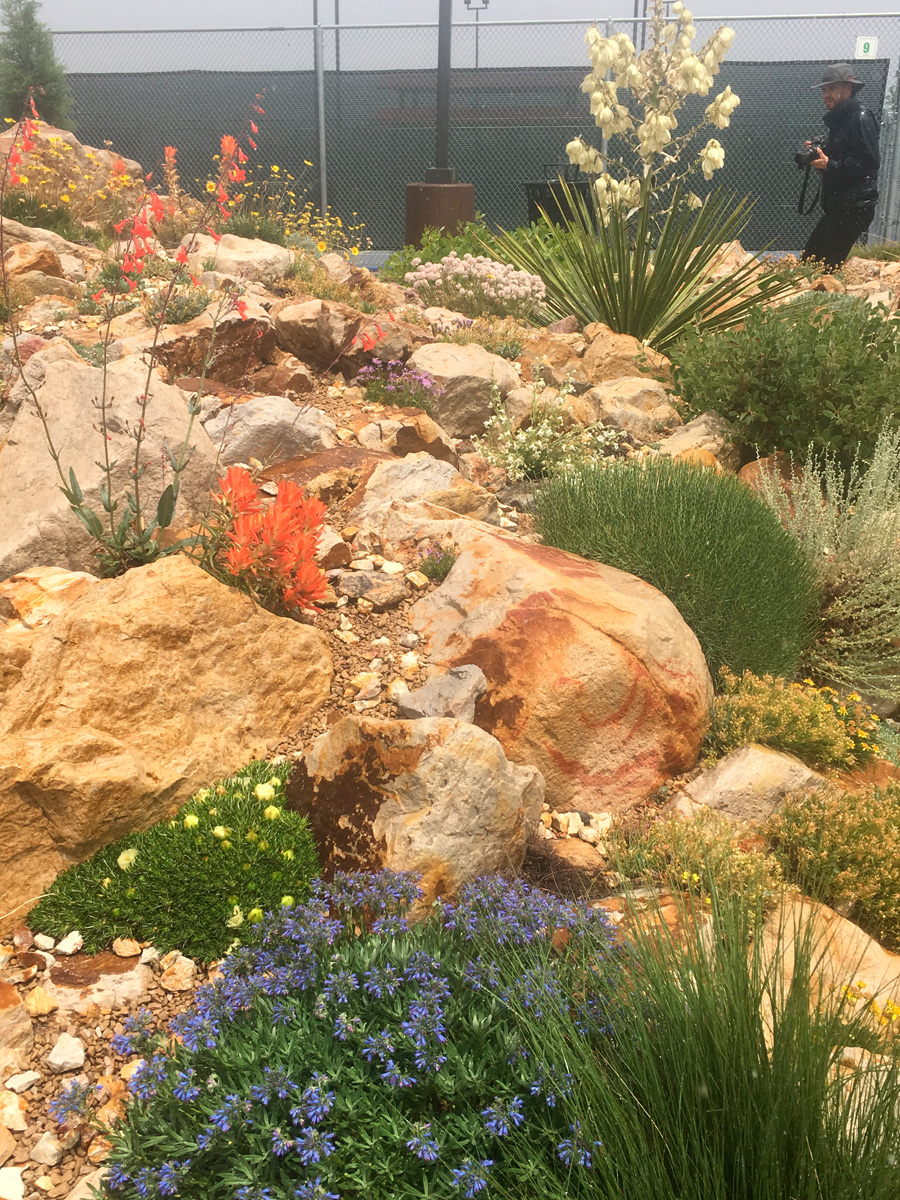 Kenton has always been intrigued by "odd wildflowers, especially rare and endangered species." The combination of that interest and his love for backpacking and the outdoors inspired his passion for crevice gardens. Kenton told us, "The inspiration and examples of plants in rocks is rich in nature, and the amount of exotic, glorious, often tiny plants which basically require this situation is amazingly vast. The alpine ecology inspired and informs rock gardening."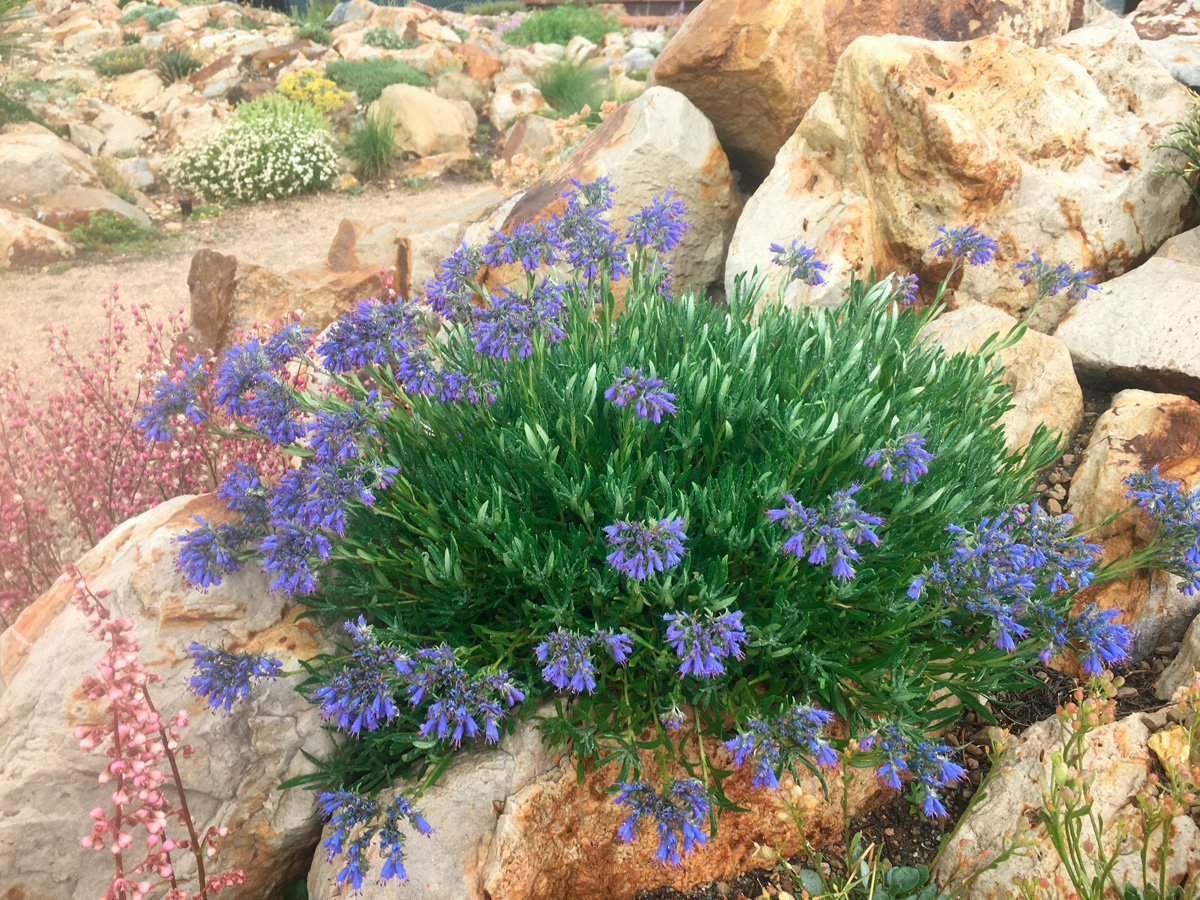 Crevice gardens create mini-microclimates that allow for the use of a more diverse array of plants and species than might normally thrive in an area. Kenton says, "A crevice garden offers a way for botanic gardens and home gardeners to increase their biodiversity and collection within a small space, which may be why they are so popular in Europe."
We asked Kenton about the most common types of stone he works with and why. He replied, "The classic and historical favorite is sedimentary and formerly sedimentary rock—slates, sandstones, and especially limestone. These are particularly favored for vertical arrangements and lend the best control over size and form. But I am personally most intrigued by the less linear—and perhaps more natural—chunkier, thicker, more sharp granite, gneiss, schist, and amphibolite, which do not have regular, parallel sides. The challenge to place them and the variety of planting pockets and crevices is delicious." By looking at some of Kenton's work, you can appreciate the contrast and dimension he creates with these more jagged and rough stones. Some situations may call for a more uniform look, whereas in others you can get away with more wild and organic shapes.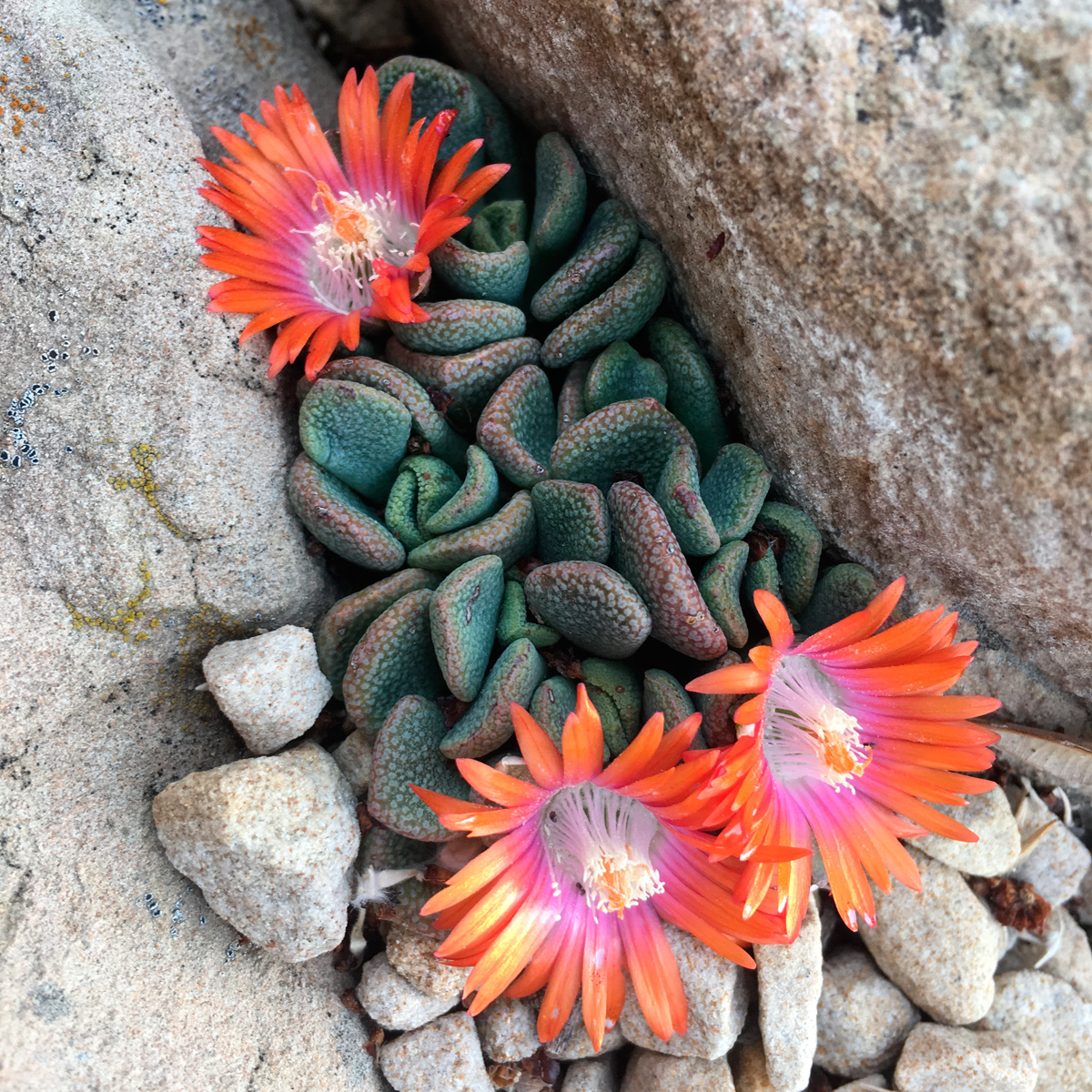 We have had great success with growing cold-hardy cacti along with other native xeric plants in our rock gardens here in the Southwest. The more we can let Mother Nature control the moisture levels, the better, as far as we're concerned. Kenton explains, "The soil mix for a crevice varies wildly with climate and type of plant one desires to grow. The main thing is that it simply must be a little looser and a little more free-draining than that which it sits on naturally."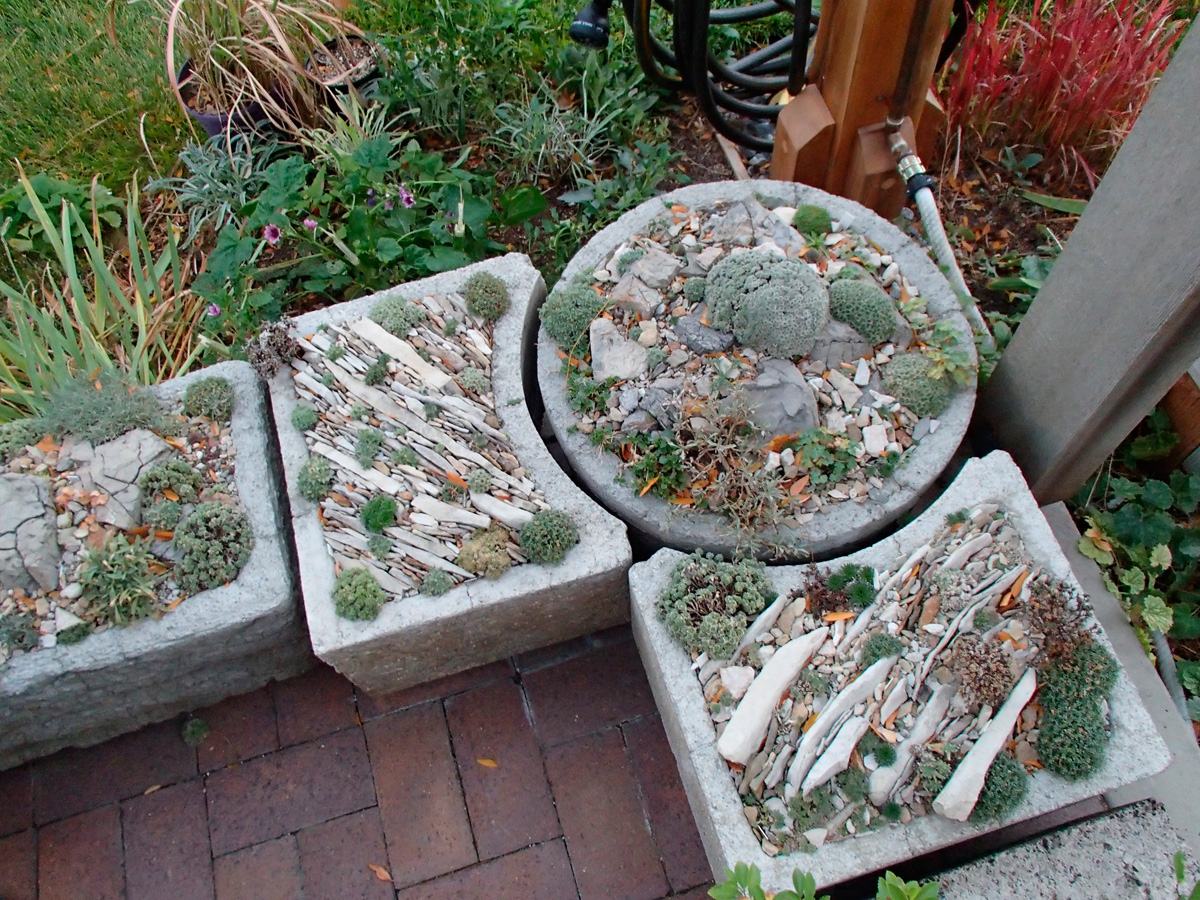 One last technique that may be useful to some with smaller properties is the use of crevice gardening for containers. As Kenton says, "I've built several crevice gardens in small and large containers—as small as a two-gallon nursery pot to grow a rare and coveted tiny Penstemon acaulis [stemless beardtongue, Zones 4–7], to 6-foot-wide, 400-gallon galvanized horse troughs. Crevices work brilliantly in containers and are a nice, unintimidating way to have a crevice garden without building a mountain range in your backyard." So don't let your space dictate your ability to try your hand at a crevice garden. They're a blast to play around with and can be wildly rewarding over the years. Kenton's passion is impossible not to be inspired by. We'll leave you with this final thought from Kenton: "I continue to be a slave to the crevice garden concept because of its breadth, depth, and unresolved cutting edges. Crevice garden potential is vast, complicated, and endlessly stimulating."
—Sheila Schultz and Laurel Startzel are a mother-daughter duo who founded Denver Dirty Girls Container Gardening while living in Denver and have continued their business since moving to Tucson, Arizona.