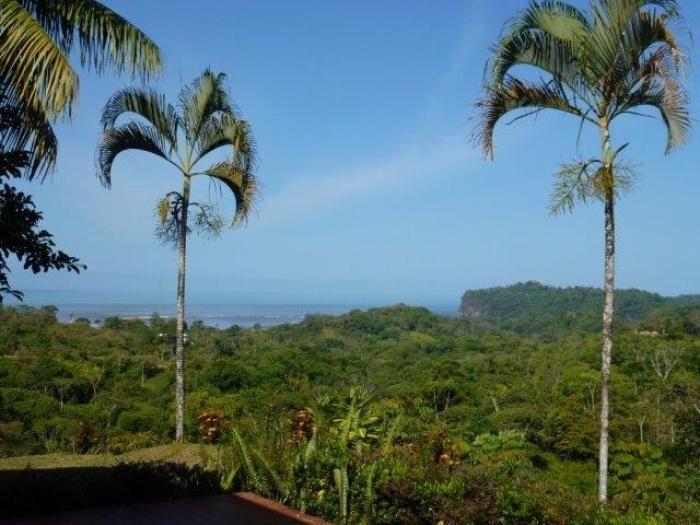 While much of the country has been besieged with snowstorms and below-average temperatures, it is summer in Costa Rica. I had the great fortune of a recent visit there–let these photos from eight degrees above the equator take you away for a quick trip to the tropics!
Costa Rica, located in Central America, with Nicaragua to the north and Panama to the south, the Pacific Ocean to the west and the Caribbean Sea to the east, is a land of plenty. Although, we here in the Northern Hemisphere are fully immersed in winter, it is nearing the end of summer there. In fact, I purchased environmentally friendly notebooks from the back-to-school displays there. Fascinating fauna and flora abound. There was so much to see and do, ten days barely climatized me–I know I will return.
Here, I want to share a bit of the flora and fauna, land and sea. Since we have used SUPs before, we decided it would be fun to paddle in Costa Rica and we found a great couple, Nego and Rachel, who own Pineapple Tours (www.pineapplekayaktours.com) in Dominical, who give tours on SUPs and kayaks. (https://www.tripadvisor.com/Attraction_Review-g313829-d2415249-Reviews-Pineapple_Kayak_Tours-Dominical_Province_of_Puntarenas.html) They were so knowledgeable and friendly and patient with all of my questions about the plants. It was so exciting to paddle through the mangroves–we saw four different kinds: red, black, white, and tea. It was darker once in amongst the mangroves since their canopy didn't let as much sunlight through and there were all kinds of little crabs scurrying up and down the huge root systems. I found the movements of the crabs like big spiders a bit creepy–just didn't want them jumping like some of the spiders do there.
The birds we saw were amazing and Nego not only knew them by their appearance–he recognized most of them by their calls: snowy egrets, sandpipers, black-throated stills, mangrove hummingbirds, cormorants, frigatebirds, 3 kinds of kingfishers, hawks, vultures and five different herons: great blue, little blue, green, yellow-crowned night heron, and my favorite was the bare-throated tiger heron, which had a mottled tan and russet brown chest and a wing span of about six feet!
We stopped on a sandy beach which was out in the sun and I saw plants that I recognized from back at home. There were Job's tears with strings of seeds, castor bean plants and a few leguminous plants that looked like vetch.When we paddled back to the beach, Nego served us fresh-cut papaya, mango, pineapple and watermelon on a little table under an umbrella–the perfect way to end the trip.
On the way out of the park, we stopped so I could photograph the strangler figs and mango trees. I cannot begin to cover all of the plants in this one blog so I shall have to write another blog in order to show you the Central Valley with the vegetable markets, and the spice and herb farms.