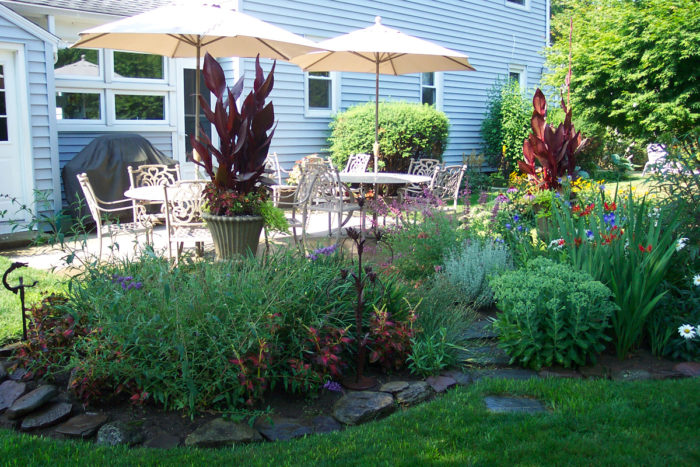 Today's photos are from Cindy Reiss in New York state. She says, "I live in Rochester, New York, two miles south of Lake Ontario. My husband and I have been gardening in our small plot of sandy soil for ten years. Each year we add, subtract, and just move things around! I like to play with plant combinations, especially in containers. In winter I work on my garden journal, cataloging photos and plant identities."
Your containers are fantastic, Cindy! And I LOVE that little water feature. Thanks so much for sharing.
Want us to feature YOUR garden, or a garden you've recently visited, in the Garden Photo of the Day? CLICK HERE!
Want to see every post ever published? CLICK HERE!
Want to search the GPOD by STATE? CLICK HERE!
And last but not least, Check out the GPOD Pinterest page, where you can browse all the post in categories…fun! CLICK HERE!