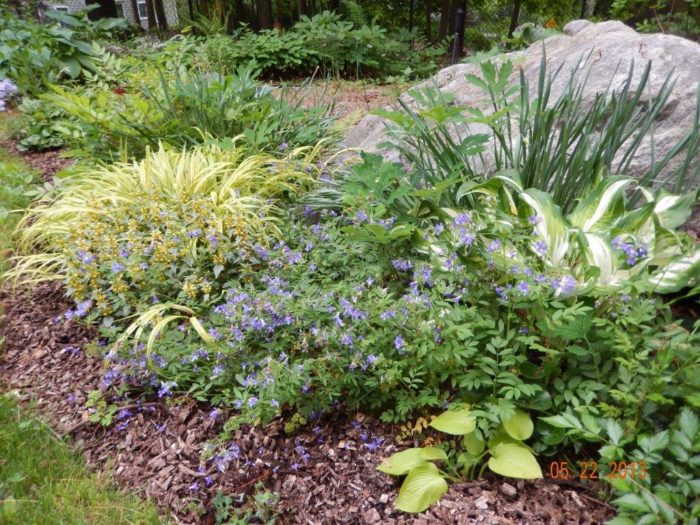 We're expanding the GPOD family with today's photos. They're from Kerstin McCauley in Westchester County, New York. Kerstin says, "Miyako (Remember her garden? Refresh your memory HERE, HERE, and HERE), my daughter in-law, talked me into taking pictures of my garden this spring to send to you. Most of them were taken in late May and a couple were taken in June.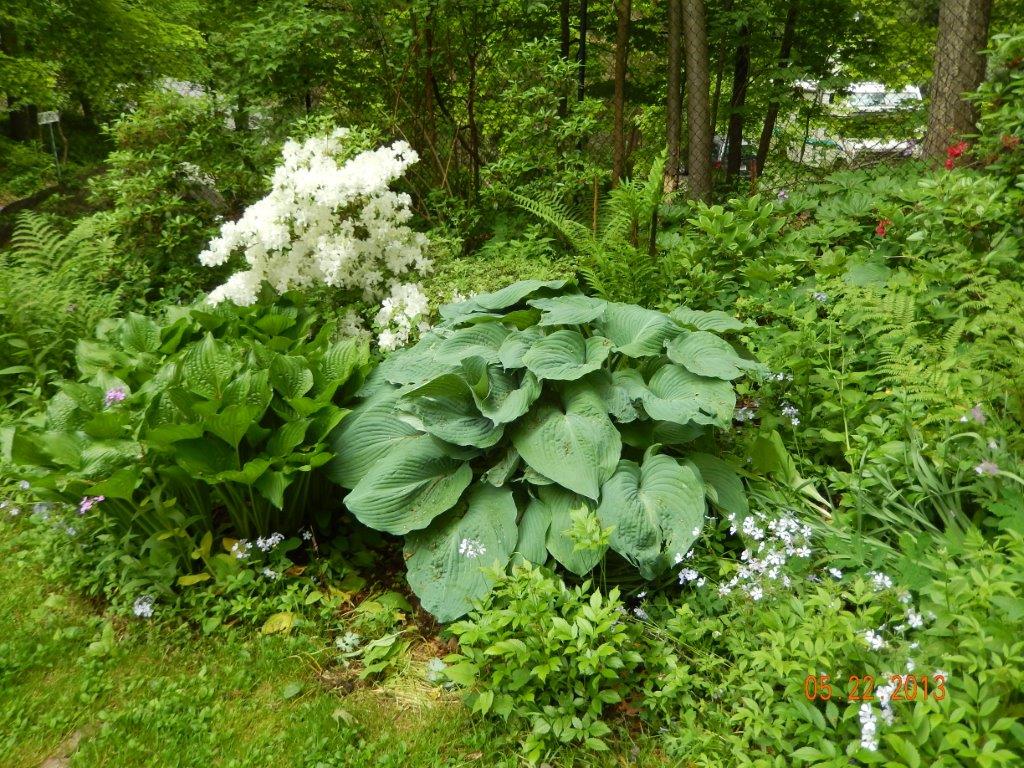 "I have many spring-flowering bushes such as rhododendrons, azaleas, and Viburnums at that time. I seriously started to garden when I got a deer fence in 1997. As you can see, my garden is pretty wild. A few months before hurricane Sandy we had to take down a big maple, which was very lucky since it might have fallen on our house otherwise. Since the tree came down we have had a lot more sun and thus many more flowers and a lot of colors in the garden.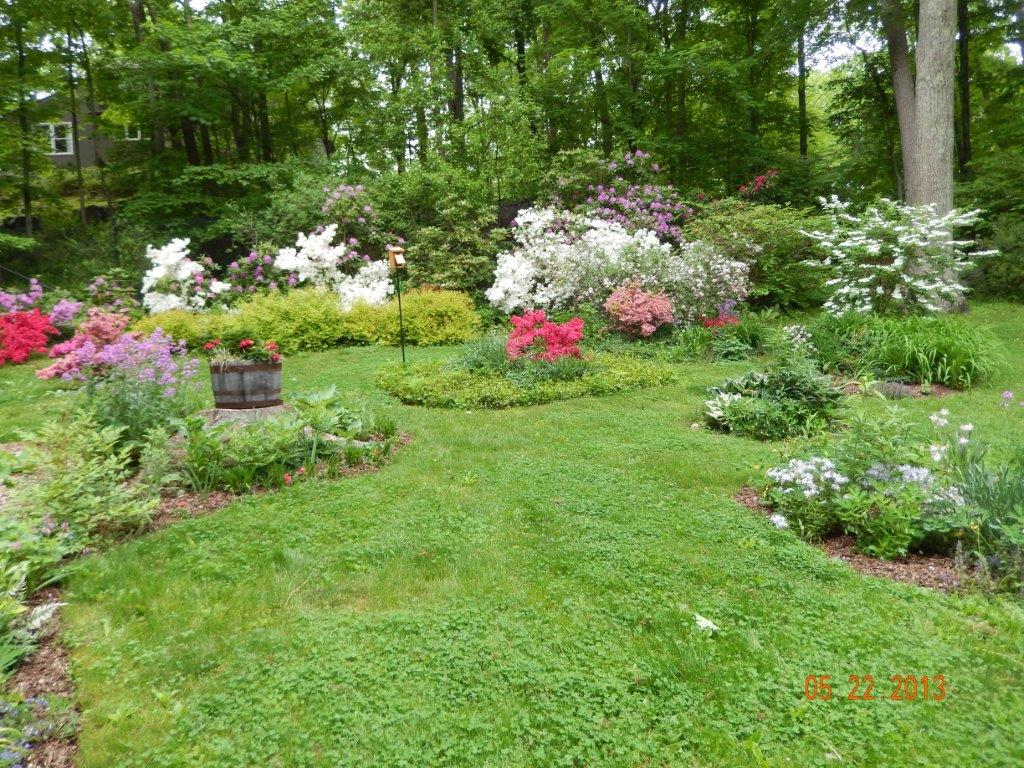 "I put a planted whiskey barrel on top of the stump and planted around the stump. For some reason the plants thrive there. The astilbes, for instance, are much taller there than in other places in the yard, and so are many other plants. I try to avoid chemicals in the garden as much as possible, so most plants just get compost.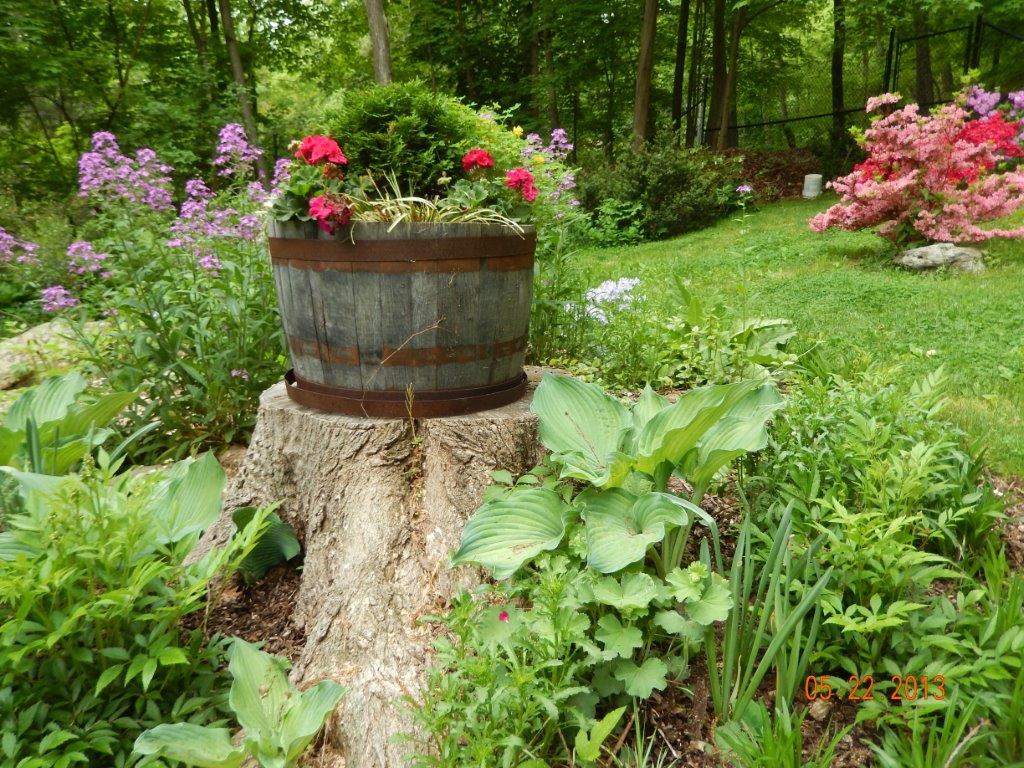 "I am very lenient as far as plants multiplying and let them grow pretty much where they like, within reason. It sometimes makes for interesting combinations. I like the way that the Corydalis lutea is lining the front walkway. It started from one plant many years ago. And with help from chipmunks and squirrels they are now all over the place. Then again at times I have to do some serious editing, but often after the plants have flowered."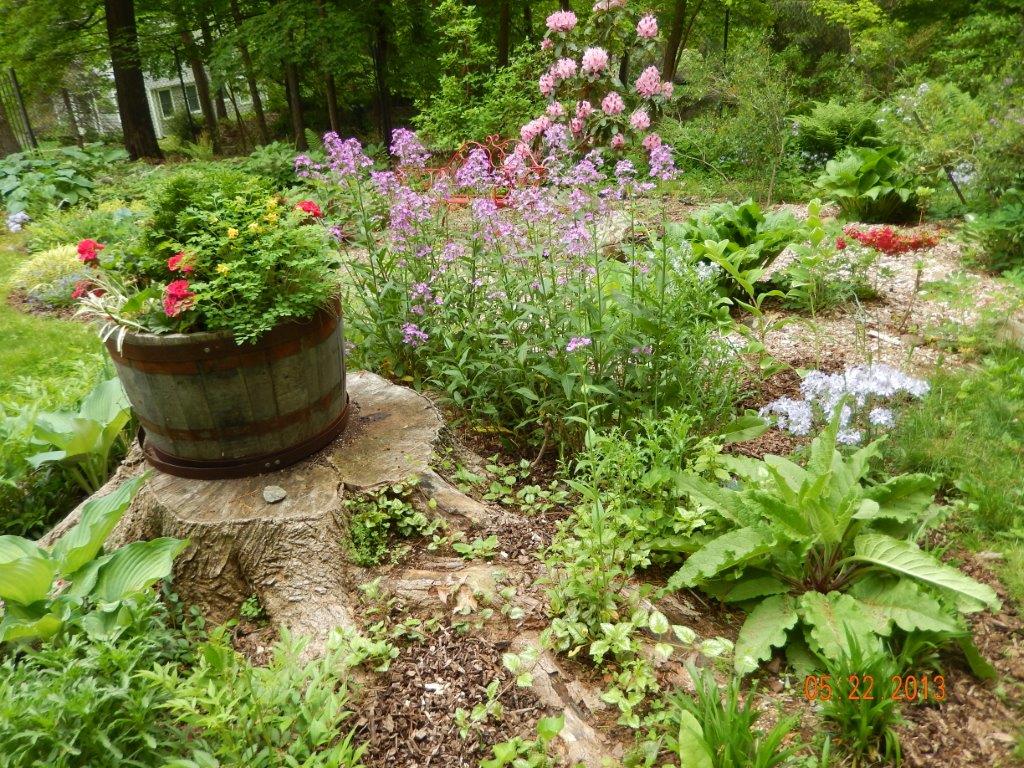 I've visited this garden in person (years ago), and I LOVED it! I know that many of the plants in Miyako's garden are divisions from yours. She is lucky to have such a generous gardening mother-in-law! Thanks so much, Kerstin, for sending in photos to share. Beautiful!
This is prime time to take some photos in your garden. So get out there with your cameras and send some in! Email them to [email protected].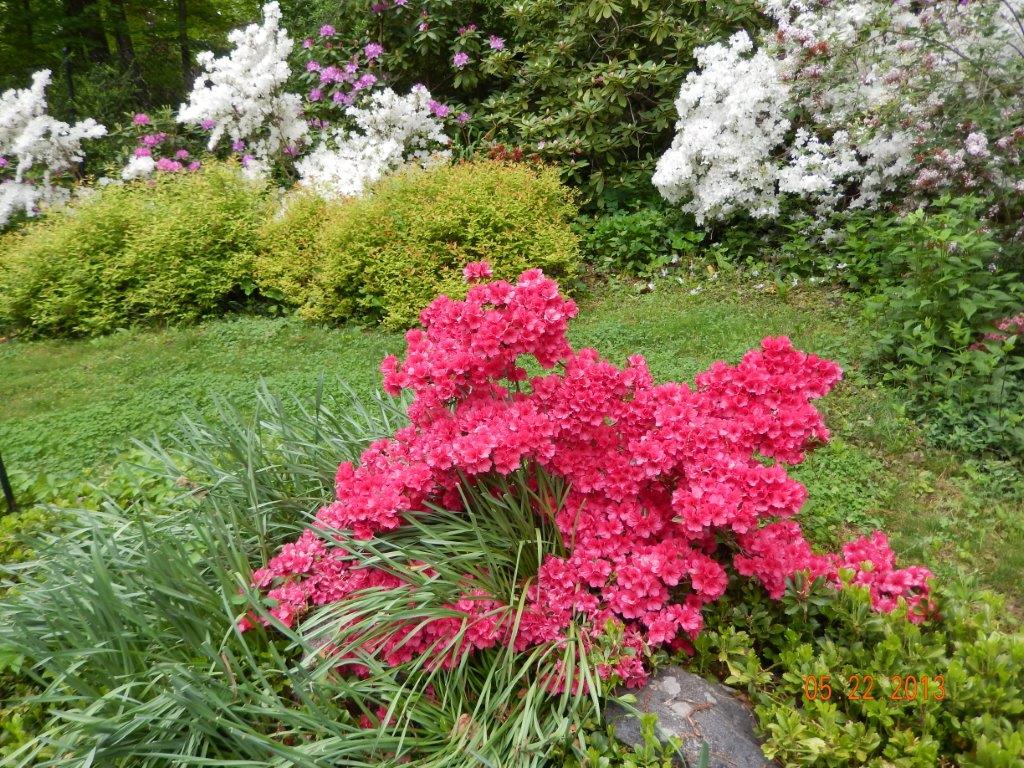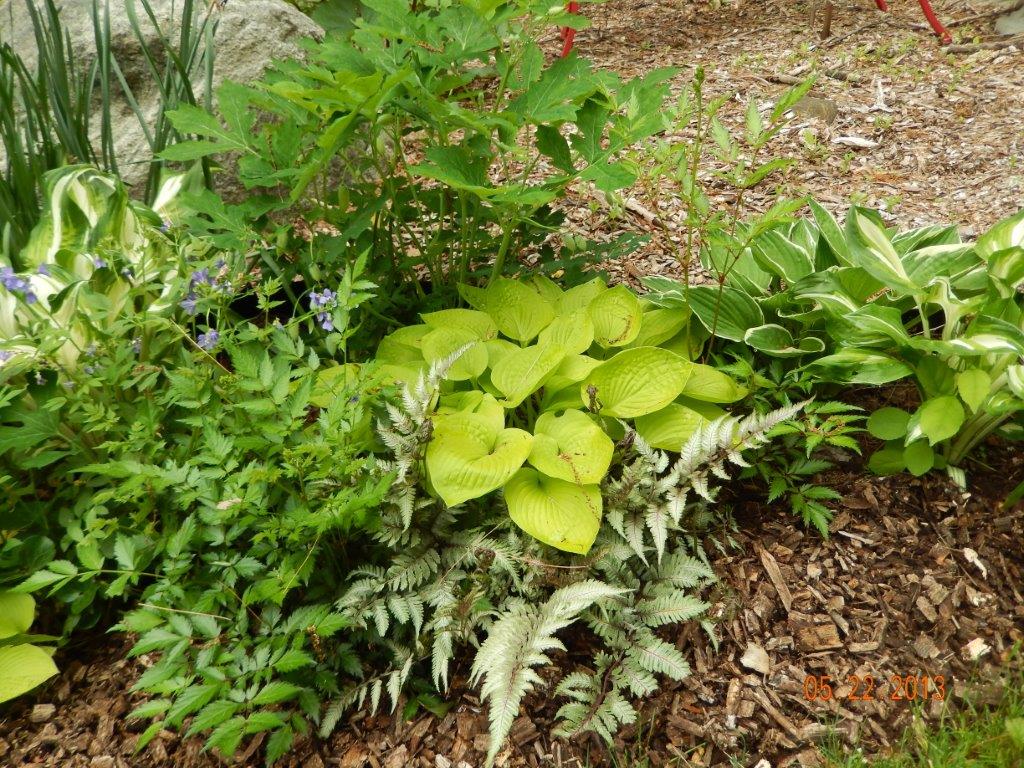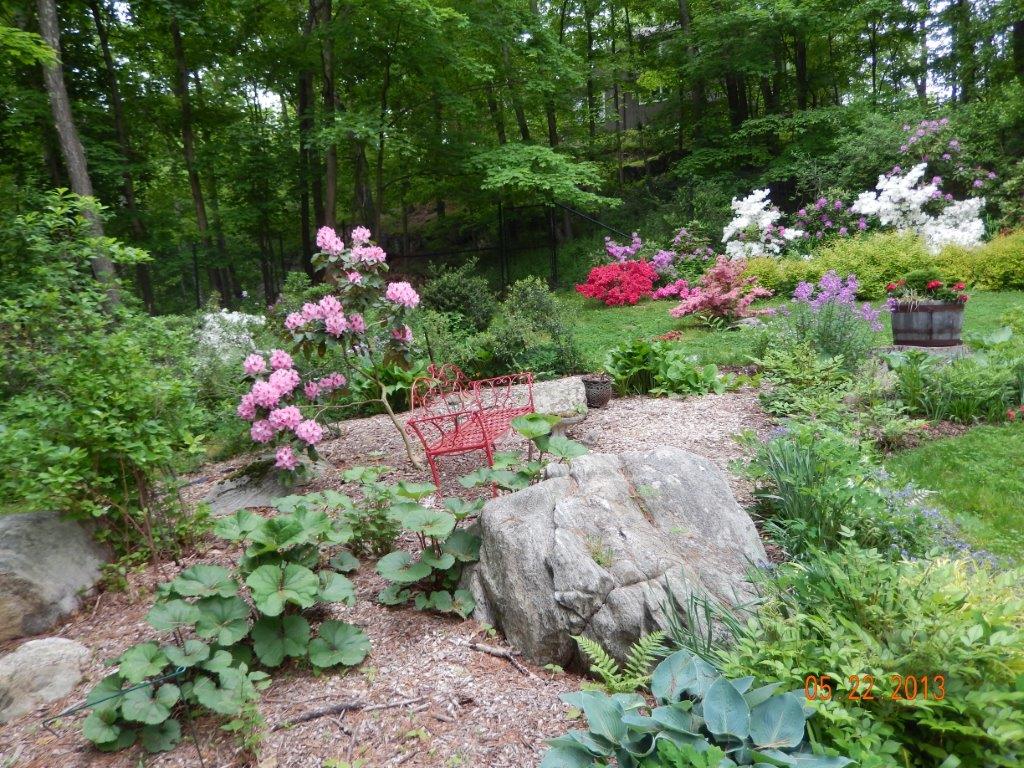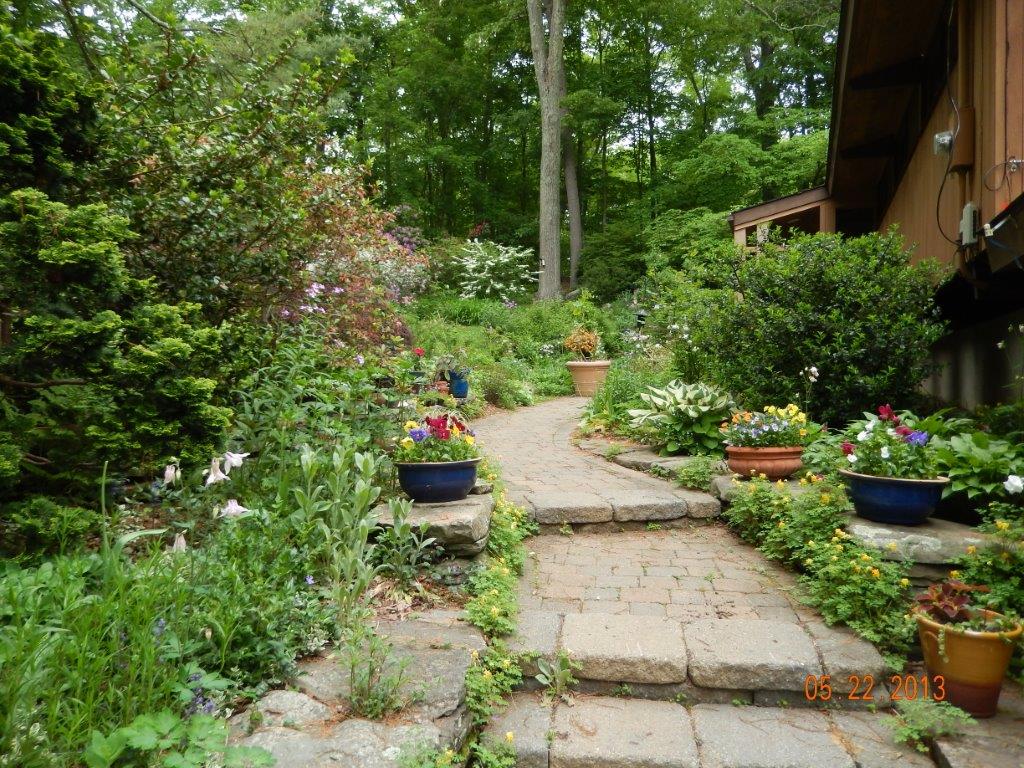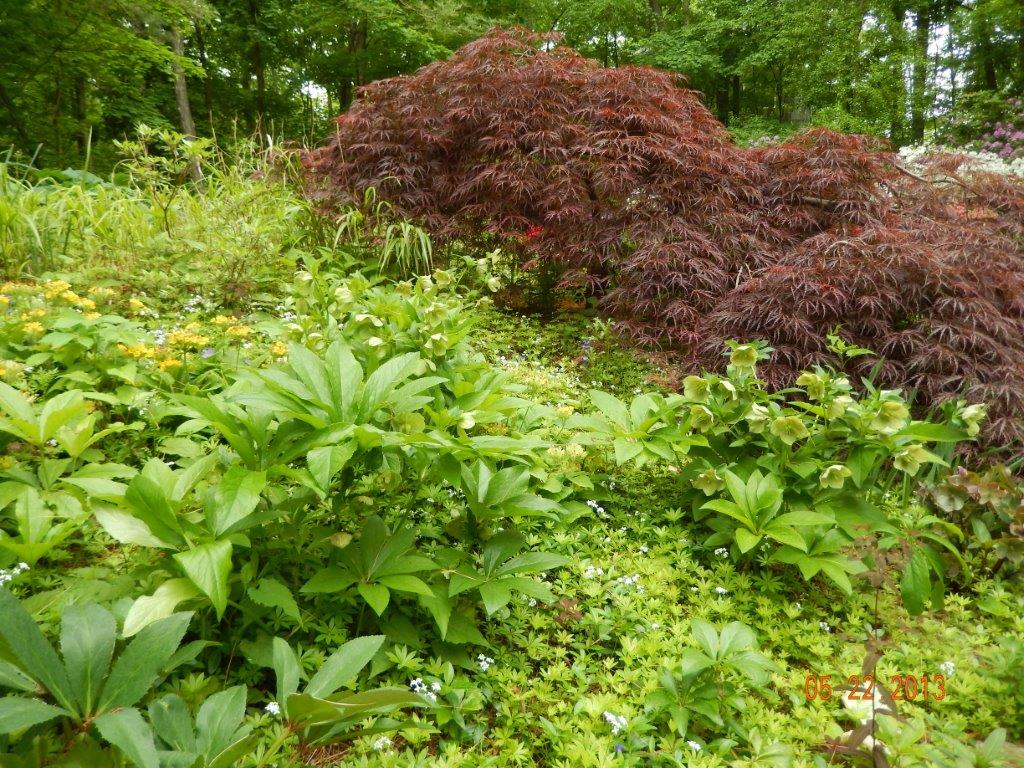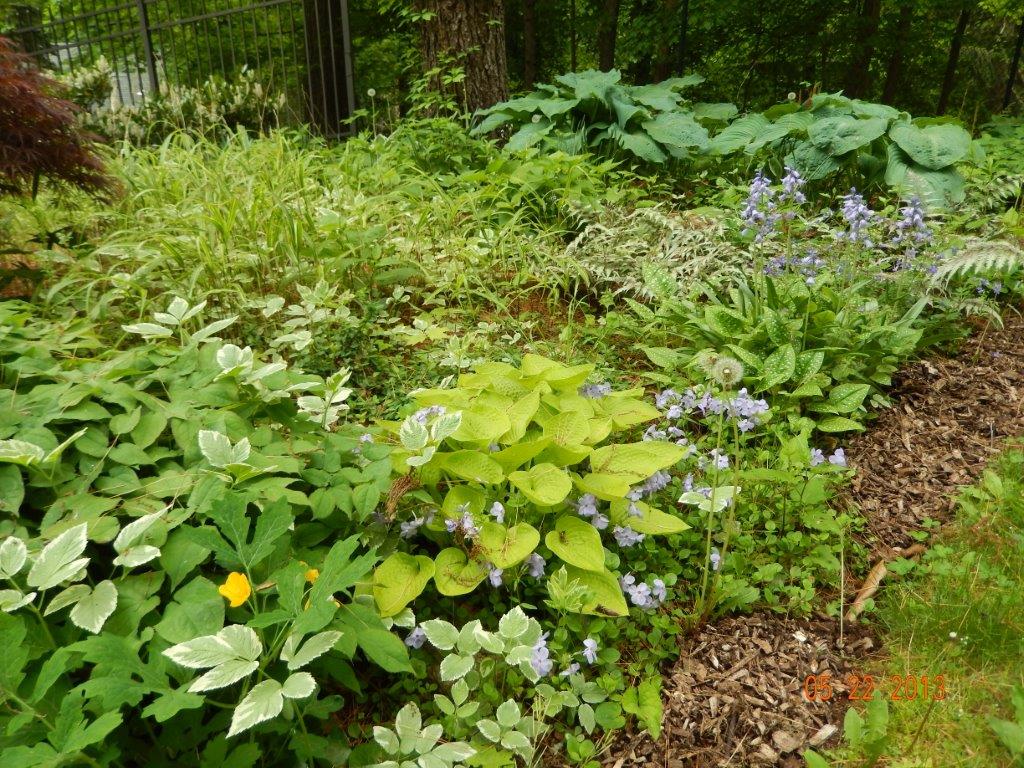 Want us to feature YOUR garden in the Garden Photo of the Day? CLICK HERE!
Want to see every post ever published? CLICK HERE!
Want to search the GPOD by STATE? CLICK HERE!
Check out the GPOD Pinterest page! CLICK HERE!