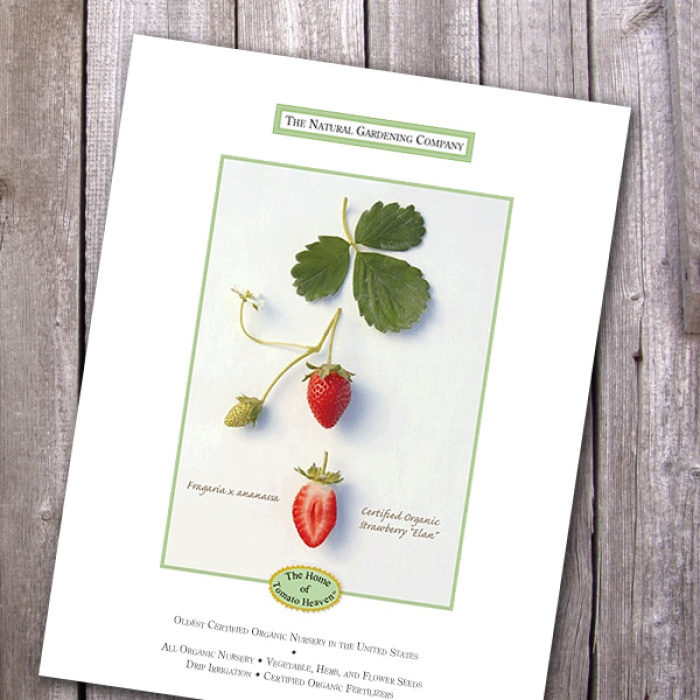 As a green thumb, I continue to be impressed by the increasing availability of all-organic seed suppliers. The Natural Gardening Company's catalog is the latest addition to my seed catalog collection, and I was quite impressed with it.
The Natural Gardening Company is located in Sonoma County, California. Luther Burbank, the famous plant breeder, conducted his horticultural research just miles away. For 26 years, they've specialized in certified organic seedlings, organic vegetable, herb and flower seeds, drip irrigation, natural pest controls and fertilizers, and tools. From their website, "Our goal is to provide you with the finest quality seeds and plants. We know your time is limited and results matter, so our product selection is aimed at quality, not quantity. We believe organically produced seeds and plants are better because they embody the best kind of stewardship of the land, that which promotes the long term health and preservation of our natural resources."
The Natural Gardening Company's catalog is beautifully-designed, and is a great example of the "less is more" design theory. Over 50 pages of vegetable, herb, flower and cover crop seed listings make up the majority of the catalog. Seven pages follow this, with their organic seedling offerings. This includes their "Tomato Heaven", 17 well-known (and not-so-well-known) varieties. Following this are a few pages listing their seed propagation, drip irrigation, and other tools.
As I perused through the catalog listings, I was amazed by the superb photography. The four-column page listings are easy to read from wide margins and ample white space. Again, it is so well designed that I had to remind myself that it was a catalog. The pricing information is in bold at the bottom of each product description. Scattered throughout the pages are growing notes on each of the plants, as well as general growing tips. I also appreciate (as you've heard me mention before) the use of an uncoated paper stock that the catalog is printed in.
The Natural Gardening Company's catalog is a great source for certified organic seeds and seedlings, and should be part of your seed catalog collection.
To request a copy or to order their seeds and products, visit www.naturalgardening.com.