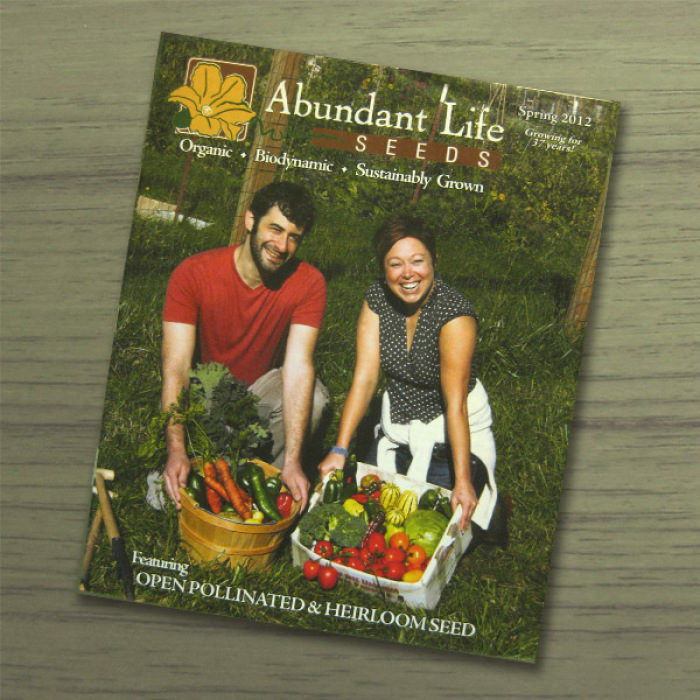 As I gradually but surely move towards starting and growing only organic seeds in my Victory Garden, I continue to be pleasantly surprised as to the amount of organic and sustainably-grown seeds available to us. As a result, Abundant Life Seeds was certainly one of those great additions to my seed catalog collection.
From their 2011 catalog, "Abundant Life is dedicated to not only preserving rare and endangered seeds, but we are also firmly committed to growing organically. A large percentage of the seed offered in this catalog is grown, harvested, and cleaned by our farm crew. Over the years we have learned first hand the benefits of feeding the soil, which feeds the plants, which gives us its seed. When you plant Abundant Life Seeds you can be assured that the seeds themselves have been grown and selected under organic conditions and are ready to perform and produce an abundance of nutritious food in your garden."
Abundant Life's catalog is a real pleasure to look through. Over 30 pages of vegetable seed listings make up the majority of the catalog. The variety listings are accented with beautiful photography, as well as clearly indicated keys, sizes and prices.
At the beginning of each vegetable listing, a nice illustration sits next to a chart and box containing easy to read seed starting and plant growing information. I also personally appreciate the uncoated "newsprint-esque" paper stock that the catalog is printed in.
Following the vegetables are a few pages of cover crop, flower and herb selections, again with great-looking photography and illustrations. Growing your own transplants? They've got your seed starting supplies. Need fertilizers, tools, pest controls, row covers or containers? Again, they've got ya covered. Rounding out the catalog are books, products for food preparation, preserving and cooking.
The Abundant Life Seeds catalog features an impressive selection of seeds; as well as everything the organic, Biodynamic, sustainable living, gardener and grower would need.
To request a copy or to order their seeds and products, visit https://www.abundantlifeseeds.com.