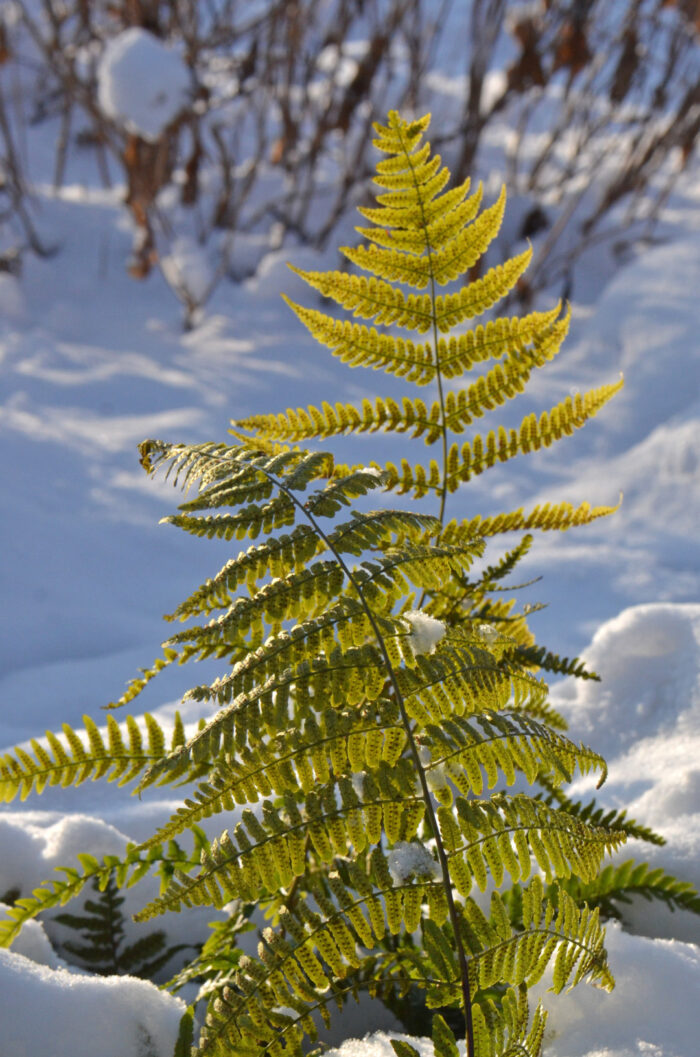 I'm Carol Verhake, and I garden in Berwyn, Pennsylvania (Zone 6b/7a). My 1.3-acre garden has evolved quite a bit in the over 20 years I've lived on the property. I've taken down many ash trees (Faxinus species) due to the ash borer threat and added many new beds. I have both shade and sun and mostly dry soil. When I fall in love with new plants, I find a way to incorporate them in the garden while striving to maintain a cohesive design and flow.
I am very focused on layering and all-season interest, so it's a joy for me when I see things blooming in December and January. I also adore my bird community. They have made themselves at home as they frequent the heated birdbath, take shelter in my shrubs and trees, and feast on my edible plants.
This year I added a moon gate to my garden that is made of stone. The moon gate echoes the many large boulders that exist naturally on the property and marks the entrance to the woodland trail. My hope is that garden visitors are moved emotionally or spiritually when they see and walk through the gate. I adore this new feature.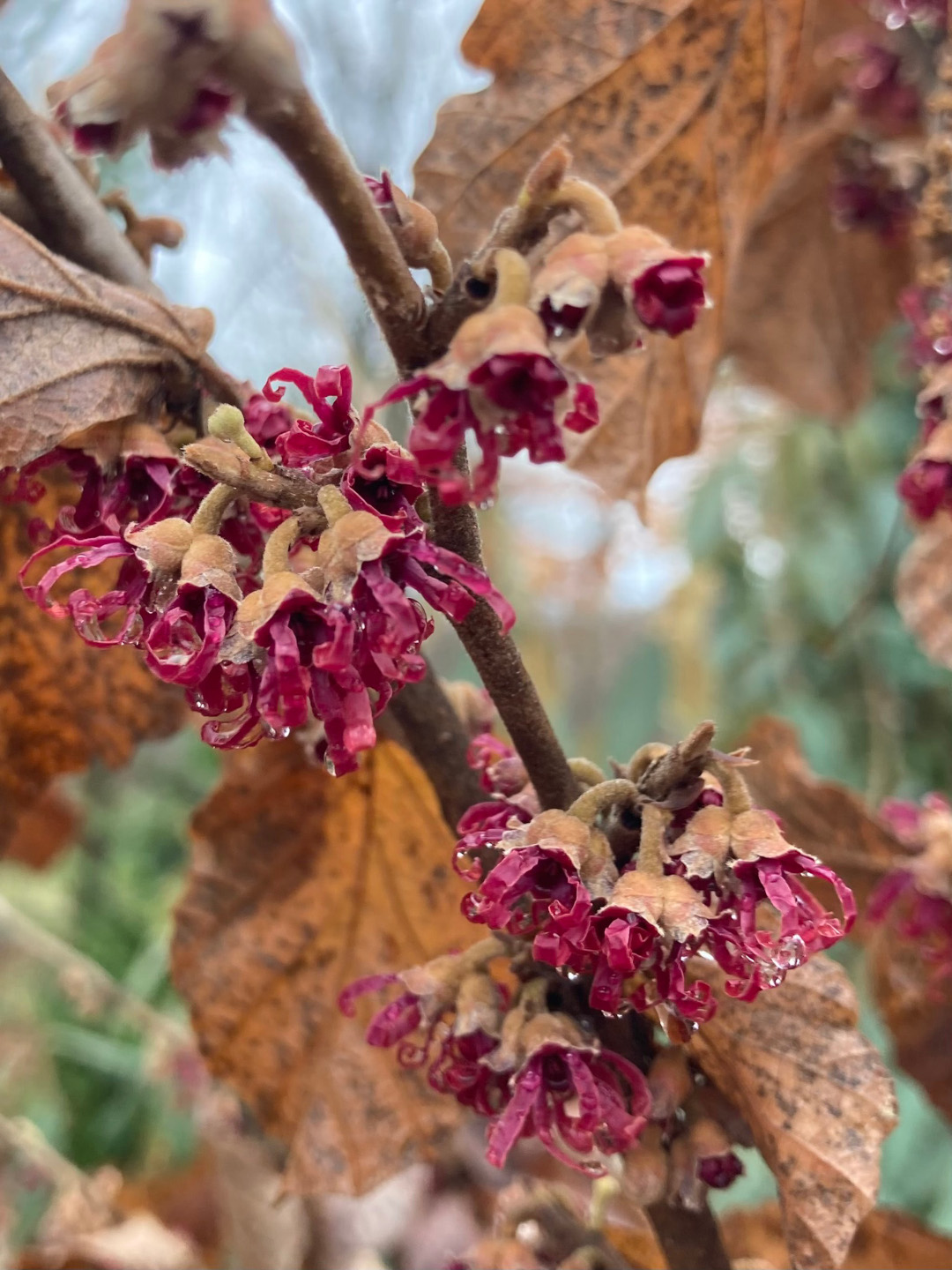 The flowers of this amethyst witch hazel (Hamamelis 'Amethyst', Zones 5–8) are beginning to uncurl their petals. Witch hazels can bloom right through the coldest parts of the year, with the petals curling tight in the coldest weather and unfurling again when it warms a little.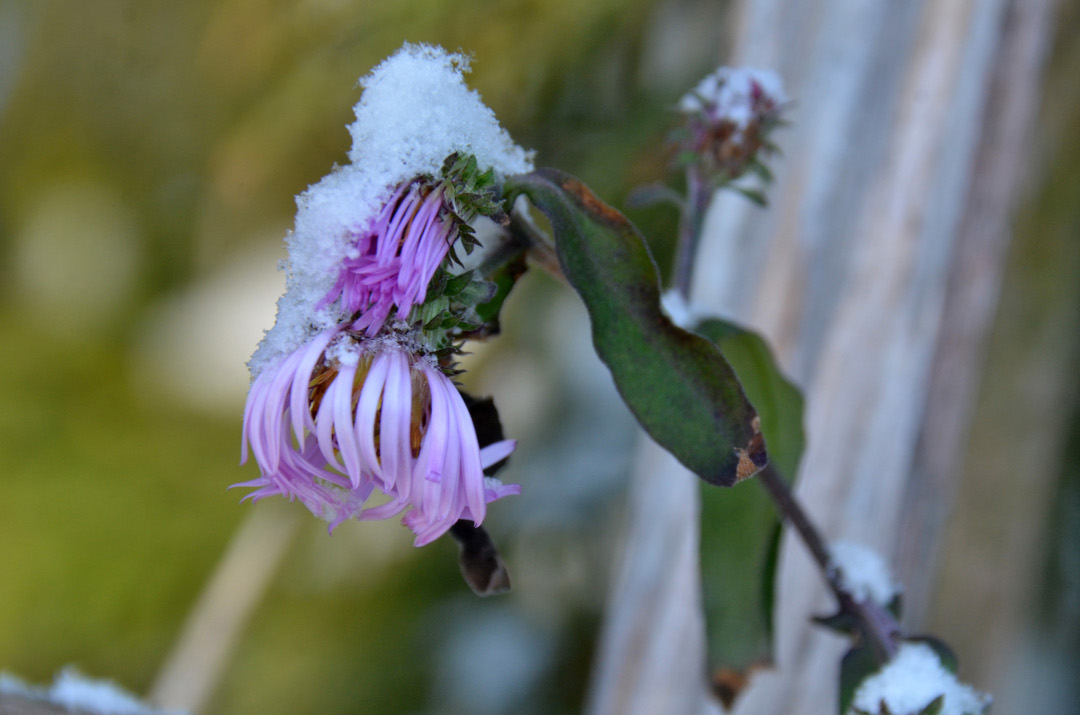 Climbing aster (Ampelaster carolinanus, Zones 6–9) is a late fall bloomer that can keep on going right into the first snowfalls.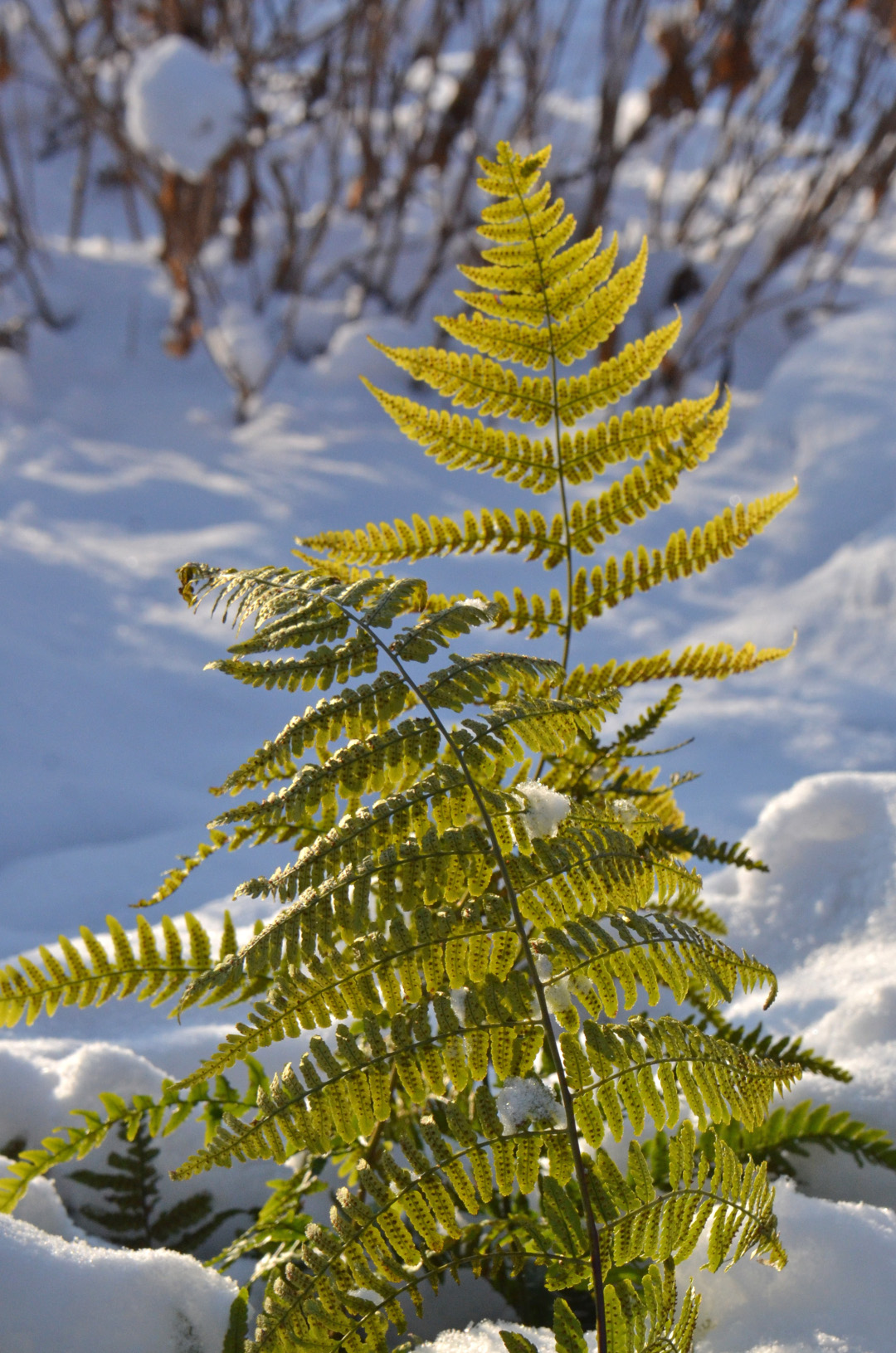 Autumn fern (Dryopteris erythrosora, Zones 5–11) is most celebrated for the reddish flush on new fronds in the spring, but the old fronds are also semi-evergreen, holding upright through the winter in milder climates and dying back if the cold gets too intense.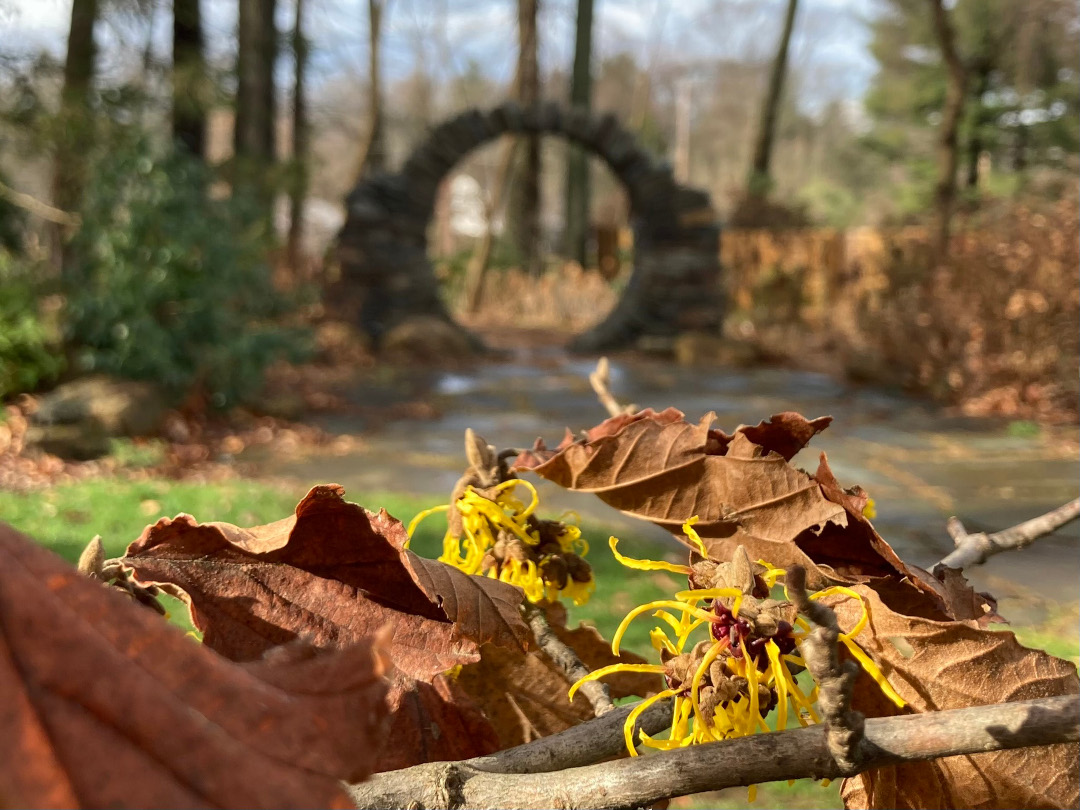 'Barmstedt Gold' witch hazel (Hamamelis 'Barmstedt Gold') blooms, with the moon gate visible behind it.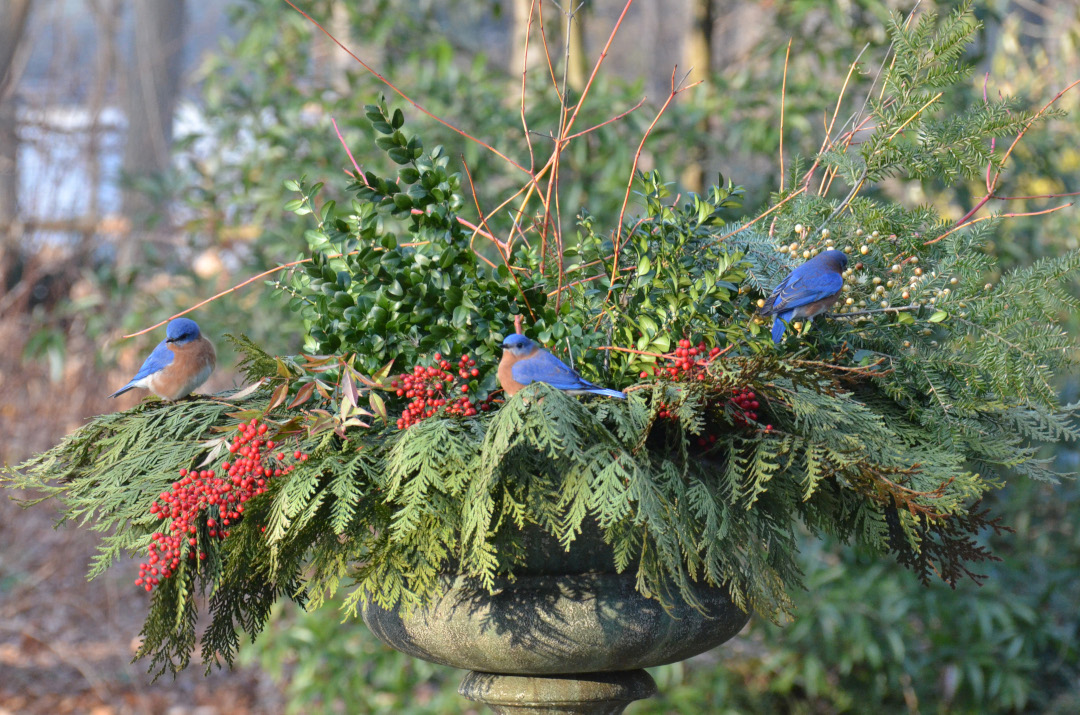 Bluebirds rest on a planter that has been decorated for the winter with cut branches and berries.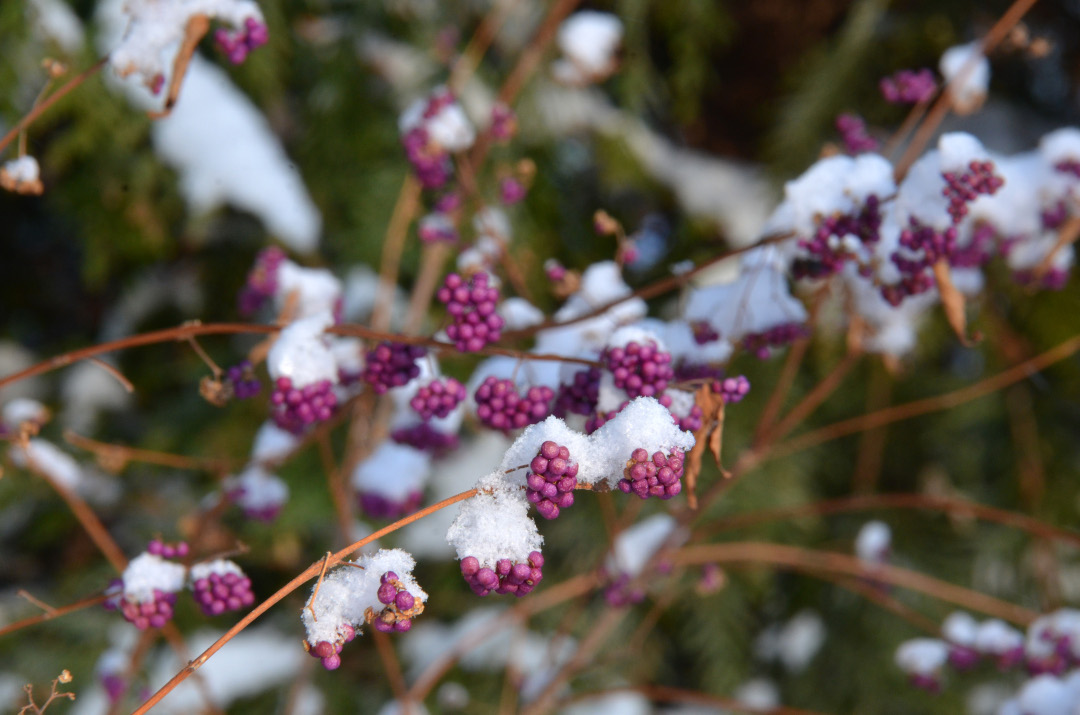 Early amethyst beautyberry (Callicarpa dichotoma 'Early Amethyst', Zones 5–8) has bright berries that will persist into winter until the birds gobble them up.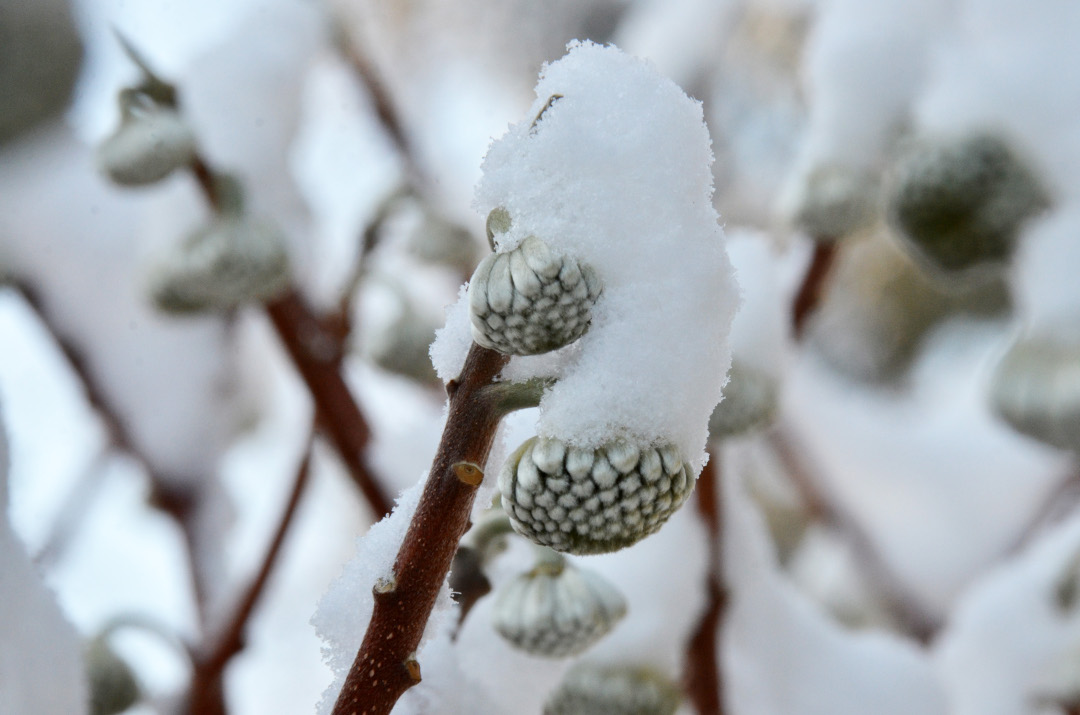 Edgeworthia chrysantha (Zones 6–9) has beautiful, fragrant flowers in early spring, but the silky, silvery flower buds are also quite beautiful as they wait for winter to end.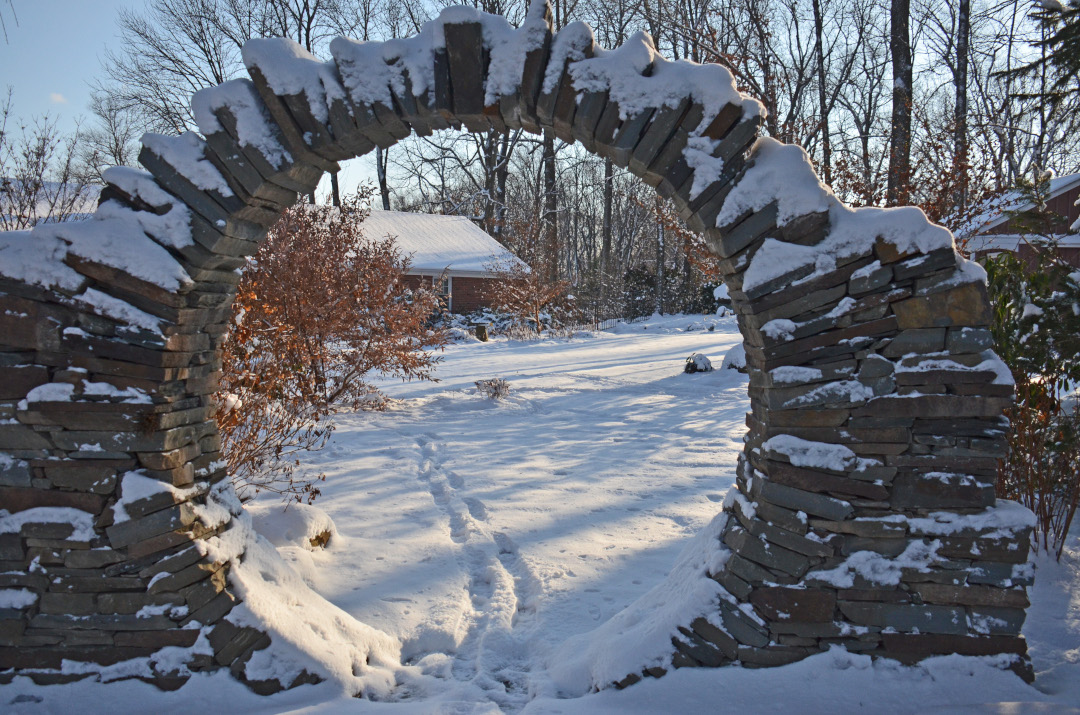 Carol's new moon gate is a stunning addition to the landscape that will look good every day of the year.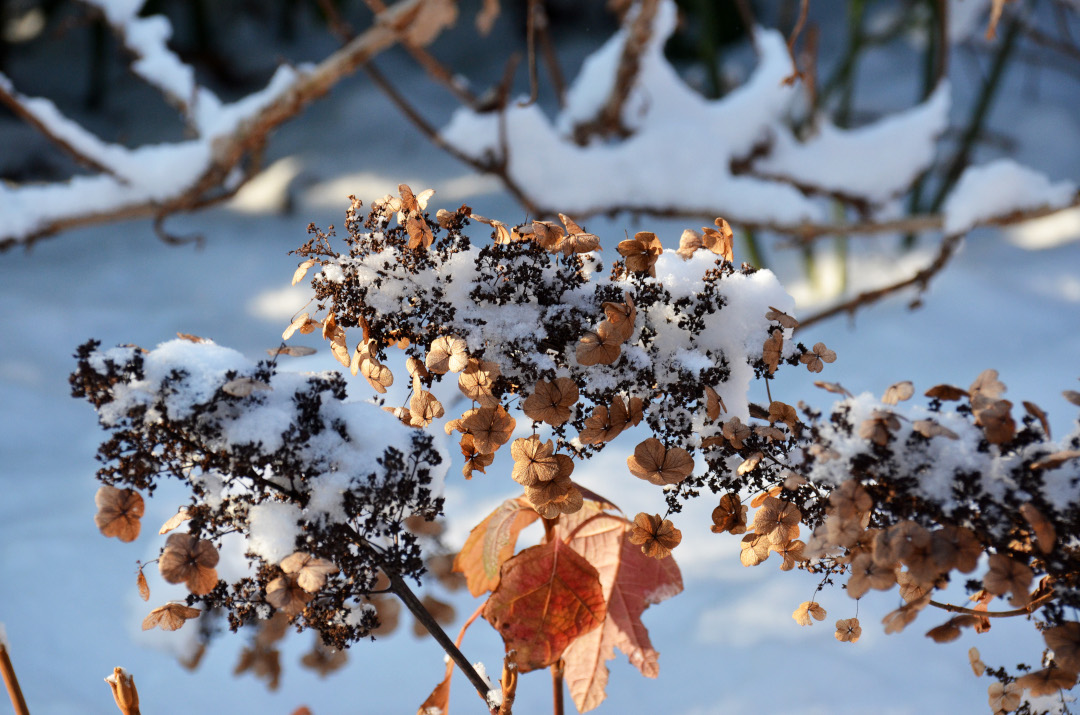 Aging flower heads of oakleaf hydrangea (Hydrangea quercifolia, Zones 5–9) in the snow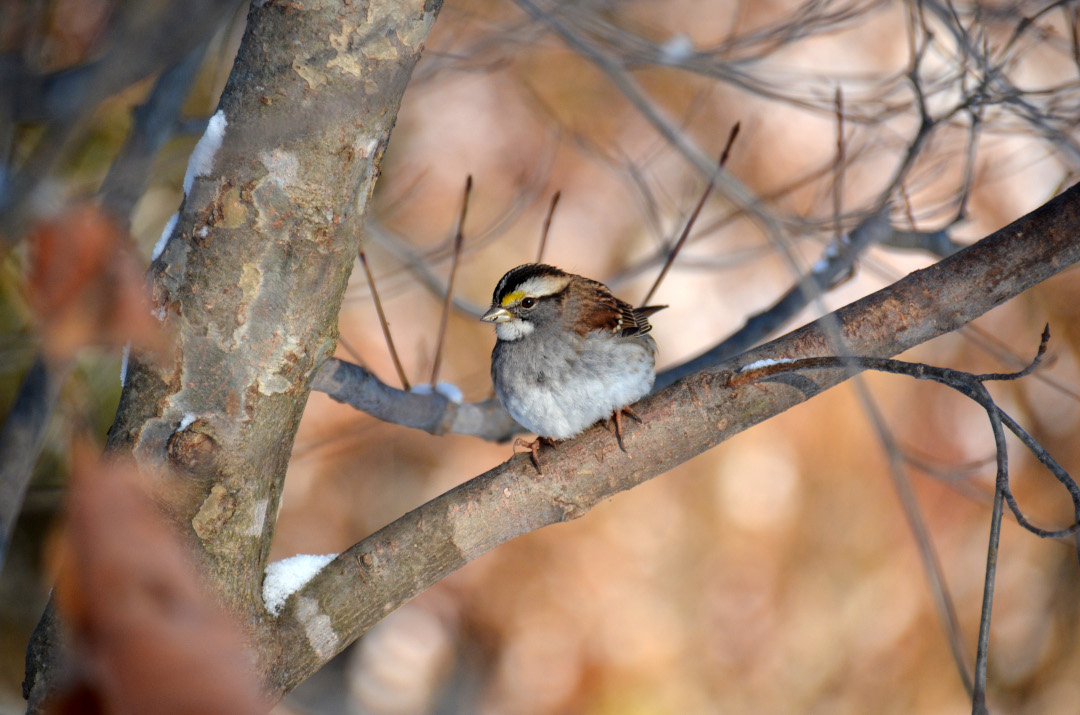 A yellow-throated sparrow is one of the many birds that call Carol's garden home.