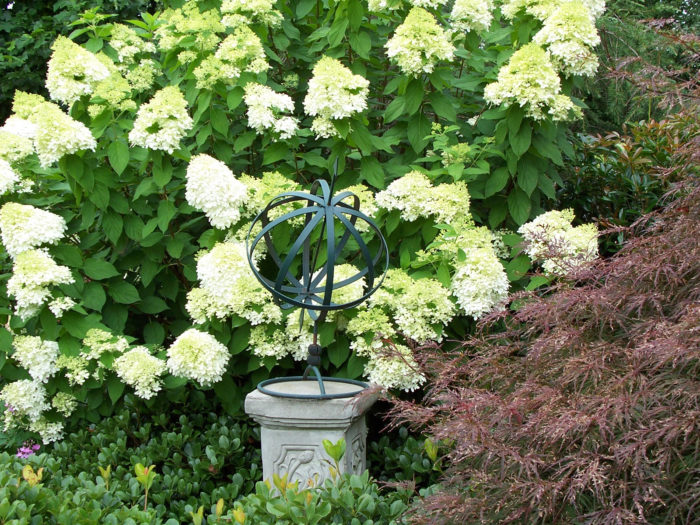 Today's photos are from Carol & Bill Walton in Georgia. They sent them in a couple of months ago, so things may have changed, but back then they said, "We've only been in our Canton, Georgia, home for three short years.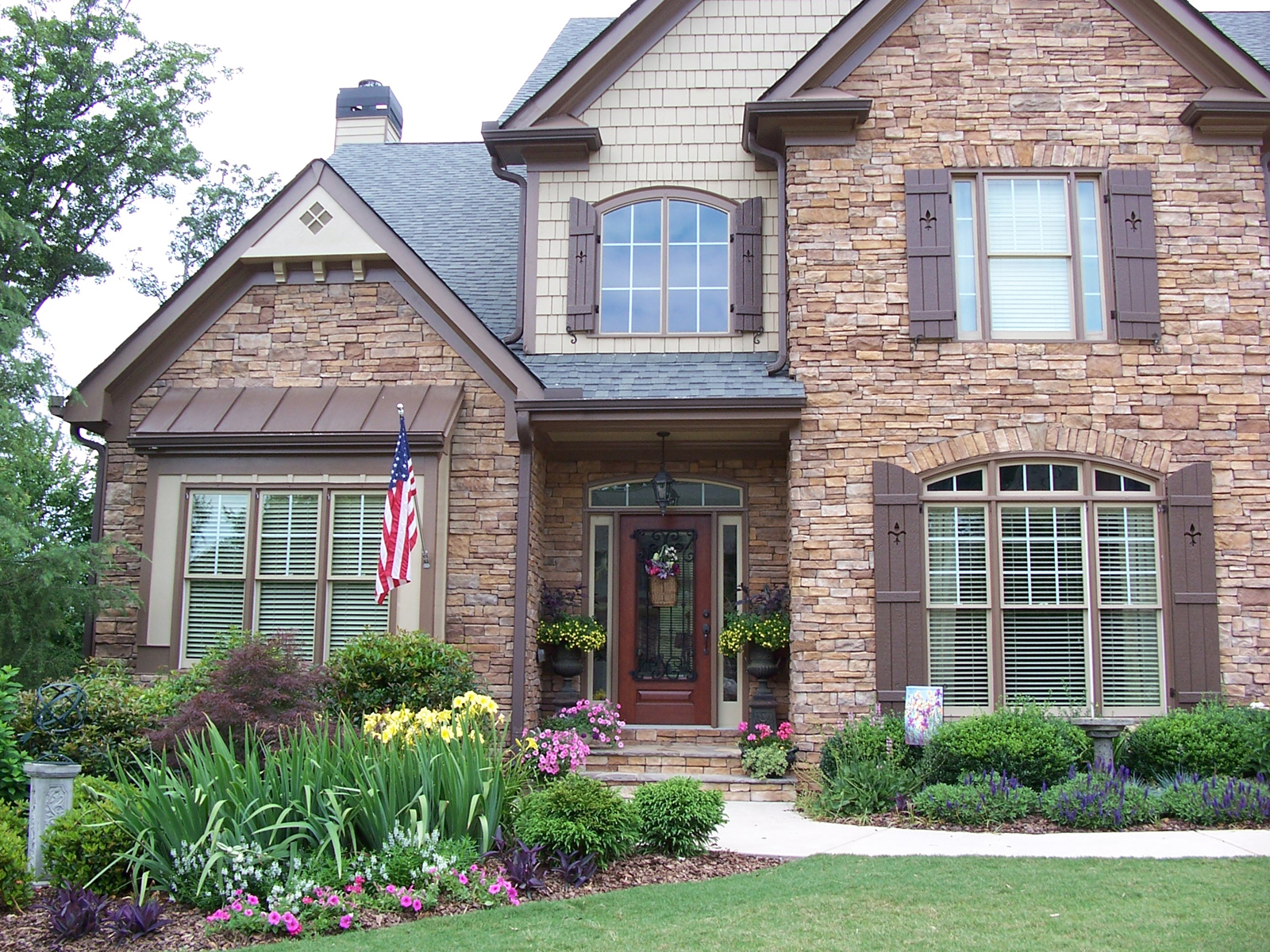 "Not a single plant other than weeds and briars and the grass existed in the back yard. My husband Bill started the gardens I think before we were even unpacked. Structure was first on the agenda: fencing for the dogs, stairs down from the deck, and a patio beneath the deck. Some large boulders formed a retaining wall and my husband scrounged vacant lots for more to extend it and build the rock steps. Some of our favorite irises and daylilies came with us and were among the first plantings, along with some potted 'Endless Summer' hydrangeas and Japanese maples that also made the trip from our previous home.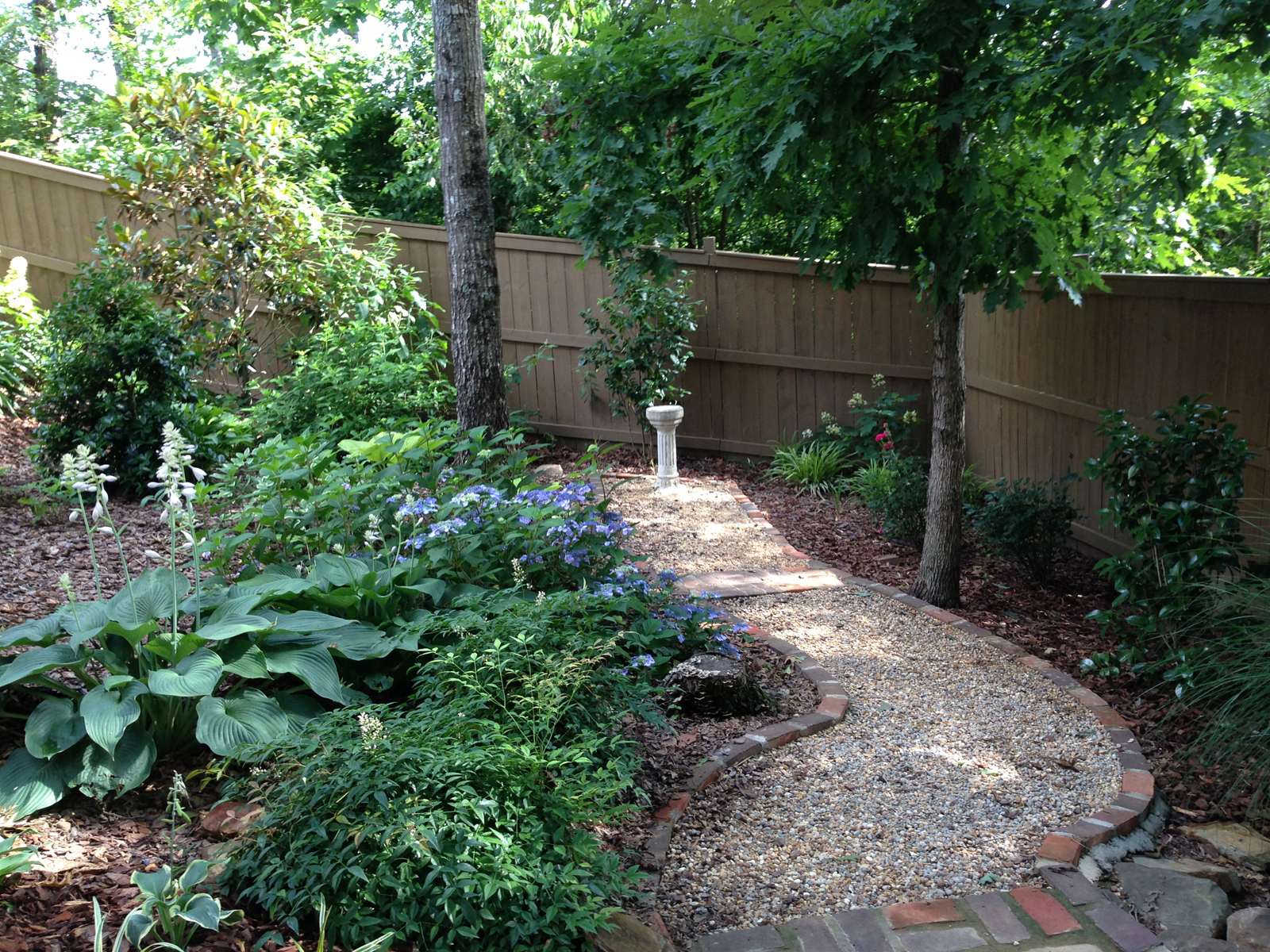 "Climbing roses and hydrangeas make their way along the arbors and railing. Hydrangeas are a predominate planting in the gardens with oakleaf, 'Penny Mack', 'Blushing Bride', 'Endless Summer', 'Limelight', and our new favorite, 'Vanilla Strawberry'. Dried arrangements extend their beauty through the winter days. Pink and red 'Knockout' roses provide color all summer after the irises and daylilies are spent. A large chaste tree and fig share space with several paper bush trees. Numerous perennials fill around the larger plantings and provide pops of color.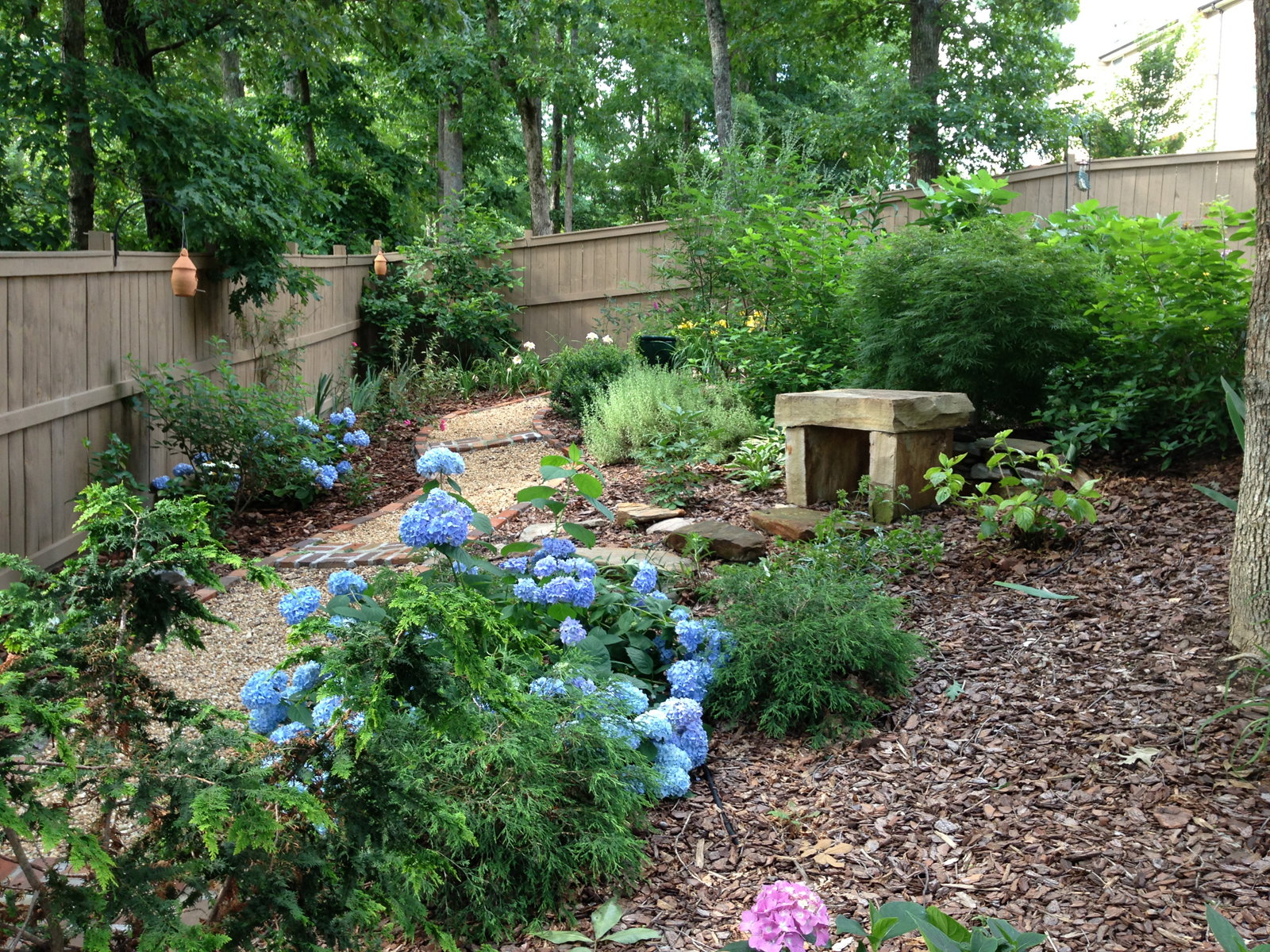 "Large hostas 'Sum and Substance' and 'Blue Angel' fill the shady spots along with variegated Solomon seal, wood poppies, astillbes, hellebores, and ferns. One of our favorites is the daphne, which is under the stairs and provides gorgeous flowers and scent in late winter.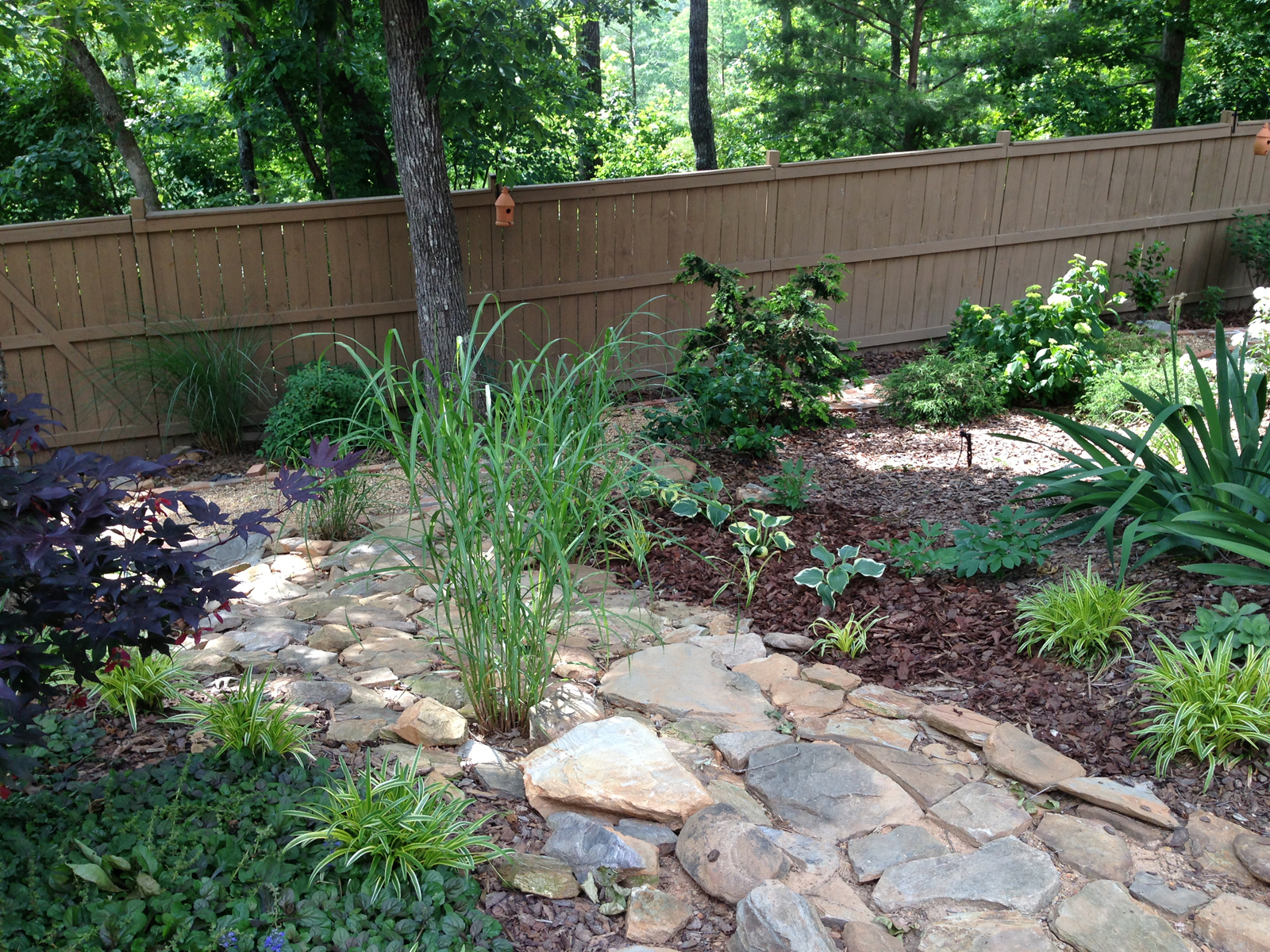 "Being the low house on the street, water runoff can be substantial and a dry creek bed does double duty when rains are heavy. Bill decided to break up the large expanse of garden by incorporating a brick and gravel path. It created new beds and more plant buying opportunities. It terminates with a pedestal and head against the backdrop of a large camellia. A large stone bench provides a resting spot and is a favorite spot for our orange tabby.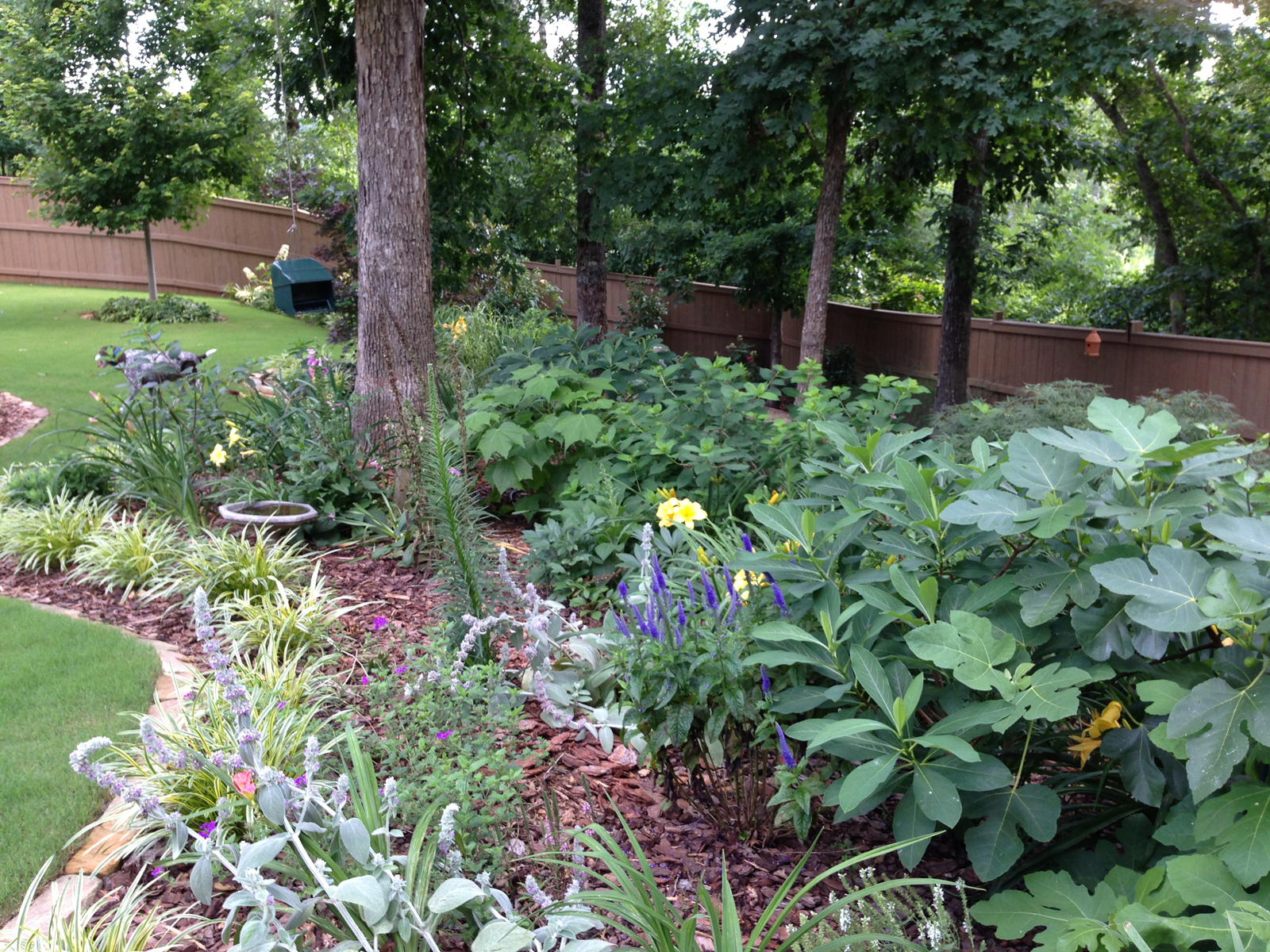 "Our above ground pond and fountain are the focal point of the lawn area. One big koi and several goldfish keep us entertained as they swim their way through the water lilies, lotus, pickerel and ever abundant water hyacinth.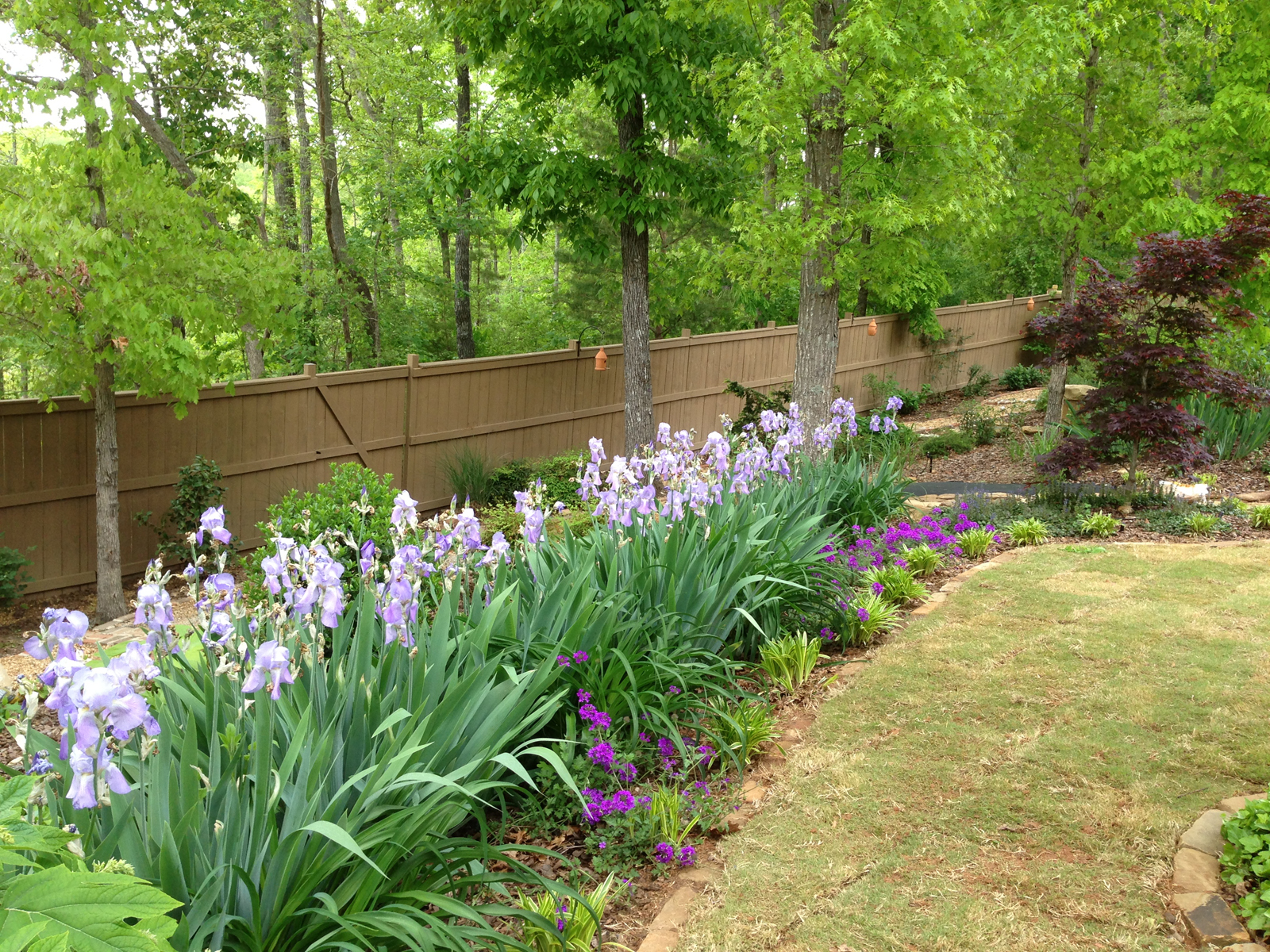 "Sadly our house is on the market as we're relocating to be closer to family. But we always look forward to new garden opportunities. We just leave lovely gardens in our wake."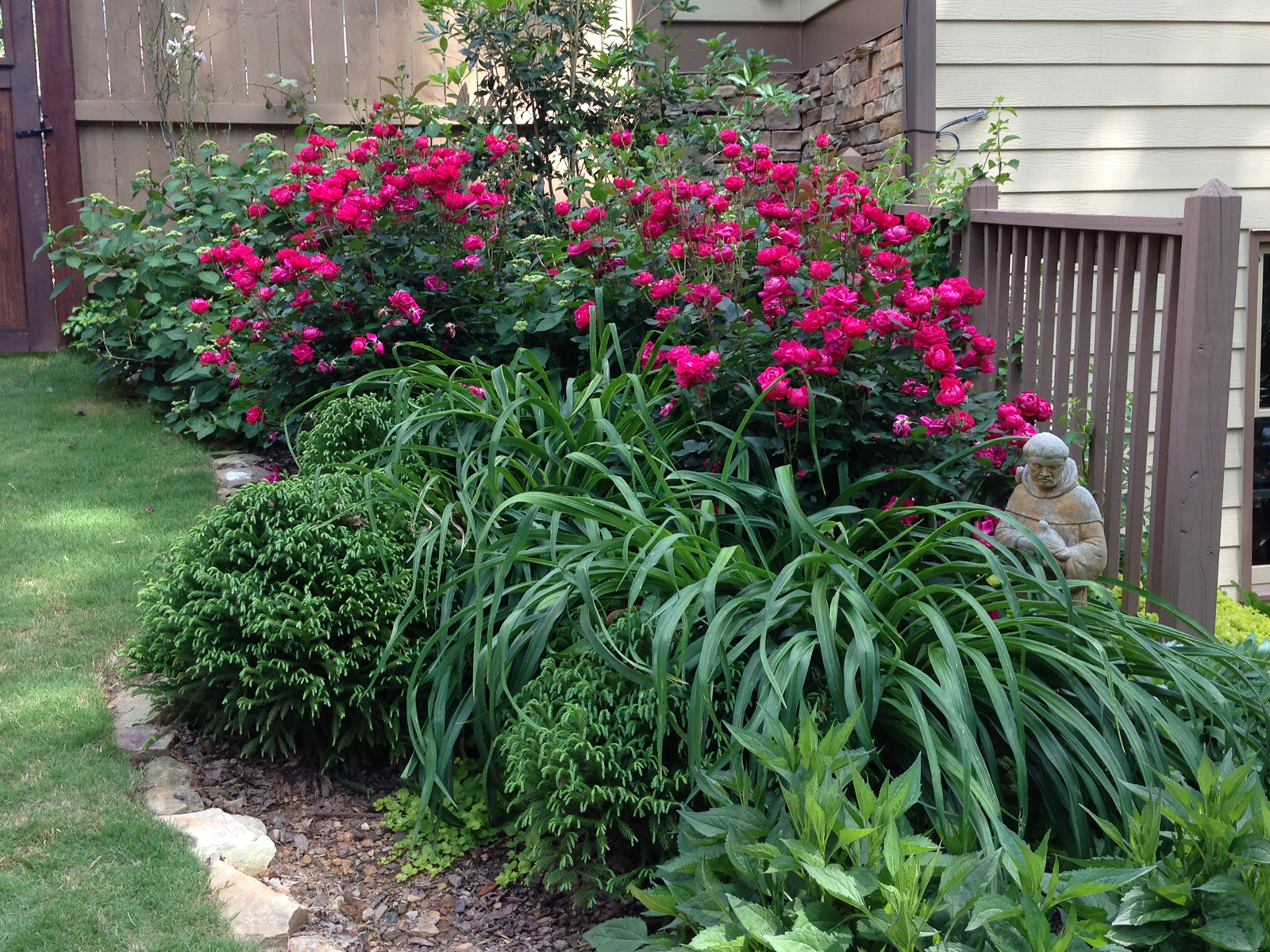 Whoever buys your house will be SO LUCKY, Carol & Bill! It's such a peaceful, beautiful garden. Some garden lover will snap it up, if they haven't already.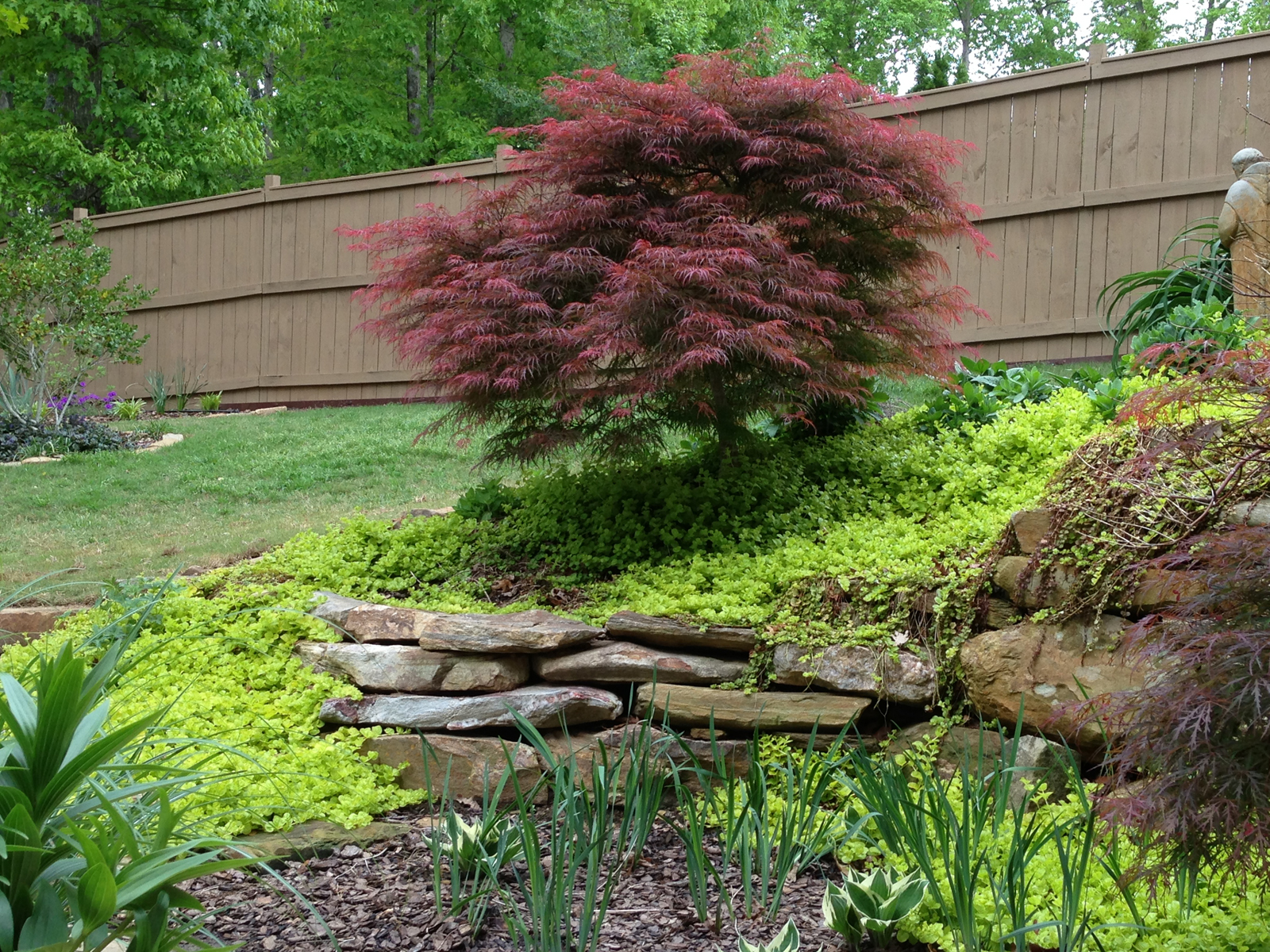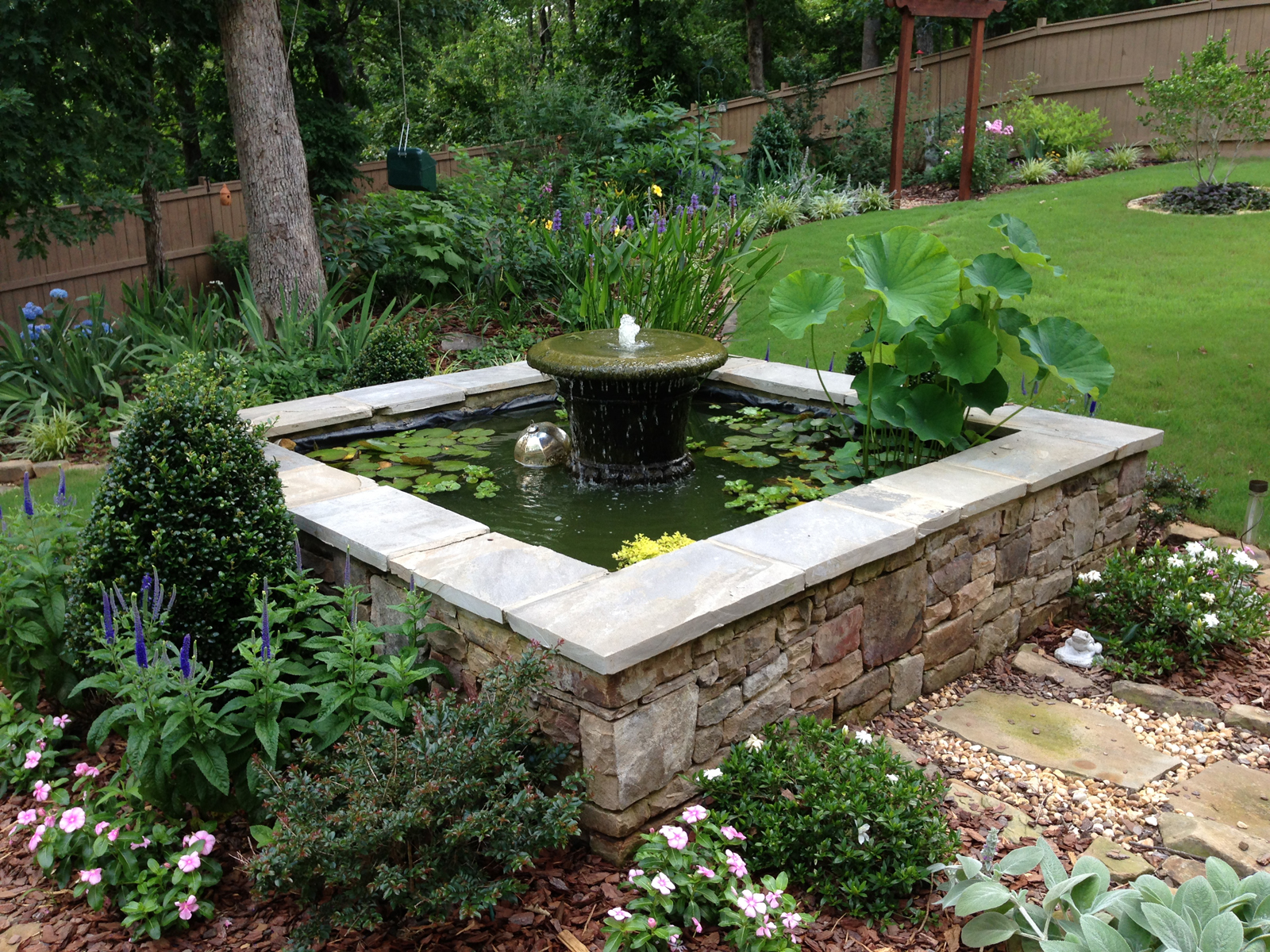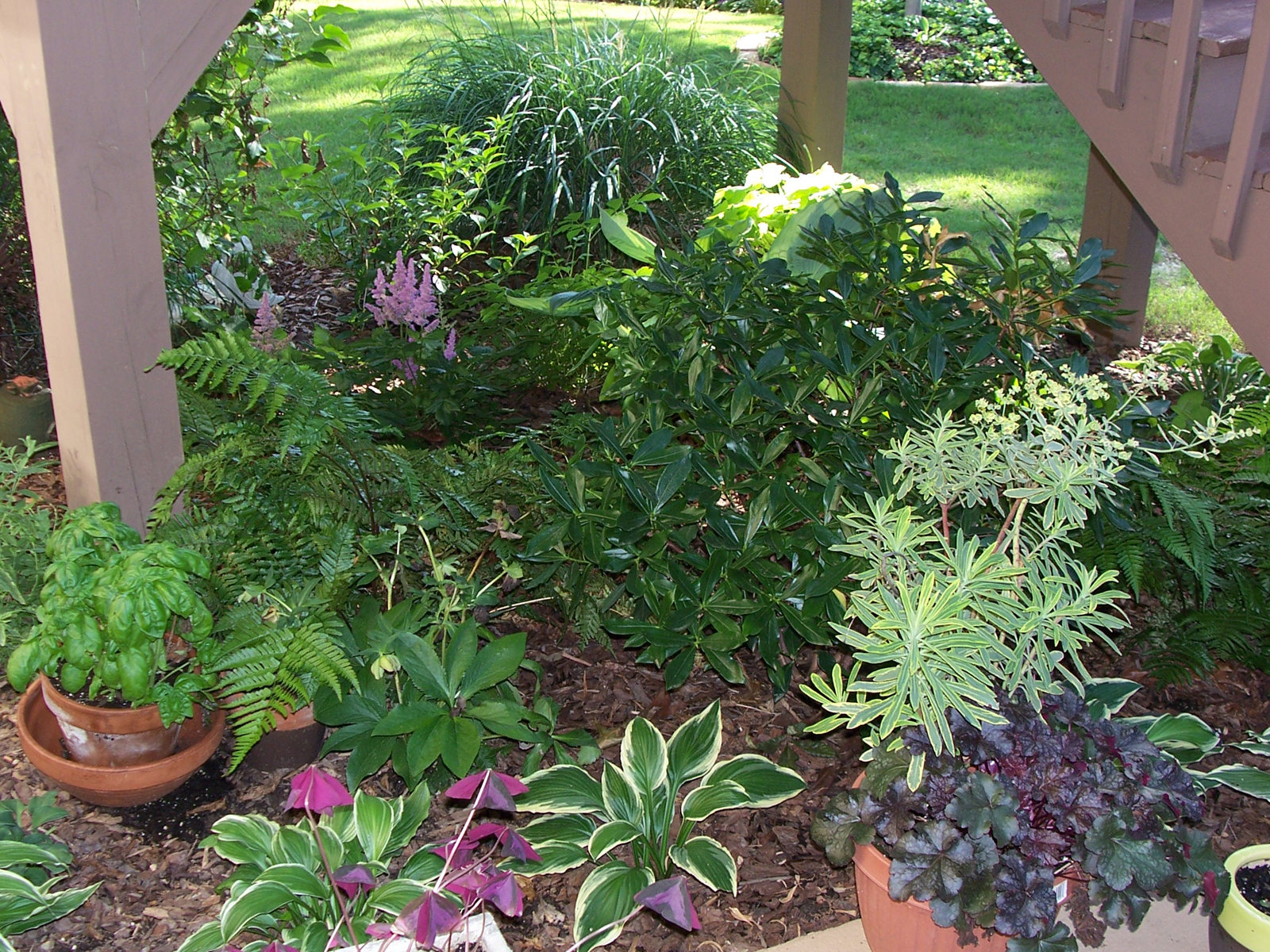 Want us to feature YOUR garden in the Garden Photo of the Day? CLICK HERE!
Want to see every post ever published? CLICK HERE!
Want to search the GPOD by STATE? CLICK HERE!
Check out the GPOD Pinterest page! CLICK HERE!