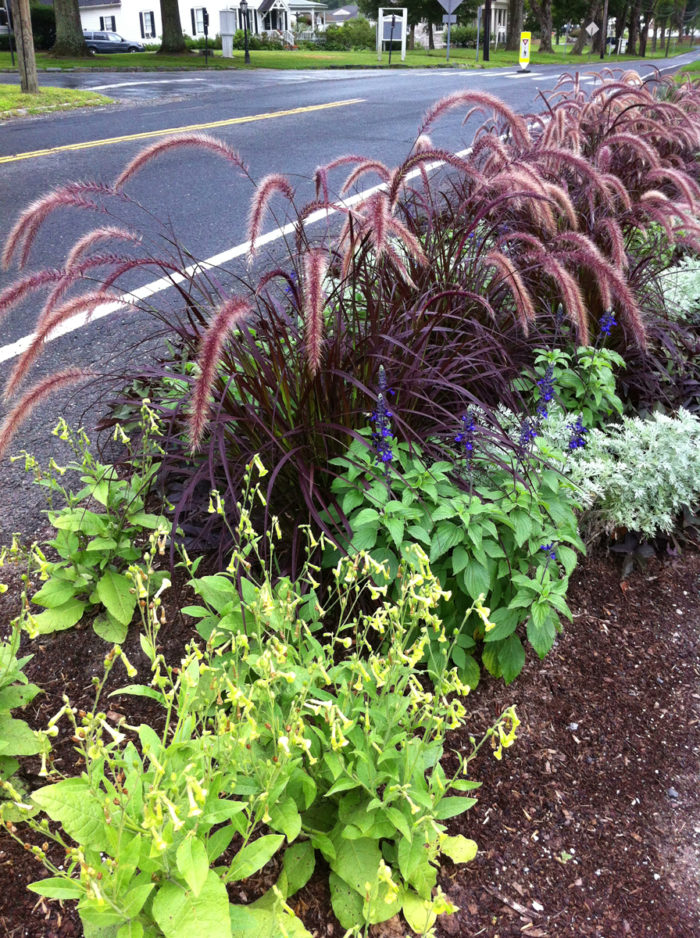 One dreary day last week, Rob decided he needed breakfast on the way to work, so we stopped at the Bridgewater Village Store on our way in. I took the opportunity while he was inside to snap some pics (please forgive the cell phone-quality pics) of this year's roadside garden!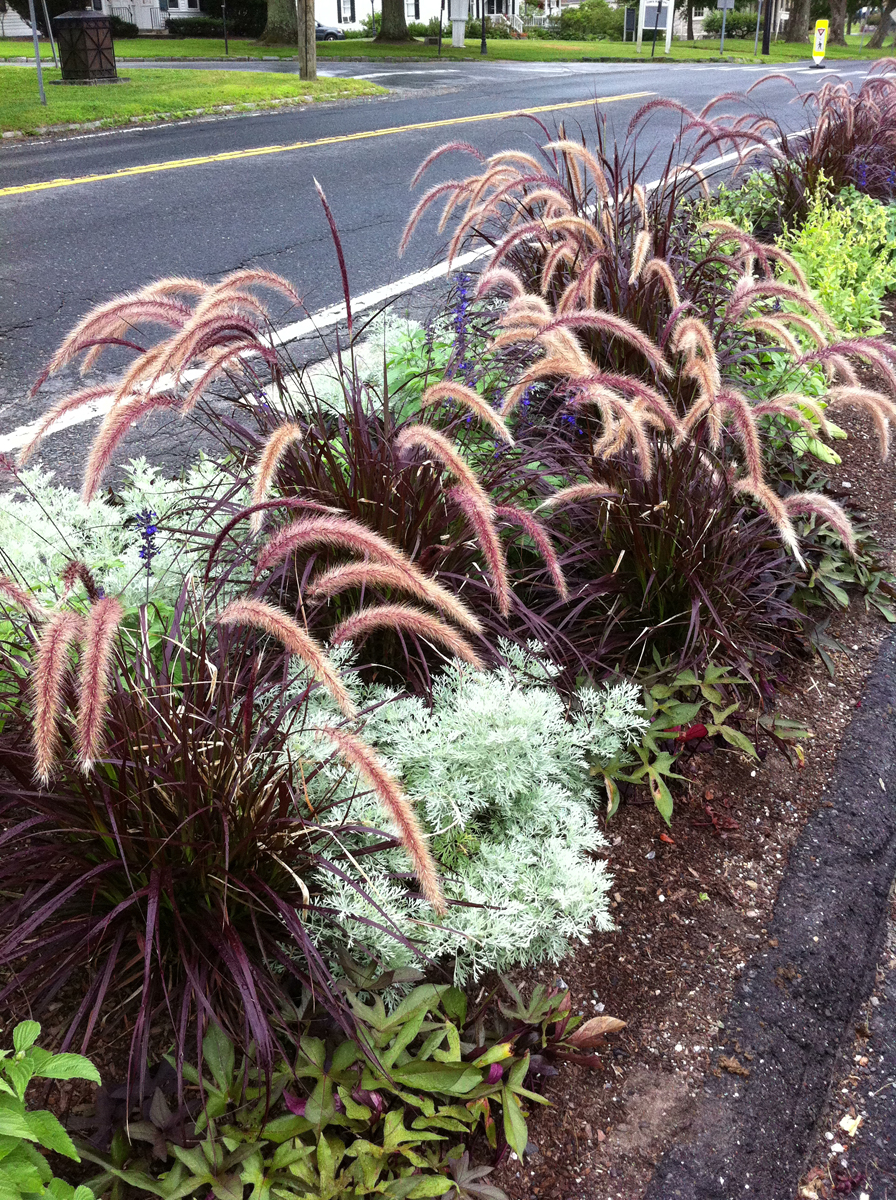 Long-time GPODers might be familiar with this little hell strip. Each year the folks at Maywood Gardens, which owns this little complex, design a new planting for this area, and I look forward to it every year. (refresh your memory HERE, HERE, & HERE) It's finally coming into its own now for this year. What do you think? I really like the understated but dramatic color scheme, and the heavy reliance on awesome foliage. They continued it into the beds in front of the building, and designed some super nice containers, too. Enjoy!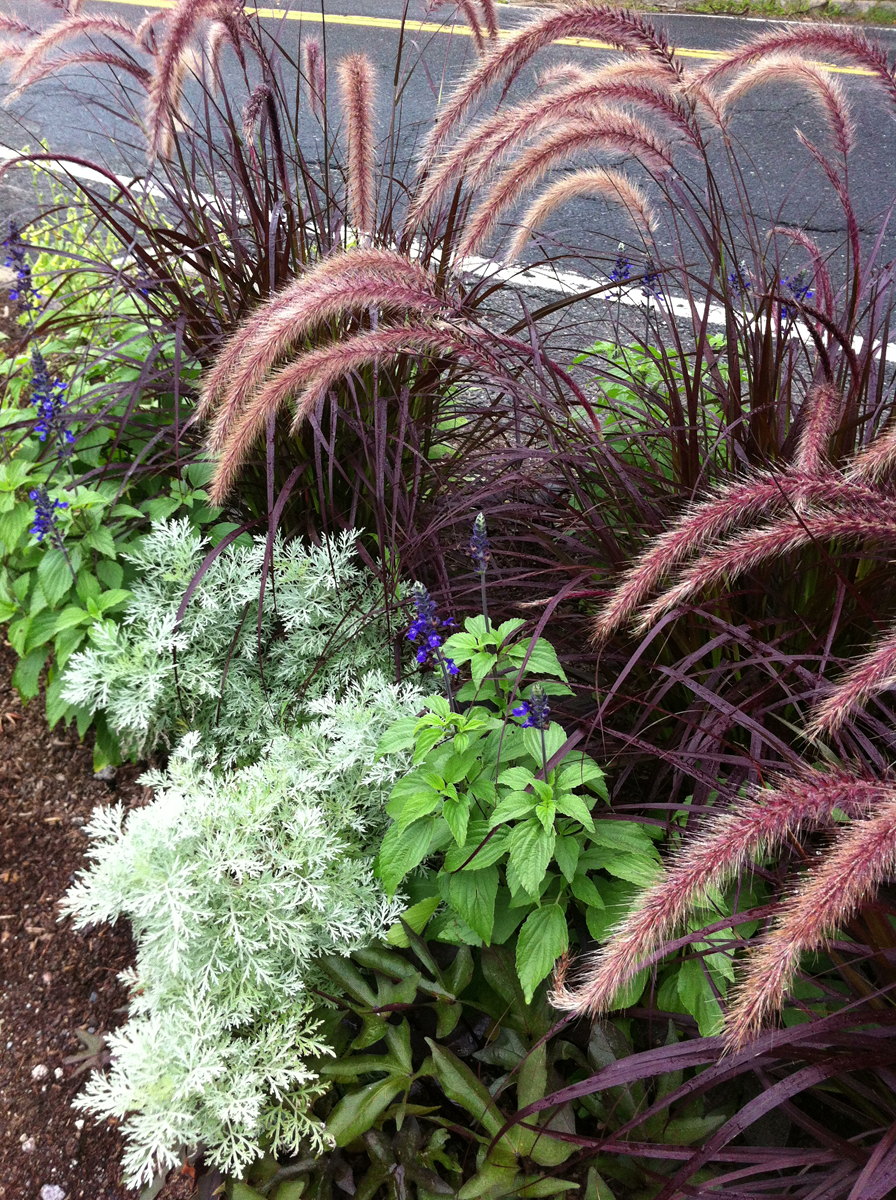 This is prime time to take some photos in your garden. So get out there with your cameras and send some in! Email them to [email protected].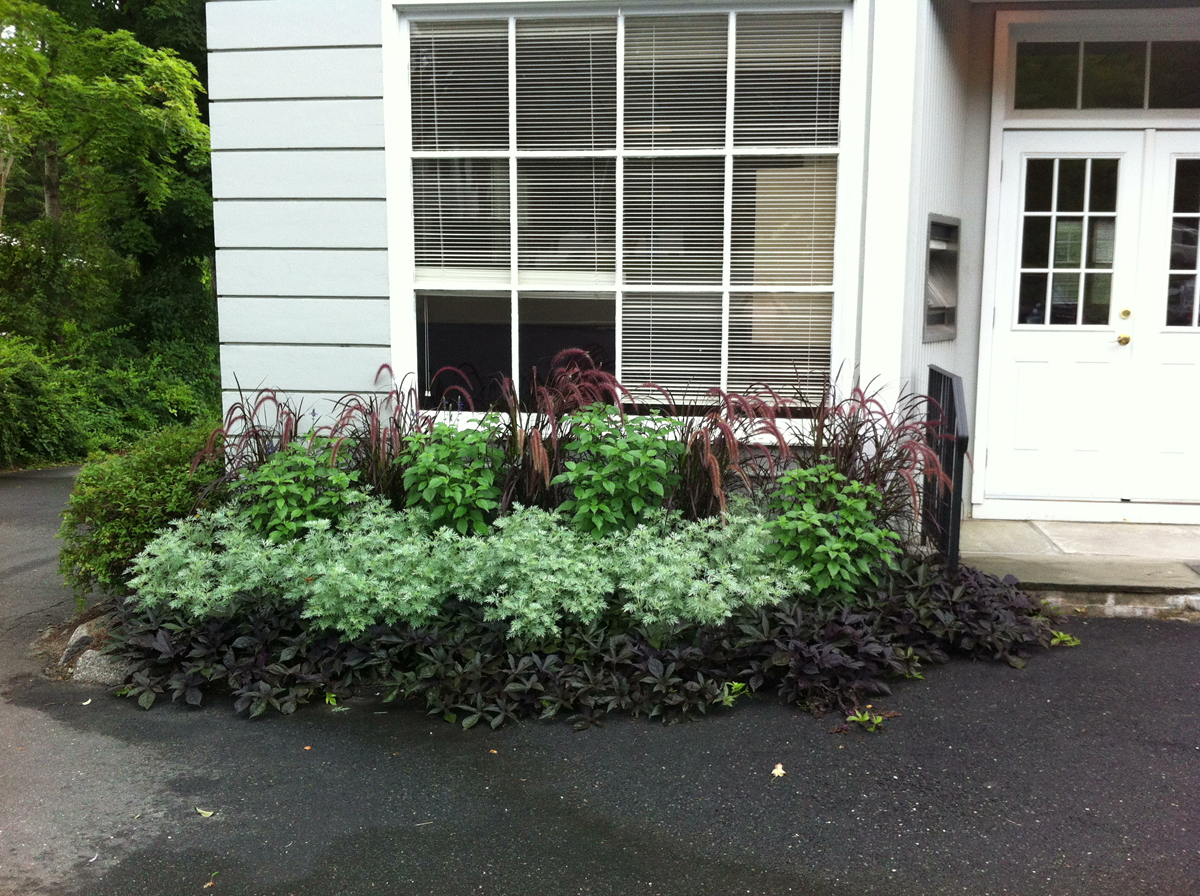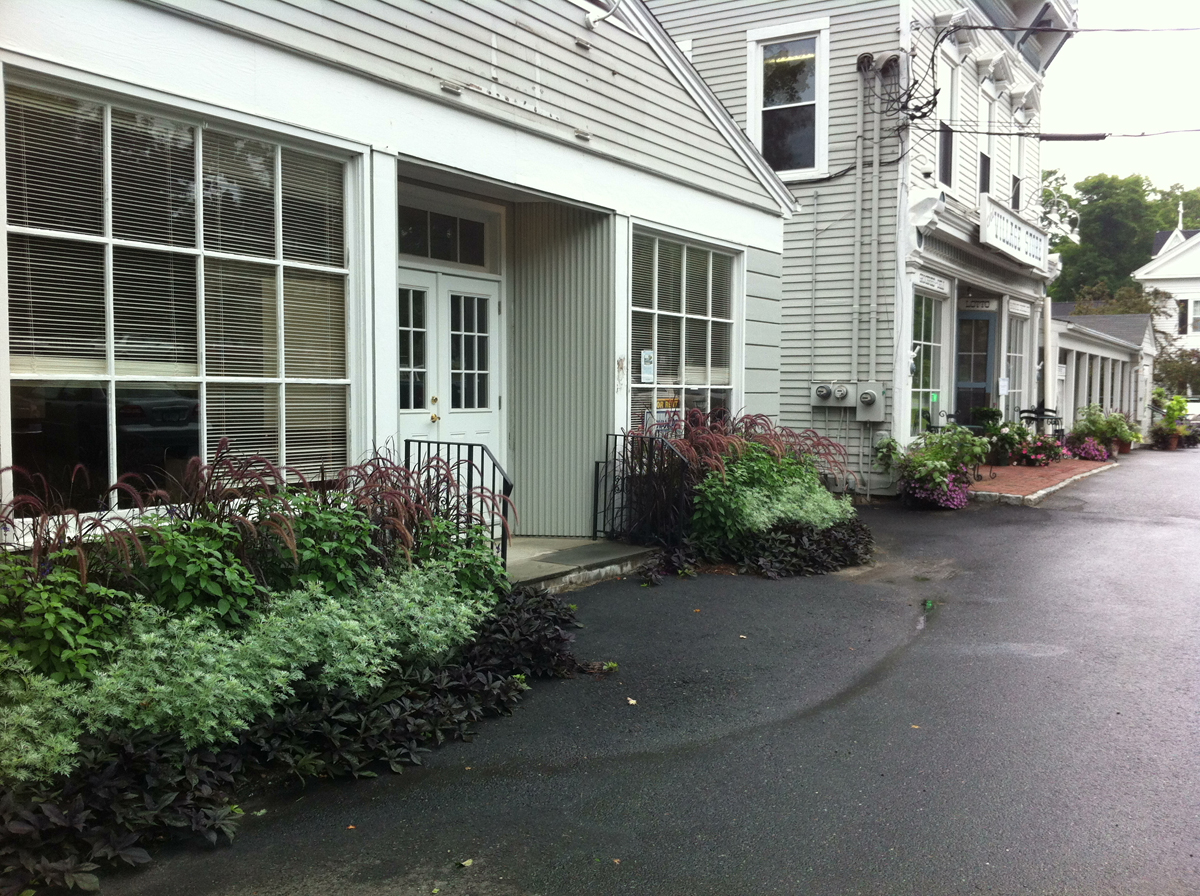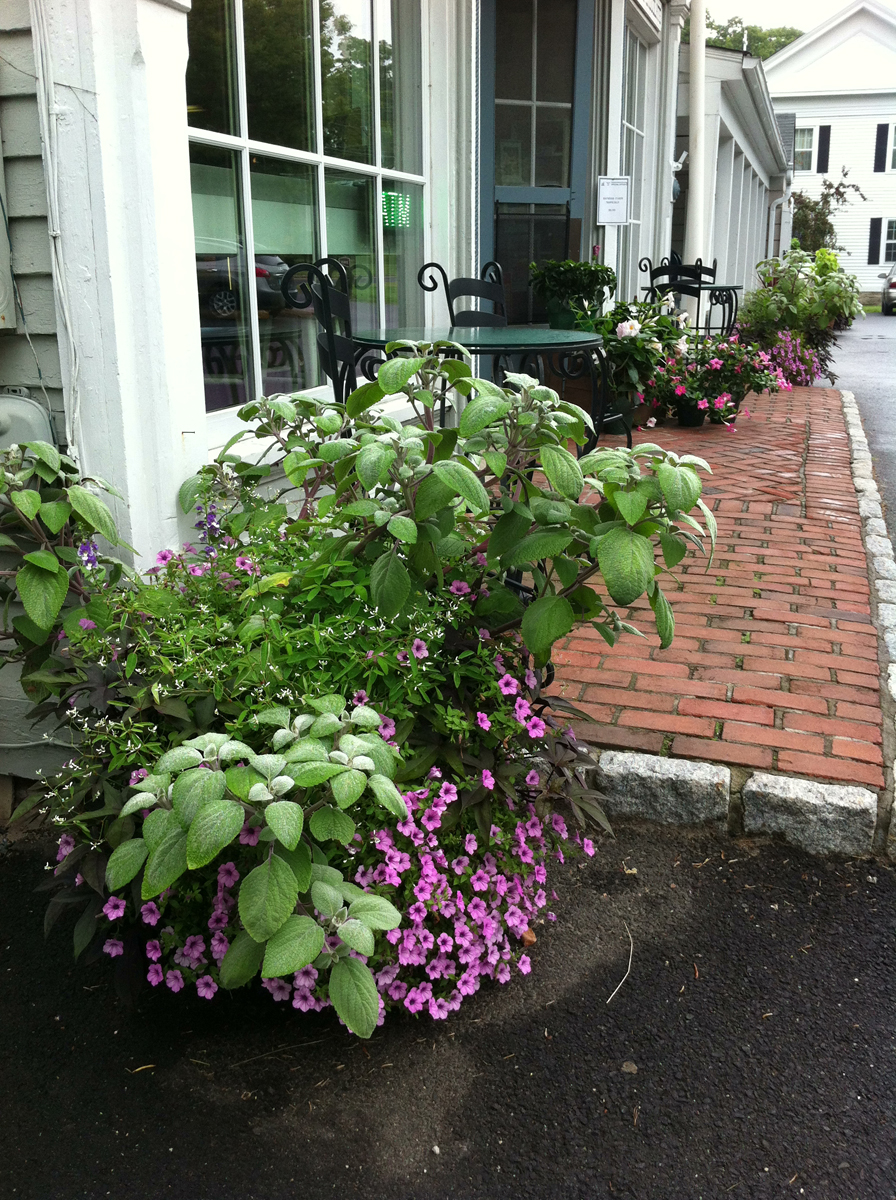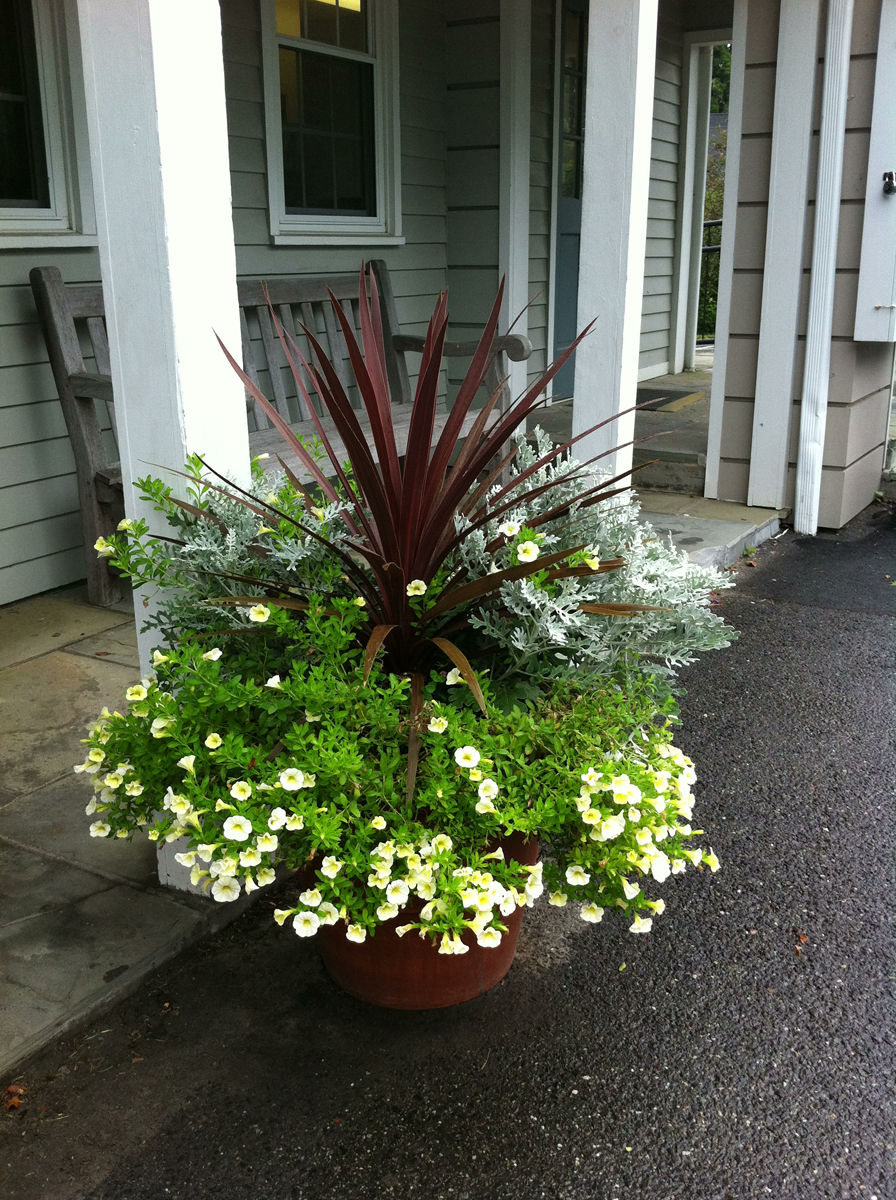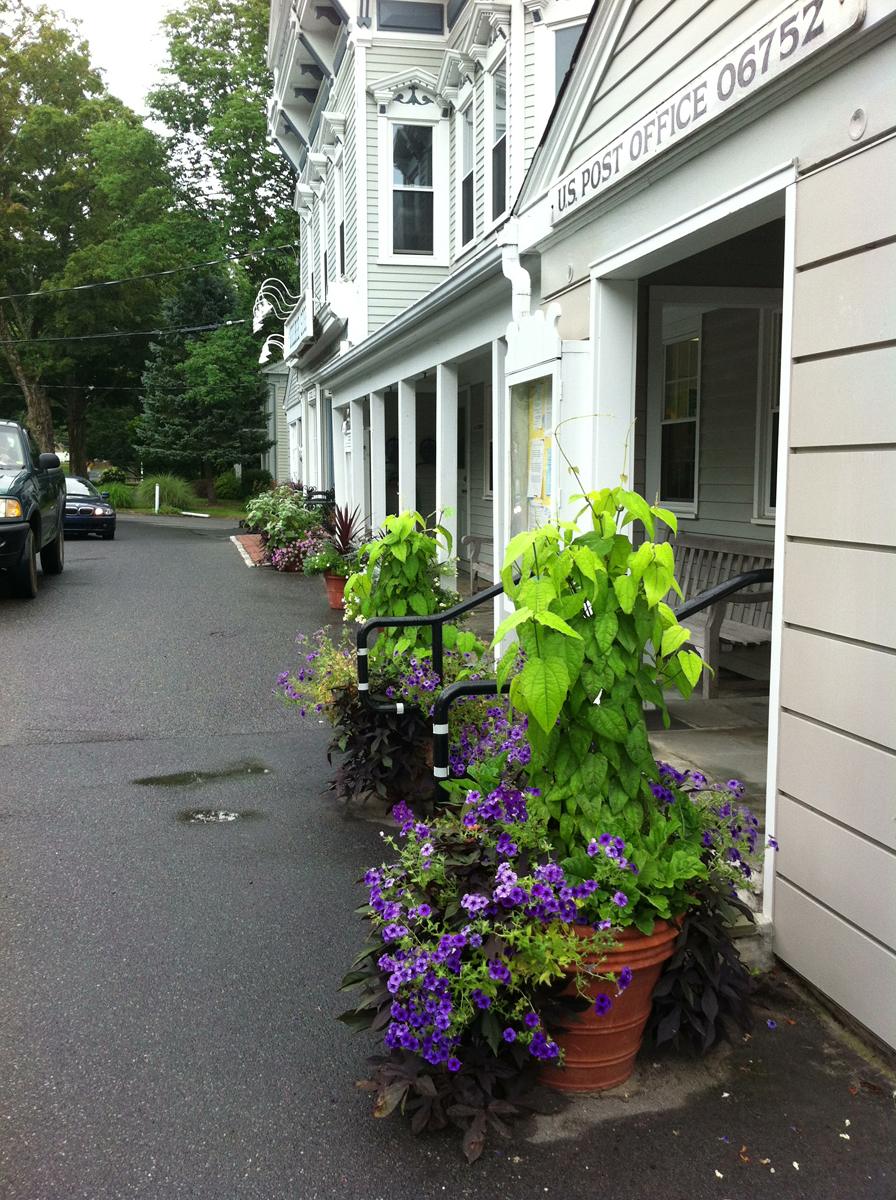 Want us to feature YOUR garden in the Garden Photo of the Day? CLICK HERE!
Want to see every post ever published? CLICK HERE!
Want to search the GPOD by STATE? CLICK HERE!
Check out the GPOD Pinterest page! CLICK HERE!