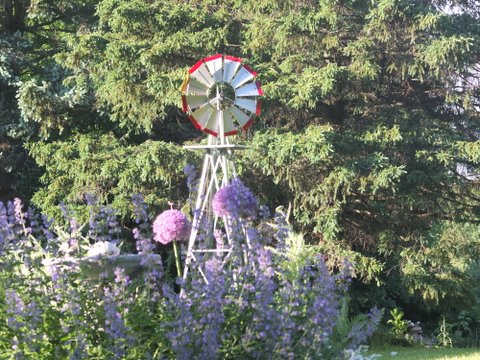 Today's photos are from Alicia Bacon in Connecticut. She says, "My husband and I moved to this house shortly before we got married in 2007 and right before I retired from teaching. The spot is perfect for gardening: 2 acres on a sunny hilltop in Guilford. The previous owners were not gardeners. There were just the original 1970 trees and some foundation plantings.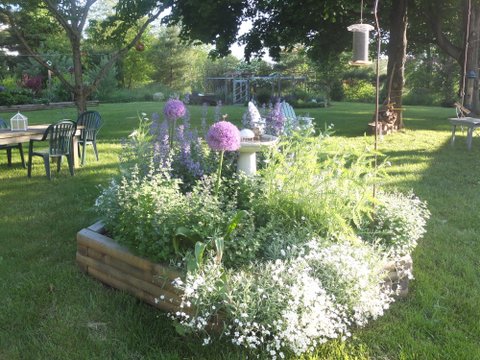 "The first year all we did was clean up and plant a jaquemondii birch (and get married!) Since then, every year we add new gardens. We are currently working on adding gardens on the west side of the property which goes alongside the road. The white pines there are very old and not in great shape. We want to have some new evergreens in place so as to not lose our privacy. I feel I am blessed to have found something that I totally love doing."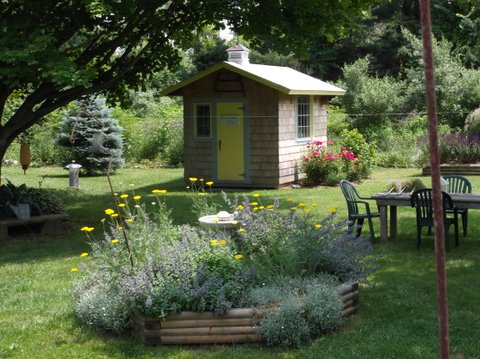 Yet another adorable garden shed! Alicia, your garden is charming! I love the raised beds, and I covet your alliums. But my favorite thing is the propeller over the entrance to what I think is the veggie garden. Genius! Thanks so much for sharing.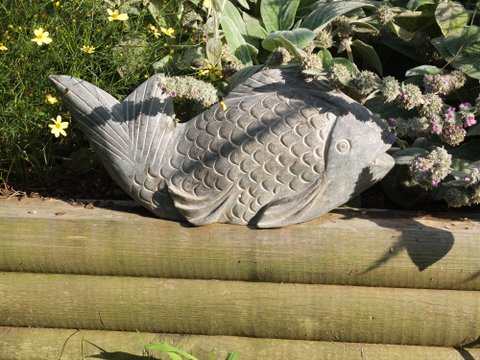 **** I'm still looking for photos, everyone! While I've got a bunch of great submissions in reserve, I can always use more. We're heading into winter, when GPOD submission tend to be a bit scarce. If you still want to see a new and exciting garden every single weekday in your inbox, do your part and show us YOUR garden! You can email photos to either [email protected] or [email protected]. Be sure to tell me where you live and tell me a bit about yourself and your garden. And the more photos the better! Thanks!! ****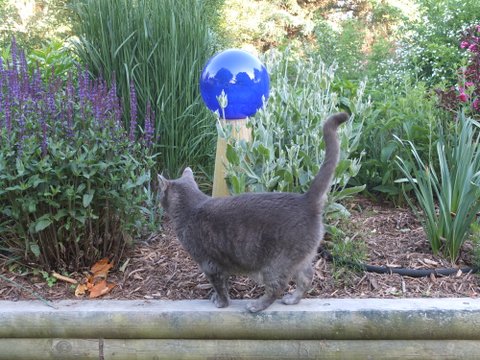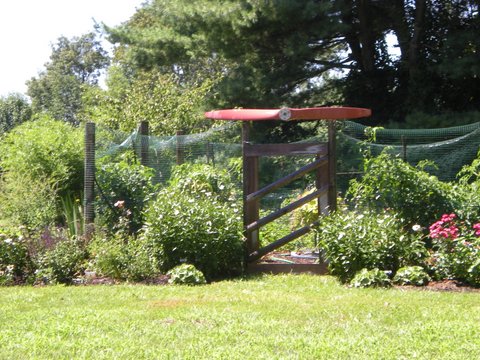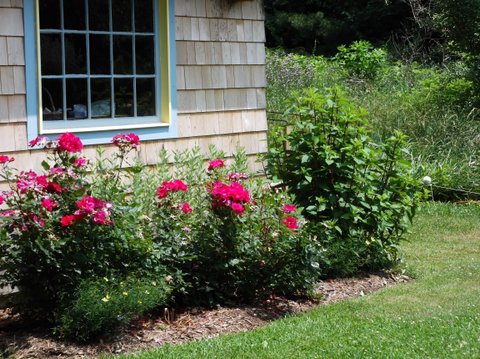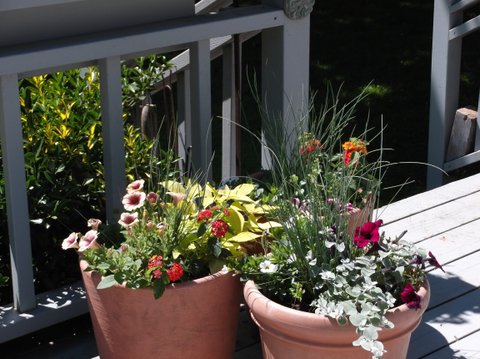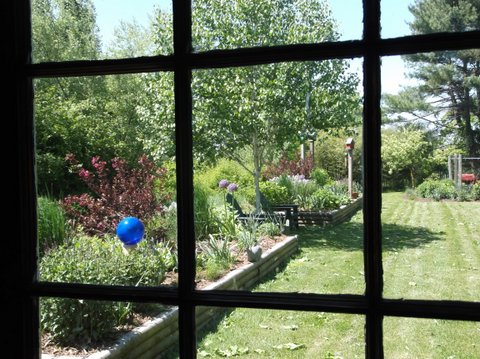 Want us to feature YOUR garden in the Garden Photo of the Day? CLICK HERE!
Want to see every post ever published? CLICK HERE!
Want to search the GPOD by STATE? CLICK HERE!
**Check out the GPOD Pinterest page, where you can browse all the post in categories…fun! CLICK HERE!**