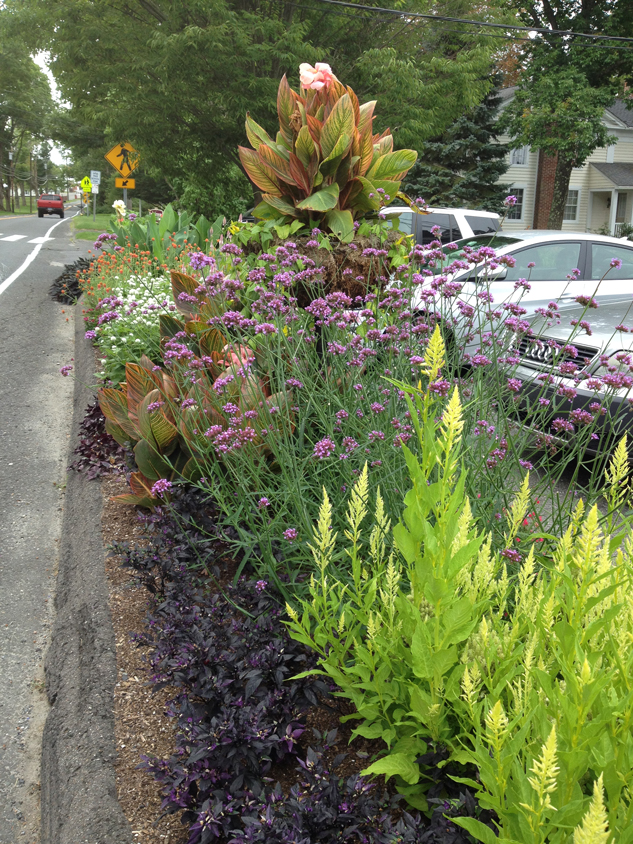 Longtime GPOD subscribers might remember that every year, I give a report on the latest plantings at the Bridgewater Village Store that I pass each evening on my way home from work. Today I'm sharing a fourth season, and I have to say that I think it's the best one yet! (2011: HERE & HERE, 2012: HERE, 2013: HERE)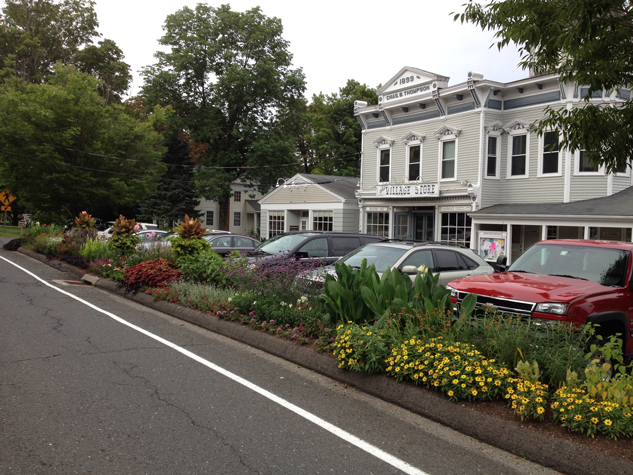 I asked the property manager, Greg Bollard, to weigh in, and he said, "As you know, each year we try to change it up a little to keep the center of town interesting! Since we are the only commercial entity in town we feel it is important to be the welcome sign for our beautiful little town, Bridgewater.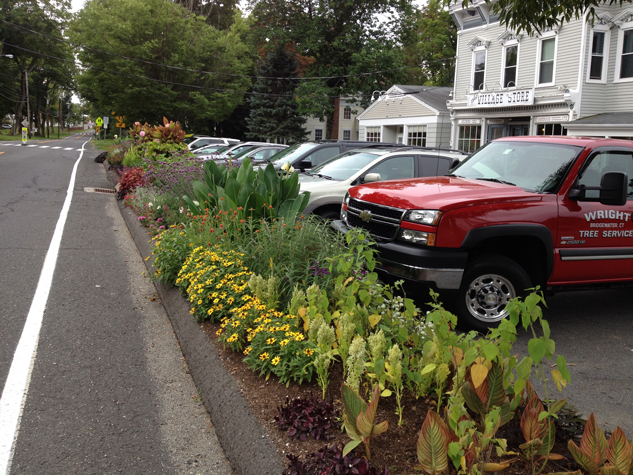 Each year we alternate from traditional plantings to more trendy contemporary designs. We decided to be a little more exotic this year–OK, maybe more than a little! We like to have fun, be bold, work with color, and make it a bang.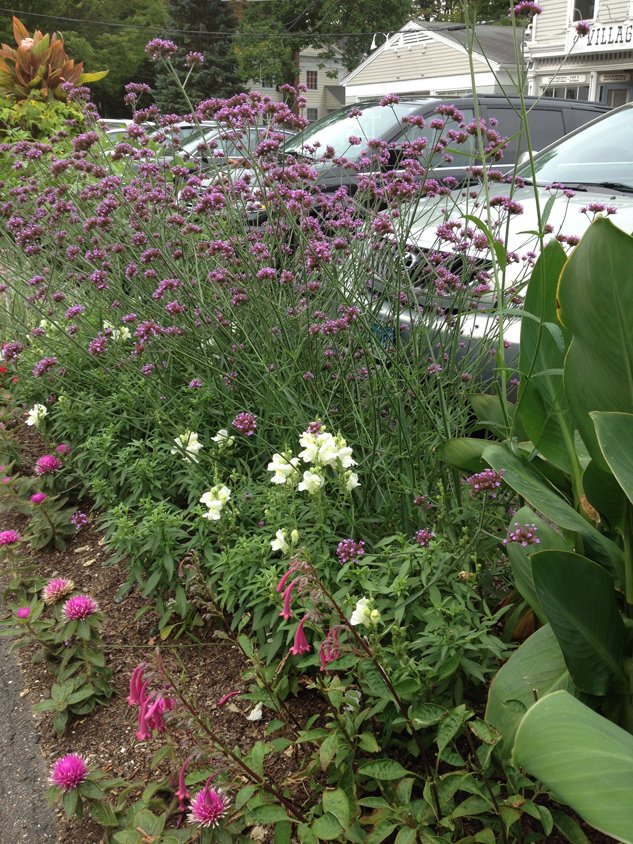 I think it is fun to work with exotics in traditional spaces…… Next year will be calmer and safer and it will probably satisfy more of the masses… But gardening is also about pushing the boundary a little, and other than some sightline concerns, we are happy with our choices this year."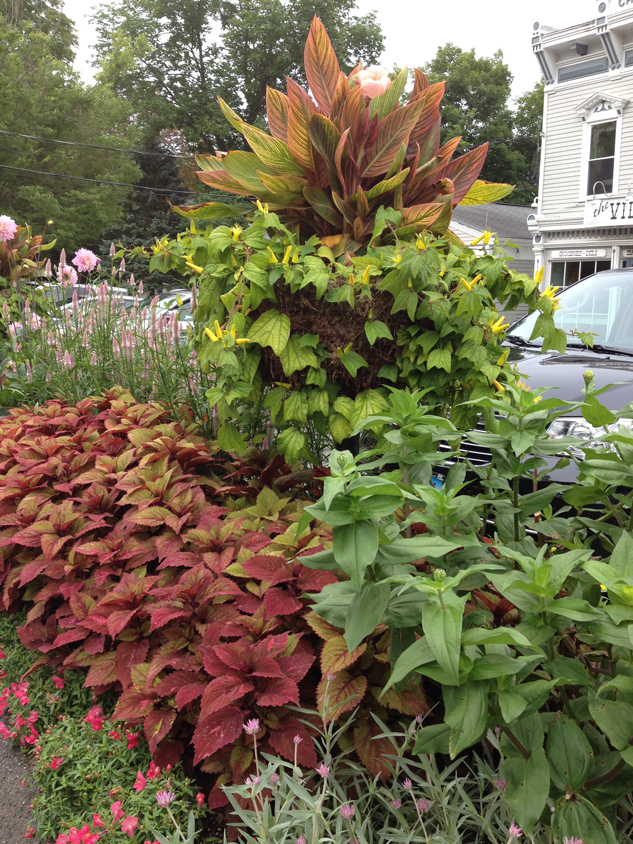 It's gorgeous, Greg. Kudos to you and your crew! You make my commute so much nicer with all of the work you do.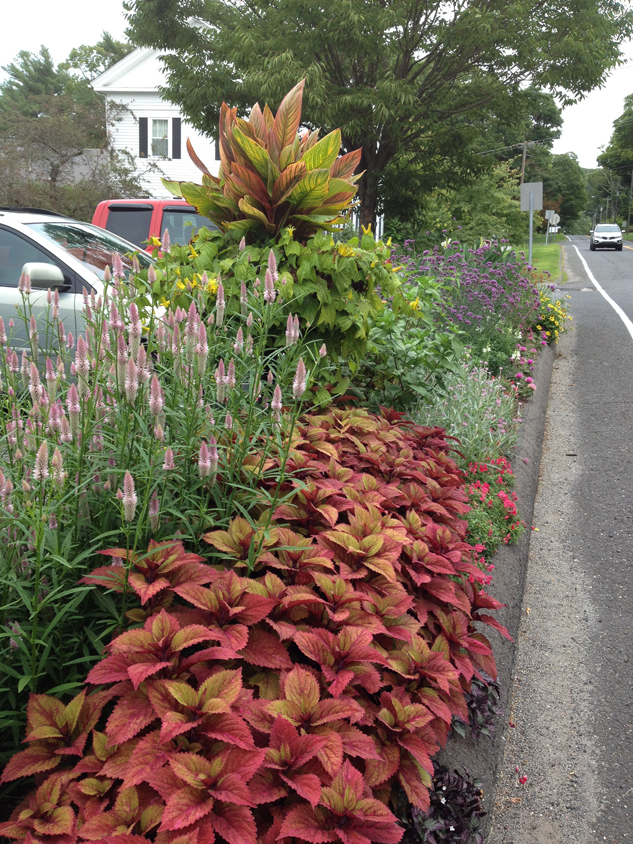 Keep sending in photos of your gardens, everyone!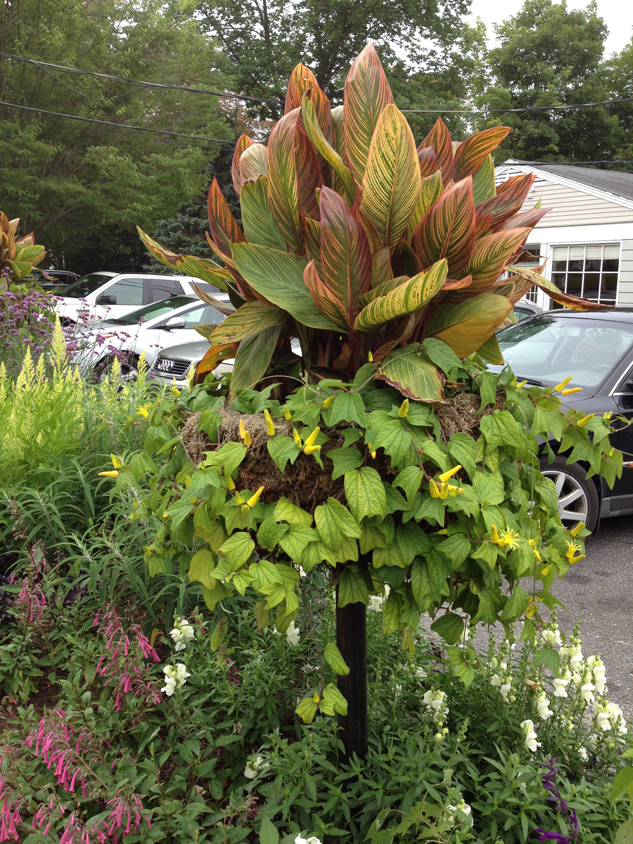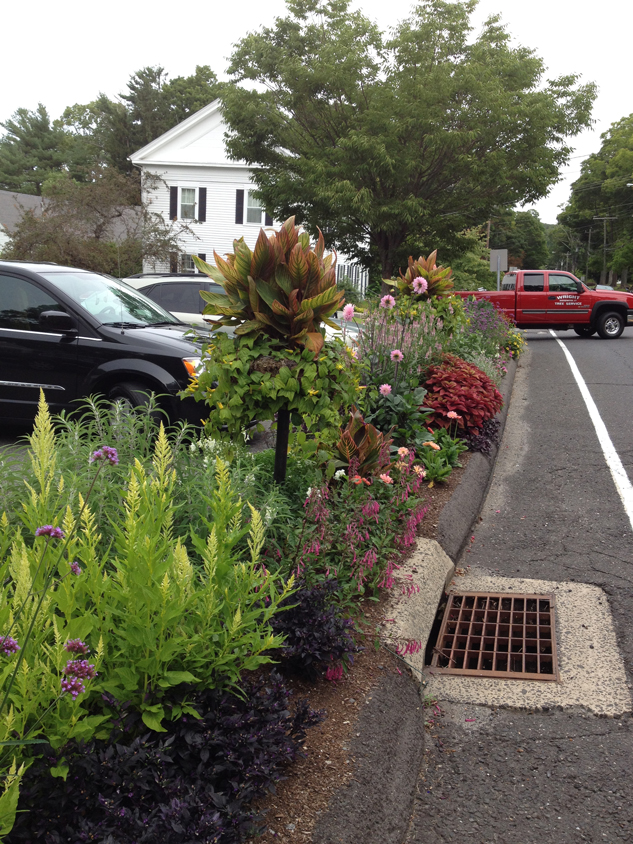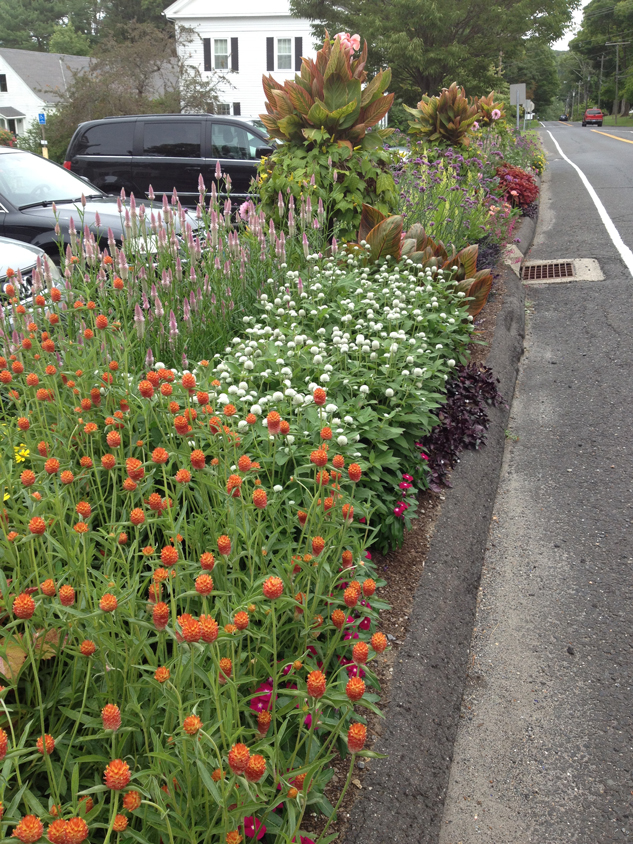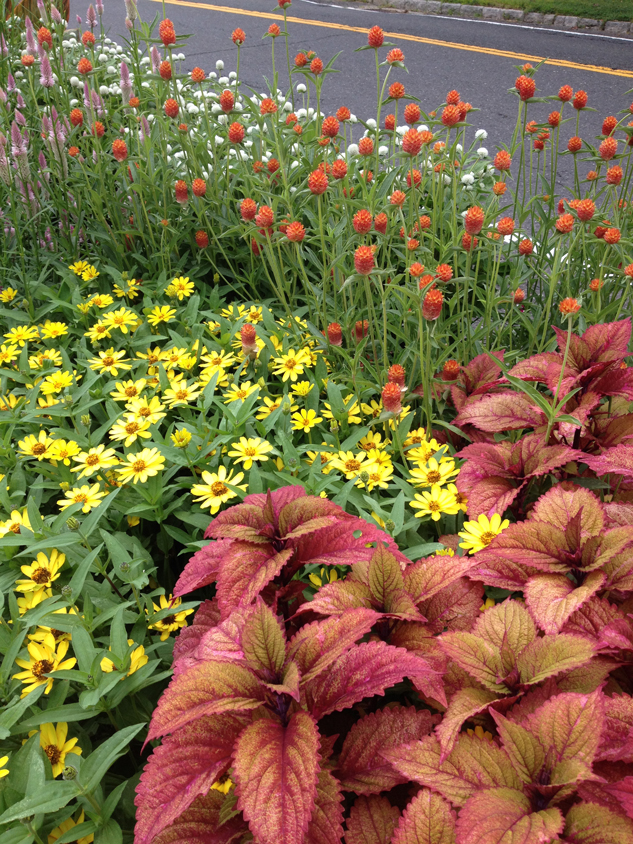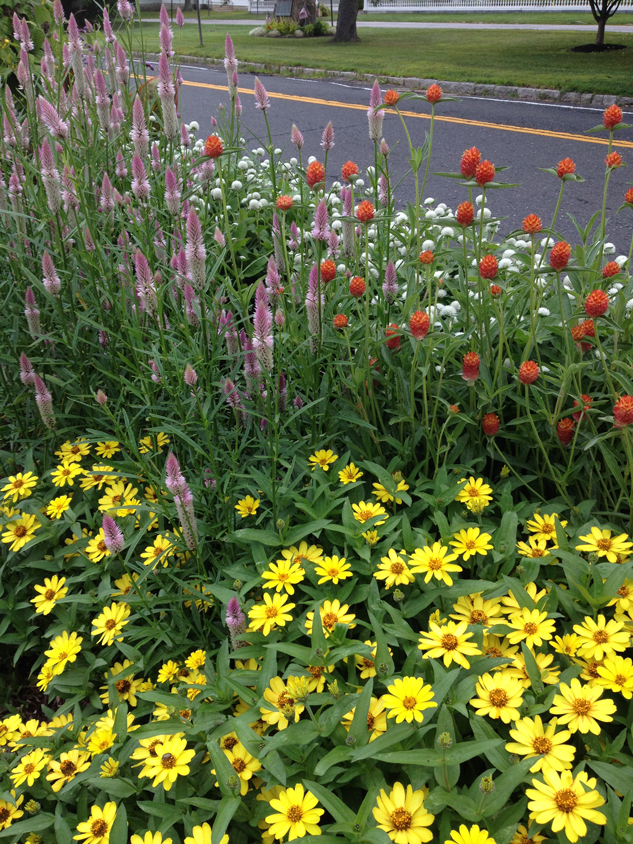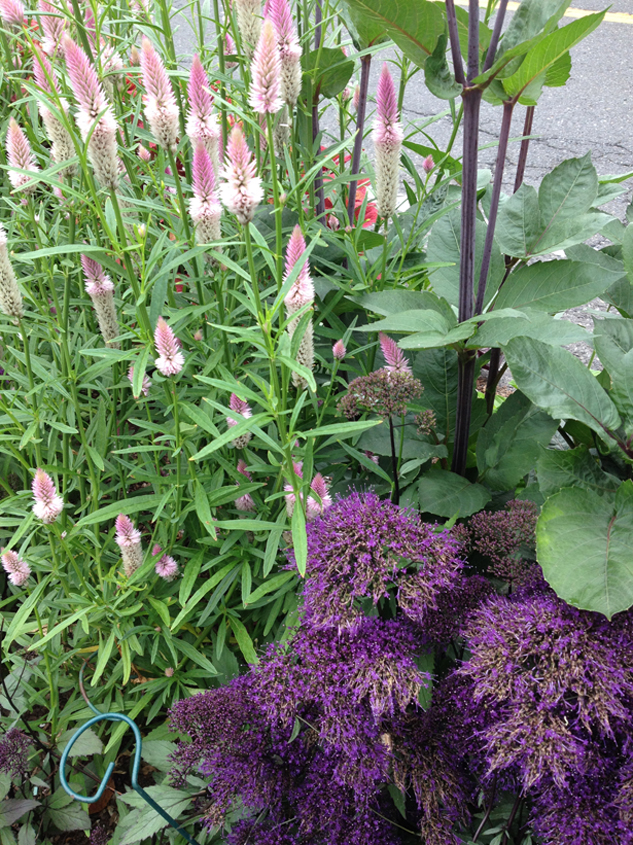 Want us to feature YOUR garden, or a garden you've recently visited, in the Garden Photo of the Day? CLICK HERE!
Want to see every post ever published? CLICK HERE!
Want to search the GPOD by STATE? CLICK HERE!
And last but not least, Check out the GPOD Pinterest page, where you can browse all the post in categories…fun! CLICK HERE!