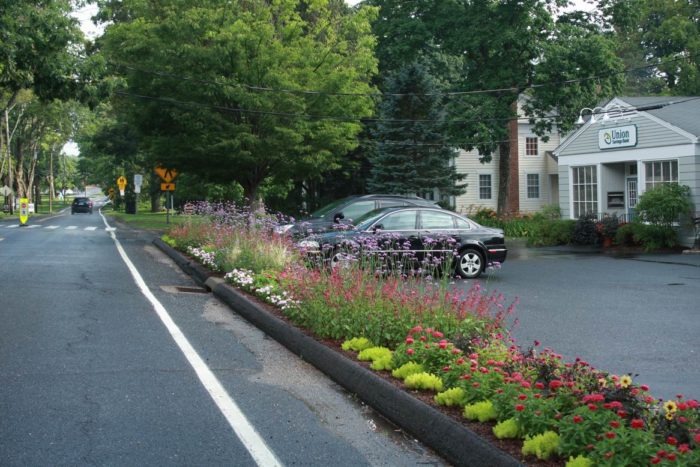 Remember back in May when I posted about the beautiful hell strip I pass on my way to work each day? Refresh your memory here. Back then it was filled with beautiful purple and white tulips, and I marveled at the people who so lovingly tend this hot, baking bed each season. You all agreed that it's wonderful.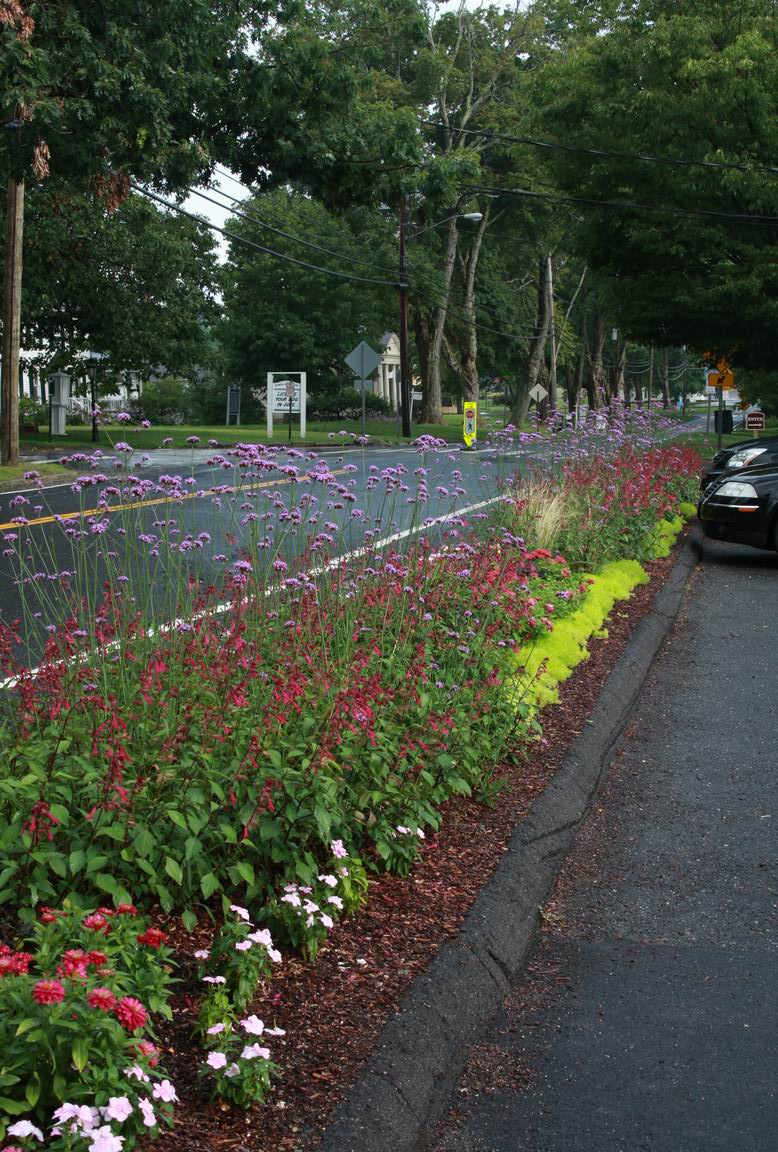 Well, now I have an update! Soon after that post, I passed one day when there was someone working on it! The gardener I spoke to Jen Schilkowski, who happens to be the person who designs this bed every year, and she was excited to find out that we'd featured her work. Jen works for the Maywood Estate in Bridgewater, Connecticut. The owner of the Maywood Estate owns this little shopping center and the Bridgewater Village Store, and loves beautifying it for the community. At the time, Jen was yanking out the tulips, making way for the next show.
A few days later I stopped by again to witness the new plantings going in and got to meet a few more Maywood gardeners. Fun! I waited a few weeks for this planting to fill in, and this is what it looks like now. Enjoy! Oh, and by the way… They do not use any chemicals on this bed. All biological pest control. Nice, huh?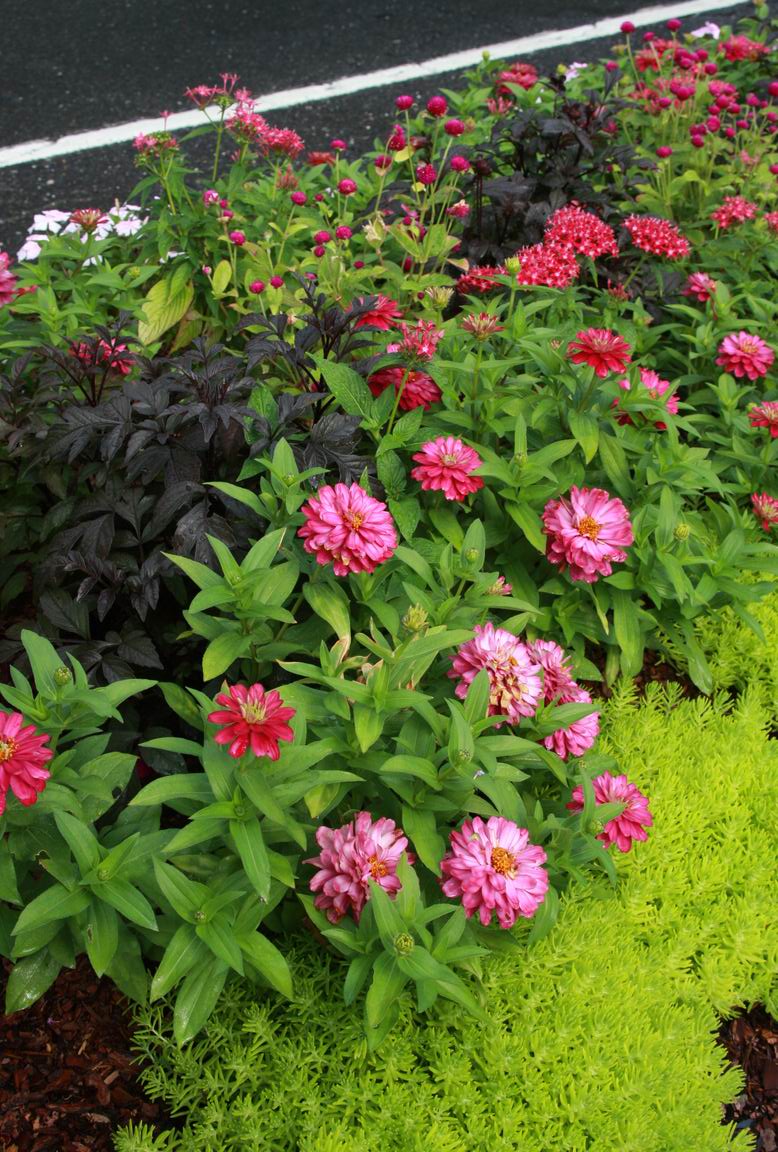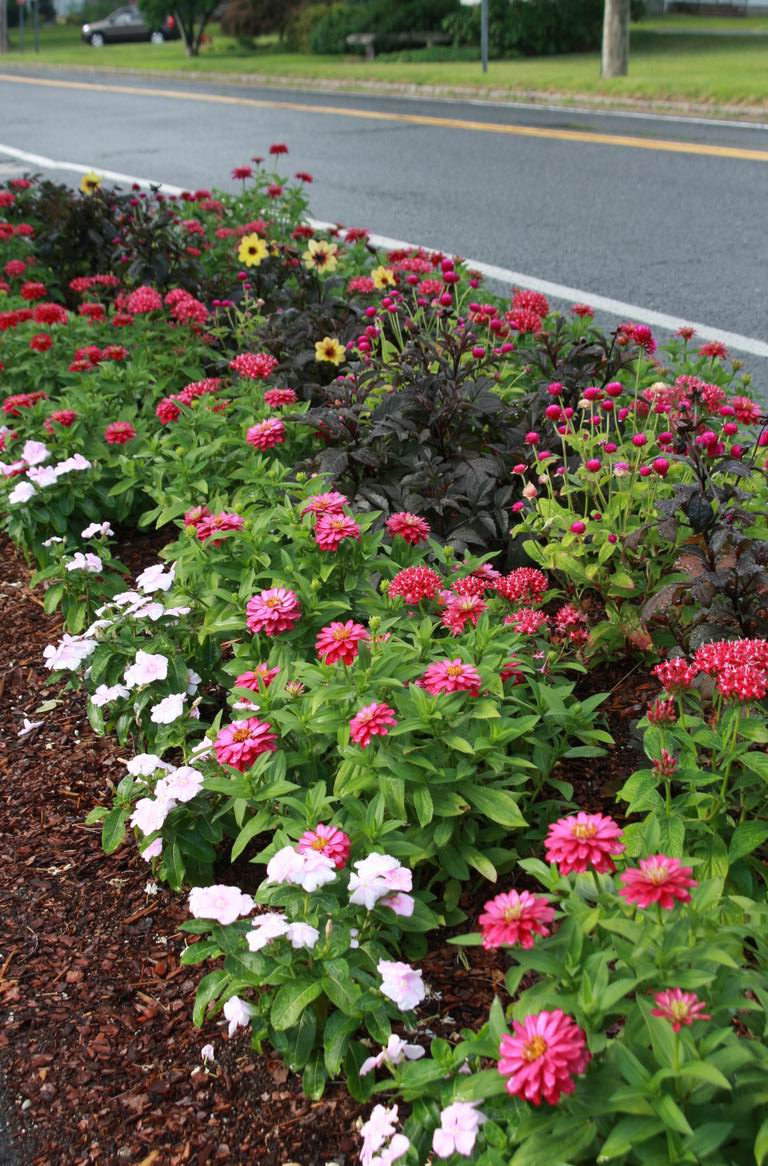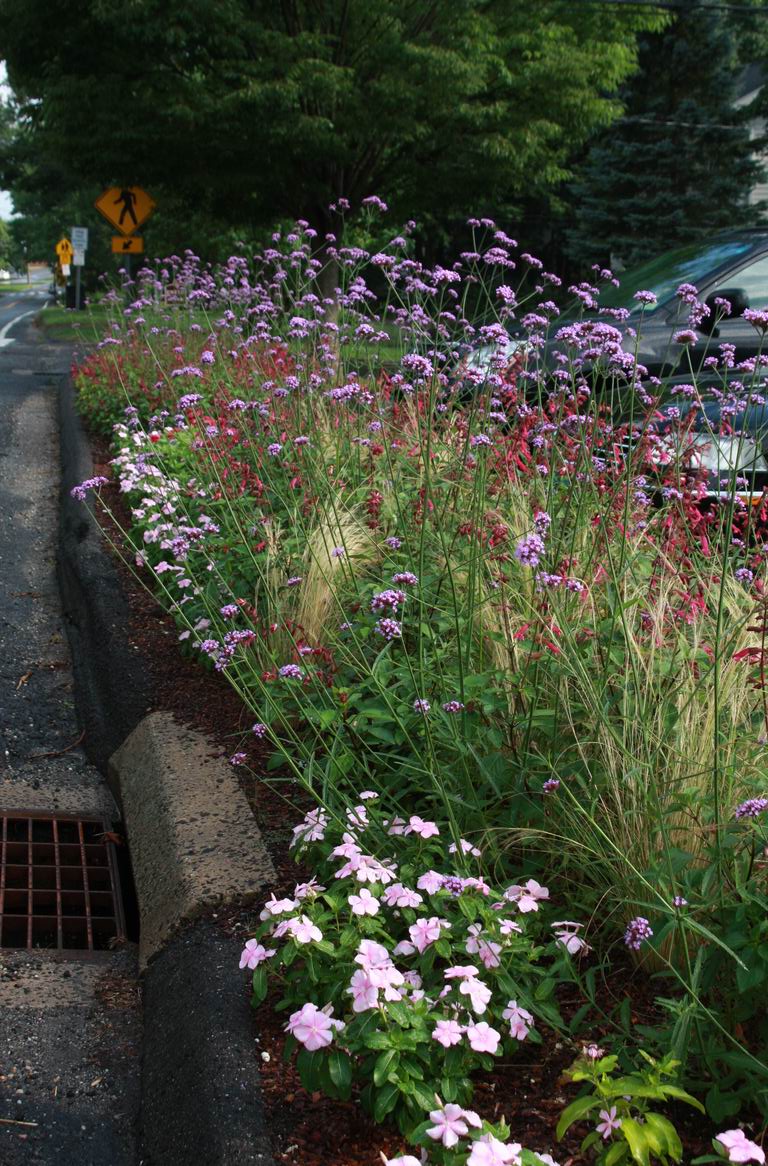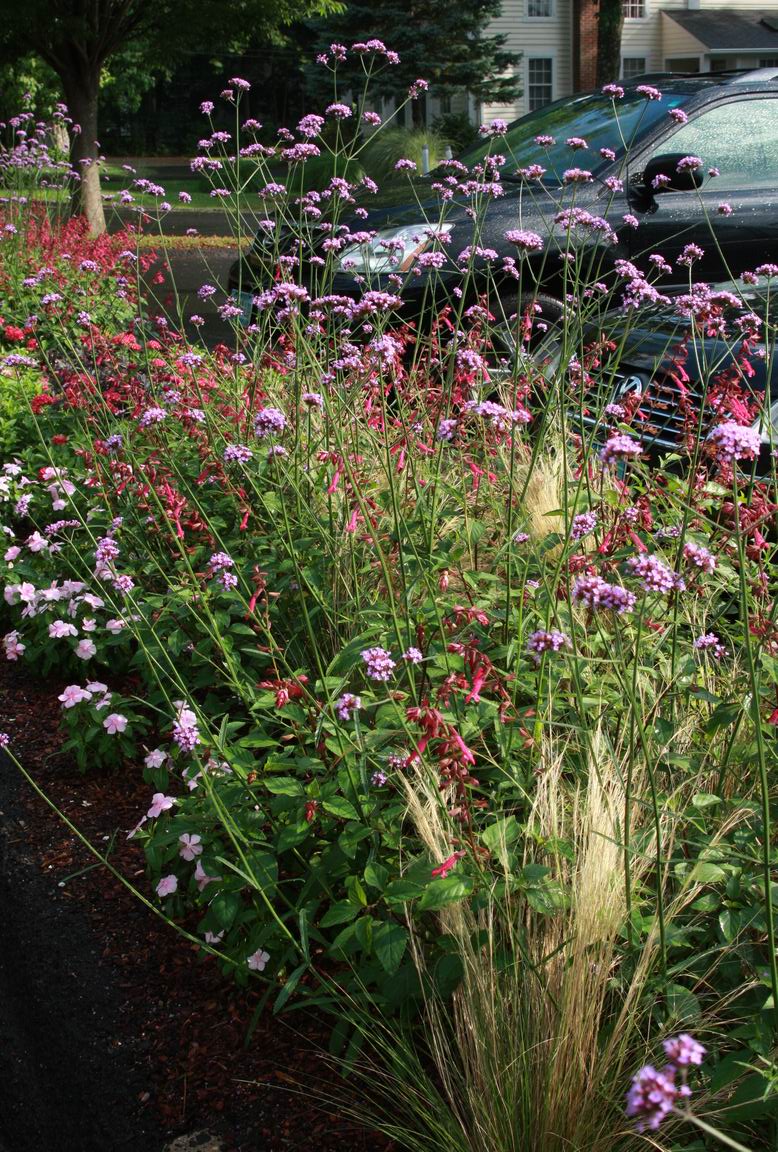 Welcome to the Fine Gardening GARDEN PHOTO OF THE DAY blog! Every weekday we post a new photo of a great garden, a spectacular plant, a stunning plant combination, or any number of other subjects. Think of it as your morning jolt of green.
Sign up to get new posts delivered to your inbox each morning so you'll always remember to take a look, or subscribe to our RSS feed. We look forward to sharing our garden travels with you.
R E A D E R   P H O T O S: We love featuring your photos, too. If you think you have a photo that we should share on the Garden Photo of the day, email us. Send hi-res images if possible. We'll only respond if we plan to use your photo.