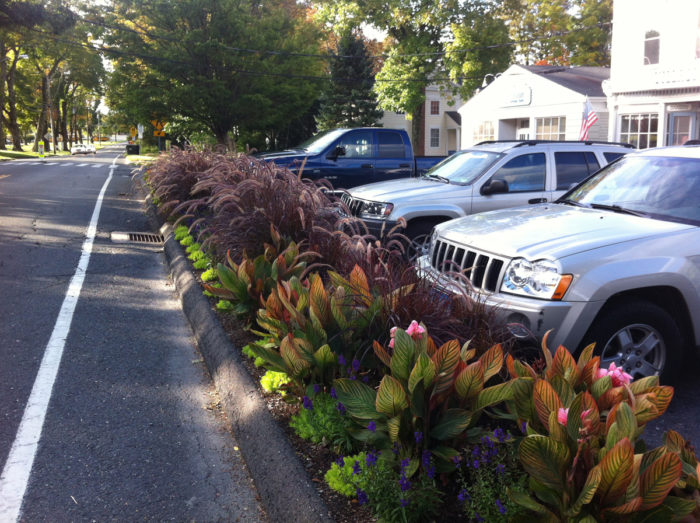 Those of you who have been with the GPOD a while might remember when I posted last year about the little country shopping center I pass on the way to work every day.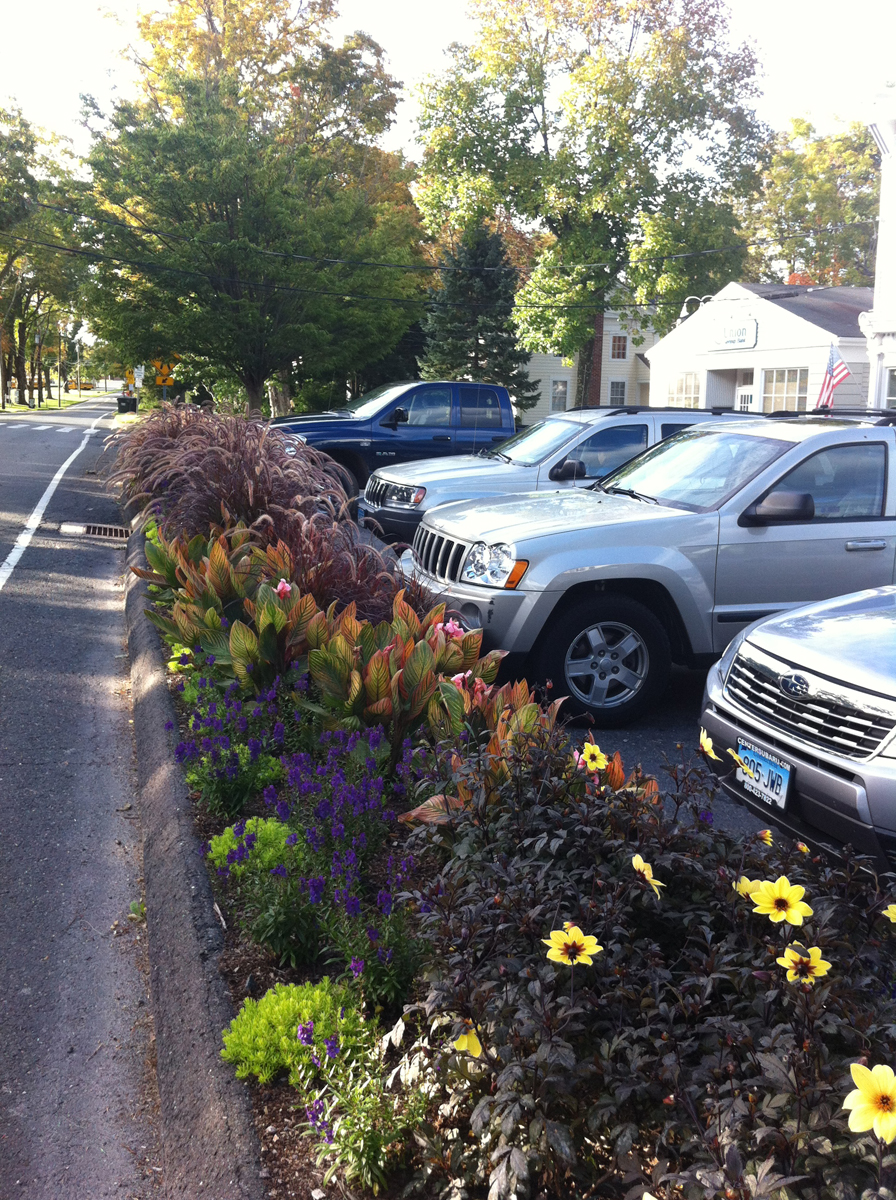 It's owned by a local man who sends his gardeners every year to create a new and fantastic garden in the hell strip for the shopping center's employees and customers. It's so much fun to see what they come up with every year (you can see 2011's designs HERE and HERE!)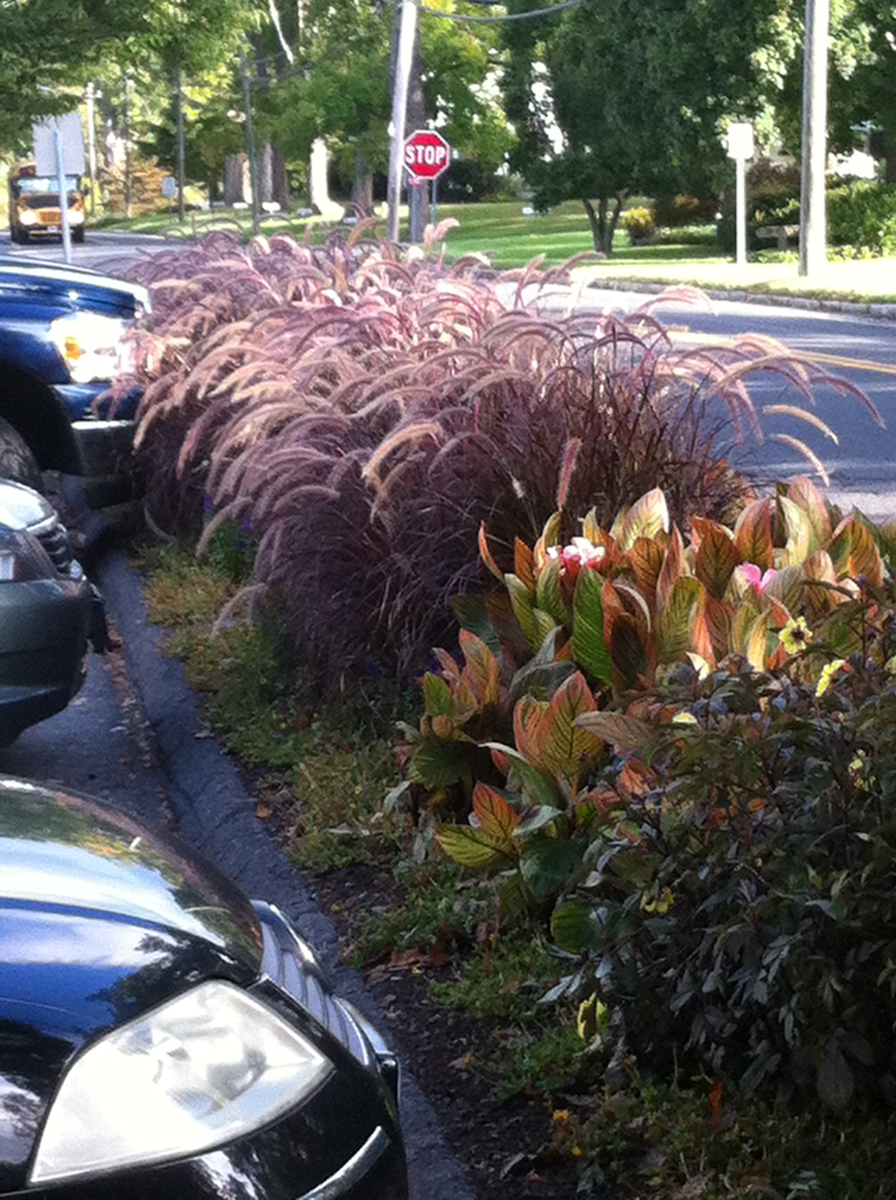 This year's design relies heavily on purple fountain grass and colorful cannas, as well as some dark-foliaged, yellow-flowering dahlias. I love it! What do you think?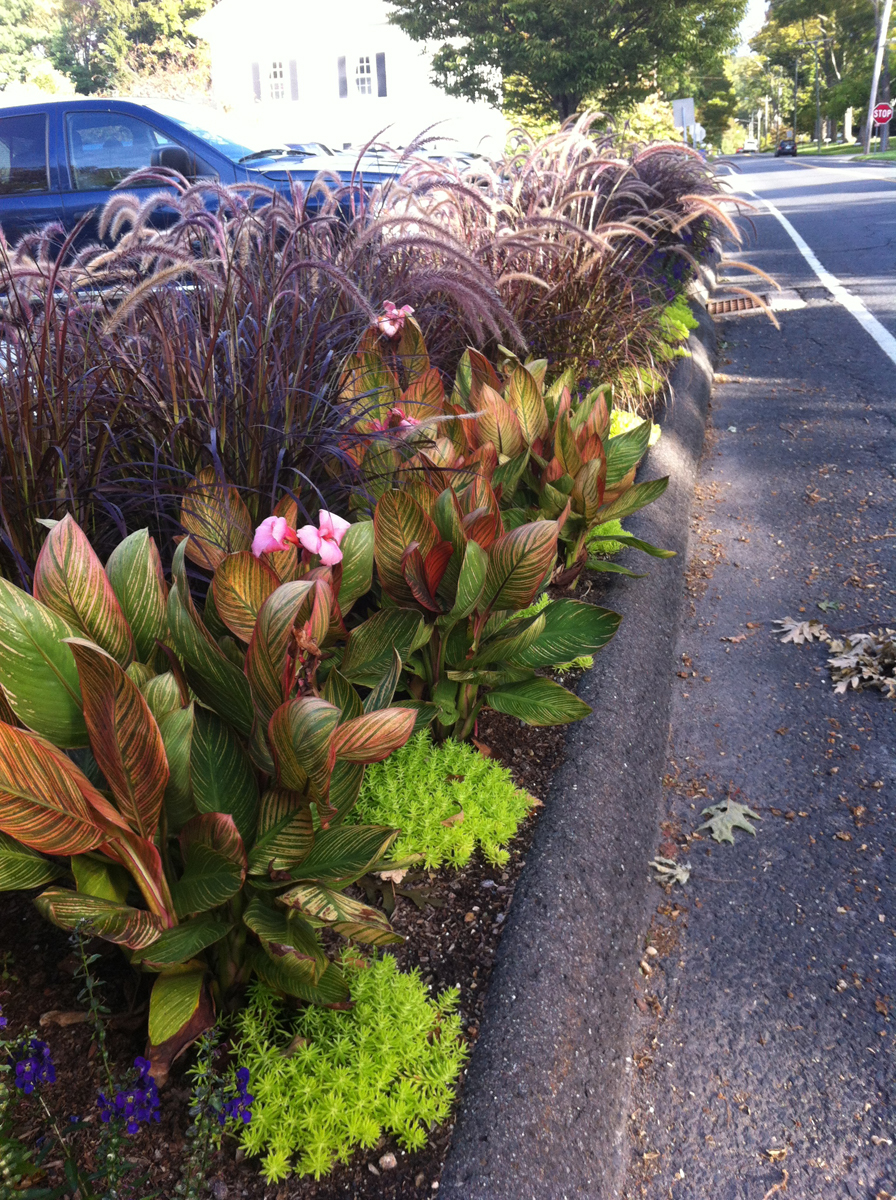 Also included is the garden outside the bank (in the same complex) and a shady green container planting in the little alcove between the bank and the country store. I could be wrong, but I think that monster-leaved green plant is Begonia parviflora…swoon!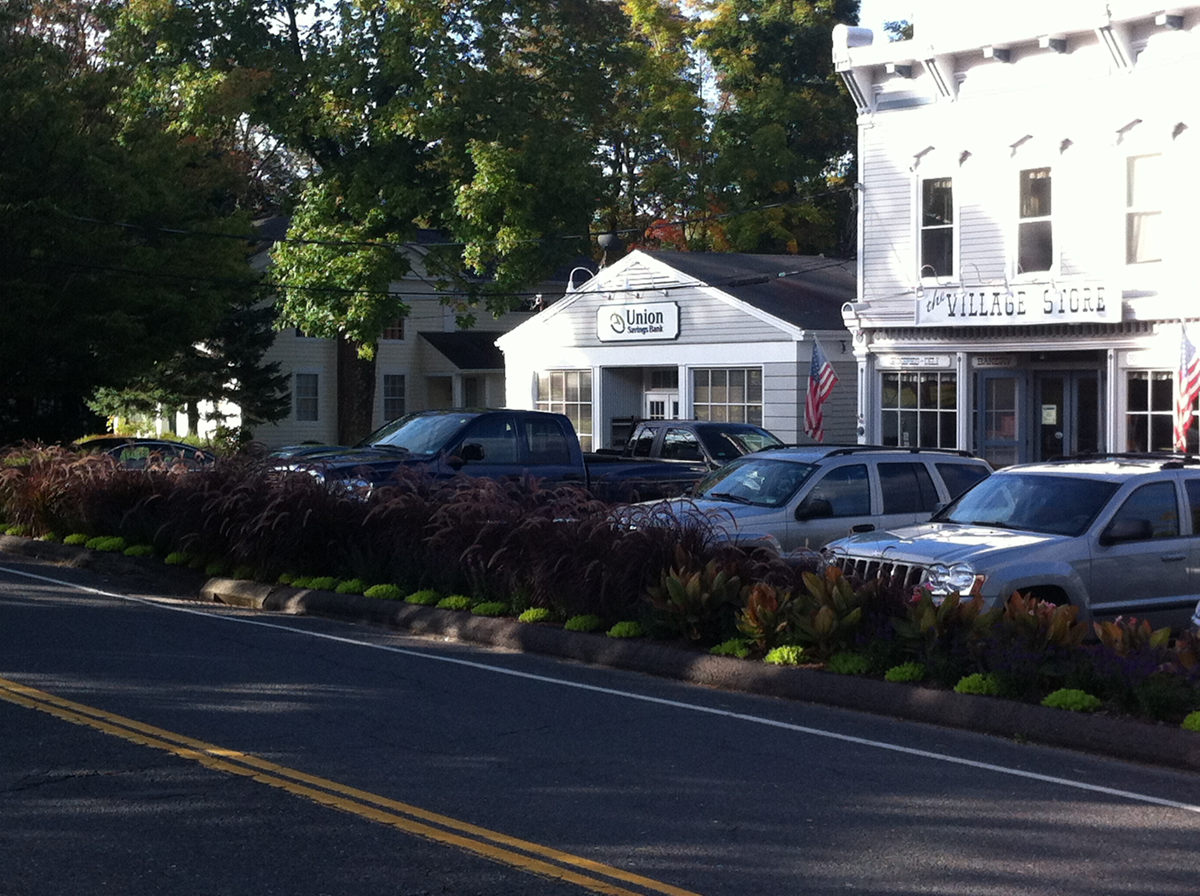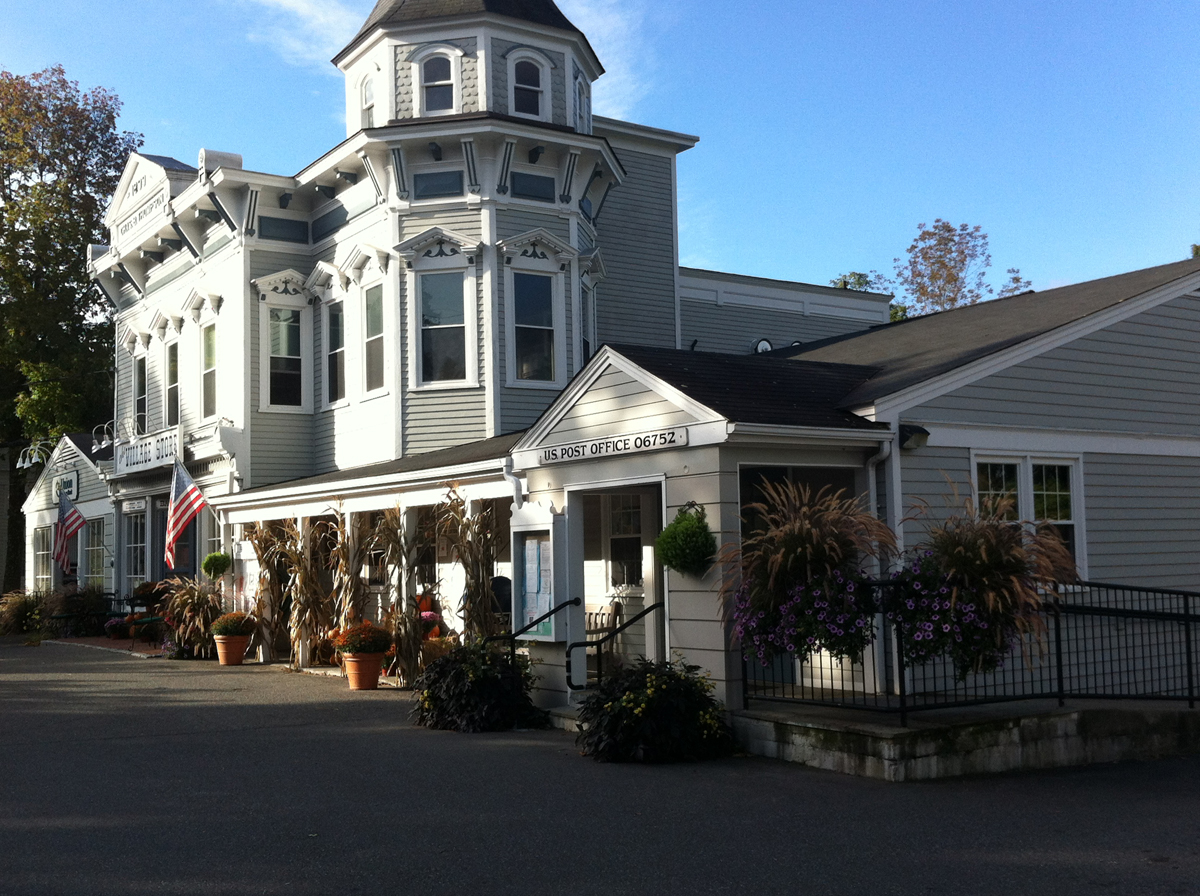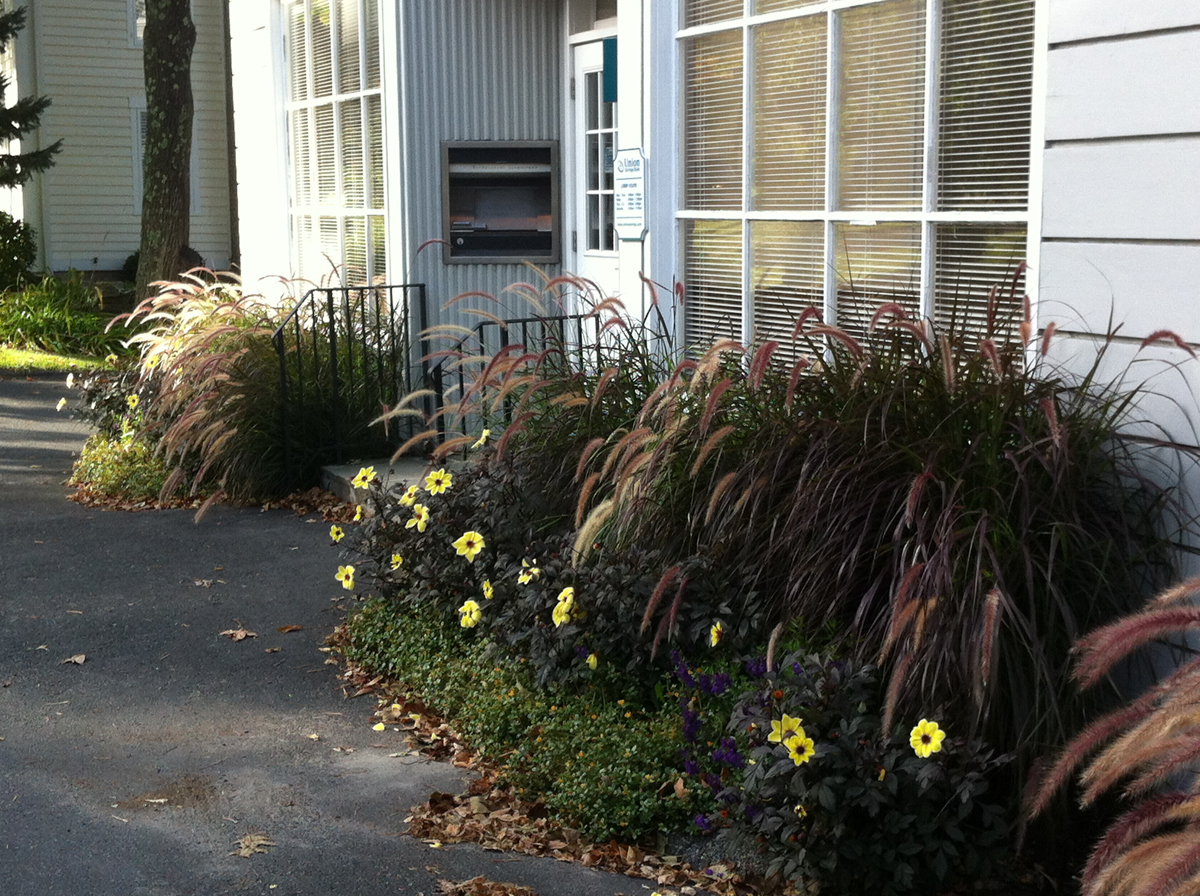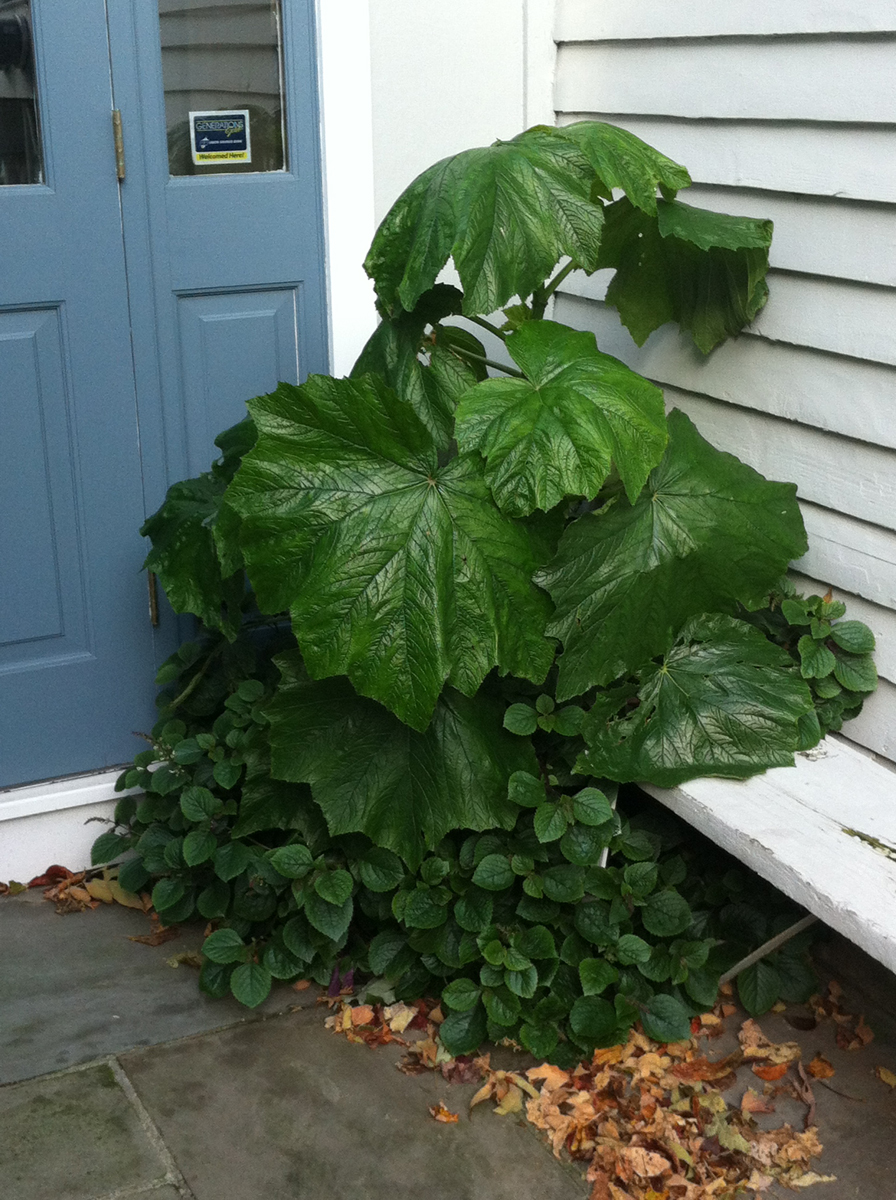 _______________________________________________
Want us to feature YOUR garden in the Garden Photo of the Day? CLICK HERE!
Want to see every post ever published? CLICK HERE!
Want to search the GPOD by STATE? CLICK HERE!

**Check out the GPOD Pinterest page, where you can browse all the post in categories…fun! CLICK HERE!**